Tech
Watch Hypebae's Animal Crossing Fashion Show
Join us for a virtual event featuring custom designer fits.
Watch Hypebae's Animal Crossing Fashion Show
Join us for a virtual event featuring custom designer fits.
The cultural zeitgeist that has become Nintendo's Animal Crossing: New Horizons in the midst of the coronavirus pandemic has gone hand-in-hand with its global reach as a platform for fashion. To celebrate the growing fashion community within the video game, Hypebae hosted its first-ever virtual Animal Crossing fashion show.
Hoping to bring our online community together during these unprecedented times, Hypebae's digital runway saw invited guests walk the walk in their best customized outfits. Opening the show was Mixu of popular Animal Crossing style account Nook Street Market, who walked in Jean Paul Gaultier Fall/Winter 1995. Next up, Rasheed, a designer at Boston-based streetwear boutique Bodega, repped the brand's own customized merch. Esther Ng, founder of emerging label PRIX ™ WORKSHOP, whose designs are backed by her years of gaming, followed up in a Prixe hoodie and shorts.
Crossing The Runway, serving the best runway looks to an island near you, crossed in Bottega Veneta Fall/Winter 2019 and a second time in a patchwork fur coat from Prada Spring/Summer 2014. Closing out the show, Tina Leung, fashion stylist and content creator, wore Nook Street Market's Marjan Pejoski swan dress and a GCDS latex dress.
Hypebae's Animal Crossing Fashion Show aired live May 27 9 p.m. EST on our YouTube channel. Watch the recap above.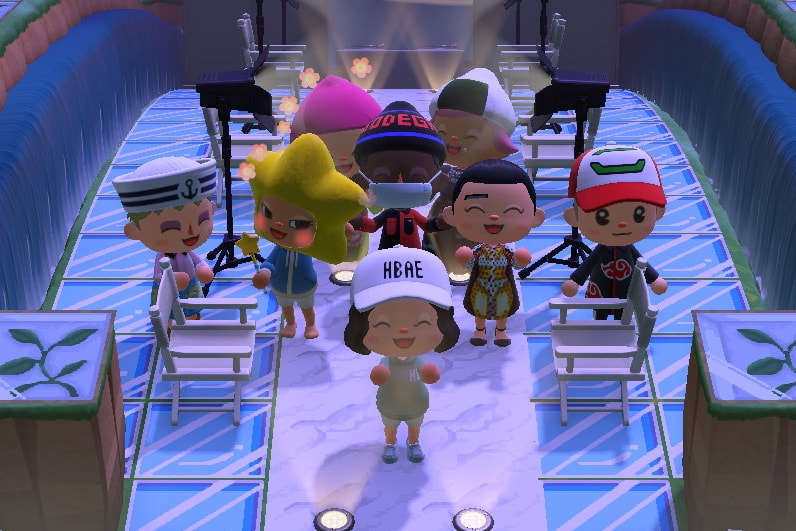 Share this article