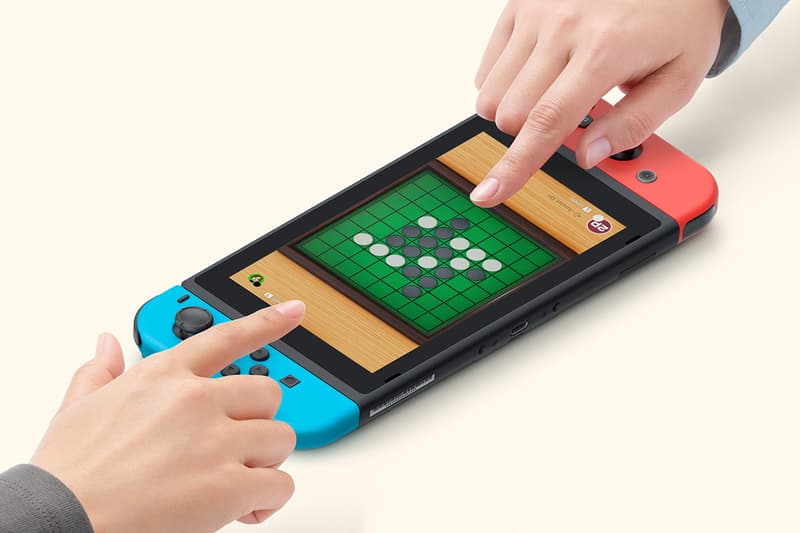 Tech
All the Nintendo Switch Games Releasing in June
Including the multiplayer 'Clubhouse Games: 51 Worldwide Classics.'
All the Nintendo Switch Games Releasing in June
Including the multiplayer 'Clubhouse Games: 51 Worldwide Classics.'
With June right around the corner, the gaming community can expect a slew of new video games becoming available for the Nintendo Switch.
Perfect for playing with a quarantine partner, Nintendo's multiplayer Clubhouse Games: 51 Worldwide Classics offers digital versions of a variety of board games and tabletop games from around the world, including chess, mahjong, dominoes, mancala and more. The compilation game originally made its debut for the Nintendo DS in 2005, and is now updated for the Switch system nearly 15 years later.
Also arriving on the console next month is Mr. DRILLER DrillLand, a beginner-friendly puzzle video game published by BANDAI NAMCO Entertainment. Initially released in Japan in 2002, the game is remastered for an international release on the Switch. In order to defeat the "final boss," players will need to destroy colored blocks found at each of the five attractions inside an underground amusement park called DrillLand.
For more games to look forward to, see the complete list of June releases for the Nintendo Switch below. You can now pre-purchase some of the upcoming titles on nintendo.com.
While you're here, watch a recap of Hypebae's Animal Crossing fashion show.
Nintendo Switch June 2020 Game Releases
June 1
Do Not Feed the Monkeys
June 2
Liberated
June 3
Awesome Pea 2
June 4
Depth of Extinction
The TakeOver
June 5
Knight Squad
Clubhouse Games™: 51 Worldwide Classics
They Came From the Sky
Strawberry Vinegar
The Outer Worlds
June 6
Potata: Fairy Flower
Super Holobunnies: Pause Café
June 9
1971 Project Helios
Jump King
June 11
Ancestors Legacy
Glass Masquerade Double Pack
Project Warlock
June 12
Dots 8
Super Toy Cars 2
Warborn
June 17
Edna & Harvey: The Breakout – Anniversary Edition
June 18
Aery – Little Bird Adventure
Best Friend Forever
June 19
Burnout™ Paradise Remastered
Railway Empire – Nintendo Switch™ Edition
June 23
SpongeBob SquarePants: Battle for Bikini Bottom – Rehydrated
June 24
Ninjala
June 25
Blair Witch
BRIGANDINE The Legend of Runersia
Mr. DRILLER DrillLand
Poopdie – Chapter One
Collar X Malice
The Almost Gone
June 30
The Legend of Heroes: Trails of Cold Steel III
Share this article