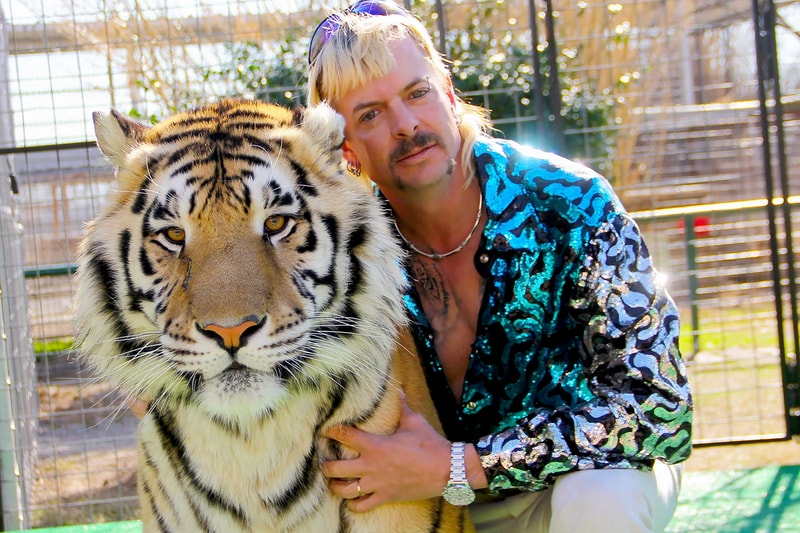 Film & TV
Nicolas Cage to Play Joe Exotic in Upcoming 'Tiger King' Scripted TV Show
The series will follow the zookeeper's eccentric life story.
Nicolas Cage to Play Joe Exotic in Upcoming 'Tiger King' Scripted TV Show
The series will follow the zookeeper's eccentric life story.
Imagine Television Studios and CBS Television Studios have announced that they will be producing an eight-episode series focusing on the life of Tiger King's Joe Exotic. According to Variety, Nicolas Cage will be playing Exotic in the upcoming scripted TV show.
Just like the original Netflix documentary series, the scripted show will be based on Leif Reigstad's Texas Monthly article "Joe Exotic: A Dark Journey Into the World of a Man Gone Wild." Additionally, it will follow the story of the zookeeper and "how he lost himself to a character of his own creation." Reports state that American Vandal's showrunner Dan Lagana will serve as the series' writer, showrunner and executive producer.
Known for starring in movies like Leaving Las Vegas, Moonstruck, Raising Arizona, Face/Off, National Treasure, Ghost Rider and more, this project will mark Cage's first TV role in his acting career. An official release date and casting details have not yet been disclosed, so stay tuned while we wait for more information to surface.
In case you missed it, did you hear that a Tiger King sequel has been confirmed?
Share this article