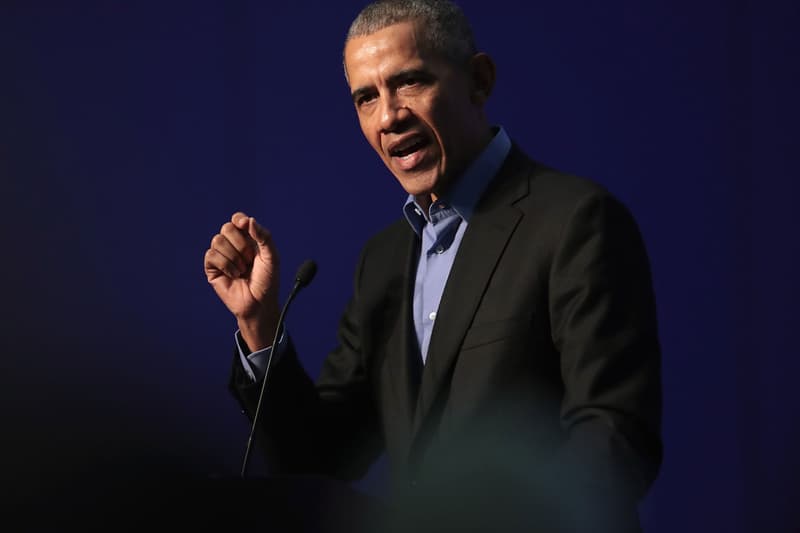 Culture
Barack Obama Urges "Real Change" in Wake of George Floyd's Death
"…the choice isn't between protest and politics. We have to do both."
Barack Obama Urges "Real Change" in Wake of George Floyd's Death
"…the choice isn't between protest and politics. We have to do both."
Barack Obama has issued a lengthy statement responding to the recent killing of George Floyd, as well as the wave of protests and vigils taking places in cities across the U.S. The former president took to Instagram with eight slides of text detailing the legitimacy of protesting as a form of activism, the importance of taking part in politics at the national and local level and how to effectively encourage institutional change.
"I've heard some suggest that the recurrent problem of racial bias in our criminal justice system proves that only protests and direct action can bring about change, and that voting and participation in electoral politics is a waste of time. I couldn't disagree more," Obama writes. The politician then points out that eventually, "aspirations have to be translated into specific laws and institutional practices — and in a democracy, that only happens when we elect government officials who are responsive to our demands."
Obama goes on to detail the importance of voting not just in the November presidential election, but also in statewide and local elections. "Yes, we should be fighting to make sure that we have a president, a Congress, a U.S. Justice Department, and a federal judiciary that actually recognize the ongoing, corrosive role that racism plays in our society. But the elected officials that matter most in reforming police departments and the criminal justice system work at the state and local levels," he adds.
Obama ends his post with a simple call to action: "If we want to bring about real change, then the choice isn't between protest and politics. We have to do both."
Read Barack Obama's full statement on how to effectively bring about change below.