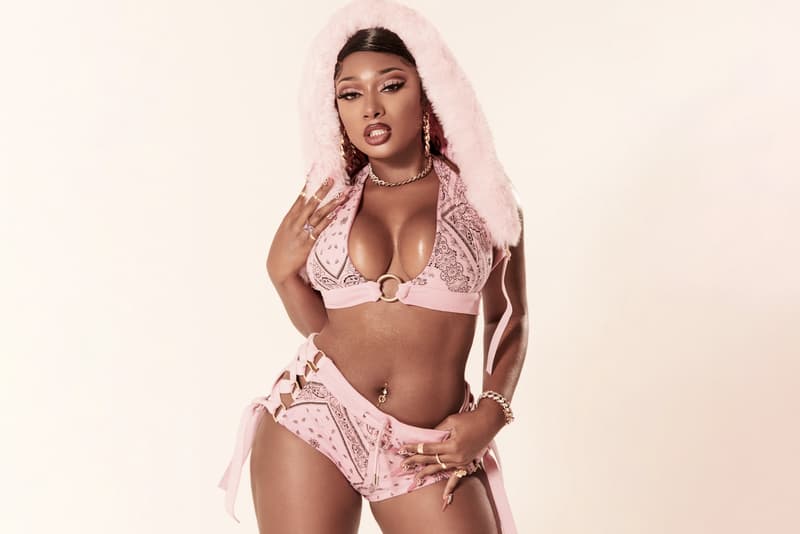 Megan Thee Stallion Drops New Track "Girls in the Hood" 
Hot girl summer is here.
Following last year's summer anthem "Hot Girl Summer," as well as the chart-topping remix of "Savage" featuring Beyoncé, Megan Thee Stallion is back with another single that turns up the heat. Dubbed "Girls In The Hood," the new track samples the Eazy-E classic "Boyz-N-The-Hood," and is an ode to Megan's early days, growing up to be a product of her surroundings.
"A celebration of the lifestyle and energy of her community, "Girls In The Hood" features all the hallmarks of Megan at her finest; playful lyricism, hard hitting delivery, and a self-confident vibe," reads the press release, emphasizing Megan's unique way of structuring lyrics to create a catchy track you'll want to listen to on repeat. "Using the track to celebrate her culture and her blackness, Megan has created an anthem reminding girls worldwide that just because you're from the bottom, it doesn't mean you can't come out on top and keep it real the whole way," the release states.
"Girls In The Hood" is now available to stream across Apple Music, Spotify and more. Get your Friday feeling on, because this song will be playing all weekend long.


---
Share this article