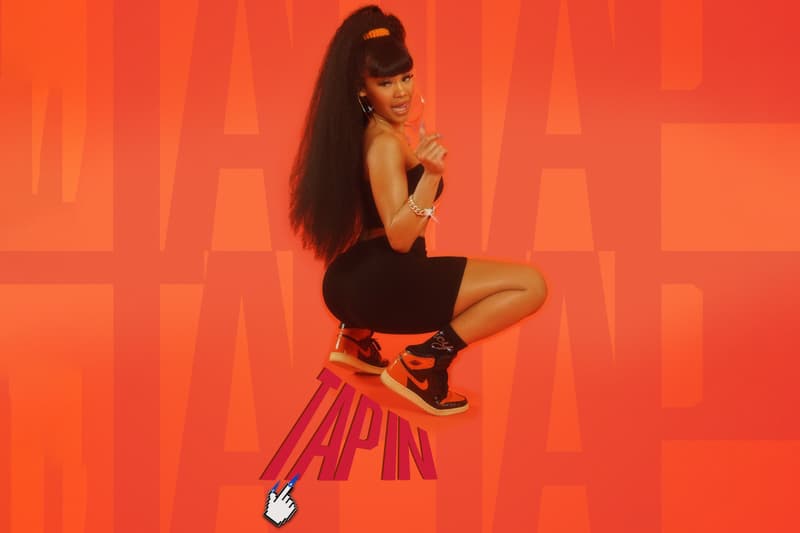 Music
Best New Music of June: BLACKPINK, Saweetie, Alicia Keys and More
Your new summer tunes, all in one place.
Best New Music of June: BLACKPINK, Saweetie, Alicia Keys and More
Your new summer tunes, all in one place.
June has been a great month for music with BLACKPINK's anticipated return, as well as Teyana Taylor's 23-track album The ALBUM, and as the month is coming to a close we've rounded up some of our favorite tracks. With summer right around the corner, we're seeing catchy tunes from Saweetie and Remi Wolf, as well as collaborations from Arca and Rosalía, that we'll be playing on repeat this weekend.
Take a look at our favorite tunes from June, and let us know what you're listening to this month in the comments below.
KALLITECHNIS – "Running" (Remix)
Kalli will be donating half of her revenue from streams from her latest track to a different Black organization/anti-racist charity every month. "This systemic issue has existed for too long and will continue to exist unless we work together. By continuing to contribute musically and by giving back to the community that has welcomed me and blessed me with my career, it will be my responsibility to stay aware and ensure that the funds accumulated are allocated to a worthy cause every month, starting with The Black Coalition of Quebec. To my fellow artists and people within the music industry who have made careers off of black music but who aren't black, I encourage you to give back in your own way. Today and always, I run for my Black sisters and brothers," the singer wrote.
Saweetie – "Tap In"
Saweetie is gearing up to drop her anticipated album, and "Tap In" is a glimpse at the catchy tunes and bold visuals we're expecting. Mixing her unique sound with pop and hip-hop inspired sounds, "Tap In" is a summer hit that will be playing on repeat for the next few months.
Alicia Keys – "Perfect Way to Die"
"Of course there is no perfect way to die. This phrase doesn't even make sense but that's what makes the title so powerful and heartbreaking because so many have died unjustly. It's written from the point of view of the mother whose child has been murdered because of the system of racism that looks at Black life as unworthy. We all know none of these innocent lives should have been taken due to the culture of police violence," Alicia Keys wrote about her latest song. Tapping into the current climate and our social injustice issues across the world, the song is a timely reflection of the change that is overdue. Keys will perform "Perfect Way To Die" during the BET Awards broadcast on June 28, and the track is slated to appear on her seventh studio album ALICIA.
Teyana Taylor – The ALBUM
Following her K.T.S.E. studio album last year, Teyana Taylor is back with a 23-track record featuring names like Quavo, Big Sean, Erykah Badu, Kehlani and more. "Racism and things like that is taught. I see how much my daughter loves kids. Doesn't matter what colour they are. It's about preparing her to know the difference between nice people and bad people, rather than black or white. You're a brown girl. Love your curls, you don't need blonde hair. You are power," the singer told Apple Music following the release of her album, talking about raising a daughter in a world like ours today.
Tiana Major9 – "Lucky"
Tiana Major9 is one of the biggest breakout artists at the moment, and "Lucky" comes after her successful solo debut "Think About You." Her blend of soul, R&B and hip-hop combined with eloquent jazz and East London influences has made her a name to watch, and her music is about to be played everywhere.
Kelsey Lu – "HYDROHARMONIA III 432"
100% of the proceeds from Kelsey Lu's latest track will go towards FEMPOWER, Poetry For The People, #freeblackmamas Fellowship, Black Trans Femmes in the Arts, Herbal Mutual Aid Network. "In processing the history and news we face on a day to day basis, I was resurrected by the poem "Black Joy" by Aja Monet which led me to create "432," the singer said about the song.
Arca – "KLK" (Feat. Rosalía)
Arca is set to release their new record KiCk, which features previous singles "Mequetrefe," "Nonbinary" and "Time," and the latest track "KLK" features Rosalía. The two announced the track on an Instagram live stream, and fans are already asking for a music video for the single.
Remi Wolf – I'm Allergic To Dogs!
Remi Wolf has just dropped her EP I'm Allergic To Dogs! which features five tracks, "Down The Line," "Woo!" "Hello Hello Hello," "Photo ID" and "Disco Man." The EP is the perfect weekend music to add to your playlist.
BLACKPINK – "How You Like That"
Following a year-long hiatus, BLACKPINK is back with a new single and accompanying music video, set to appear on the group's upcoming album in September. In less than 10 hours, the music video has already racked up nearly 40 million views, and fans are getting even more excited for the group's upcoming music.
Share this article