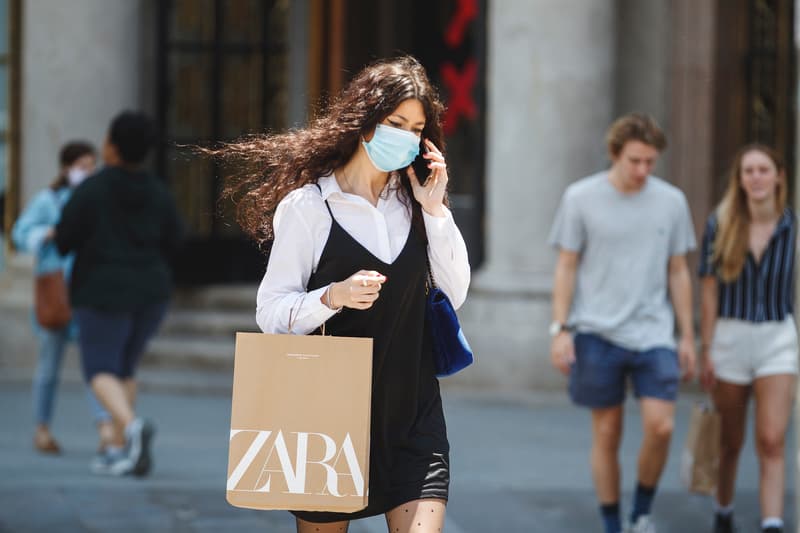 Fashion
Zara Set to Close 1,200 Retail Stores and Pivot to Online Shopping
Following a shift in sales due to the coronavirus pandemic.
Zara Set to Close 1,200 Retail Stores and Pivot to Online Shopping
Following a shift in sales due to the coronavirus pandemic.
Inditex, parent company to labels like Zara, Massimo Dutti, Bershka and more has announced that it will be closing between 1,000 to 1,2000 retail stores within the next two years. After seeing a massive increase in its online sales since the start of the coronavirus pandemic, the fast fashion label will be putting efforts into growing its e-commerce.
Following a rapid expansion over 15 years, this is the first time that Inditex is breaking the previous pattern. As of now, the giant amounts to almost 7,500 stores across the world, in 96 different countries. "The overriding goal between now and 2022 is to speed up full implementation of our integrated store concept, driven by the notion of being able to offer our customers uninterrupted service no matter where they find themselves, on any device and at any time of the day," said CEO Pablo Isla, explaining that the label hopes to implement new technologies in the remaining physical stores to elevate the current experience.
The announcement follows a 95% surge in online sales for the month of April, due to current lockdown regulations across the world. It remains to see if other fast fashion labels will be following Inditex's steps within the coming months.
Share this article