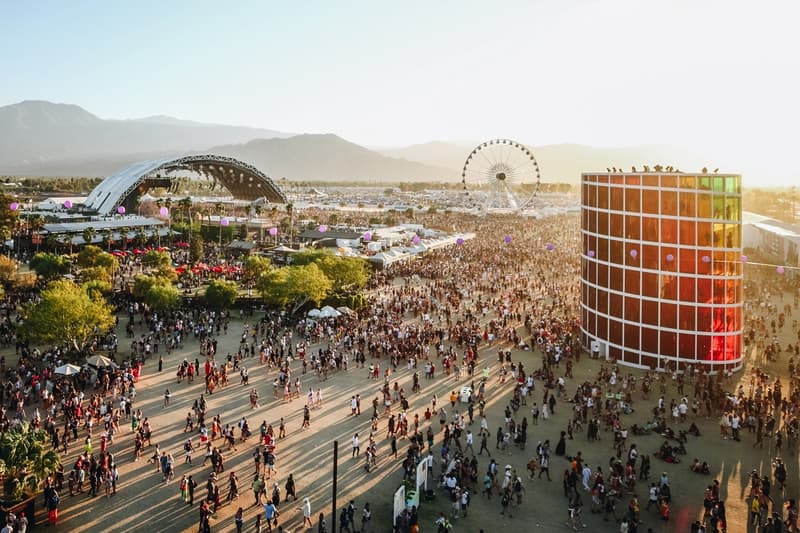 Music
UPDATE: Coachella Has Officially Been Canceled Due to COVID-19
Expected to return in April 2021.
UPDATE: Coachella Has Officially Been Canceled Due to COVID-19
Expected to return in April 2021.
UPDATE (June 11, 2020): Back in March, Coachella announced that it would postpone its festival until October of this year due to the ongoing coronavirus pandemic. However, after much deliberation, Coachella has officially been canceled.
According to Billboard, the festival's parent company, Anschutz Entertainment Group (AEG), has been financially struggling amid the current health crisis. It has had to lay off 15 percent of its employees and has furloughed an additional 100. On top of that, it has had to issue pay cuts between 20 and 50 percent. "Every employee worldwide will be impacted in one form or another. It is an agonizing decision, but sadly, a necessary one," AEG's CEO Dan Beckerman stated in an internal employee memo.
Coachella hopes to return next April, however, AEG predicts the festival might have to be delayed until October 2021 if it aims to have a full-capacity event. For those who have purchased tickets for this year's event, refunds are currently being put on hold until AEG confirms the details of next year's music gathering.
---
UPDATE (March 11, 2020):  Coachella took to Instagram to officially confirm that it will be postponing its 2020 festival due to COVID-19 concerns. Originally scheduled during the month of April, it will now take place from October 9 to 11 and October 16 to 18, while Stagecoach Music Festival will be moved to the weekend of October 23.
Coachella has also announced that it will allow full refunds for customers who can't make the rescheduled dates. Purchasers will be notified by March 13 "on how to obtain a refund," says the music festival. Read Coachella's full statement below and stay tuned while we wait for more updates.
---
ORIGINAL STORY (March 10, 2020): As the spread of the COVID-19 virus, commonly referred to as coronavirus, continues to grow, reports by multiple sources and insiders are claiming that Coachella will be delaying its upcoming festival weekends, pushing the dates back to October.
The event has been rumored to be cancelled due to the outbreak, but as of now, the highly anticipated music and arts festival will still be happening, but six months later than planned to allow for the COVID-19 spread to calm down. As for the festival's lineup which features Frank Ocean, Travis Scott and more, it is reportedly going to stay the same, scheduled for the weekends of October 9 and 16.
The news of the festival's postponement came just hours after three new cases of the novel coronavirus were reported in Coachella Valley, upping Riverside Country's number to a total of six cases. Stay tuned as more information regarding the festival surfaces, and if you missed the Coachella lineup, peep the full schedule here.
Scoop: A source familiar with the arrangements tells me that the Coachella festival will be postponed due to Coronavirus concerns and moved to the weekends of October 9 and 16.

As of now, the same lineup is confirmed to perform.

— Yashar Ali ? (@yashar) March 10, 2020
---
Share this article