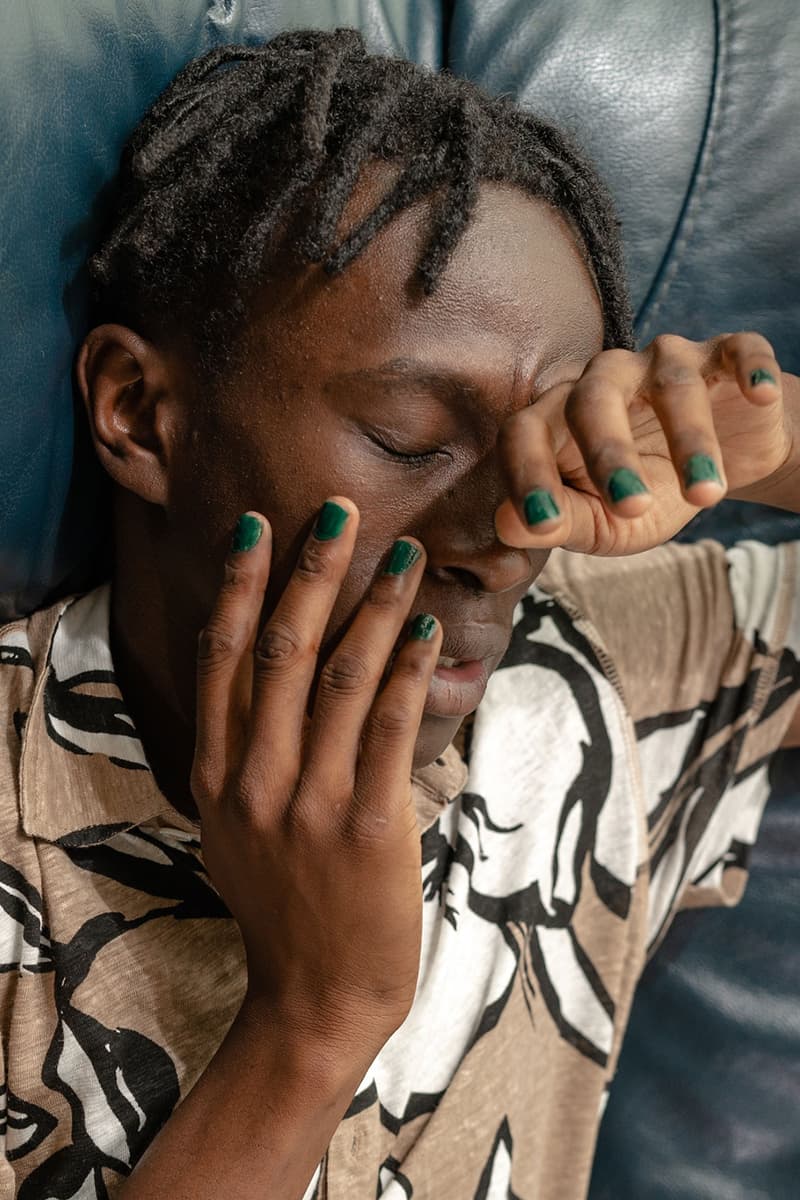 1 of 6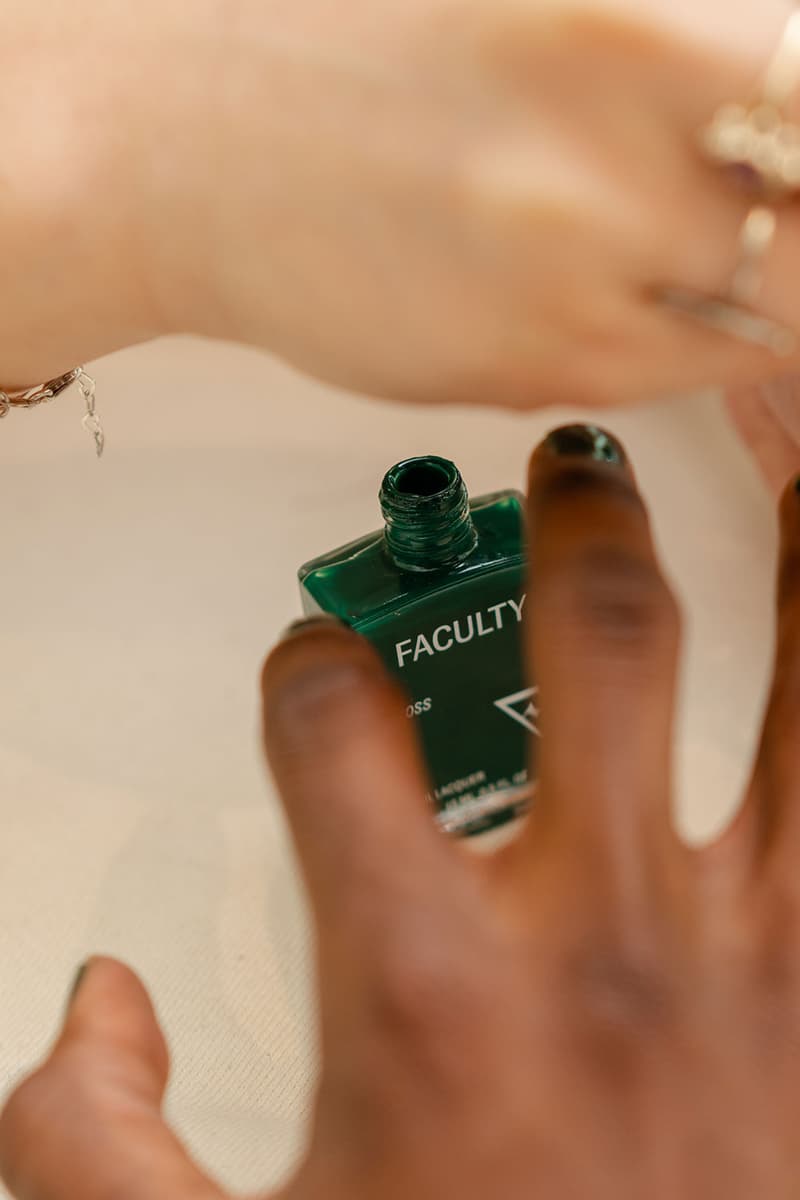 2 of 6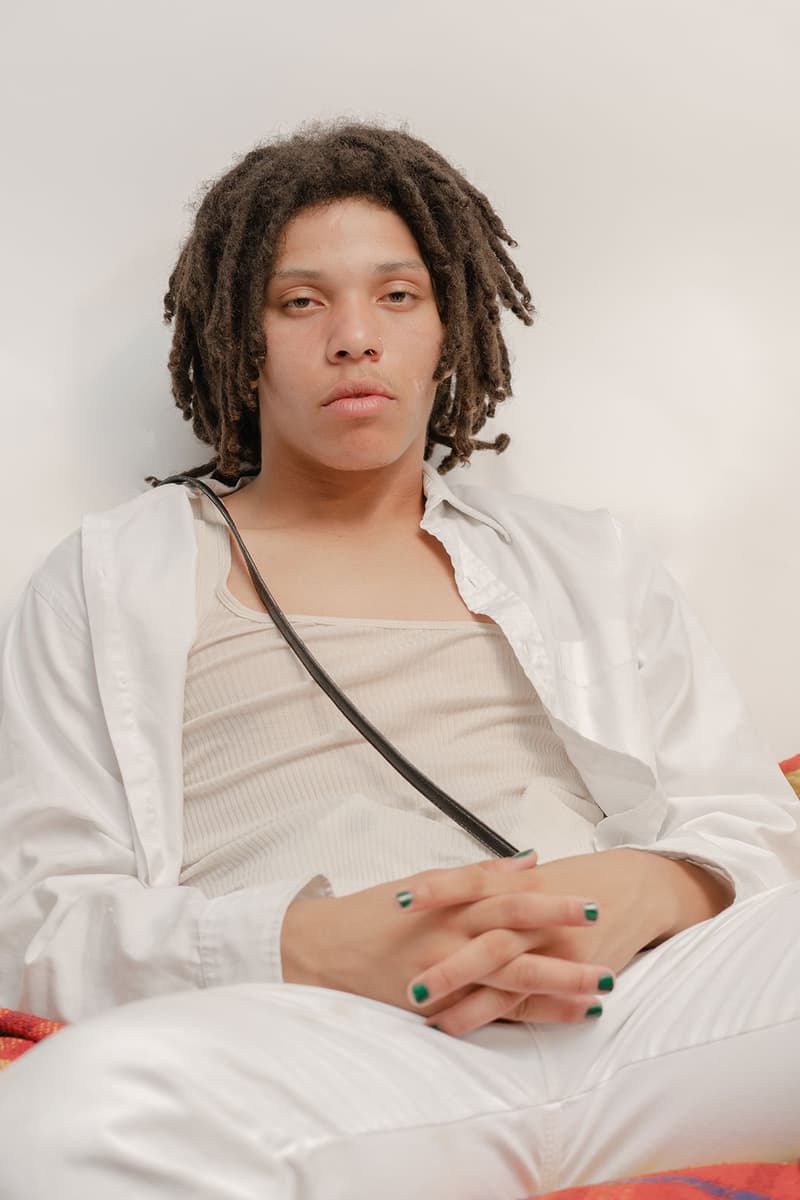 3 of 6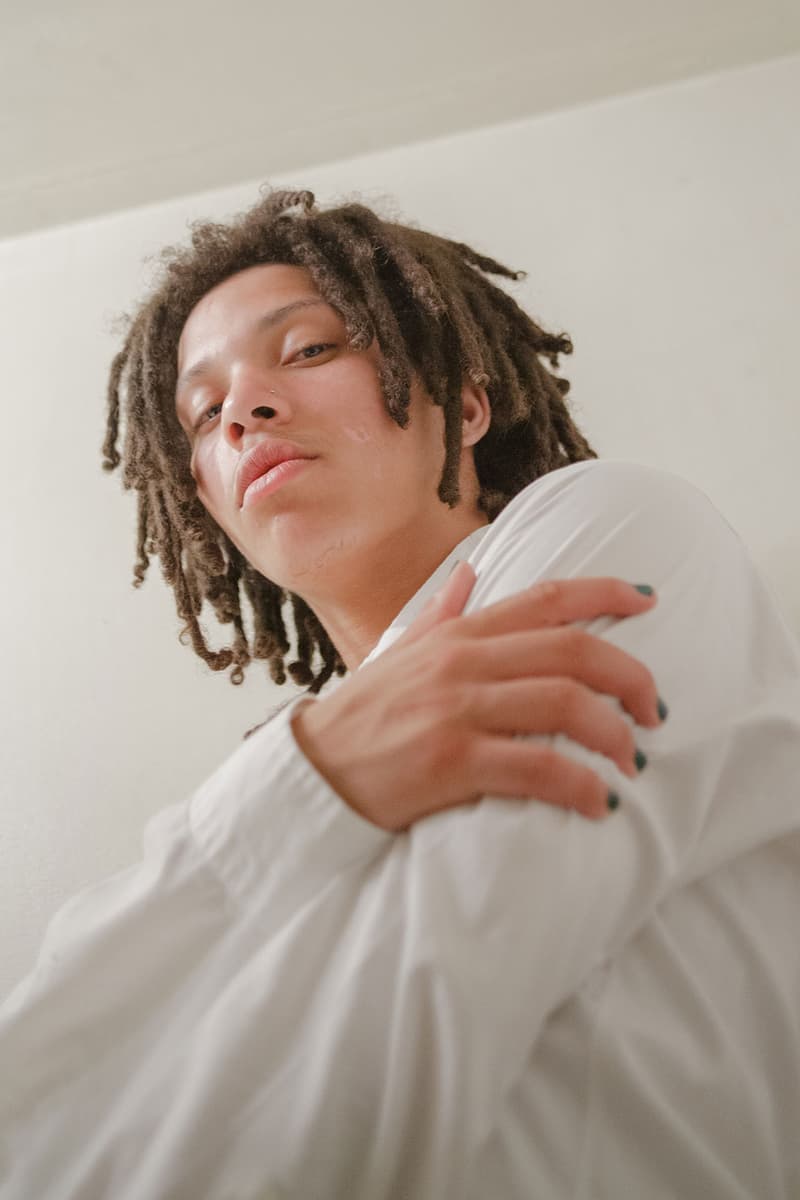 4 of 6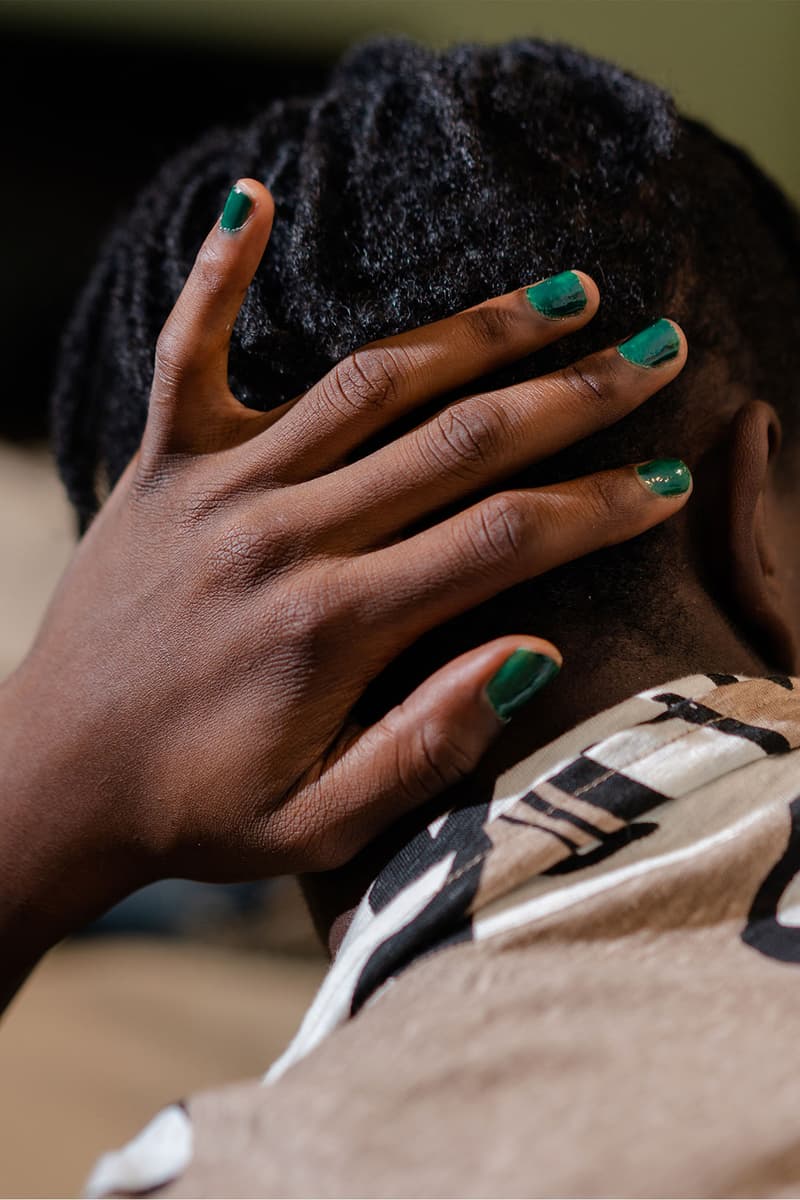 5 of 6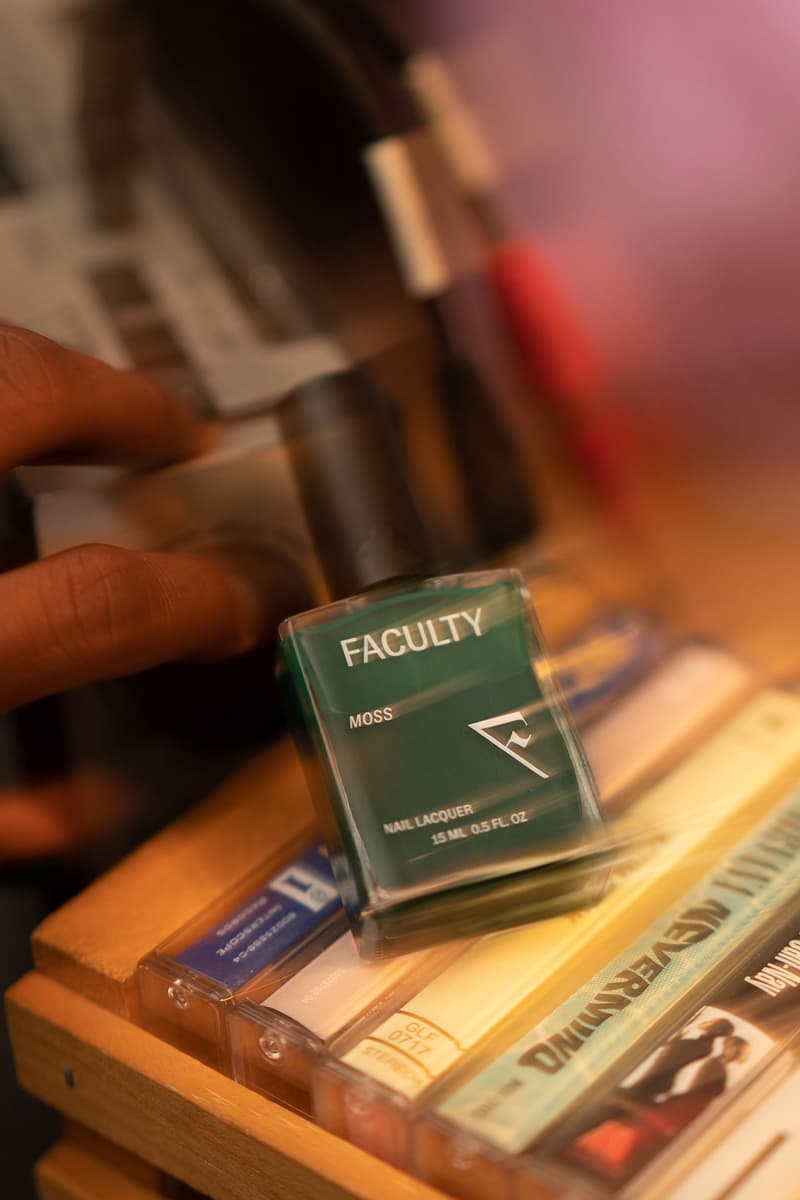 6 of 6
Beauty
Faculty is the Beauty Brand Changing the Perception of Men's Cosmetics
Reimagining the concept of masculinity and transforming grooming for all.
Faculty is the Beauty Brand Changing the Perception of Men's Cosmetics
Reimagining the concept of masculinity and transforming grooming for all.
With CVS stocking men's beauty label Stryx in the U.S., cosmetics for men seems to be a growing market with great potential as diversity and inclusivity are issues continuously discussed in the fashion and beauty industries. Enter Faculty, a new men's-only beauty brand that has just launched with a nail polish in partnership with Chase Hudson.
With a goal to reimagine grooming, Faculty's first nail lacquer arrives in a deep-green shade dubbed "Moss." The vegan, cruelty-free, gluten-free and non-toxic formula is created in California. Packaged along with a disposable manicure kit, the chip-free polish provides a bold and smooth finish to the nails.
The idea of nail polish for men is not entirely new, as we have seen celebrities like A$AP Rocky and Harry Styles show off their favorite nail art looks on the red carpet. Aiming to change the concept of masculinity for young men, Faculty's Umar Elbably and Fenton Jagdeo are essentially "working to build a world free from constraint," allowing men to cherish "both strength and tenderness, boastfulness and modesty, the quiet and the loud, the audacious and the vulnerable."
To learn more about Faculty, scroll down below and read our conversation with Umar. You can head over to Faculty's website to try the nail lacquer yourself for $23 USD.
How did Faculty come to be?
Growing up, Fenton and I were always misfits, using style as a form of expression in a space that the majority didn't dare to do the same. We straightened our hair in sixth grade, painted our nails, wore overalls – the individual styles we took on in an effort to express ourselves. Faculty's introduction of cosmetics to the male demographic is no different. My girlfriend introduced me to makeup and I love how empowering and expressive it can make you feel. At large, society hasn't provided men with the same "permission" to use beauty products as it has women. Creating a world free of constraints, one that is full of creativity and expression, is a challenge we're excited to take on. It's an opportunity for us to transform our current culture into a different, more progressive one.
Why is addressing beauty an important one in unraveling traditionally held notions of masculinity?
At the very start of building Faculty, Fenton and I explored how the notion of masculinity came to be. We saw three waves of masculinity. First wave masculinity, which reigned for most of history, embodied machismo and shows dominance – a type of "toxic masculinity." Second wave masculinity encouraged men to disavow their nature and take on some "traditionally feminine" behaviors like talking about mental health and acts of self-care. Overall, masculinity has lacked any conversation focused on beauty because beauty has been dominated by the opposite end of the spectrum. That's only because men have not been given the same permission as women to wear makeup. For that reason, men feel like it's not "cool" or "masculine" to take pride in their style and self-care. The near future holds an opportunity for anyone, whatever your background is or how you identify, the comfort and permission to be you, whoever you may be.
It's not about the pursuit of perfection; it's about providing one with the confidence to reveal or explore what's within. We champion freedom of expression – the capability to embrace and act upon your masculinity – however you define it.
How did you end up choosing nail polish as a launching point?
Our first product launch is a dark green nail lacquer named "Moss." It's vegan, gluten-free, cruelty-free, non-toxic, and handmade in California. When preparing for the launch of Faculty, we were going back and forth between different products we thought would make Faculty's debut to the world an impactful one. Our creative process is a combination of what we see people looking for, reflecting on present cultural conversations, and what we think is the best product when building a simple routine. There is a huge conversation going on in media surrounding men wearing nail lacquer, which prompted us to launch with nail polish. It also helps that we've been wearing nail polish for years now.
What are the challenges of entering a conventionally masculine space that is the male grooming industry?
Normalizing makeup in a conventionally masculine space means getting them to use the products – the biggest challenge of all. Navigating the conversation is difficult because of the sensitivities related to masculinity. More male-identifying individuals than ever are interested in using beauty products. However, we commonly hear that men just don't know where to start and that no brand speaks to them. Right now, we're heavily invested in building a brand that vibes with every man, educating and leveraging idols in our culture who are already using beauty products, showing others that they can too.
We also introduce this new concept of "modern grooming," which is an umbrella term defining the whole cabinet of today's male-identifying individuals. The term "grooming" is more familiar to our audience – beauty is just one part of the kit.
Interviewer

Lily Chen/Hypebae
---
Share this article