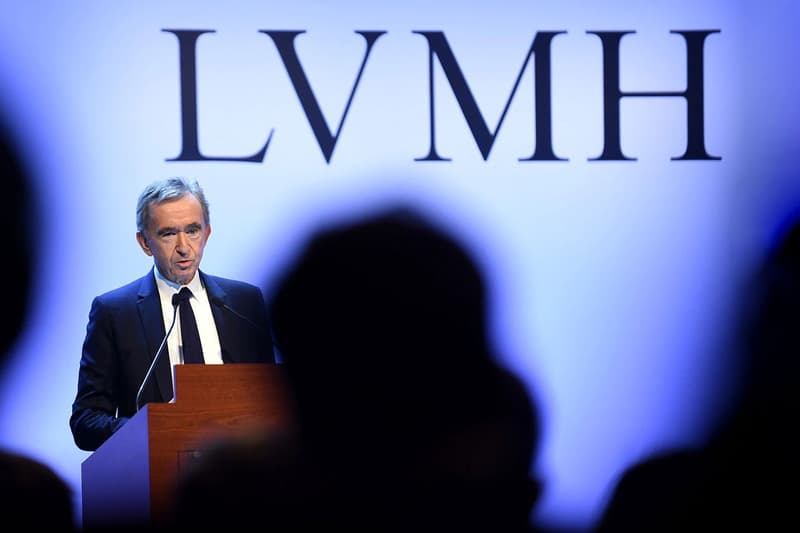 Fashion
LVMH Revenue Drops Nearly 30% in First Half of 2020
Following impacts of the coronavirus pandemic.
LVMH Revenue Drops Nearly 30% in First Half of 2020
Following impacts of the coronavirus pandemic.
The ongoing COVID-19 pandemic has impacted every single industry worldwide, and the fashion industry has been one of the ones hit particularly hard by the virus. Following massive decreases in sales as well as failure to manufacture new collections, many have reported significant losses, including luxury conglomerate LVMH.
Following early signs of a negative Q1 and Q2, LVMH confirm that it experienced a 27% decline in revenue in comparison to the same timeframe in 2019. Despite the losses, LVMH secured a revenue of €18.4 billion EUR (approximately $21.6 billion USD). The conglomerate saw a rebound at the end of Q2 as the Asian market opened up, and staple brands like Louis Vuitton, Christian Dior and Moët Hennessy were even profitable.
"LVMH showed exceptional resilience to the serious health crisis the world experienced in the first half of 2020," said Bernard Arnault in a statement. "Our maisons have shown remarkable agility in implementing measures to adapt their costs and accelerate the growth of online sales. While we have observed strong signs of an upturn in activity since June, we remain very vigilant for the rest of the year. We continue to be driven by a long-term vision, a deep sense of responsibility and a strong commitment to environmental protection, inclusion and solidarity. In the current context, we remain even more firmly dedicated to showing continuous progress in these areas," he added.
It remains to see how LVMH will tackle the remaining half of 2020, and whether the conglomerate will begin seeing profits throughout Q3 and Q4.
Share this article