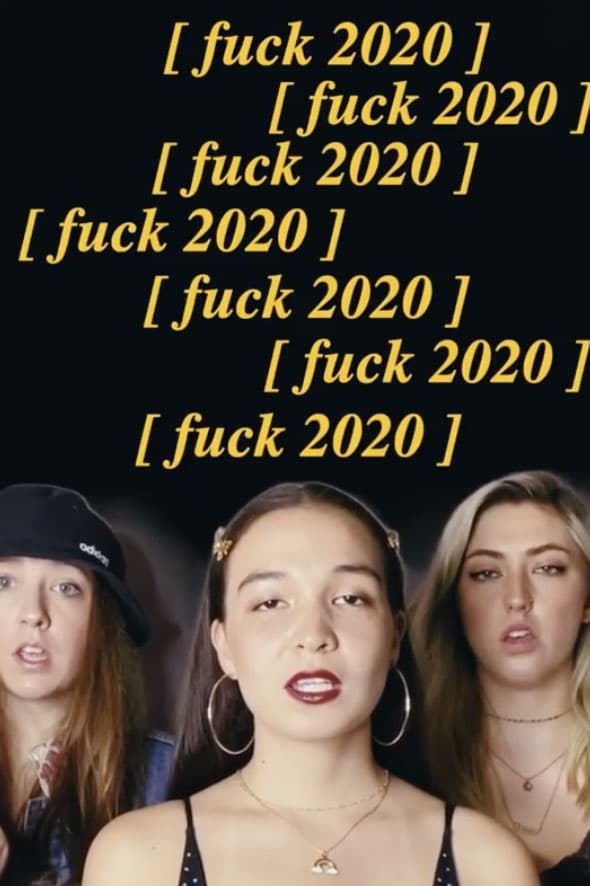 TikTok's Latest Viral Song "F*ck 2020" Is the Soundtrack for This Year
"Can we just get to 2021?"
Music
TikTok's Latest Viral Song "F*ck 2020" Is the Soundtrack for This Year
"Can we just get to 2021?"
With 2020 having been a series of unfortunate events so far, social media users have come together on TikTok to agree that we all can't wait to get to 2021. Avenue Beat, a three-member musician group, has released its latest song "F*ck 2020" on the video-sharing app that has now gone viral.
"December 31, I grabbed a beer/Threw it up, said 2020 is my year, b*tches," Sam, Savana and Sami begin in a green-screened video of themselves laid on top of footage from a New Year's party. "And I honestly thought that that was true/Until I gave this m*therf*cker a month or two, this is/Getting kind of ridiculous at this point." The song further mentions the coronavirus pandemic leading to quarantine life, while the video shows images of the late Kobe and Gianna Bryant, Australia bushfires and graphics of George Floyd, Breonna Taylor and other Black individuals who have died of racial injustice.
In just three days, "F*ck 2020" has amassed over nine million views, with numerous TikTok users using the song for their own video content and praising it for how it resonates with many during these times. Check out the full video below, and let us know your thoughts in the comments section.
Image Credit

Phil Barker/Future Publishing/Getty Images
Share this article