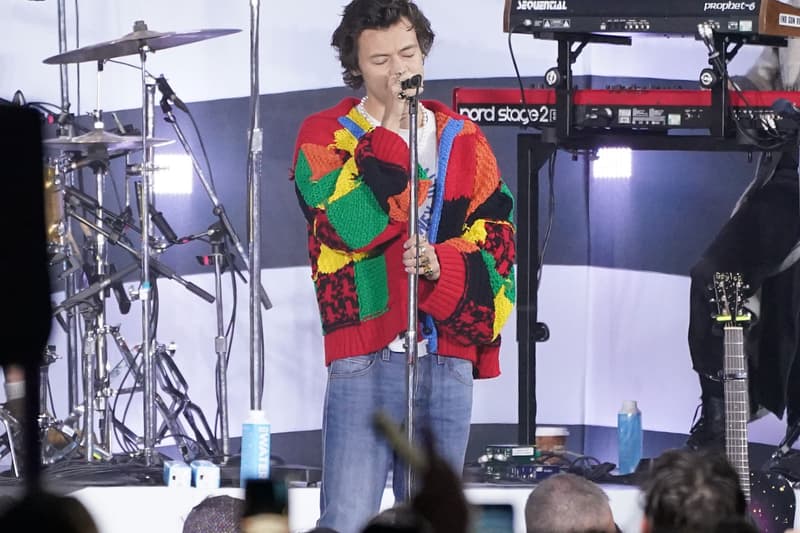 Fashion
JW Anderson Releases Pattern for Harry Styles' Viral Knit Cardigan
Make your own version of the #HarryStylesCardigan.
JW Anderson Releases Pattern for Harry Styles' Viral Knit Cardigan
Make your own version of the #HarryStylesCardigan.
Back in February, an unlikely star was born: a color-blocked knit cardigan, worn by Harry Styles during a rehearsal for a performance on The Today Show. The cardigan, designed by JW Anderson, quickly began trending on TikTok under the hashtag #HarryStylesCardigan as fans attempted to create homemade versions of the colorful crochet piece. Coronavirus quarantine has only fueled the #HarryStylesCardigan challenge — now, content makers have ample opportunity to take on time-consuming knitting projects.
Responding to the TikTok trend, JW Anderson designer Jonathan Anderson has made the pattern for the popular cardigan available to download. "I am so impressed and incredibly humbled by this trend and everyone knitting the cardigan," Anderson wrote on Instagram. "I really wanted to show our appreciation so we are sharing the pattern with everyone. Keep it up!"
To download the #HarryStylesCardigan pattern, head to the JW Anderson website.
Share this article