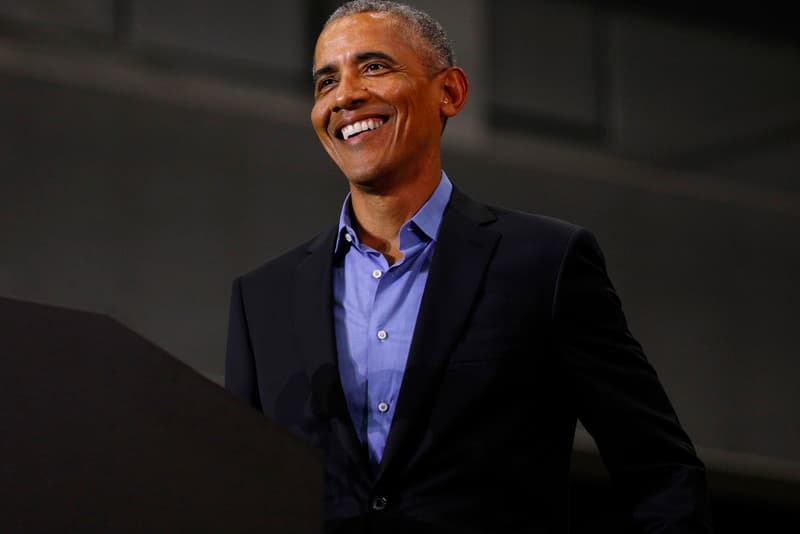 Music
Barack Obama Has Been Listening to Megan Thee Stallion and Beyoncé's "Savage" Remix This Summer
Included in his Summer 2020 playlist.
Barack Obama Has Been Listening to Megan Thee Stallion and Beyoncé's "Savage" Remix This Summer
Included in his Summer 2020 playlist.
With 2020 turning out to be a year unexpectedly spent mostly at home, listening to music has become a coping mechanism for many. Continuing his tradition of sharing playlists featuring tracks that he has selected himself, Barack Obama has now revealed what he's been listening to this season.
"Over the past few months, I've spent a lot of time listening to music with my family. I wanted to share some of my favorites from the summer — including songs from some of the artists performing at this week's Democratic National Convention," the former U.S. president wrote on Instagram. "As always, it's a mix of genres that travels through various eras. I think there's something in here for everybody — hope you enjoy it," he added, with a list of 53 songs that are getting him through quarantine days.
Obama's roster includes new tunes such as Megan Thee Stallion's "Savage" remix with Beyoncé, as well as Teyana Taylor's "Made It," Princess Nokia's "Gemini," Summer Walker's "Affection," J. Cole's "Climb Back" and Childish Gambino's "12.38." Keeping his selections diverse, the list also features classic titles like Billie Holiday's "I'll Be Seeing You" and Bob Dylan's "Goodbye Jimmy Reed."
You can head over to Obama's social media platforms now to check out the full Summer 2020 playlist.
Share this article