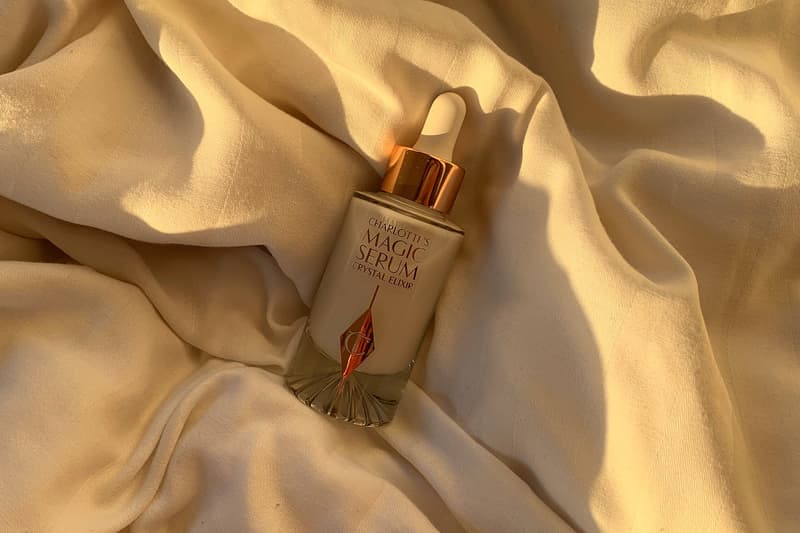 Beauty
Our Editor Reviews Charlotte Tilbury's First-Ever Serum, the Magic Serum Crystal Elixir
Is the crystal-infused skincare product worth the splurge?
Our Editor Reviews Charlotte Tilbury's First-Ever Serum, the Magic Serum Crystal Elixir
Is the crystal-infused skincare product worth the splurge?
Back in April, Charlotte Tilbury announced her first-ever serum dubbed the Magic Serum Crystal Elixir. As its name suggests, the formula is packed with luxe ingredients like moonstone, ruby, quartz and amethyst, which made me wonder what effects the product could have on the skin.
Coming from a Korean background, which is heavily invested in all things skincare, I had doubts about Charlotte Tilbury's new serum when it first came out — I believed that the simpler a formula is, the gentler it would be on the skin. Knowing that the new product included all sorts of ingredients like crystals, polyglutamic acid and vitamin C, I wasn't so sure if the Magic Serum would be worth its hefty $80 USD price tag.
After almost four months of using this high-end serum, however, I now understand the hype behind Charlotte Tilbury's skincare line. Read on for my honest review of the beauty brand's Magic Serum Crystal Elixir.
I usually apply the Magic Serum both during the day and night, after using Neogen's Cica Pads and before slathering on a layer of Krave Beauty's Oat So Simple Water Cream. Designed to work towards four key skincare goals, including clarity, radiance, texture and resilience, the formula boasts a milky texture with the perfect balance between a heavy and lightweight formula. The product is not too overwhelming for the skin even on hot and humid Hong Kong summer days, and it helps lock in moisture.
Despite being in a relatively humid environment, I have been struggling to find the right product that deeply hydrates my dry skin, rather than having the formula gliding on top and not being properly absorbed. I noticed that the polyglutamic acid, which is known to be four times more hydrating than hyaluronic acid, really did its job, while vitamin C helped with balancing out uneven tones throughout my face and neck. Another skincare concern of mine was enlarged pores on my nose, which now seem tighter than previous summers when my skin would be left sweaty and greasy, thanks to the five-percent niacinamide featured in the product. Free of skincare no-nos like sulfates, parabens and phthalates, the Magic Serum ticks off all the key requirements for an ideal skincare essential.
You can shop Charlotte Tilbury's Magic Serum Crystal Elixir at retailers like Sephora for $80 USD.
---
Share this article