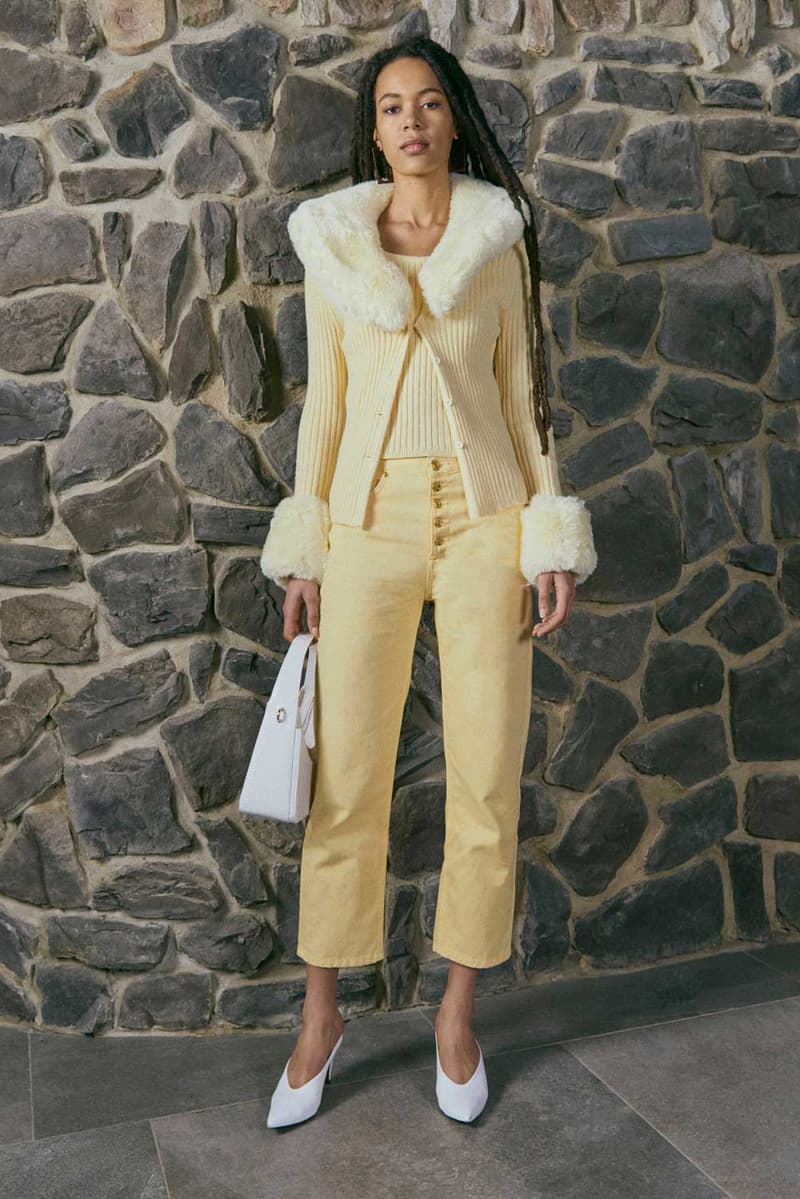 Channel '90s Style With House of Sunny's Peggy Cardigan and Jeans
The matching set now comes in pastel "Blonde."
Fashion
Channel '90s Style With House of Sunny's Peggy Cardigan and Jeans
The matching set now comes in pastel "Blonde."
Known for its whimsical knitwear, emerging London-based label House of Sunny has recently launched a trio of new items as part of its fan-favorite Peggy series.
Following the release of a popular green colorway, the UK brand has updated its Peggy Cardi and matching ribbed knit tank top with a buttery pastel yellow shade. The "Blonde" hue can also be found on a pair of newly released '90s-fit denim.
A statement piece perfect for transitional weather, the retro-inspired, slim-fit cardigan (£79 GBP, approx. $106 USD) is designed with a conveniently detachable faux fur collar and furry cuffs. The knit vest (£39 GBP, approx. $52 USD) features nostalgic cutouts on the back, while the jeans (£90 GBP, approx. $120 USD) comes with a gold button fly.
To shop the Peggy "Blonde" set, head over to houseofsunny.co.uk. And for more style inspiration, check out a list of the greatest '90s trends we still love today.
View this post on Instagram
View this post on Instagram
View this post on Instagram
Share this article