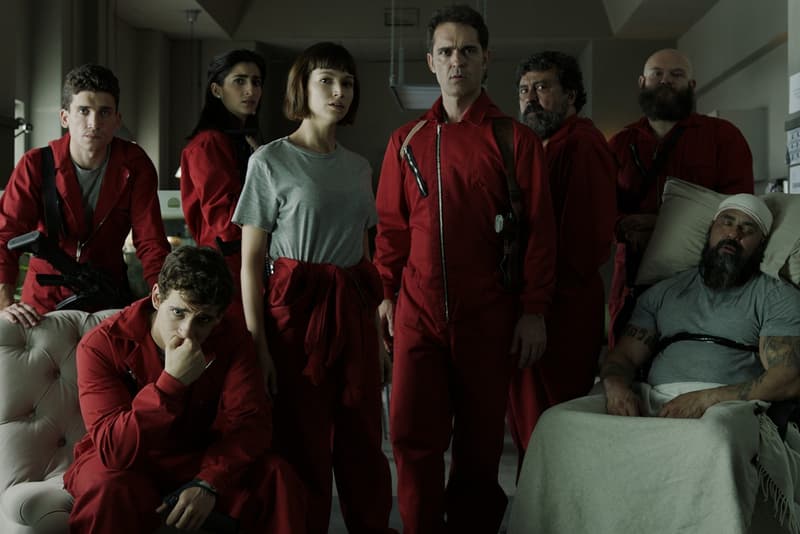 Film & TV
Netflix Announces Fifth & Final Season of 'Money Heist' With New Cast Members
The Professor and his crew's heist is coming to an end.
Netflix Announces Fifth & Final Season of 'Money Heist' With New Cast Members
The Professor and his crew's heist is coming to an end.
Following the fourth season of the Spanish TV show, Netflix has announced that the fifth installment of Money Heist will mark the finale of the Professor's scheme. The series will additionally introduce two new cast members: Miguel Ángel Silvestre and Patrick Criado.
Warning: This post contains spoilers.
To briefly recap the previous season, the Professor is on the run from authorities while inspector Alicia Sierra continues to investigate the heist that initially began to save Rio. In the latest release, the crew will be going beyond their grand scheme to avenge the death of Nairobi. "We are moving from a chess game – a mere intellectual strategy – to a war strategy: attack and contention," director Álex Pina told EW.
While details are unknown as to which roles the new faces will be playing in the final season, Pina shared: "We always try that our opponents be charismatic, intelligent, shiny. In this case, in pure war film genre, we also look for characters whose intelligence can measure up against The Professor's." The director also revealed that the 10 episodes will cover more of Denver's childhood friend, Manila.
Stay tuned as we learn more about the fifth and final season of Money Heist.
Share this article