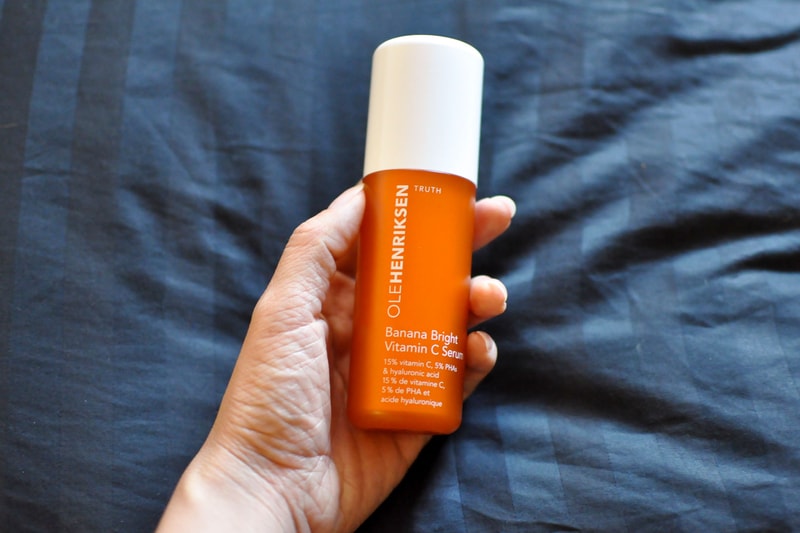 Beauty
This Vitamin C Serum Helps Fight "Maskne" and Irritation
Ole Henriksen's Banana Bright Serum packs a punch.
This Vitamin C Serum Helps Fight "Maskne" and Irritation
Ole Henriksen's Banana Bright Serum packs a punch.
Though the coronavirus pandemic has drastically reduced the number of nights I fall asleep with my makeup on (beauty sin number one), wearing a face mask every day isn't exactly ideal for my skin. According to aesthetician Dylan Mustapich, masks trap moisture around the lower half of the face, creating a humid environment in which acne-causing bacteria thrives. The result is a phenomenon known as "maskne," or face mask acne.
Though I haven't experienced full-on breakouts, I have noticed more than an occasional maskne zit around my chin and lower cheeks. In response, I've doubled down on my skincare routine, making sure to thoroughly cleanse on a daily basis and exfoliate multiple times a week. I've refreshed my medicine cabinet with several new products ranging from mud masks to toners to serums — one addition in particular has stood out, and not just by reducing face mask-related irritation. After using Ole Henriksen's Banana Bright Vitamin C Serum for two months, my skin is noticeably glow-ier, plumper and more hydrated.
Keep reading to find out how this week's Editor's Pick fights maskne and moisturizes at the same time.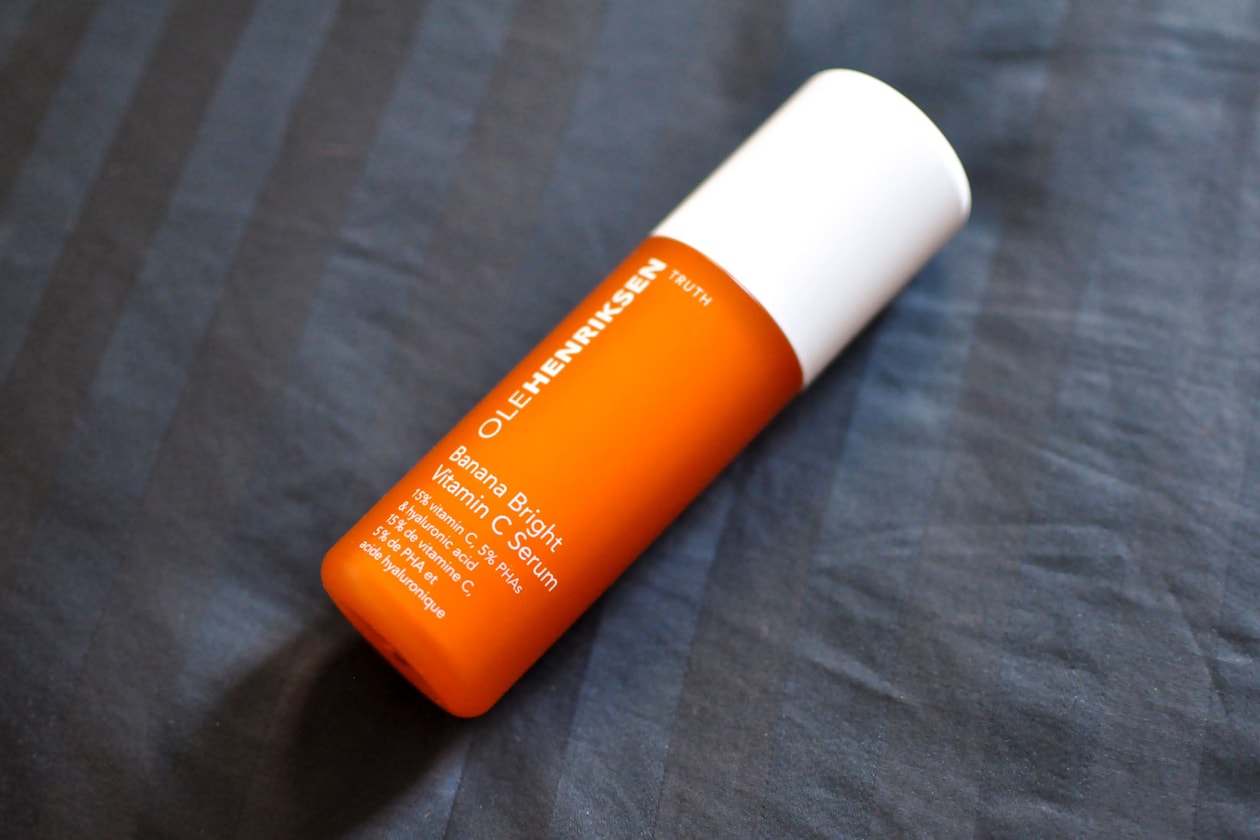 WHAT IT IS: Ole Henriksen Banana Bright Vitamin C Serum
WHY IT'S WORTH THE HYPE: Several key ingredients work together to help soothe skin, hydrate and even out tone. Formulated with 15 percent vitamin C (Ole Henriksen's highest concentration suited for daily use), the serum harnesses the ingredient's myriad benefits: its antioxidant properties kick-start the regeneration of skin cells (helpful for my tendency to pick at acne) and its acidic nature accelerates collagen production. Vitamin C also inhibits melanin production, helping fade dark spots and prevent them for forming in the first place.
Polyhydroxy Acids, or PHAs, are another key ingredient. PHAs — most commonly gluconolactone, galactose, and lactobionic acid — are chemical exfoliants that help dissolve dead skin cells to reveal brighter, smoother skin beneath. PHAs penetrate less deeply than other chemical exfoliants (such as Alpha Hydroxy Acids and Beta Hydroxy Acids), meaning they're gentle enough for sensitive skin and daily use. Similar to vitamin C, PHAs also contain antioxidant and anti-inflammatory properties that fight irritation. Lastly, hyaluronic acid hydrates and helps retain moisture.
After using Ole Henriksen's Banana Bright Vitamin C Serum once a day for approximately two months, I've noticed a reduction in the frequency of my mask-related acne and irritation. Dark spots from blemishes I've picked at have also faded, and my skin tone is noticeably more even and hydrated. The serum's lightweight texture makes it the perfect base for layering other skincare products such as heavier night creams and leave-on masks. Of course, the product's price point is a bit of a deterrent — but the $65 USD that I shelled out for it has been worth every penny.
WHERE YOU CAN FIND IT: Ole Henriksen's Banana Bright Vitamin C Serum retails for $65 USD at the Sephora website.
---
Share this article