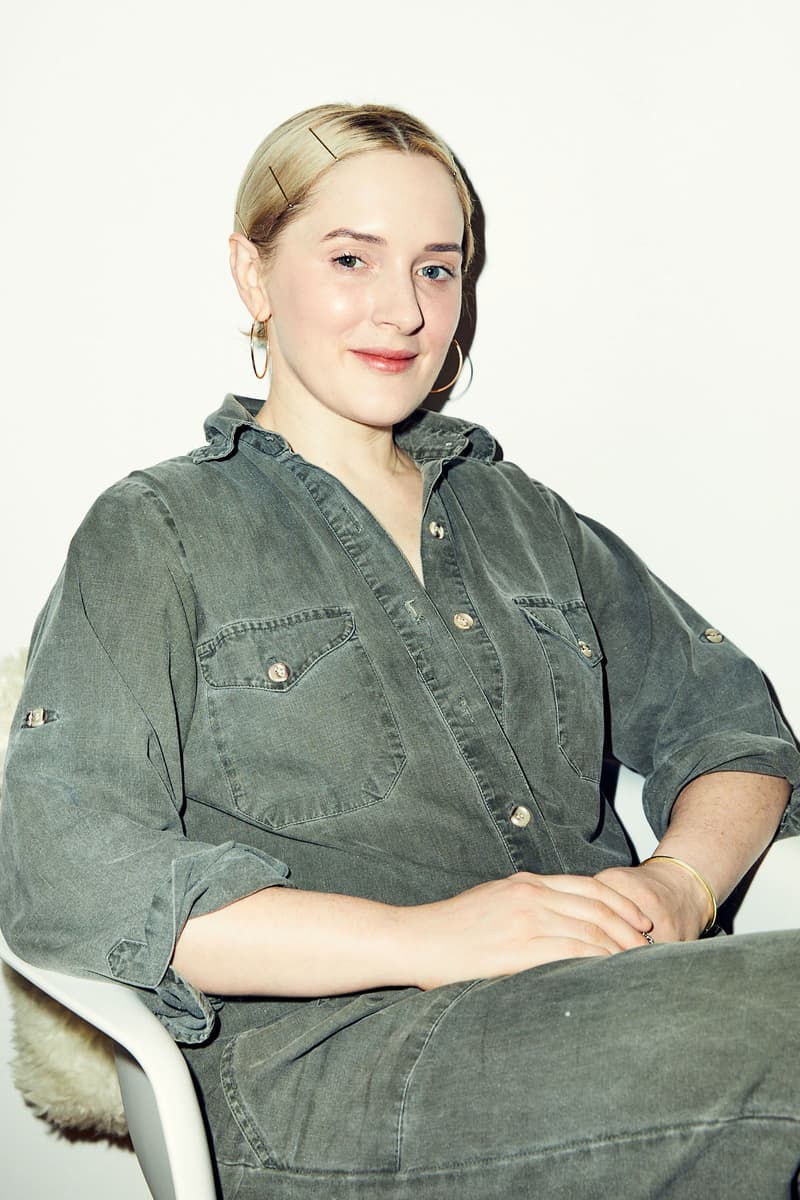 How to Properly Exfoliate at Home, According to Facialist Sofie Pavitt
Even in quarantine, exfoliation is essential for healthy skin.
Beauty
How to Properly Exfoliate at Home, According to Facialist Sofie Pavitt
Even in quarantine, exfoliation is essential for healthy skin.
Though quarantine can get undeniably boring, an excess of free time means you likely have extra opportunities to experiment with skincare and beauty products at home. And as spas and salons shutter temporarily, chances are you're searching for DIY alternatives to facials, nail appointments and hair cuts.
Even if you're not applying makeup and going outside as often, your face still needs to be exfoliated regularly. Using either chemicals or physical buffing, exfoliating is essential for not only clearing pores and preventing acne, but also evening skin tone and maximizing the efficacy of your skincare routine. Luckily, maintaining an exfoliation routine from the comfort of your own bathroom is easier than you think. HYPEBAE spoke to New York-based facialist and esthetician Sofie Pavitt about the do's and don'ts of exfoliating your face at home.
Keep reading on for Pavitt's comprehensive guide to exfoliation, as well as her personal product recommendations.
Strategize your exfoliation routine.
Gentle exfoliation is good for everyone, regardless of skin type, Pavitt says. Though skin types differ from person to person, exfoliating three times a week generally suffices for dry to normal skin while three times a week or more is typically ideal for oily skin. "If a client is suffering with acne I would recommend a daily exfoliation of some sort," Pavitt specifies.
Cold weather often results in dehydrated skin, which also leads to an increased need for exfoliation. "I think you can exfoliate harder in the winter when you don't have so much sun exposure and the skin is in more need of sloughing off," Pavitt explains. The expert recommends also exfoliating at night as opposed to in the morning — "protect in the daytime and correct in the evening," she advises.
Another factor to take into consideration before exfoliating: choosing between a chemical or physical exfoliant. Chemical exfoliators remove dead skin cells using, well, chemicals such as acids — Alpha Hydroxy Acid (AHA) or Beta Hydroxy Acid (BHA), for example — or enzymes, often derived from fruit such as pomegranate or pineapple. On the other hand, physical exfoliation involves the use of scrubs, brushes (such as those used with dry brushing) or another abrasive tool.
"Both are good, depending on what you need from your exfoliation," Pavitt says of chemical versus physical exfoliation. "AHAs dissolve the bonds between dead skin and healthy skin and BHAs clean the pores. Physical scrubs physically remove the dead skin from the surface. All can be beneficial."
Exfoliate with a product suited to your skin type.
Before diving in, prep the skin by washing your face. Depending on your preferred method of exfoliation, "make sure your skin is cleansed and dry for acid use, but cleansed and damp for physical scrubs," Pavitt advises. The Manhattan-based skincare guru personally exfoliates "a couple times a week" using both chemical and physical exfoliation.
"My favorite is theDr. Dennis Gross Skincare Alpha Beta Universal Daily Peel," she recommends. "Don't be fooled by the name though — two to three times a week is usually enough for them. I also like the ZO Skin Health Exfoliating Polish, which is a gentle scrub."
For those with sensitive skin, Pavitt suggests Polyhydroxy Acid (PHA). PHAs are chemical exfoliants composed of smaller molecules than AHAs and BHAs, meaning they work purely on the surface of skin and don't affect deeper, more sensitive layers. Unlike AHAs and BHAs, PHAs also don't increase skin's sensitivity to damaging UV rays. As for those with oilier skin types, Pavitt recommends using products with BHAs such as salicylic acid.
Approach certain treatments with caution.
Though it may be tempting to try heavier duty treatments at home, leave chemical peels to experts. The term "peel" is often thrown around when it comes to skincare products such as peeling masks, but anything with a high concentration of chemicals should be performed by a pro. "If you want a real-deal deep peel, go to a professional and do one with a certified esthetician. You run the risk of burning yourself, and depending on your fitzpatrick (tone of skin) you can even cause pigment damage," Pavitt warns.
Pavitt also remains cautions when it comes to using homemade scrubs, recipes for which often use sugar or salt. Though she doesn't see a problem with exfoliating with sugar or salt on the body, she advises against using it on the delicate skin of the face. "I like to use a muslin burp cloth or compressed cellulose sponge for a gentle physical exfoliation instead of something rough in texture like [sugar]," she says.
Maximize the benefits of exfoliation.
Because one of exfoliation's many benefits includes more effective penetration and absorption of skincare ingredients, Pavitt likes using hydrating products post-exfoliation. "A hydrating moisturizer or mask is an excellent choice," she prescribes. However, Pavitt also remains wary of layering on too many products — "Make sure you're not over-boarding the skin with too many active ingredients after exfoliating," she cautions.
As for ingredients to avoid after exfoliating, steer clear of any other acids. "Vitamin C might irritate after an exfoliation and avoid retinol use on the same day too," Pavitt adds.
Share this article