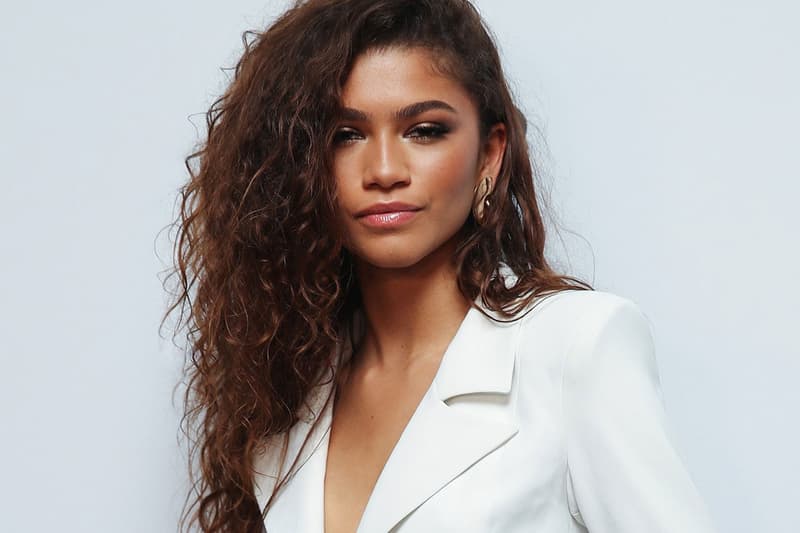 Fashion
Zendaya Talks Activism and Upcoming Projects in September Issue of 'InStyle'
The star sat down with Black Lives Matter Co-Founder Patrisse Cullors.
Zendaya Talks Activism and Upcoming Projects in September Issue of 'InStyle'
The star sat down with Black Lives Matter Co-Founder Patrisse Cullors.
The leading lady of two anticipated films, Dune and Malcolm & Marie, Zendaya is InStyle Magazine's September 2020 cover star. In the issue's accompanying interview, conducted by Black Lives Matter Co-Founder Patrisse Cullors, the actor spoke candidly about her upcoming projects as well as her role in anti-racist activism.
Not one to shy away from topics including colorism and the lack of diversity in entertainment, Zendaya addressed the fact that many young fans look up to her as a Black figure in Hollywood. "I have always hesitated to use the word 'activist' for myself…That is a choice every day to be doing the work and devoting your life to a cause," she said. "And I don't feel I am deserving of the title." Following the murder of George Floyd, Zendaya aimed to support those on the front lines of protests and other initiatives: "I'm up in the bleachers, not on the field. So I always think, 'How can I cheer you on and be a part of something greater than myself?'" she shared.
Zendaya also talked about her experience in quarantine, including secretly shooting Malcolm & Marie amidst the pandemic. "Our crew was a very small group of people who are also from Euphoria. And the No. 1 thing was safety," she said. "We created our own little bubble and made sure that once we were in, we couldn't leave…I think we were able to create something really special." As for Dune, another one of her upcoming projects, the actor shared that she "loves" sci-fi. "It's fun to escape into another world," she added.
Head to the InStyle website to read Zendaya's full interview.
Share this article