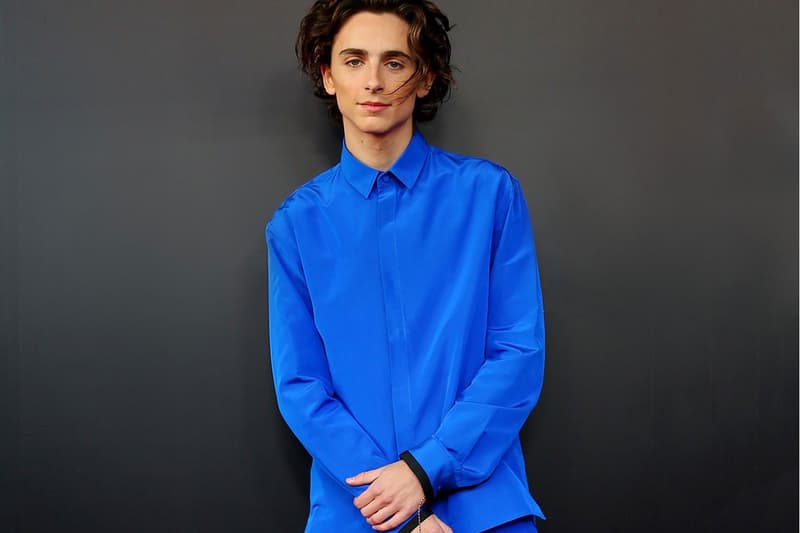 Film & TV
UPDATE: Take a First Look at Timothée Chalamet and Zendaya in Upcoming Film 'Dune'
New stills reveal the duo in action.
UPDATE: Take a First Look at Timothée Chalamet and Zendaya in Upcoming Film 'Dune'
New stills reveal the duo in action.
UPDATE (April 14, 2020): Following a first look at Timothée Chalamet as protagonist Paul Atreides in upcoming film Dune, additional behind-the-scenes photos from the movie have been revealed.
The new shots give fans a peek at Zendaya as Chani, Paul's love interest; Jason Momoa as warrior Gurney Halleck and Rebecca Ferguson as Lady Jessica. Also set to appear in the movie are Oscar Isaac, Charlotte Rampling and Javier Bardem.
Dune, set to release on December 18, is one of this year's upcoming movies that hasn't yet been postponed due to the coronavirus pandemic.
---
ORIGINAL STORY (April 13, 2020): The team behind Dune, an upcoming film adaptation of the 1965 sci-fi novel of the same name, has revealed a first look at leading man Timothée Chalamet as Paul Atreides, the story's protagonist. The still, shared with Vanity Fair, shows Chalamet walking along the sandy shore of Caladan, the planet ruled over by the Atreides family.
"The immediately appealing thing about Paul was the fact that in a story of such detail and scale and world-building, the protagonist is on an anti-hero's-journey of sorts," Chalamet told Vanity Fair.
Share this article