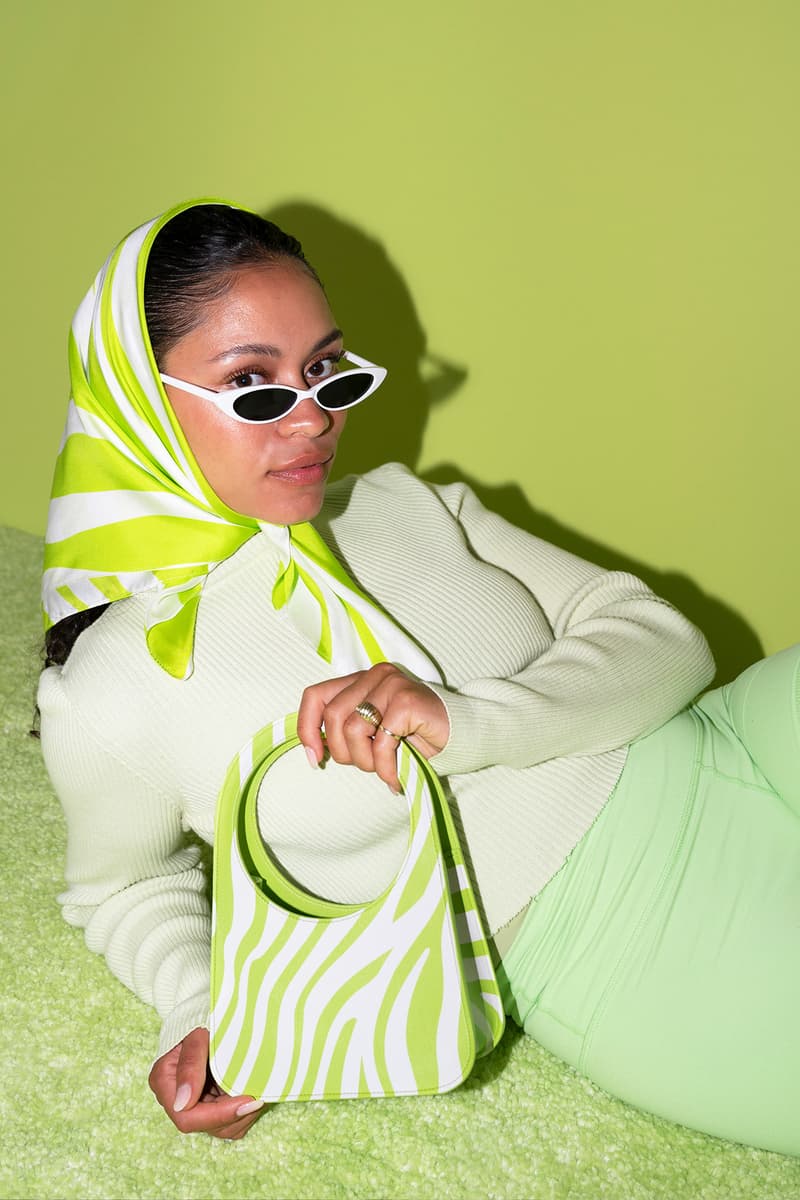 1 of 4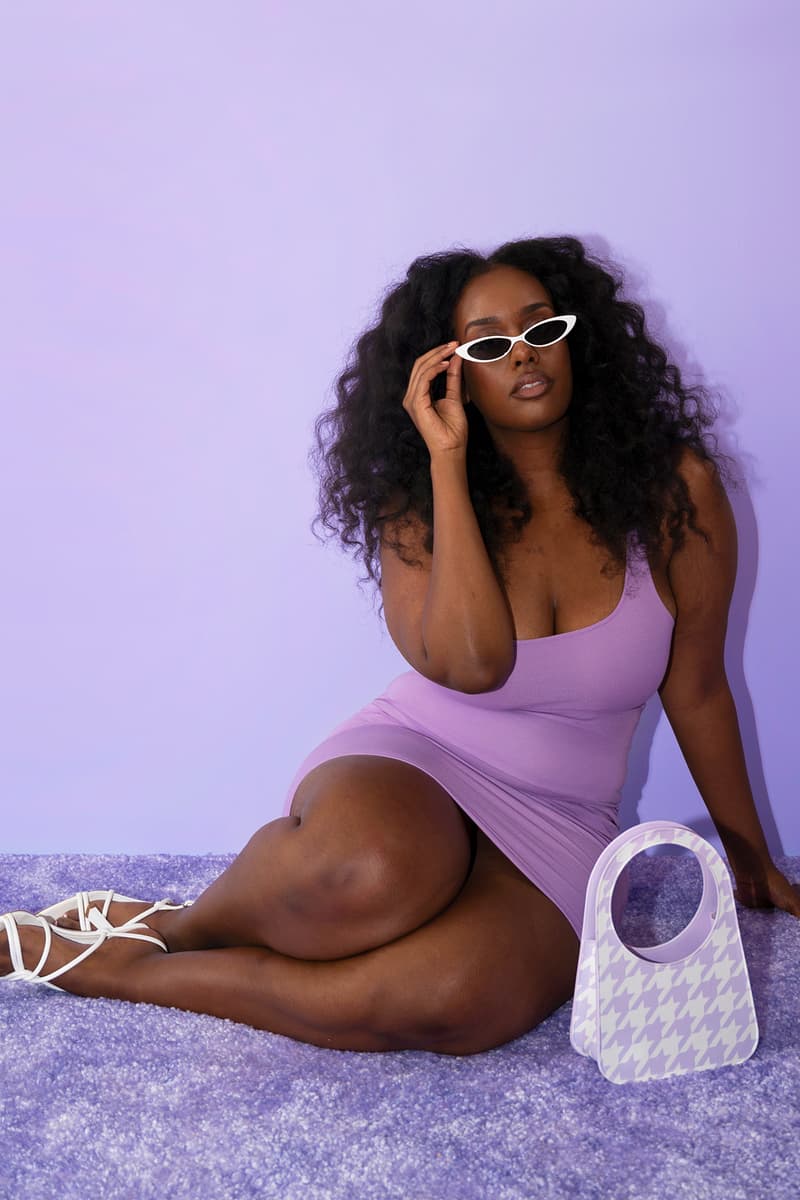 2 of 4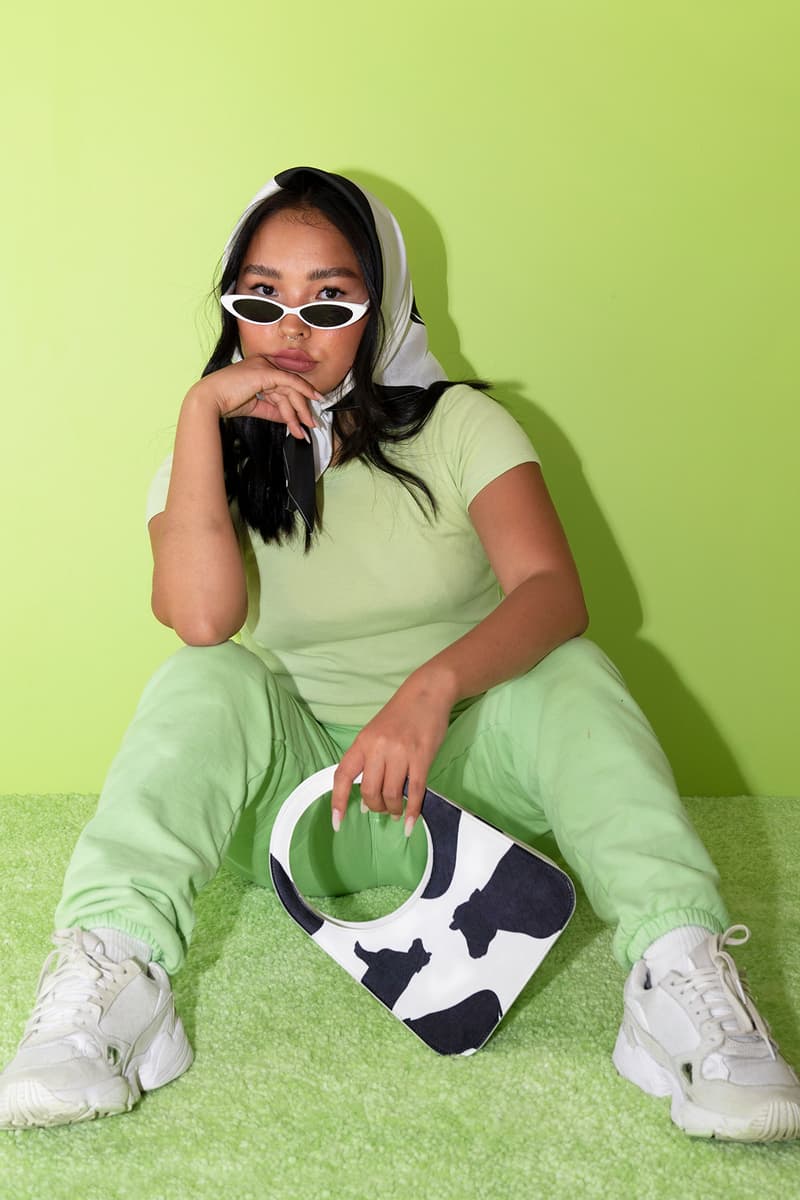 3 of 4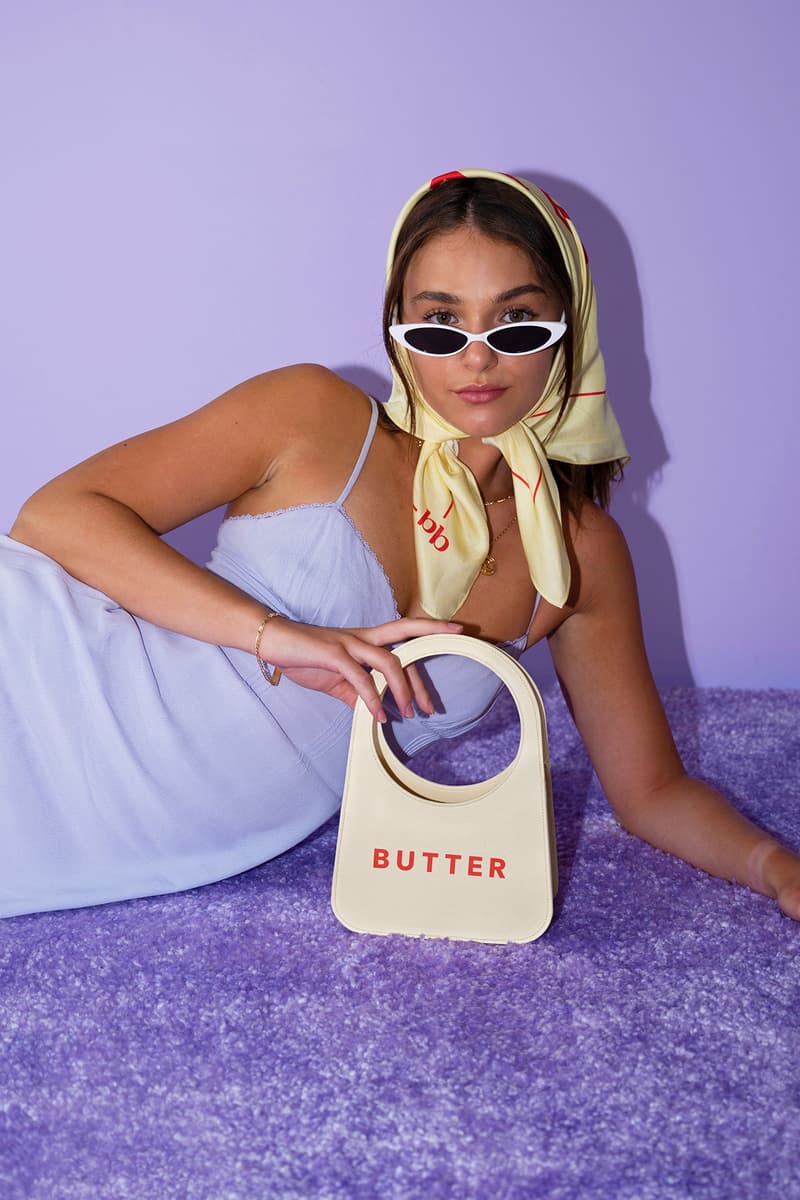 4 of 4
Fashion
Boobie Billie the Fashion Dog Launches Her Own Brand
The influencer pup's first collection of handbags and scarves is now available.
Boobie Billie the Fashion Dog Launches Her Own Brand
The influencer pup's first collection of handbags and scarves is now available.
Boobie Billie the dog, one of Instagram's favorite style influencers, has created a new brand for humans who enjoy dressing up as much as she does.
Now live on boobie.world, the trendsetting canine's namesake label Boobie arrives with a lineup of mini handbags and silk scarves, both of which are essential to the pup's statement-making fashion looks. The Boobie Bag, handcrafted in Toronto, Canada, is made with vegan leather and features unique, circular top handles, while the matching silk square scarf Boobushka is designed to be worn in a number of ways — as headscarves, DIY scarf tops and more.
The accessories come in four different styles to suit every mood and outfit: a spelled-out "Butter" print, a pastel lilac houndstooth pattern affectionately named "Boobie's Tooth," as well as two whimsical animal prints, "Cow Cow" and the neon chartreuse "Pickled Zebra."
Below, the Chief BB Officer herself details how Boobie came to be and offers tips for styling the brand's products. Check out the style guide below and to shop, head over to Boobie's website.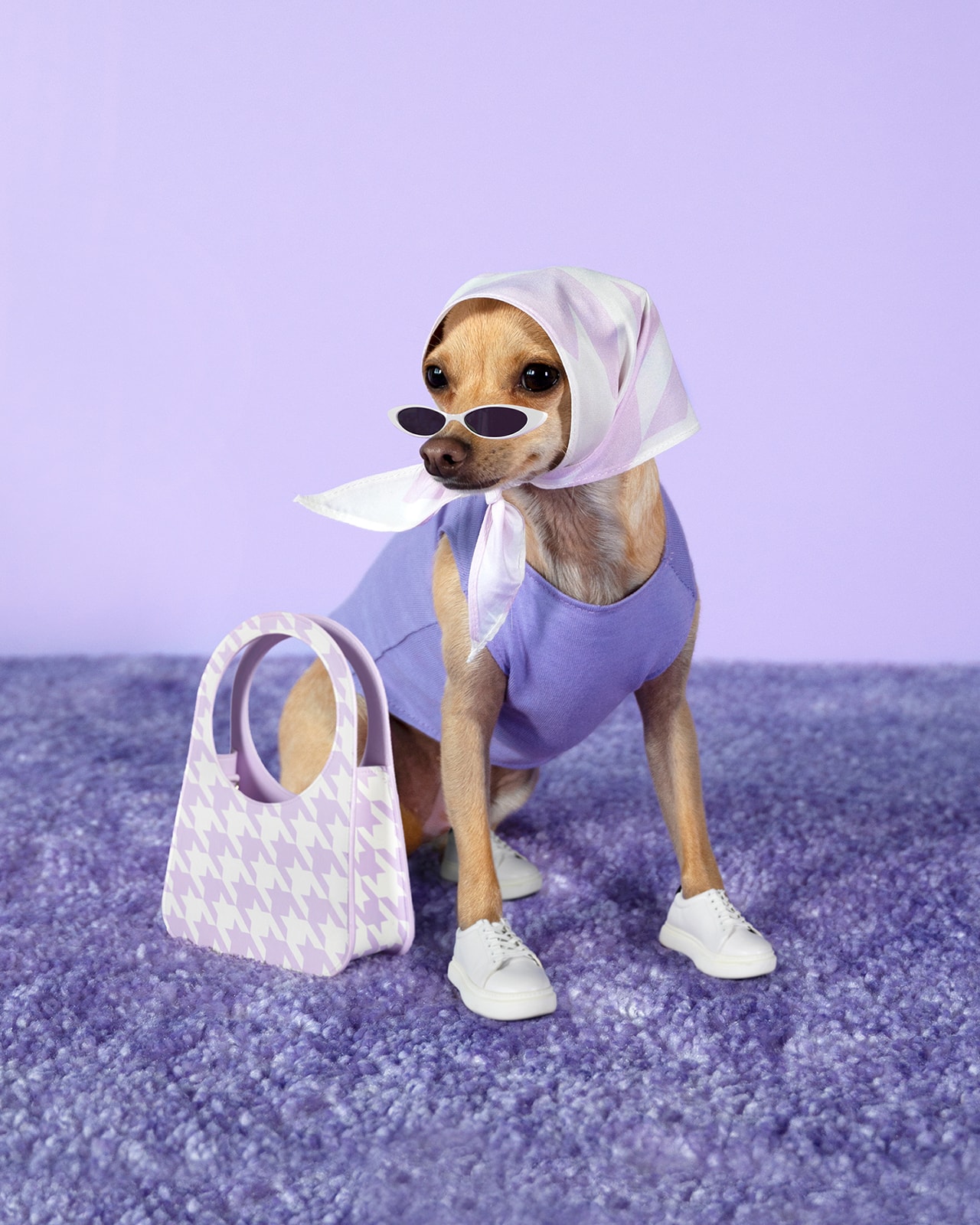 You're obviously a fashion enthusiast, but when did you get that aha moment that sparked the launch of your own line?
So like any driven bb, I've always dreamed of doing my own thing one day. I'm inspired by a lot of the gorgina female founders in the world, who make running a business look like an iconic '90s success montage. But truly, when I started my account, it was all about having fun and putting myself out there. Then, as I started really getting a little community together, I looked around and was like, "Boobie, this is your moment. You have bbs who support you. It's time to shine."
Who is the BB customer? Who do you envision wearing your designs?
It's my bbs! The people who like to look cute and trendy, but don't want to take that too seriously. Fashion has a way of being way too serious, and that can leave people out. I want to make a place where everyone can feel like the gorgina angel bb they are, and get a little more colorful than they're used to.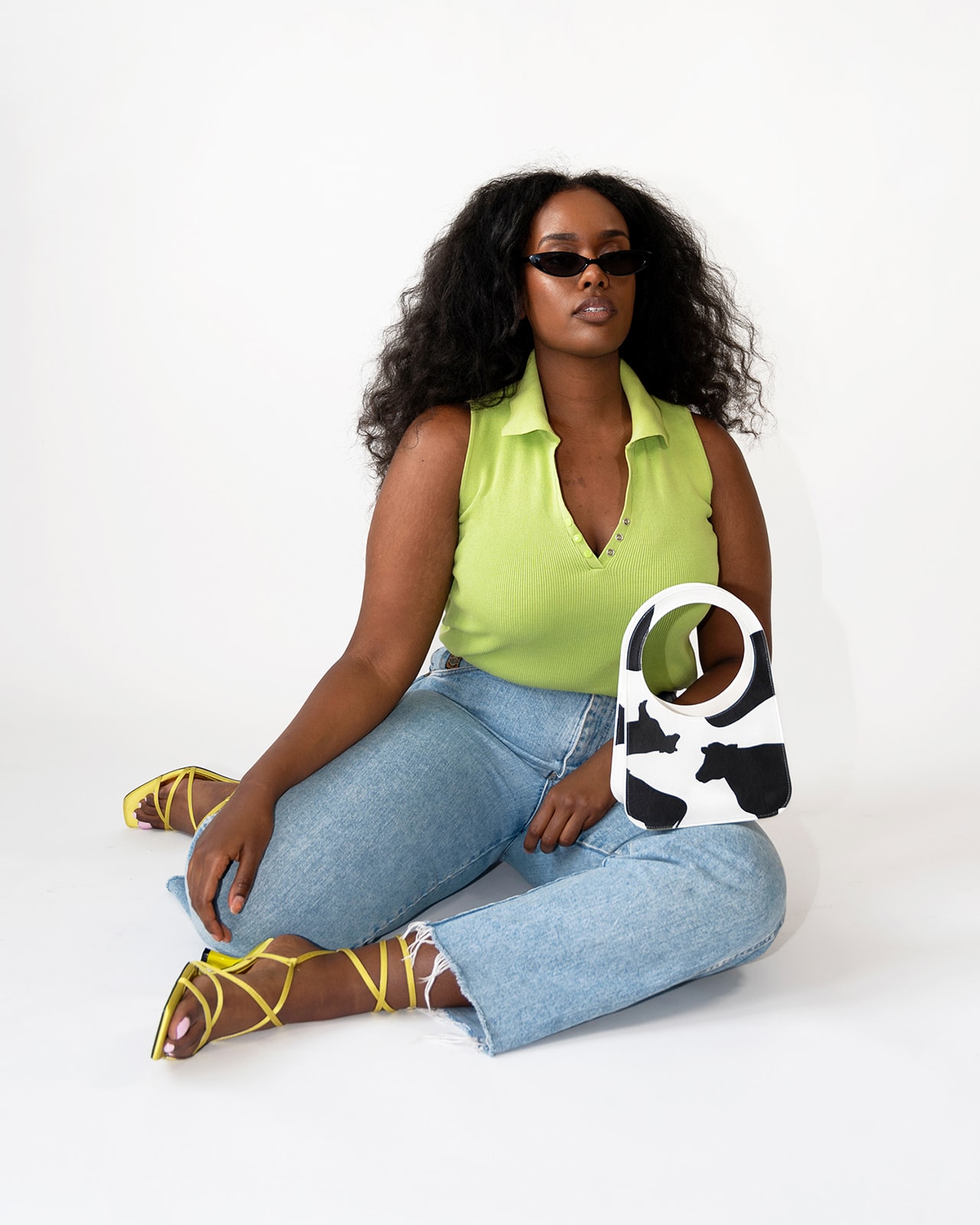 Talk to us about the design process for your inaugural launch. Why mini bags and scarves, and how did you land on the four designs?
So if you know me, you know I love a good mini-bag, scarf moment. It's a big part of my signature look (plus tiny sunglasses, of course). That's why this drop is called the Boobie Starter Pack. You have the perfect handmade vegan leather Boobie Bag, paired with a little silky drama from the 100 percent silk Boobushka. It's my dream look TBH.
And then it was just like, how can I take some of my favorite patterns and colors and bring them together in a world that really feels like me? Like, take Cow Cow. She's the cow print we all know and love, but made out of actual cows. It's gorgina, with a fun little self-aware twist.
What are some challenges of bringing the brand to life in the midst of a pandemic?
Obvs having to do it all virtually was tough. But at the same time, my world has always existed digitally so it kinda made sense for me. Part of me wishes that I could do those fun IRL things, like have a fab little launch party and kiss every single bb I meet on the cheek, but this is the world we live in, so I'm embracing it. Also, I want my brand to feel like just a big breath of fresh air in the world, and that's even truer during these times.
What can Boobie fans expect from your label following this release?
Oh, this is definitely just the beginning. I don't want to give too much away, but I have lots up my tiny sleeves for my bbs.
Finally, can you show us a few different ways of styling your bags and scarves?
First of all, this is totally your world, bbs. I want you to work these pieces and make them feel like you — but here are some of my fav outfits with the Boobie Starter Pack.
Cow Cow
Honestly, she's such an individual, so an all-white outfit is the perfect canvas she needs to make her sing (or moo).
Butter
Butter goes with everything, but sometimes she's delicious on her own. I like her in a creamy fantasy world of pure buttery goodness.
Pickled Zebra
This little bb can either be the pop or the canvas. I love to pair her with a little hot pink pop for that cool girl color-block.
Boobie's Tooth
She's a very sophisticated woman, but even she likes to let loose. I love to show off her casual side with a very "going out to get iced coffees" kind of look.
Creative Director

Team Boobie
Photographer

Nadia Ebrahim
Director

Spencer Glassman
Videographer

Val Bonifaz
Producer

Charlotte Lytle
Model

Betty Behailu, Sakhaya Egorova, Jacqueline Ashton, Hannah Dasilva, Boobie Billie
---
Share this article