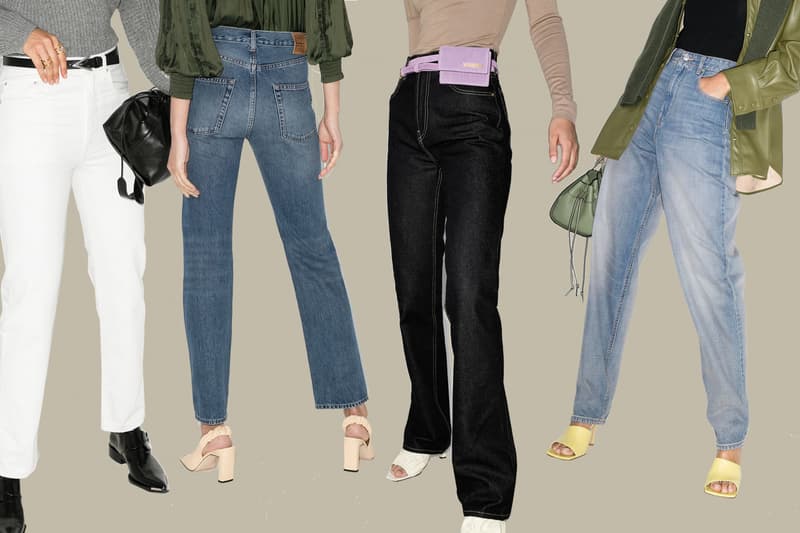 Fashion
How To Find the Perfect Denim
Browns Womenswear Buyer Costanza Lombardi talks us through her tips and tricks.
How To Find the Perfect Denim
Browns Womenswear Buyer Costanza Lombardi talks us through her tips and tricks.
For many, finding a pair of jeans that fit just right is next to impossible. Where do we even start when there are thousands of options, fits and washes to choose from?
Browns Fashion has just launched a new selection of denim, ranging from simple blue jeans to colorful options, dark washes and more, from brands including Jacquemus, Toteme and more. In order to learn more about buying denim, styling a pair of jeans and recommendations, we caught up with Browns' Womenswear Buyer Constanza Lombardi, who talked us through her approach.
Keep reading below for the full interview, and head over to Browns Fashion to check out the denim offering.
How did you become a buyer? 
I started my career working for VICE, then bridged to fashion thanks to a friend who encouraged me to work on the business side of the industry. I worked on wholesale for quite some time and then soon realised products, designers and scouting new talent were my true big love. I then worked all the way up to a buyer at Browns.
How would you describe the perfect pair of jeans? 
Game changing. When you find the perfect pair for you, you then realise how much denim is the real wardrobe staple. There is so much value in a good pair of jeans and I do think that denim should be both cherished and celebrated as we all have memories of our first or ultimate pair of jeans.
What is important to look for when buying denim?
I think a bit of research is necessary – know your body type, the look you want, your ideal wash, if you are a rigid woman or if stretch is more your thing and most importantly think about what you would need that pair of jeans for.
What brands are currently your favourite when it comes to denim?
I love the classic Levi's 501 fit, either slim fit or classic straight – vintage is the usual route for sourcing that kind of jean however, shopping vintage denim can actually be quite hard as often vintage jeans have been altered to fit an individual, a pastime we should bring back! So after years of relentless searches, I finally have found my perfect pairs in styles from both Re/Done and Toteme.
How would you style denim for day and night? 
Denim is my go-to piece for the day paired with a classic tee or a white shirt (no stripes, no blue – JUST white). It might sound boring however I feel most comfortable in this look. For evening, I never do a light wash – I love black denim with a statement top or an indigo double denim look. And then it's all about the shoes!
What are the different shapes of denim? What shapes are the most flattering?
I wish I could answer this question, the reality is that there are a million of different fits and washes out there because I truly believe there is a pair of denim specific for each woman. It has everything to do with your body type and how you wear your denim. Of course there are trends one might follow each season, but you always know when you find a pair of jeans that they will be your wardrobe friend for life.
How would you describe your personal style?
Despite the nature of my job where I'm constantly looking at new products, I have now evolved to a more minimalist approach where I mostly invest in staples and investment pieces. Denim is definitely one of them.
What is a piece in your wardrobe that you couldn't live without?
It's really hard to say as all of my pieces are essential to me. If they've made it to my wardrobe it definitely means that they are my little treasure. Especially my pair of Re/Done jeans - they are irreplaceable.
---
Share this article