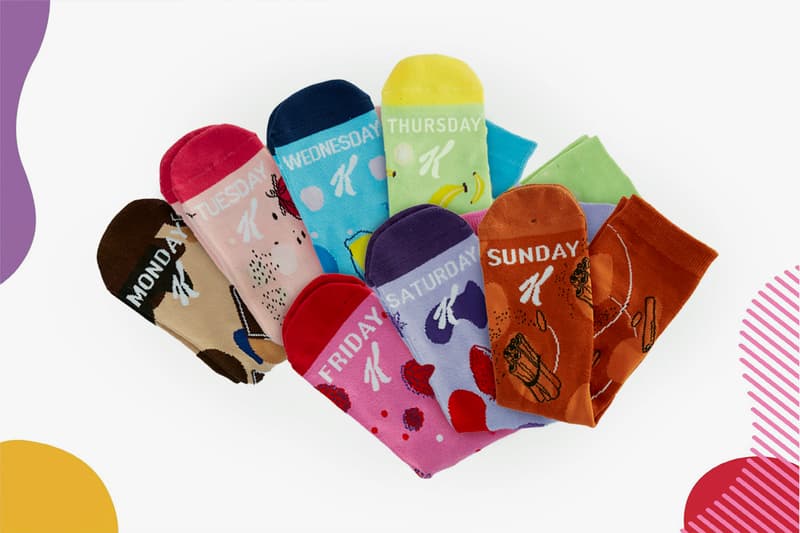 1 of 5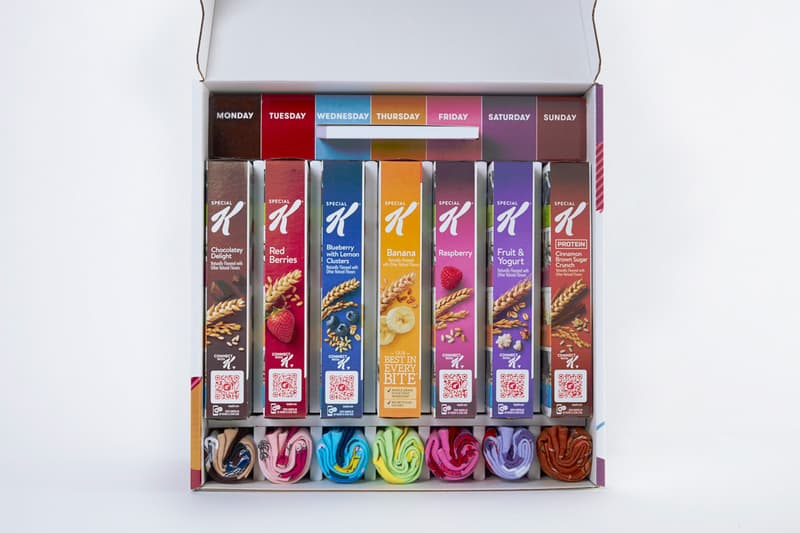 2 of 5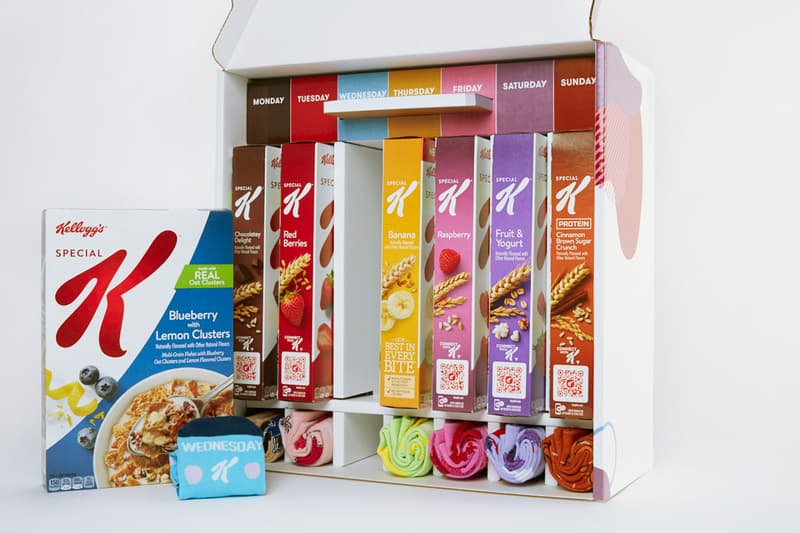 3 of 5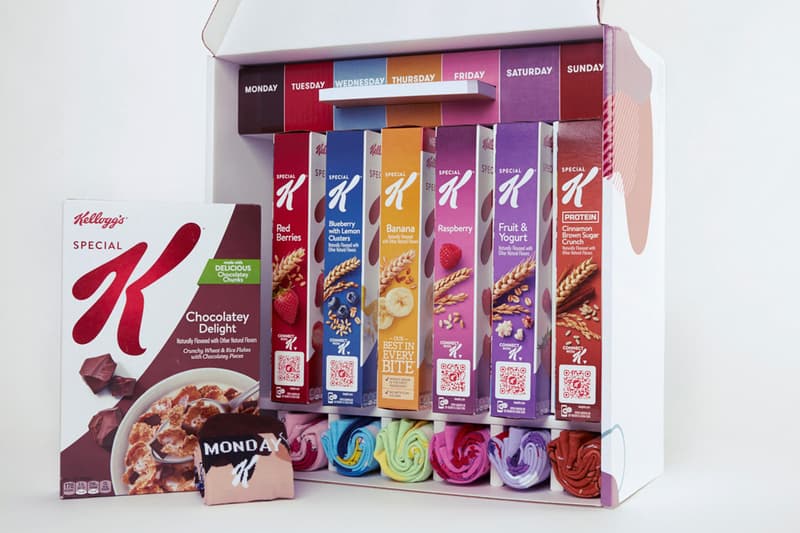 4 of 5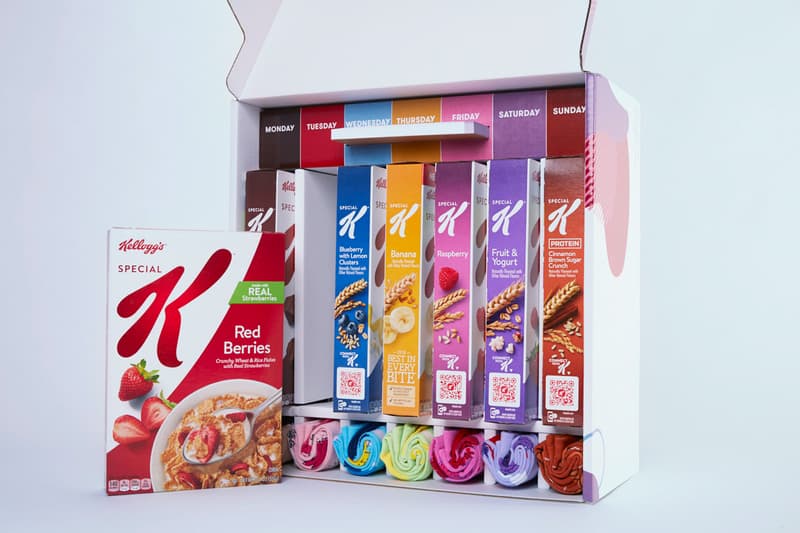 5 of 5
Fashion
Get Prepped for the Week With Kellogg's Special K-Branded Socks
They'll help you keep track of the days.
Get Prepped for the Week With Kellogg's Special K-Branded Socks
They'll help you keep track of the days.
With many of us spending most of our days at home now, it can be hard to keep up with what day of the week it is at times. To help you stay on track, Kellogg's has launched a Special K "Blursday Go-Away Kit" with branded socks.
Partnering with Twitter, the food company took a deep dive into which flavors people are talking about the most throughout the week. Taking these discussions as inspiration, each of the seven socks reflect the most popular cereals of the day. Monday is for "Chocolatey Delight" and Tuesday for "Red Berries," while Wednesday arrives with "Blueberry with Lemon Clusters," Thursday with "Banana" and Friday with "Raspberry." A pair of socks accompanies each flavor, dressed in delectable shades of pink, brown, blue and more. Along with the food and accessories, Kellogg's is also introducing a planner to keep your schedule in check.
The brand is holding a giveaway event, awarding the "Blursday Go-Away Kit" to 700 random participants. You can head over to Kellogg's website for a chance to win the prize until October 4.