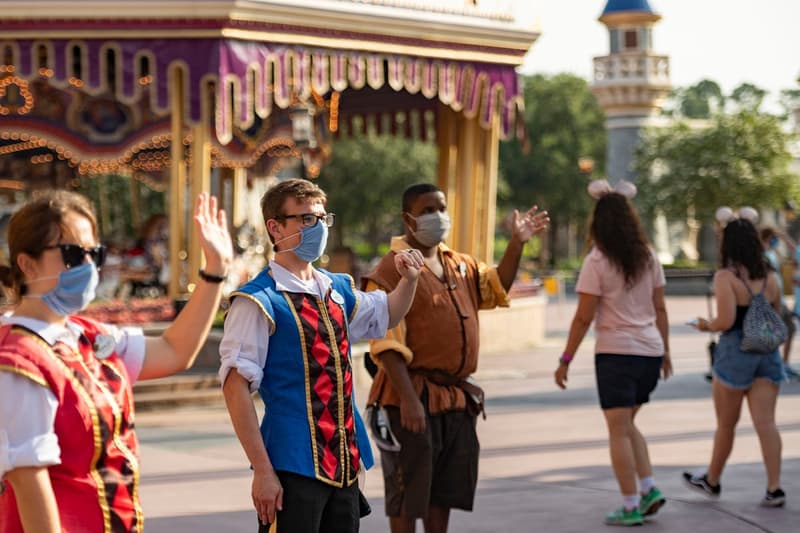 Culture
Disney Set to Lay Off 28,000 Employees Across Theme Parks
Following pressures brought on by the COVID-19 pandemic.
Disney Set to Lay Off 28,000 Employees Across Theme Parks
Following pressures brought on by the COVID-19 pandemic.
Following tremendous financial impacts brought on by closures due to COVID-19 restrictions, Disney is planning on laying off 28,000 workers across its theme parks in Florida and California.
"As you can imagine, a decision of this magnitude is not easy," said Disney's head of parks Josh D'Amaro in an internal memo obtained by CNBC, adding "For the last several months, our management team has worked tirelessly to avoid having to separate anyone from the company. We've cut expenses, suspended capital projects, furloughed our cast members while still paying benefits, and modified our operations to run as efficiently as possible, however, we simply cannot responsibly stay fully staffed while operating at such limited capacity."
According to the Associated Press, two-thirds of layoffs will include part-time employees, but hourly workers and those on a salary basis will also be affected. The layoffs come as a big hit to Disney's "parks, experiences and consumer products," which usually accounts for 37% of Disney's $70 billion USD revenue. Stay tuned as any further information surfaces.
---
Share this article