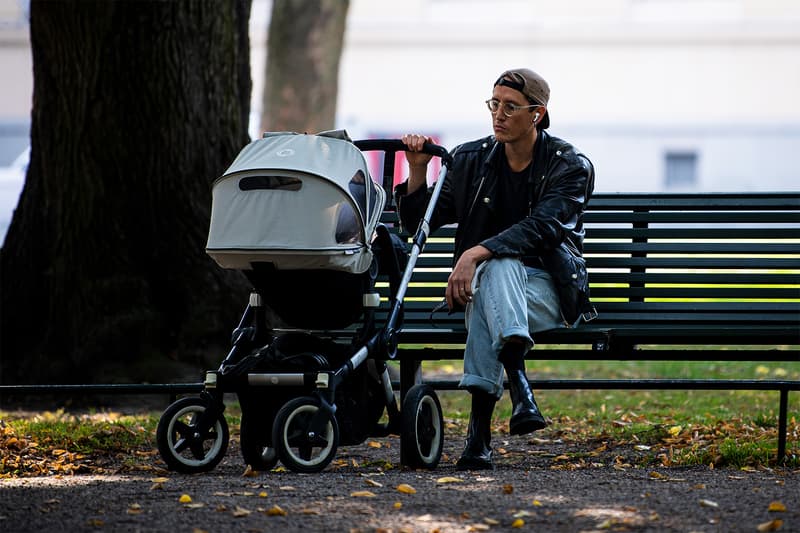 Culture
France Announces Paternity Leave Doubled to 28 Days
"When a baby arrives in the world, there is no reason it should be just the mother who takes care of it."
France Announces Paternity Leave Doubled to 28 Days
"When a baby arrives in the world, there is no reason it should be just the mother who takes care of it."
In a landmark decision, France has announced that its paid paternity leave will be doubled from 14 to 28 days, with the policy commencing next summer. President Emmanuel Macron also announced this week that it will be mandatory for fathers to take at least one week off work once their baby is born. The new plan – which also applies to same-sex couples – will make France one of the most generous in Europe when it comes to paternity leave.
"When a baby arrives in the world, there is no reason it should be just the mother who takes care of it," Macron stated on Wednesday upon the plan's announcement, while asserting that parents should have "more equality in sharing the responsibility from the first day." According to The New York Times, researchers in Europe have for quite some time been documenting the benefits of paternity leaves for fathers, their partners and their children:
"Fathers who take paternity leave remain more engaged in parenting, studies show, and are more likely to divide household chores after a long leave. And female partners of men who take paternity leave are less inclined to need anti-anxiety prescriptions."
Despite the milestone for France, however, several countries are still ahead when it comes to progressiveness regarding extended paternity leave. Portugal currently offers five weeks, while Finland allows nine weeks, although the latter's female-led leadership recently announced that paternity leave would be extended to seven months (the same as the terms for maternity leave), effective next year. Meanwhile, Germany allows parents to take up to 14 months of paid leave (which has an option for the time to be shared between both members of a couple), with Sweden offering a similar system of a shared maximum of 480 days of paid leave for both parents.
In contrast, a survey indicated that only nine out of 10 fathers in the United States will take leave following the birth or adoption of a child, although "70 percent take no more than 10 days."
Although many are applauding France's recent decision, and Macron himself made a promise during his 2017 election to prioritize gender equality throughout his five-year term, the president's government has been slammed by critics in the past for nominating a politician into power who had previously been accused of rape, and also for nominating for minister of justice a lawyer who has been known for sexist remarks.