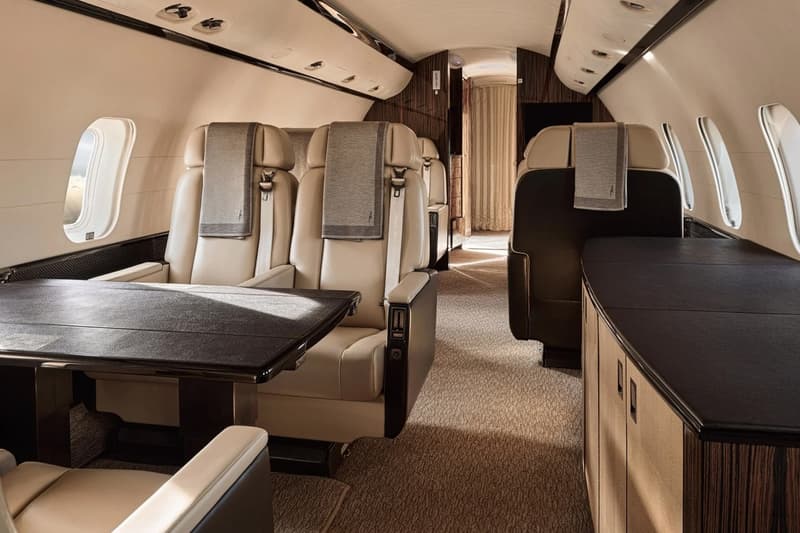 Culture
Influencers Are Renting Out This Room to Fake Their Private Jet Selfies
Don't believe everything you see on social media.
Influencers Are Renting Out This Room to Fake Their Private Jet Selfies
Don't believe everything you see on social media.
As seen through high profile names like the Jenner-Kardashian clan to Oprah Winfrey, private jets have been one of many symbols of social status for their price and exclusivity. In this age of social media, you've probably seen some of your favorite influencers showing off selfies on their very own jet – but what if someone told you those images were staged? A listing on booking platform Peerspace suggests that some Los Angeles influencers have been renting out a room to fake their private jet shots.
Discovered by a Twitter user, a studio made to look like a private plane is available for just $64 USD per hour. "I just found out LA IG girlies are using studio sets that look like private jets for their pics. It's crazy that anything you're looking at could be fake. The setting, the clothes, the body… IDK it just kinda shakes my reality a bit lol," she commented.
The Internet was quick to recognize the room from photos posted by influencers Kennedy Cymone and Azra Mian. Since then, the posts have been dominated with comments addressing the new find: "That ain't even a real jet. The birds told us," a follower shared.
You can head over to Peerspace to check out the listing yourself.
Share this article