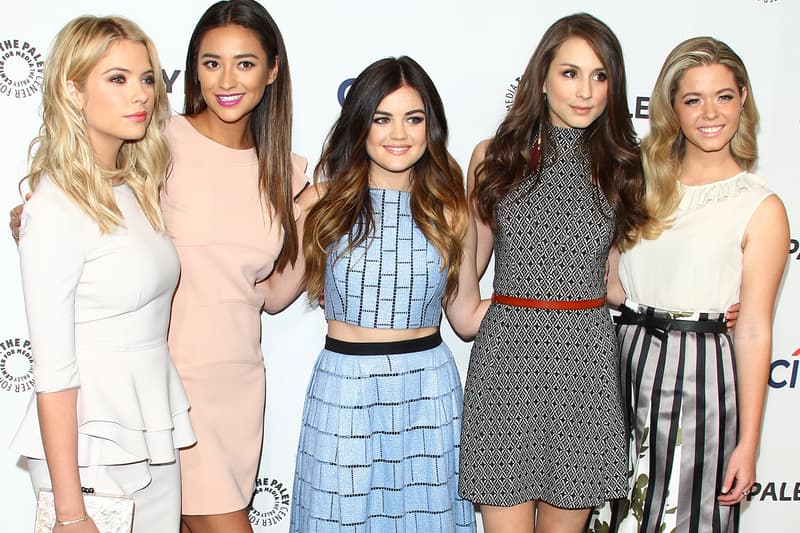 Film & TV
HBO Max Orders 'Pretty Little Liars' Reboot, Titled 'Original Sin'
Described as a "dark, coming-of-rage, horror-tinged drama."
HBO Max Orders 'Pretty Little Liars' Reboot, Titled 'Original Sin'
Described as a "dark, coming-of-rage, horror-tinged drama."
UPDATE (September 25, 2020): Earlier this month, a reboot of Pretty Little Liars was confirmed, which is currently being developed by Riverdale's showrunner Roberto Aguirre-Sacasa. According to Variety, HBO Max has announced that it has "issued a straight-to-series order" for the reboot, officially titled as Pretty Little Liars: Original Sin. 
"Roberto and Lindsay are expanding the Pretty Little Liars universe with more murder, mysteries, and scandal, and we can't wait," said Sarah Aubrey, HBO Max's Head of Original Content. Described as a "dark, coming-of-rage, horror-tinged drama," Original Sin is set in present-day, "20 years after a series of tragic events almost ripped the blue-collar town of Millwood apart." The reboot will focus on a new group of teenage girls who find themselves being tormented by an unknown individual due to a "secret sin their parents committed two decades ago."
Stay tuned while we wait for more details on the main cast and the show's official release date.
---
ORIGINAL STORY (September 2, 2020): Over the past few months, a couple of confirmed reboots have been announced including TV shows like Clueless, Buffy the Vampire Slayer and The Fresh Price of Bel-Air. Adding to the current list of remakes is Warner Bros.' Pretty Little Liars, which ended its seventh season back in 2016.
According to The Hollywood Reporter, Riverdale's showrunner Roberto Aguirre-Sacasa will develop a new take on the series, along with the help of scriptwriter Aguirre-Sacasa. Reports state that the new PLL "has not yet been taken out to possible buyers." However, THR has learned that the show might be acquired by HBO Max.
The original PLL aired in 2010, which starred Ashley Benson, Shay Mitchell, Lucy Hale, Troian Bellisario and Sasha Pieterse. The franchise also launched two spinoffs – Pretty Little Liars: Ravenswood and Pretty Little Liars: The Perfectionists – but only lasted one season each.
There is no word yet on who will be a part of the reboot's main cast and when it will officially air. Stay tuned while we wait for more information.
Share this article