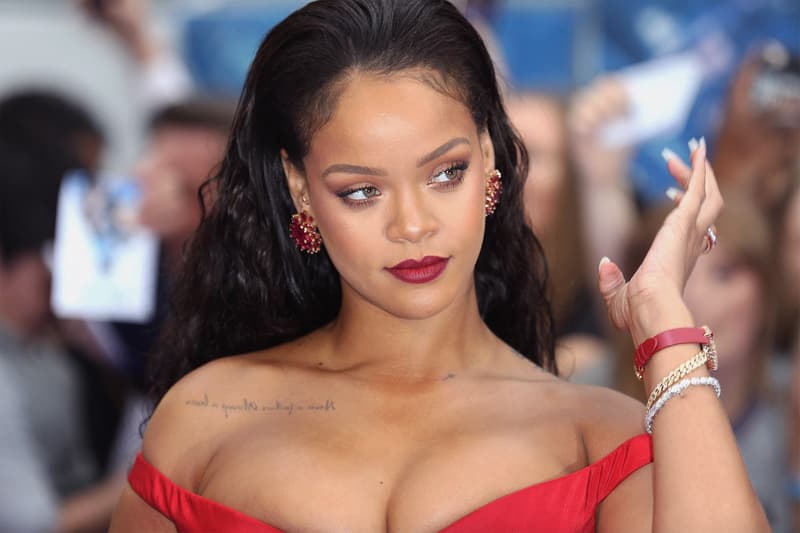 Film & TV
Peter Berg's Rihanna Documentary Will Release on Amazon in 2021
The film has been in the works for four years.
Peter Berg's Rihanna Documentary Will Release on Amazon in 2021
The film has been in the works for four years.
Director Peter Berg updated eager fans on the status of his Rihanna documentary, originally announced in 2016. In an interview with Collider, Berg, known for his work on big-budget action films, revealed that the unfiltered look at Rih and her empire will release on Amazon sometime during the summer of 2021.
"The Rihanna doc is something I've been working on with her for almost four years now," Berg said of the project, the rights for which Amazon reportedly paid $25 million USD. "Amazon's gonna release it summer next year, sometime hopefully around the Fourth of July," he specified, adding that Rihanna's busy schedule, split between her work in music, fashion and beauty, is the reason the film took so long to complete. "She's a remarkable woman, who everyday seems to grow and branch out into new businesses and new endeavors at a rate that it's almost hard to keep up with," he explained. "So every time we think we're going to finish the movie and put it out, she does something like start a fashion line like Fenty, or her lingerie line, or her skincare line…She's such an entrepreneur that we're letting it grow, but we are gonna try and close it up in the spring and release it in the summer."
Stay tuned as new updates on Berg's Rihanna documentary emerge.
Share this article