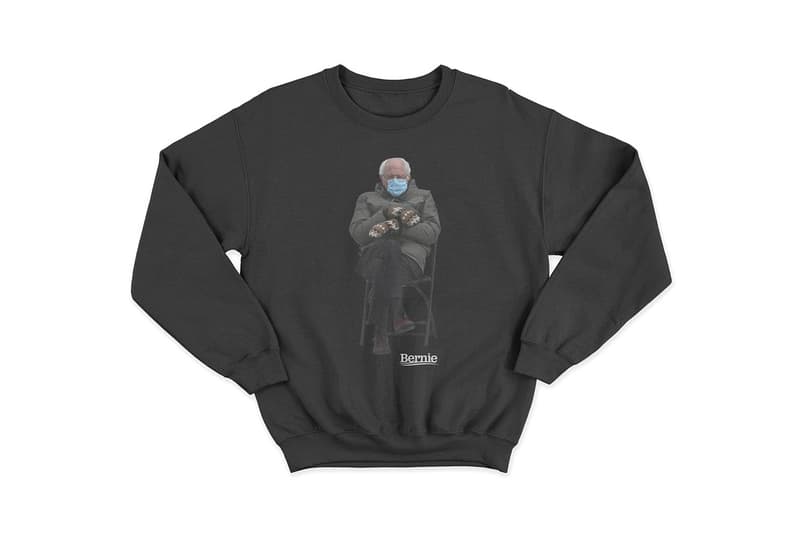 Culture
The Official Bernie Sanders Store Is Selling Chair Meme Sweaters
Meet the "Chairman Sanders Crewneck."
The Official Bernie Sanders Store Is Selling Chair Meme Sweaters
Meet the "Chairman Sanders Crewneck."
Bernie Sanders has (once again) become the star of a meme, thanks to his casual outfit and unimpressed posture at Joe Biden's inauguration earlier this week. Viewers around the world quickly photoshopped the Senator, who sat cross-legged on a folding chair with his mitten-clad hands crossed on his knees, into a variety of scenarios including album covers and stills from Glee.
Now, Sanders's official merchandise store is selling a sweatshirt starring the now iconic image of the politician. A black pullover — dubbed the "Chairman Sanders Crewneck — is now available for pre-order, though it may take several weeks to arrive due to "overwhelming demand." 100 percent of proceeds from the sweater will go to Meals on Wheels Vermont.
The Chairman Sanders Crewneck retails for $45 USD at the official Bernie Campaign Store website.
Image Credit

Brendan Smialowski/Afp Via Getty Images
Share this article