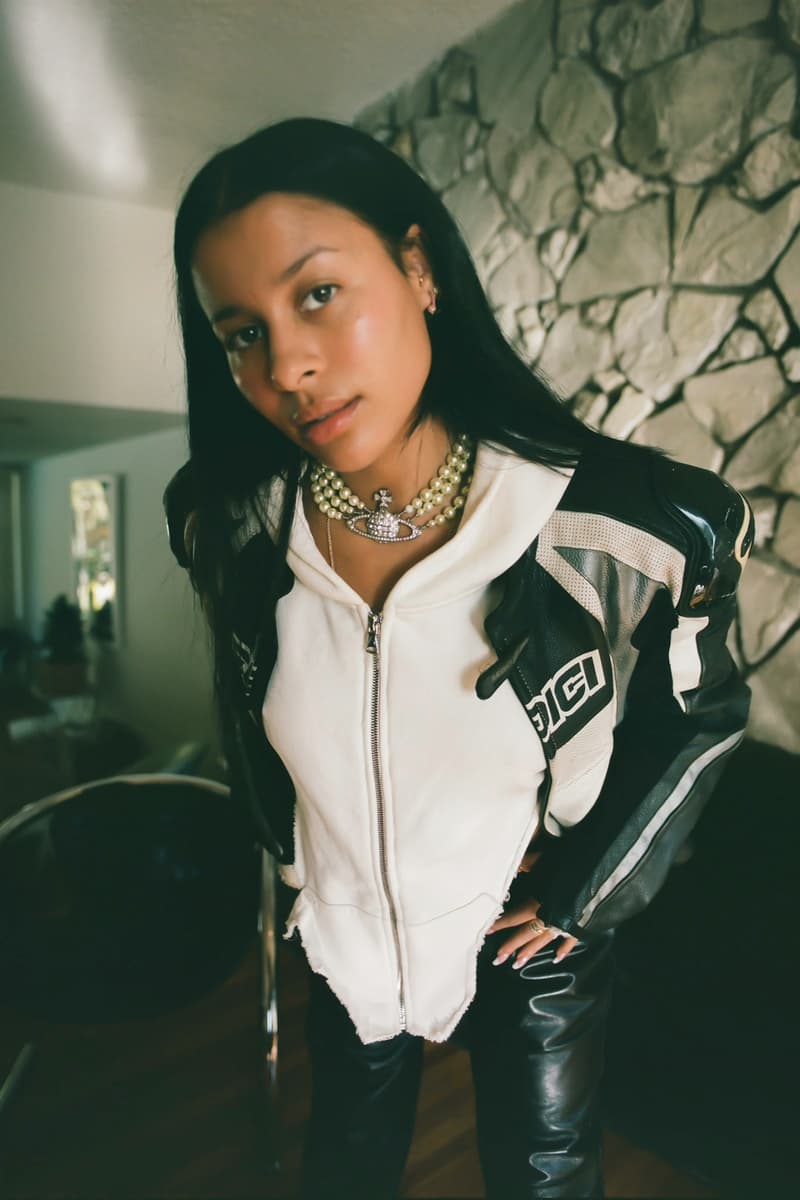 1 of 2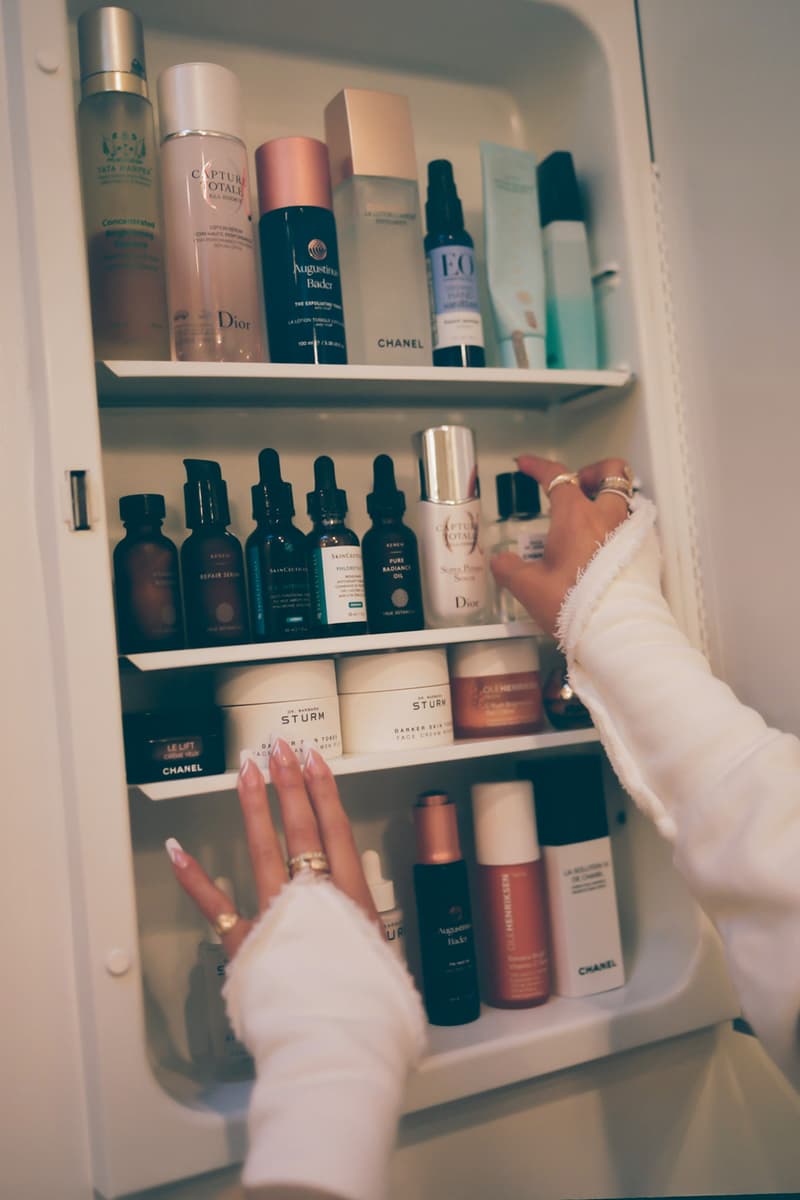 2 of 2
Beauty
Designer Sami Miro Shares Her Favorite Products for Youthful, Glowing Skin
The style maven gives us a tour of her beauty cabinet.
Designer Sami Miro Shares Her Favorite Products for Youthful, Glowing Skin
The style maven gives us a tour of her beauty cabinet.
Sami Miro may be known for her daring sense of style, but when it comes to beauty, the Los Angeles-based designer believes that sometimes less is more. With maintaining healthy skin being at the top of her priority list, the founder of Sami Miro Vintage — the fashion label whose stylish, up-cycled garments are donned by trendsetters from Bella Hadid to Dua Lipa to Devon Lee Carlson — is a huge fan of nourishing skincare products that give her a youthful glow. And while she seldom wears makeup, the style maven is more particular about the products that she puts on her face than you'd think, choosing eco-friendly options like La Bouche Rouge's refillable lipsticks over their less sustainable counterparts.
Giving us a look inside her bathroom cabinet, Miro talks to HYPEBAE about her skincare essentials and why conscious beauty is the new luxury. Read our conversation below.
Sami Miro's Beauty Essentials
Augustinus Bader The Exfoliating Toner: This is the first product I put on my face. It's fresh, wakes my skin up and has great anti-aging components.
Ole Henriksen Banana Bright Vitamin C Serum: I love this serum because the fresh citrus smell mixed with the ingredients really brighten my skin. The price point is also great.
Dior Capture Totale Super Potent Serum: This serum is actually super potent and smooths any lines. It's great for anti-aging.
La Bouche Rouge "Le Rouge Chloë" Lipstick: The blue beauty brand is not just good for you but also for the planet. I wear the "Le Rouge Chloë" lipstick, effortlessly chic.
True Botanicals Vitamin C Booster: This product is different because it's a "power." I mix it with True Botanicals' Repair Nightly Treatment and together it brightens my skin with a zing.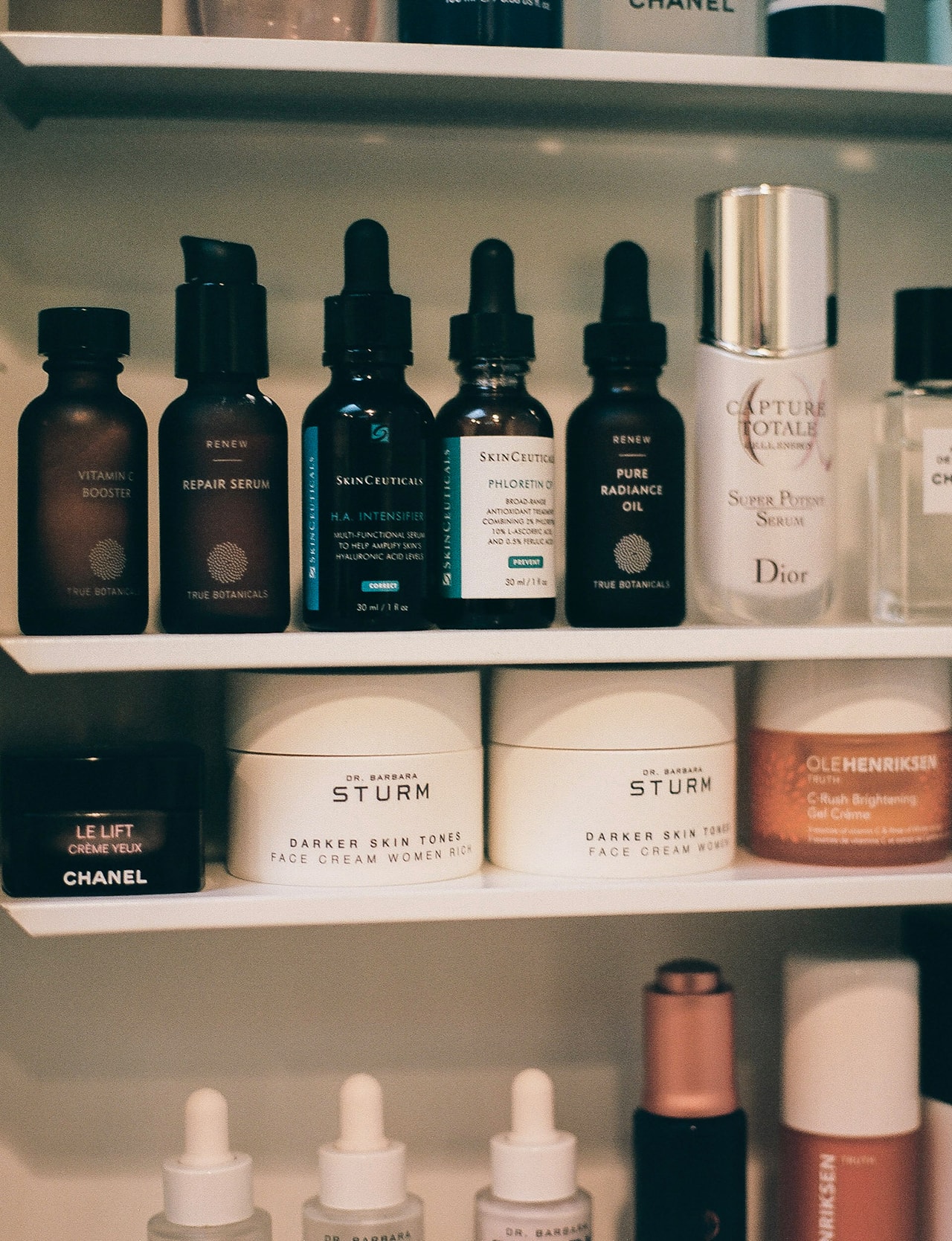 Dr. Barbara Sturm Darker Skin Tones Face Cream Rich: I swear by this. It's the most moisturizing lotion, and because it's made for darker skin tones, it actually has more of the effective nutrients and components that give me that youthful glow.
Chanel Huile de Jasmin: Nothing feels better than ending my skin routine with this jasmine facial oil. I go from the lightest to the heaviest products, and oil just gives my skin that final moisturizing kiss.
Tatcha The Indigo Cream: I have eczema and this product is amazing. It's natural and puts my eczema at ease.
EO Body Oil French Lavender: Looking down at our phones all the time can cause neck wrinkles. I like to put this on my neck before bed so that the wrinkles dissipate.
EO French Lavender Organic Hand Sanitizer Gel: I'm addicted to everything EO. I have one of these bottles in ever purse and my car, and I refill them with the larger bottles that they've just started selling.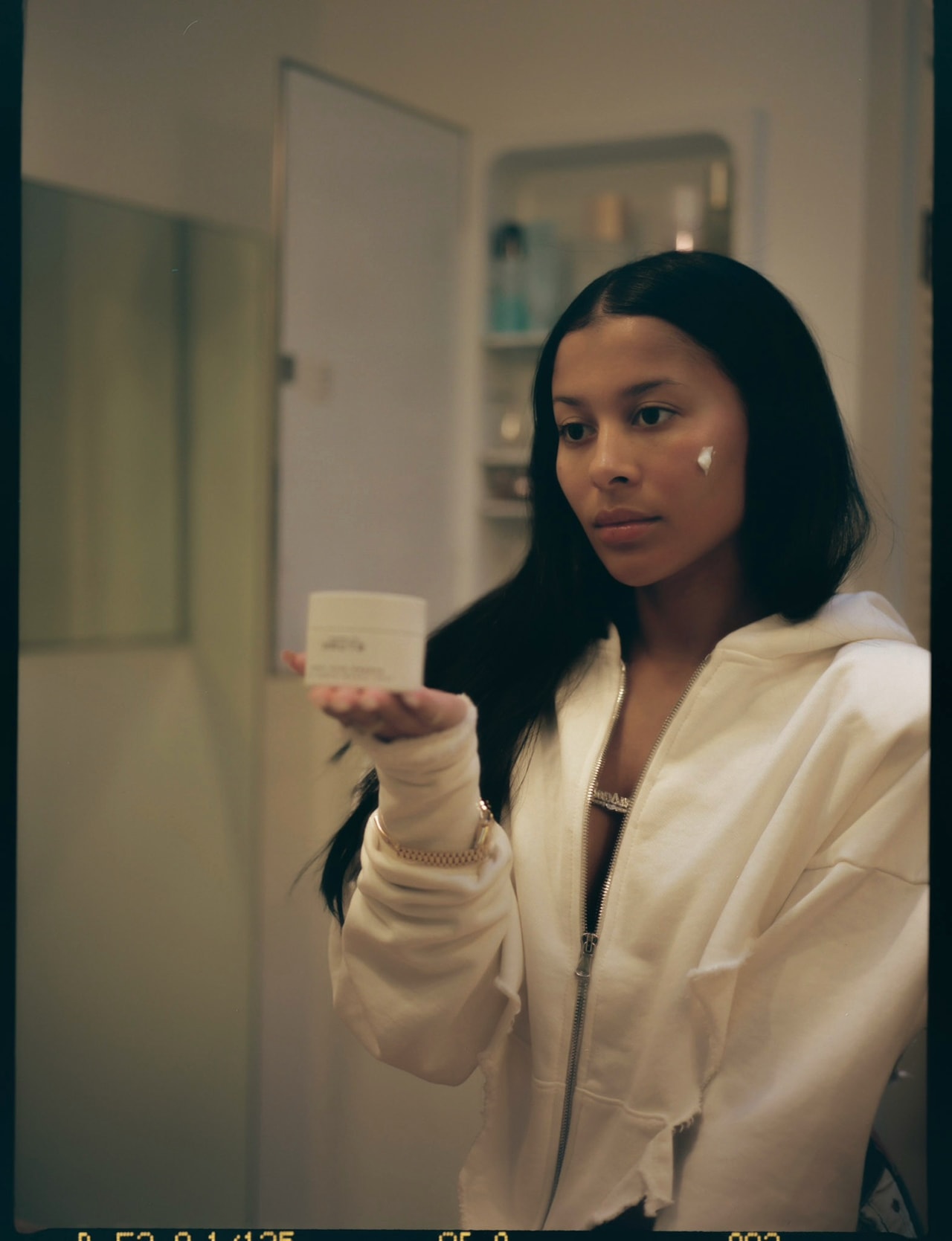 What is your earliest beauty-related memory?
I was raised by my dad so I didn't get to do many girly things growing up. My truest beauty-related memory is actually really funny. When I was super young, around age three, my dad would shave his beard every morning and my brother and I would watch. We thought he had such a funny way of shaving by puffing out his cheeks like a blowfish, and we wanted to emulate him so badly so he bought us a pretend play kids shaving kit. In the bath, we would apply the shaving cream, use the toy razor, puff out our cheeks like our dad and laugh endlessly.
How do you see the relationship between fashion and beauty?
Both fashion and beauty can be outlets of self-expression. From minimal to exaggerated, both are a unique visual representation of someone's personality.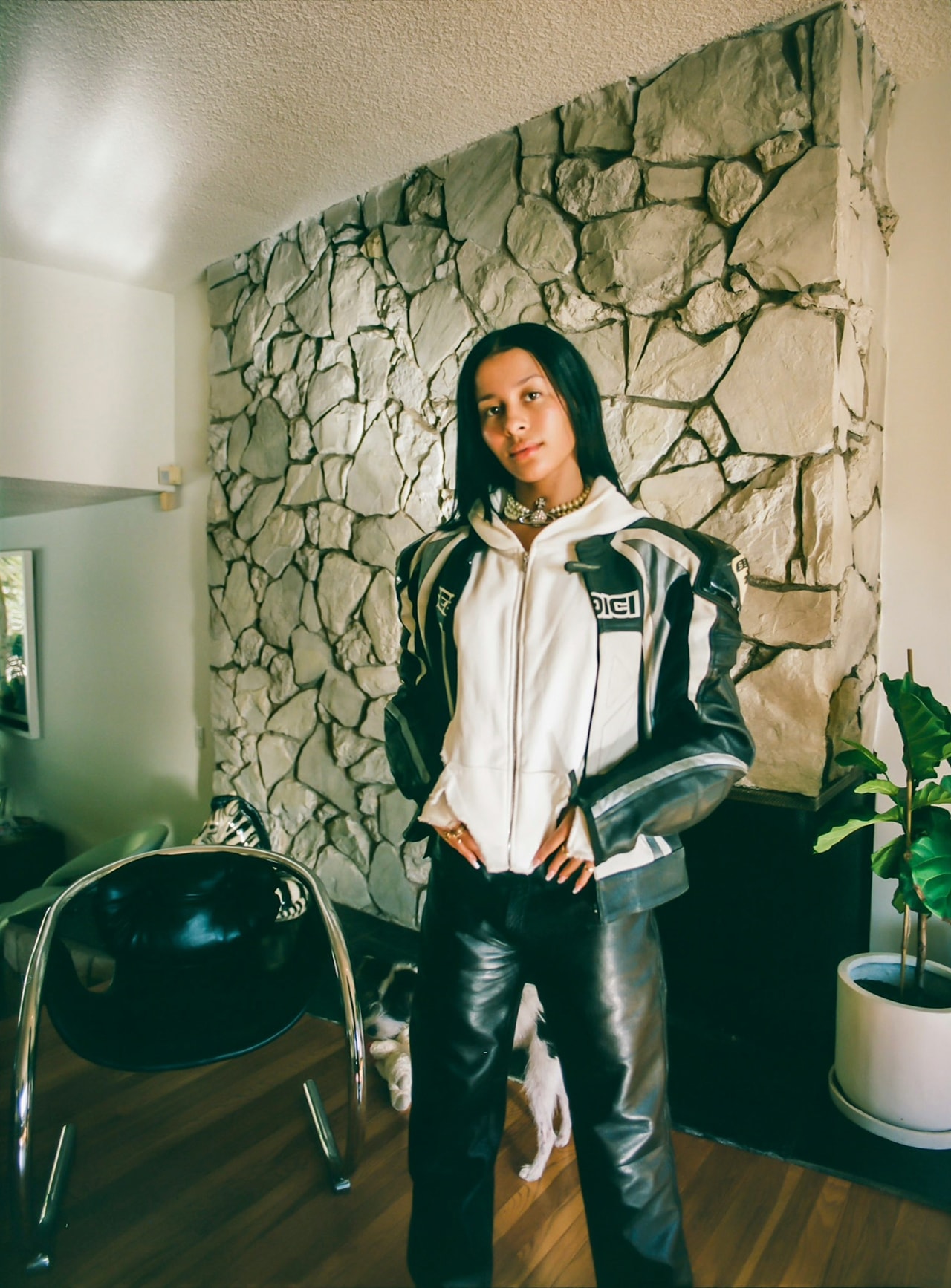 Your namesake brand Sami Miro Vintage places a firm emphasis on upcycling. How did you develop an appreciation for the beauty in old things and used garments?
It all started when I was a freshman in high school around age 13 — I started high school early. [Buying] vintage gave me the confidence to think and dress differently — the uniqueness the wear and tear gave each garment [meant that] I was the only person in the world with those exact pieces. From high school to college, to grad school to my job in tech, I was always that weird-dressing vintage girl.
What do you think the future of sustainable fashion might look like?
Fast-fashion, planet-ruining brands aside, if you are a fashion brand today, you have most likely started implementing sustainable practices. Whether it be the supply chain or fabric creation, there are so many ways to make the proper steps to simply do better. There is no excuse, and I am so happy to have been one of the pioneers upon launching Sami Miro Vintage in 2016.
Vintage and upcycled clothing aside, when it comes to your makeup and skincare routine, do you also prefer using products from sustainable beauty brands?
This is a department that I have been educating myself on recently, because it's equally as important as fashion. The blue beauty brand La Bouche Rouge Paris does such an incredible job going above and beyond for the environment by making sure their packaging is sustainable and using zero plastic, only glass and recycled paper. It's the new bougie and luxe. I also love EO Products — when it comes to body care, it's all I use for soaps, lotions and sanitizers.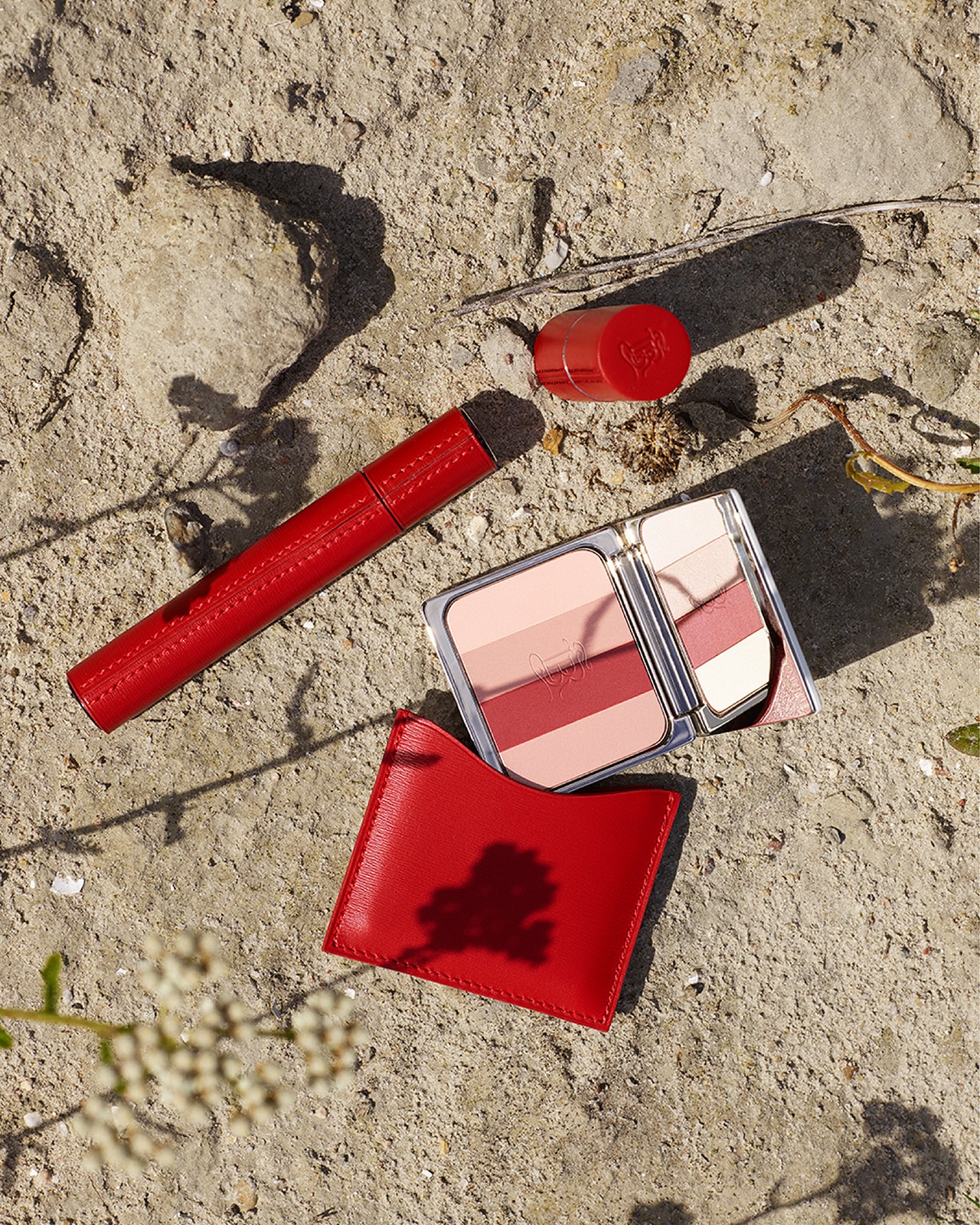 How has your perception of beauty changed over the course of your life?
I can be girly at times, but sometimes I'm like a clueless dude. My best friend in collage taught me some makeup basics, like how to use mascara to make my lashes look like Twiggy, and that a little bit of blush goes a long way. The most shocking reveal is that I didn't start using skincare products until three years ago, and now it's my number one priority. I care way more about skincare than makeup. 95 percent of the time I wear zero makeup. In this shoot, I wore no makeup but only skincare, besides my (MALIN+GOETZ) lip balm and my La Bouche Rouge Paris red lipstick "Le Rouge Chloë."
What's your best beauty hack?
Applying lip gloss to the eyelids (with or without eyeshadow) makes any photoshoot look more editorial and edgy.
Do you have any advice for aspiring designers looking to establish their own brand?
Do something that you love and want to spend all your time working on. Make something that separates you from the tens of thousands of brands out there. Be smart about how you spend your money, but know that making mistakes is part of the process.
Share this article