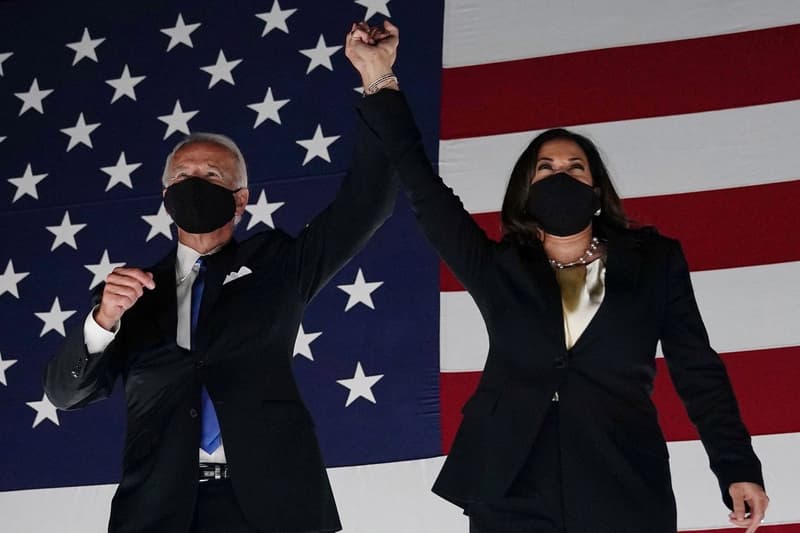 Culture
How To Watch the Inauguration of Joe Biden and Kamala Harris
Here's where you can tune in to today's historic celebrations.
How To Watch the Inauguration of Joe Biden and Kamala Harris
Here's where you can tune in to today's historic celebrations.
This morning, Donald Trump said his final goodbye to the White House, marking the end of his tumultuous term and the dawn of Joe Biden's administration. Media coverage of Biden's inauguration will begin at around 10 a.m. EST. Taking place at the West Front of the Capitol, Kamala Harris will be sworn in as vice president by Justice Sonia Sotomayor. Shortly before noon EST, Biden will take the oath of office, administered by Chief Justice John Roberts. Biden will then make his first presidential address to the nation, accompanied by a performance of the national anthem by Lady Gaga and Jennifer Lopez.
Biden, Harris and their spouses will then carry out the Pass in Review, a tradition honoring the peaceful transfer of power, at the East Front of the Capitol. Following the Pass in Review, the group will visit the Arlington National Cemetery to lay a wreath at the Tomb of the Unknown Soldier, a ceremony that will be attended by the Obamas, the Bushes and the Clintons.
Virtual events will replace the customary presidential parade and inaugural ball. At 3:15 p.m. EST, actor Tony Goldwyn will host a virtual procession dubbed Parade Across America. At 8:30 p.m. EST, Tom Hanks will host Celebrating America, a star-studded celebration to close out the day.
Viewers can watch today's historic happenings on a variety of news networks and websites. Major television networks including ABC, CBS, CNN, PBS, NBC and MSNBC will air the inauguration as well as Parade Across America and Celebrating America. For those who don't have TV access, the White House website will livestream the inauguration. You can also catch livestreams of today's events at The New York Times website, as well as the Biden Inaugural Committee website and YouTube.
Share this article