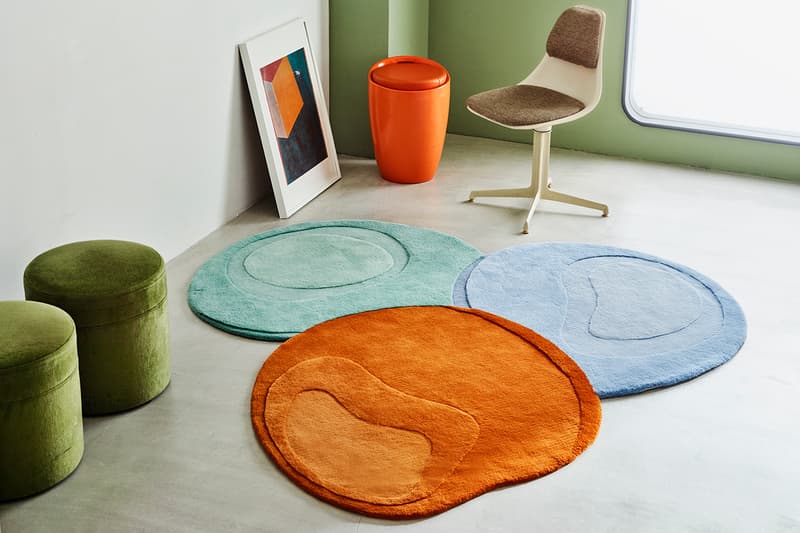 Home
10 Living Room Rugs That Will Add Personality to Your Home
Find the perfect shape and style for your space.
10 Living Room Rugs That Will Add Personality to Your Home
Find the perfect shape and style for your space.
If your living room feels like it's missing something, an interesting statement rug may just be what it needs for a refreshed look. A great way to introduce cozy textures and a pop of color to any space, accent rugs are the perfect decor item for adding personality to a home. No matter if you prefer minimal designs or abstract-shaped rugs, with endless styles on the market, you'll be able to find one that complements your floor and takes your living room to another level.
For fun-colored rugs featuring whimsical motifs, look no further than Cold Picnic's collection. From rectangular to round options, the Brooklyn-based company's hand tufted rugs are crafted with 100 percent TEX wool, comprised of only the finest fibers of New Zealand wool to help minimize shedding. Equally mood-lifting are the unconventional rugs from STUDIO THE BLUE BOY, the Japanese concept store founded by art director Keisuke Shoda. Appealing to those who appreciate bold contemporary homeware, the brand's irregular-shaped Sculpted Liquid Rug and Wavy Gradient Rug serve as some serious design eye candy.
Read on for more unique living room rugs that are sure to elevate your couch and TV area.
For the indecisive decorator, this Cold Picnic rug offers a just-right balance of understated and playful aesthetics. A milky cream shade serves as its base color, while abstract shapes in oyster green, lavender, black and tomato add an artistic touch to the design.
If you're looking for an elongated rug for your space, consider LRNCE's Nador hand-dyed wool runner. Made in Morocco, this multi-colored style combines fibers of different heights to create a textured, patterned look.
Another colorful design from Cold Picnic, this round rug will fit neatly underneath your living room sofa and coffee table. The 5'x5' circle comes in a beautiful chartreuse, accented with navy and peach-toned geometric shapes.
Emulating the fascinating form of a syrup's transformation into hard candies, this rug from STUDIO THE BLUE BOY arrives in an unusual shape and a sweet color palette of pistachio green, ice blue and juicy orange.
For anyone looking to customize their own living room rug, Beni allows you to choose your preferred color combination as well as pattern for the piece. There's even an optional tassel detail that you can select when designing your natural wool rug.
From the Japanese brand's Zen Garden collection, this made-in-Kyoto rug will instantly liven up your WFH space with its rich textures and nature-inspired, deep matcha color.
Designed in Japan and made in Nepal with hand-dyed Himalayan wool, Jensin Okunishi Studio's Moon Pools rug features incredibly beautiful graphics of a moonlit sky and its reflection.
This patterend wool rug by Swedish interior brand Layered is ideal for minimalists looking to incorporate a touch of color into their space. The not-too-loud combination of pale pink, beige and vibrant red will add interest to any room, while still blending harmoniously into its surroundings.
Our second pick from Layered is the Opera Goers Wool Rug. Characterized by a joyful motif by Norwegian artist Constance Tenvik, this soft, handwoven carpet is almost like a painting for your living room floor.
From Copenhagen furniture label ferm LIVING, this oval-shaped rug is handcrafted from natural jute, a sustainable, biodegradable material. Coming in black, this versatile piece will work with just about any home.
Share this article