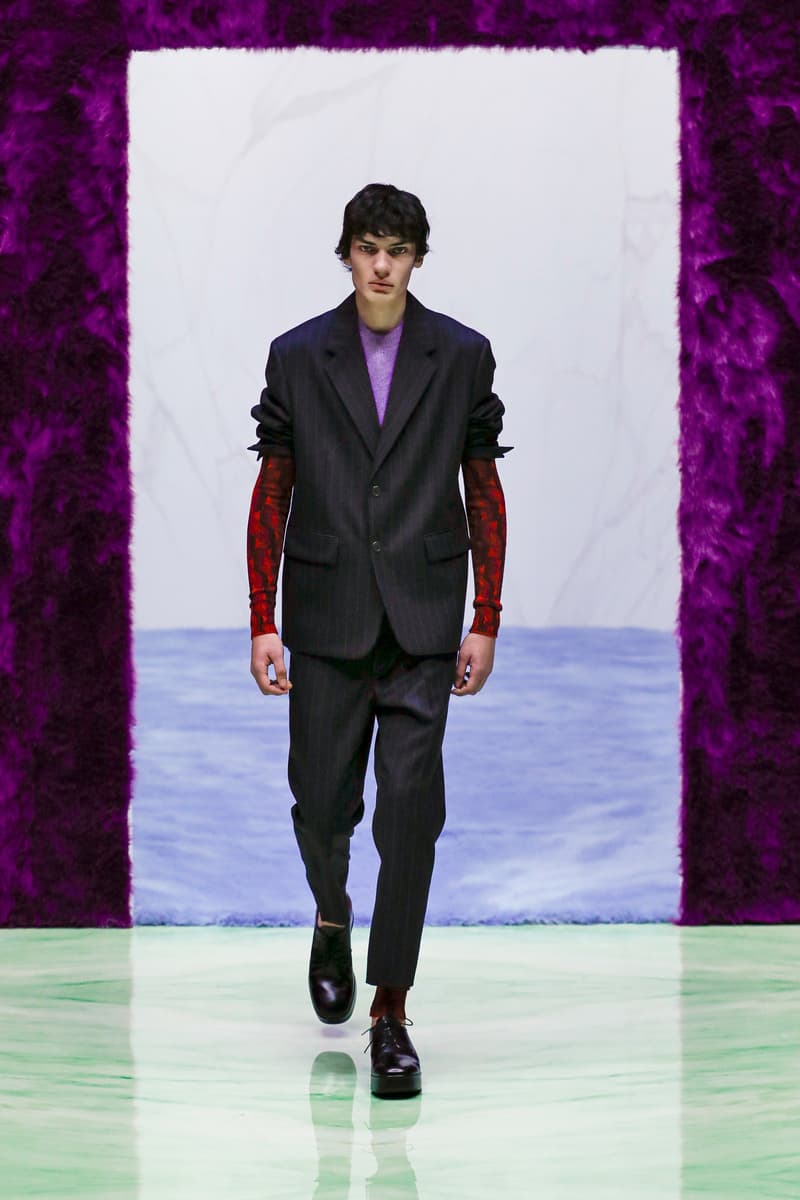 1 of 42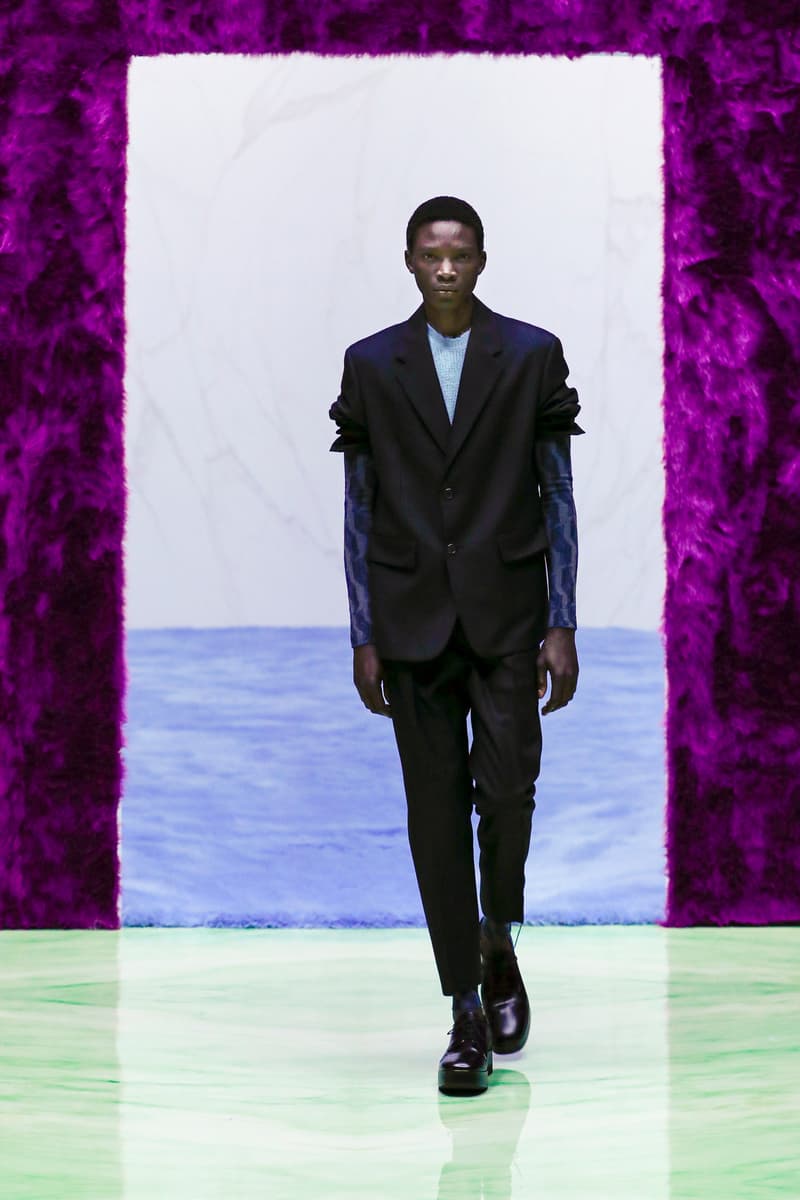 2 of 42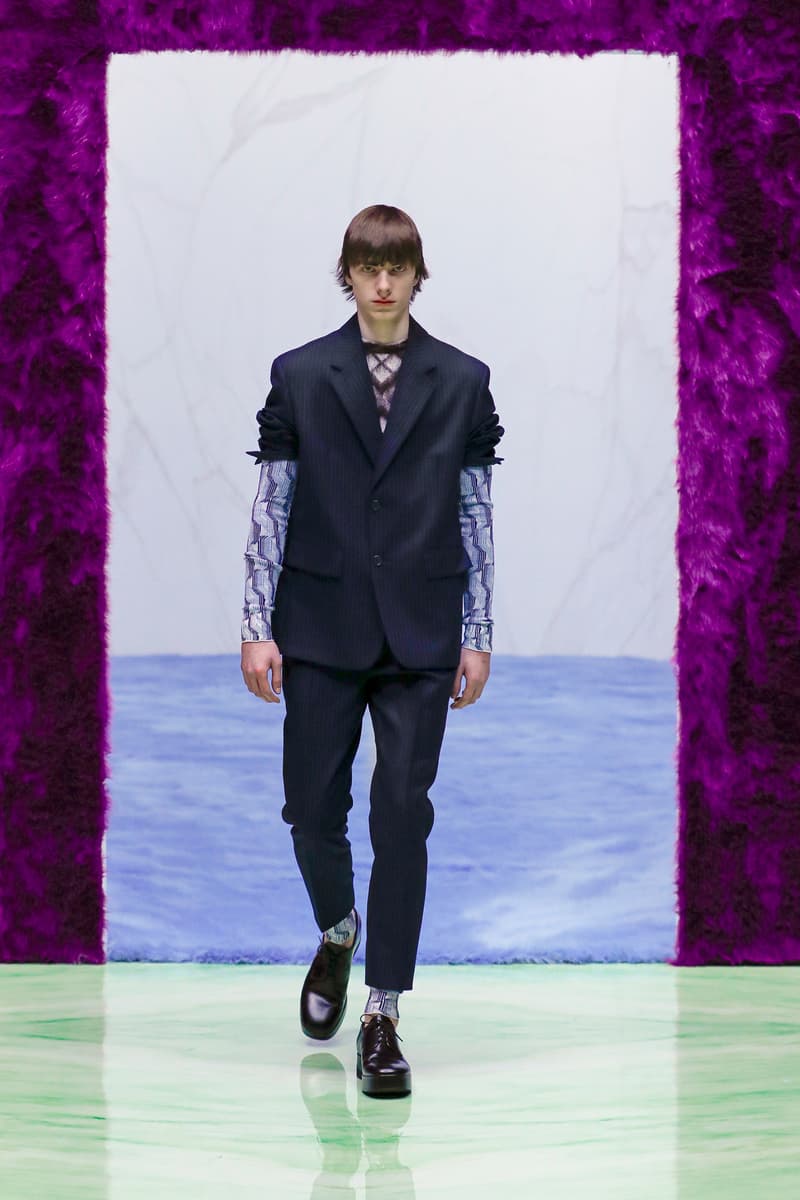 3 of 42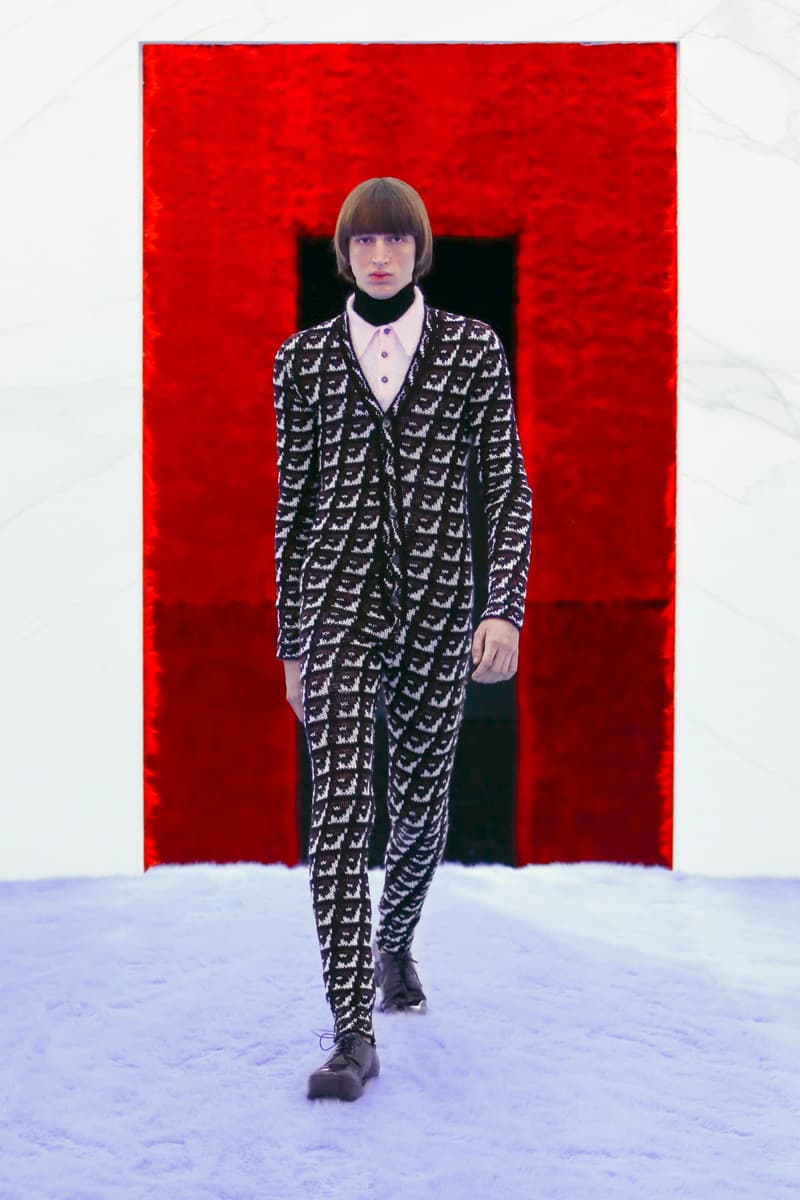 4 of 42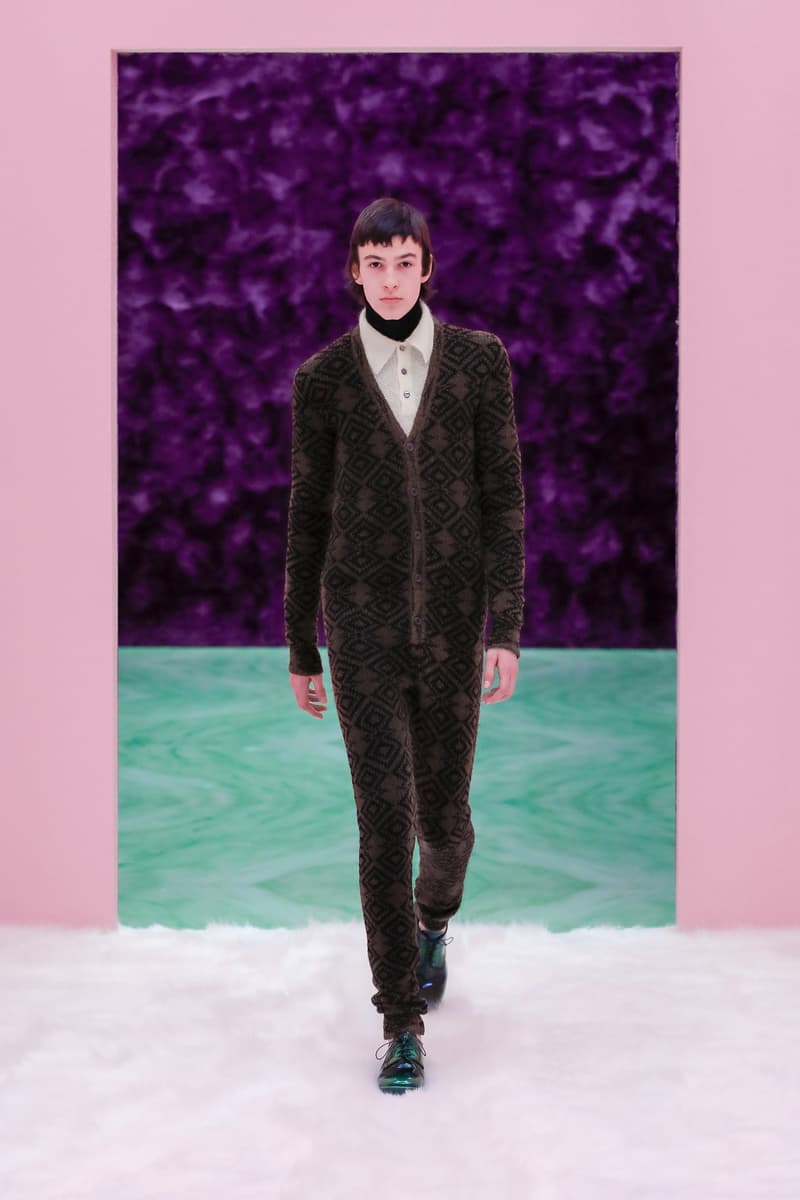 5 of 42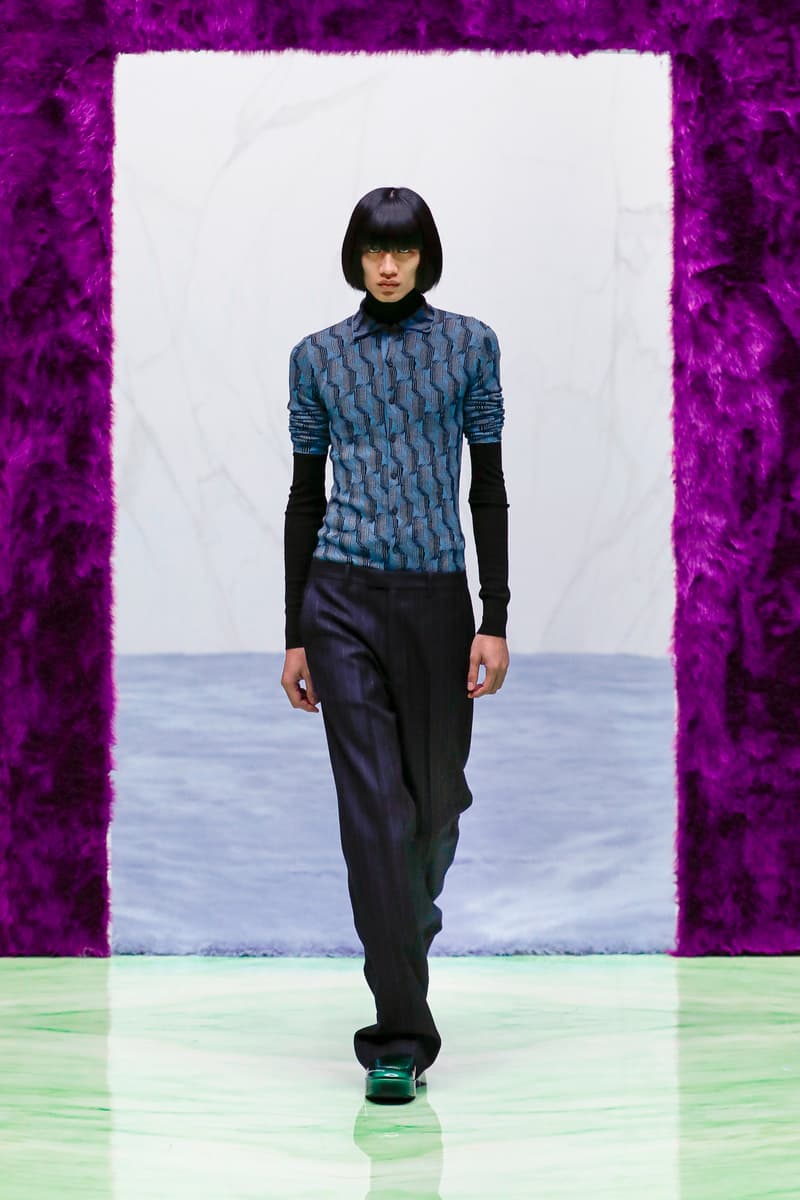 6 of 42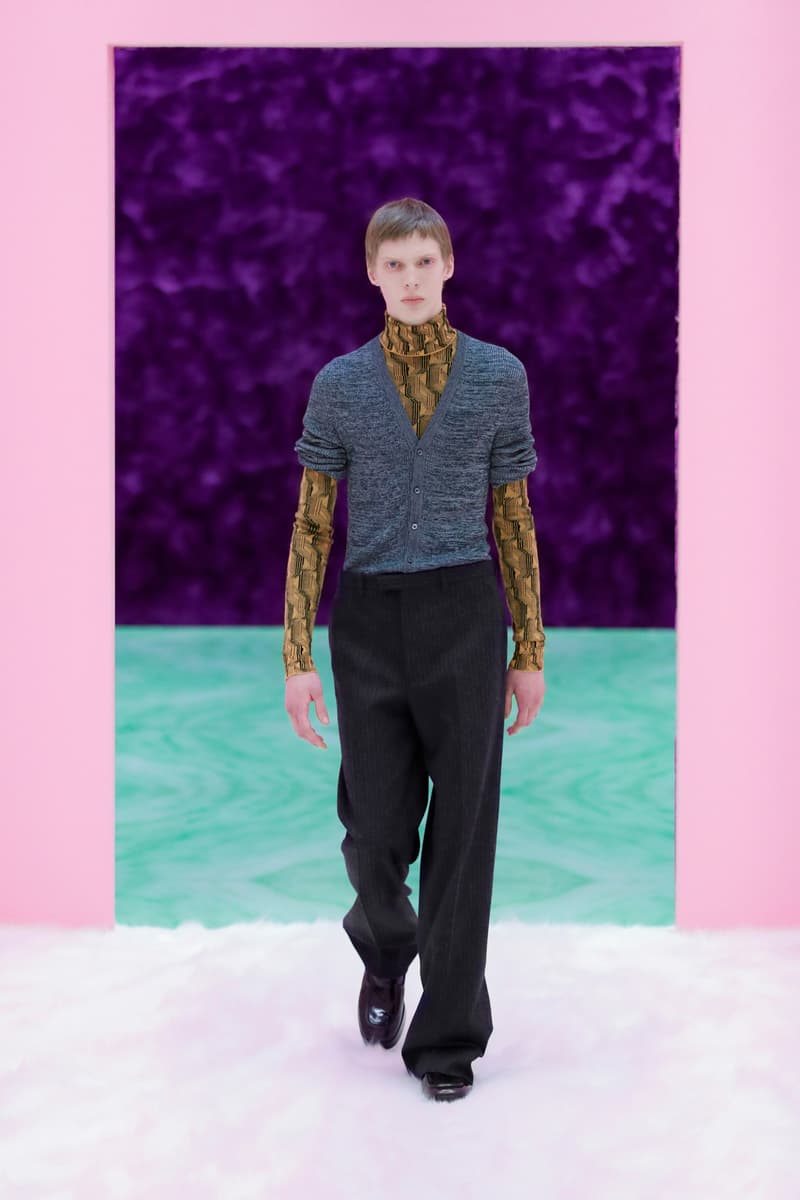 7 of 42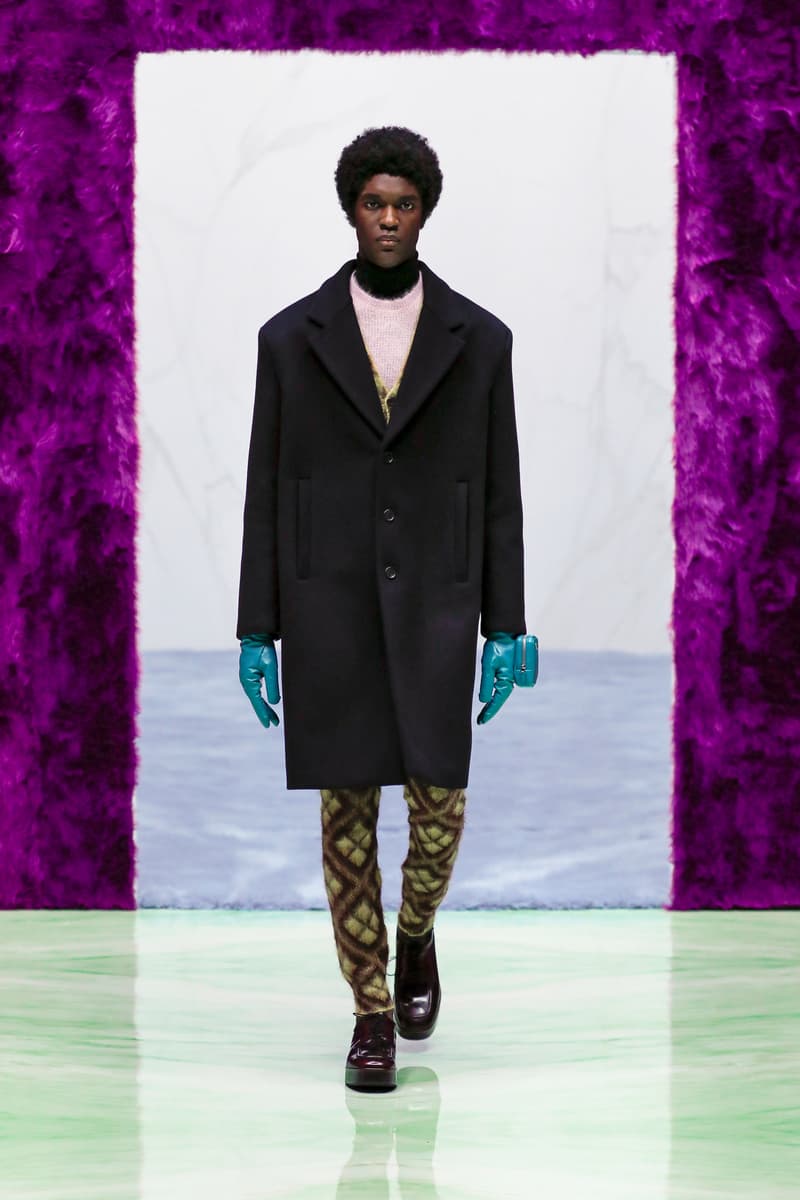 8 of 42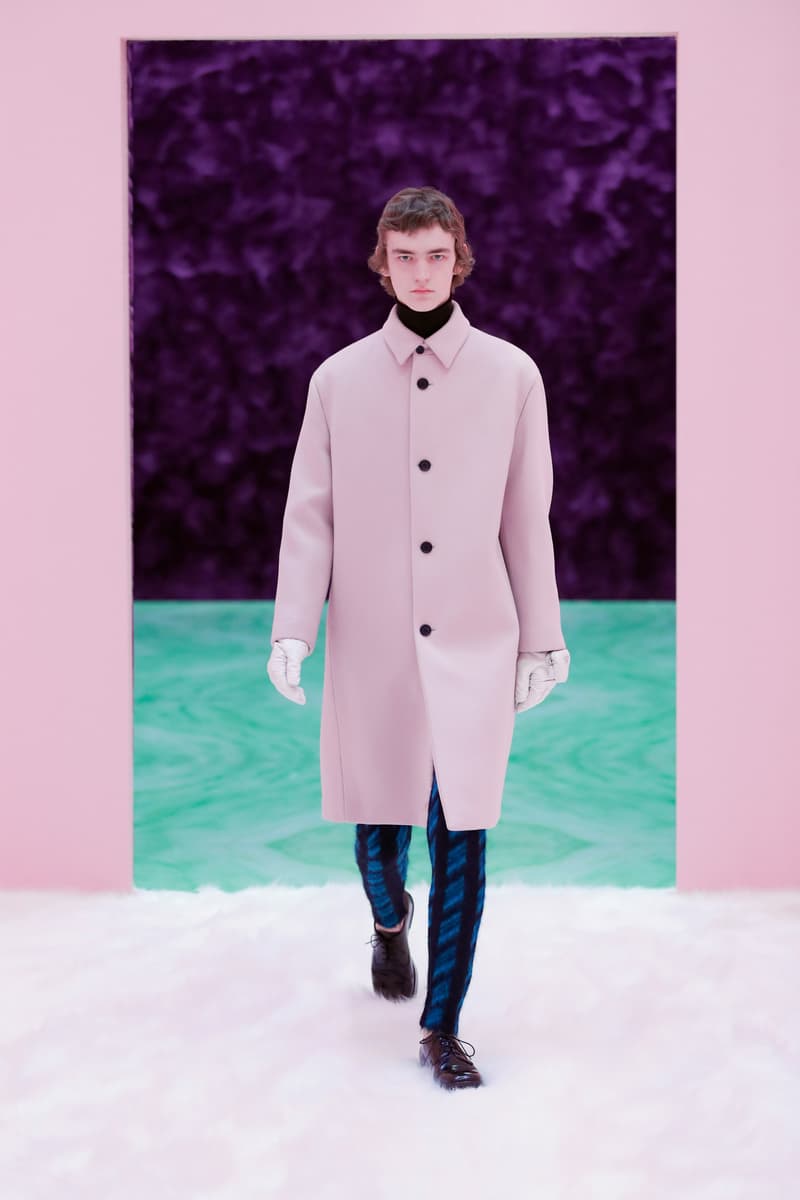 9 of 42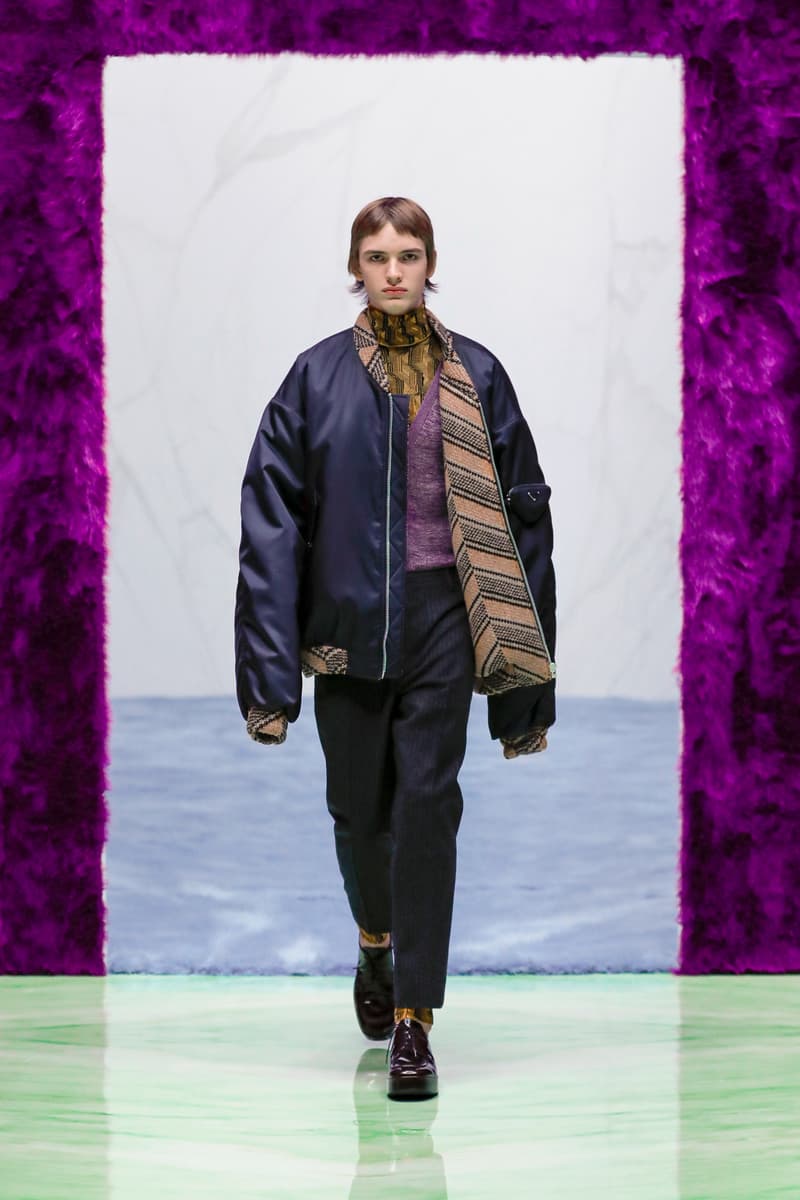 10 of 42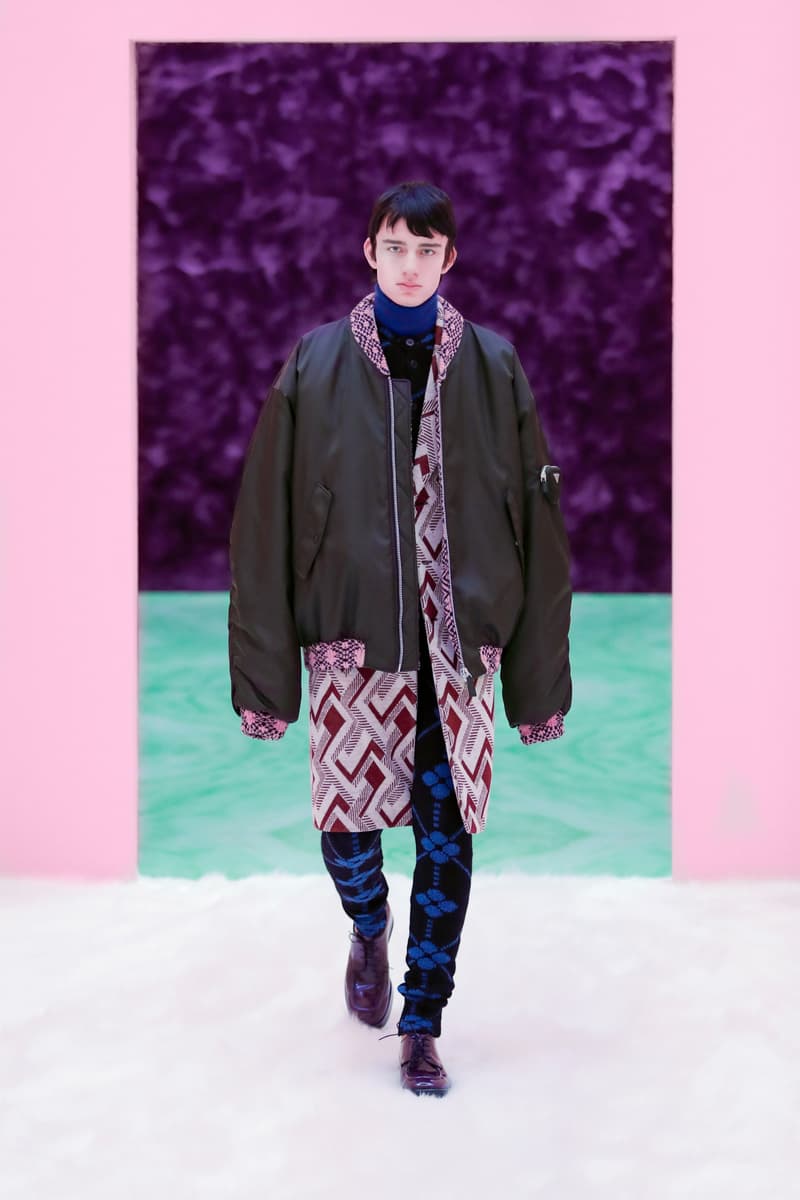 11 of 42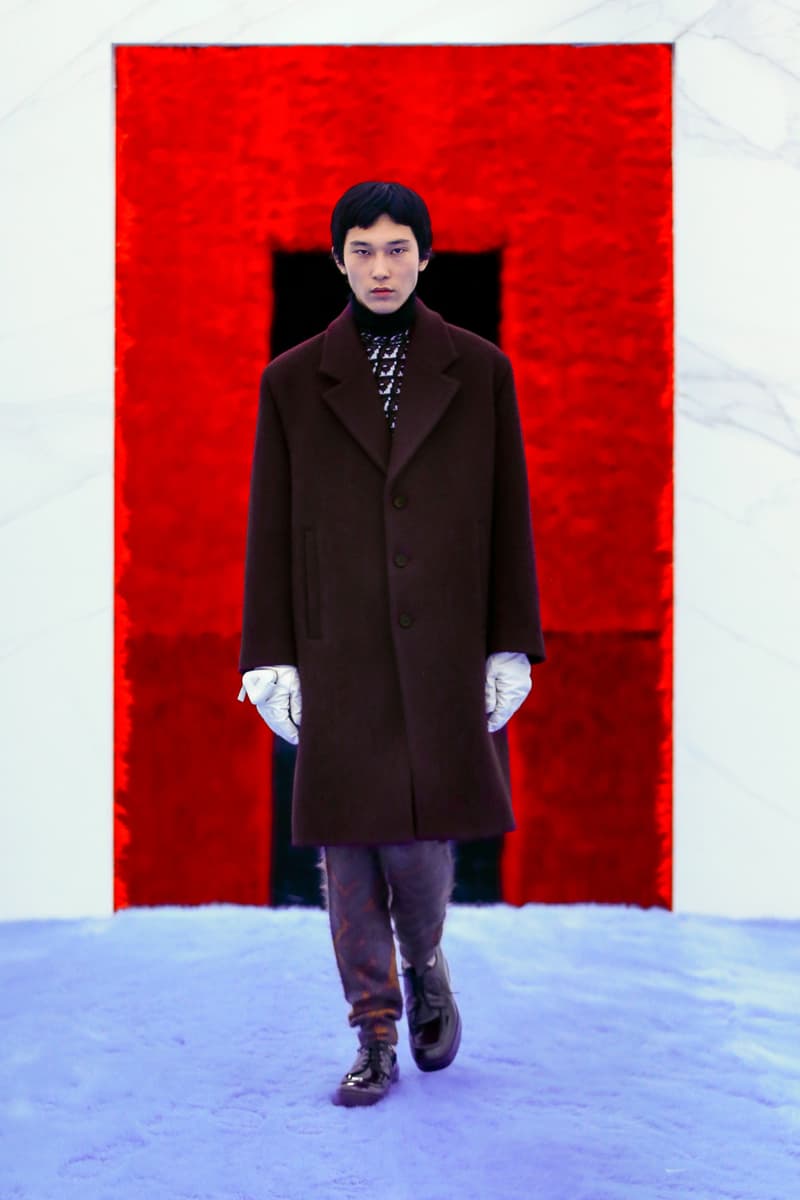 12 of 42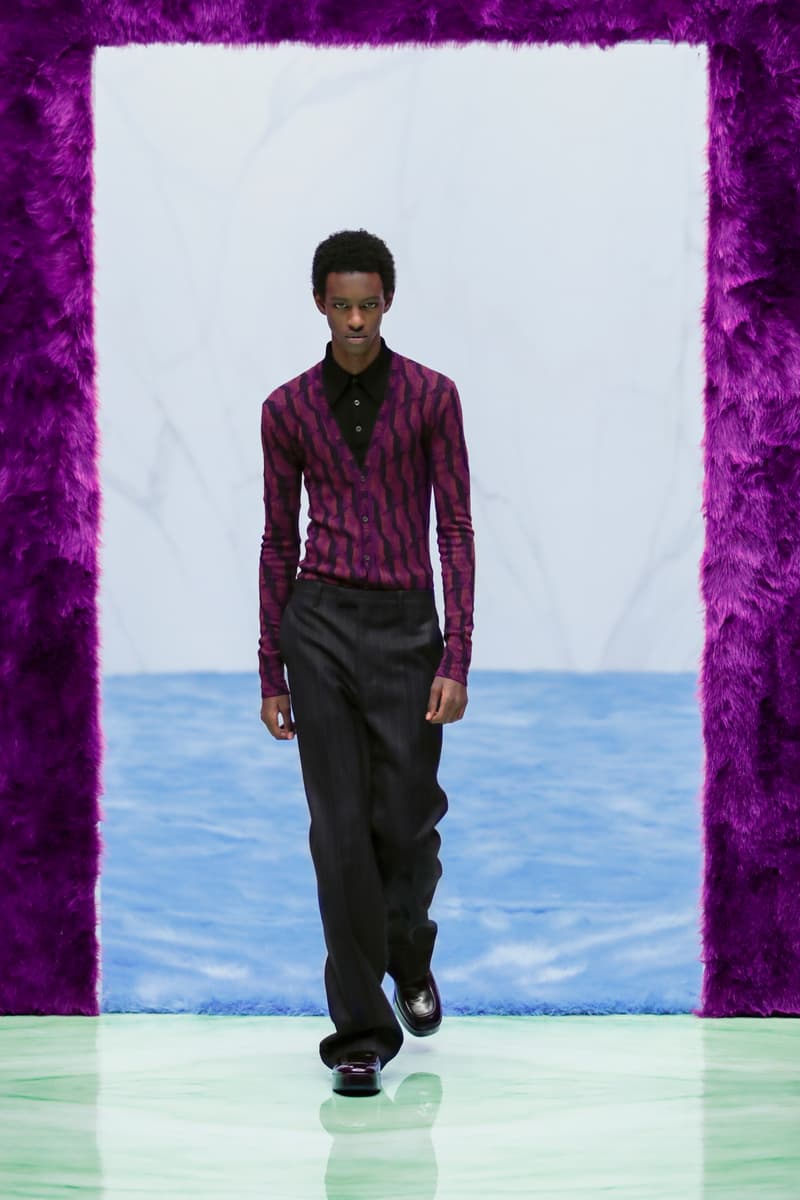 13 of 42
14 of 42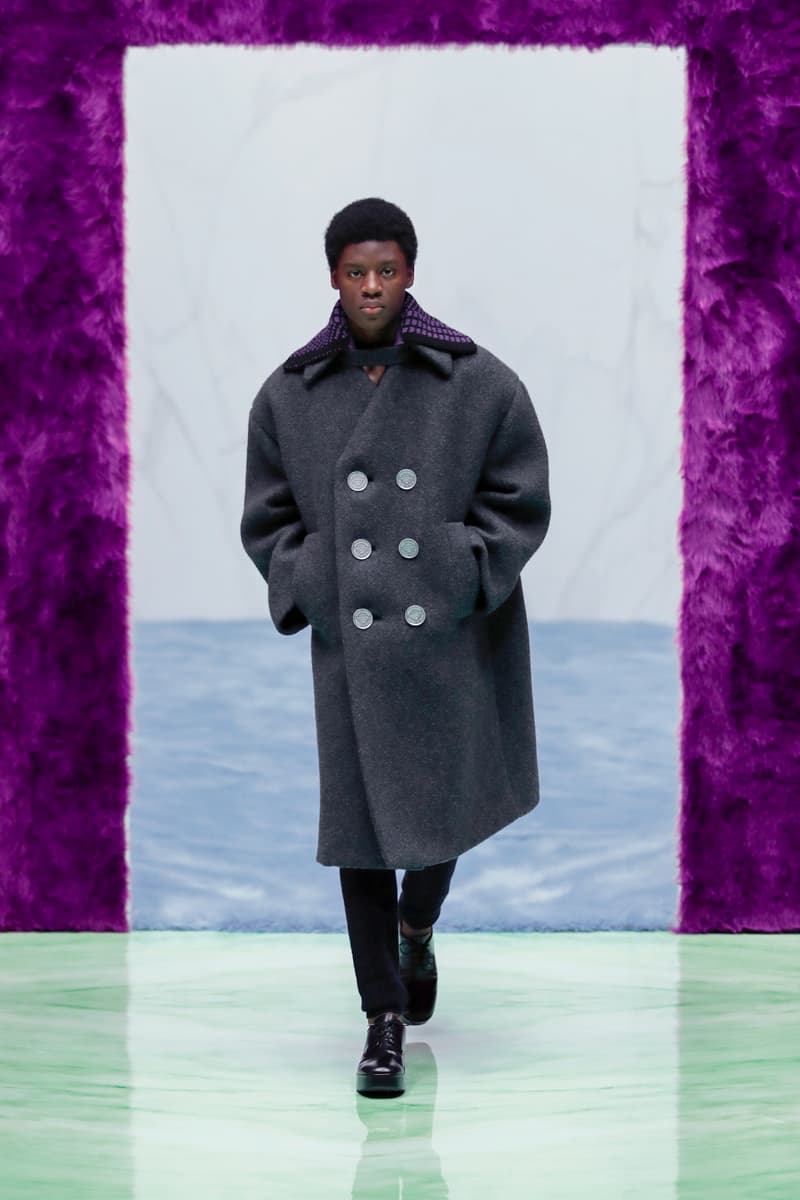 15 of 42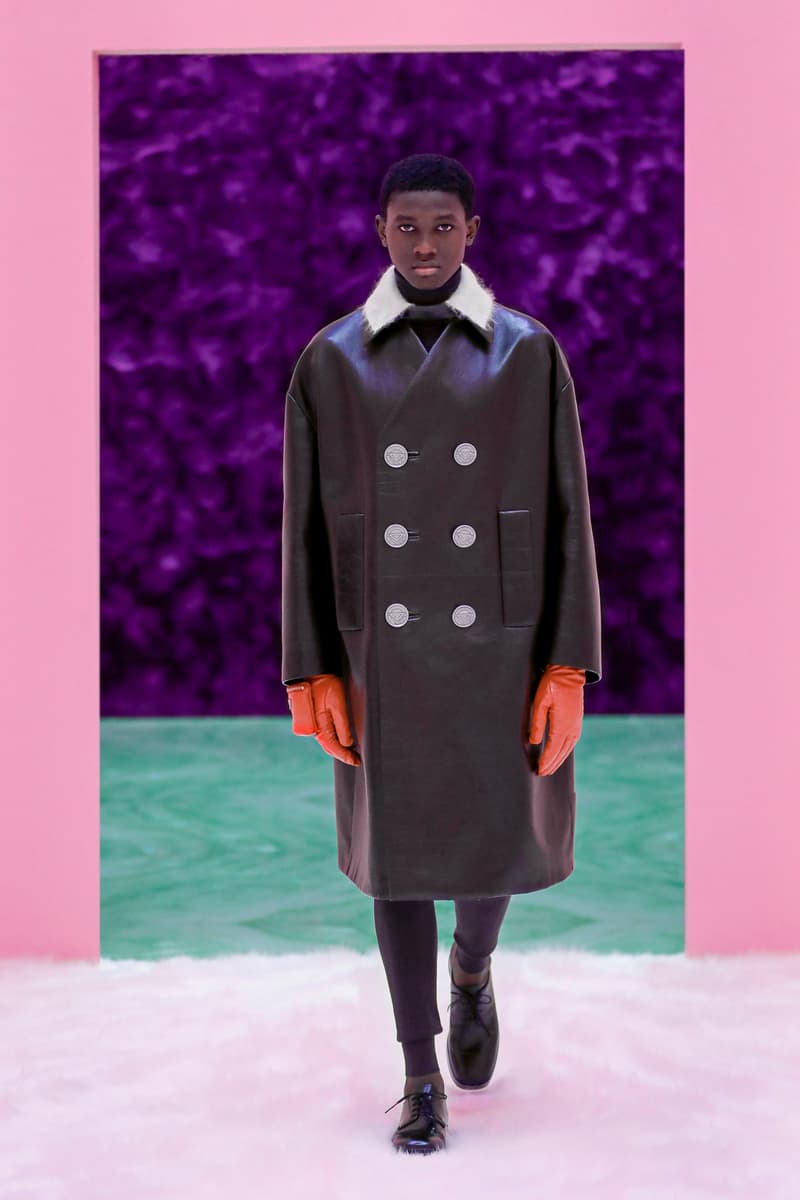 16 of 42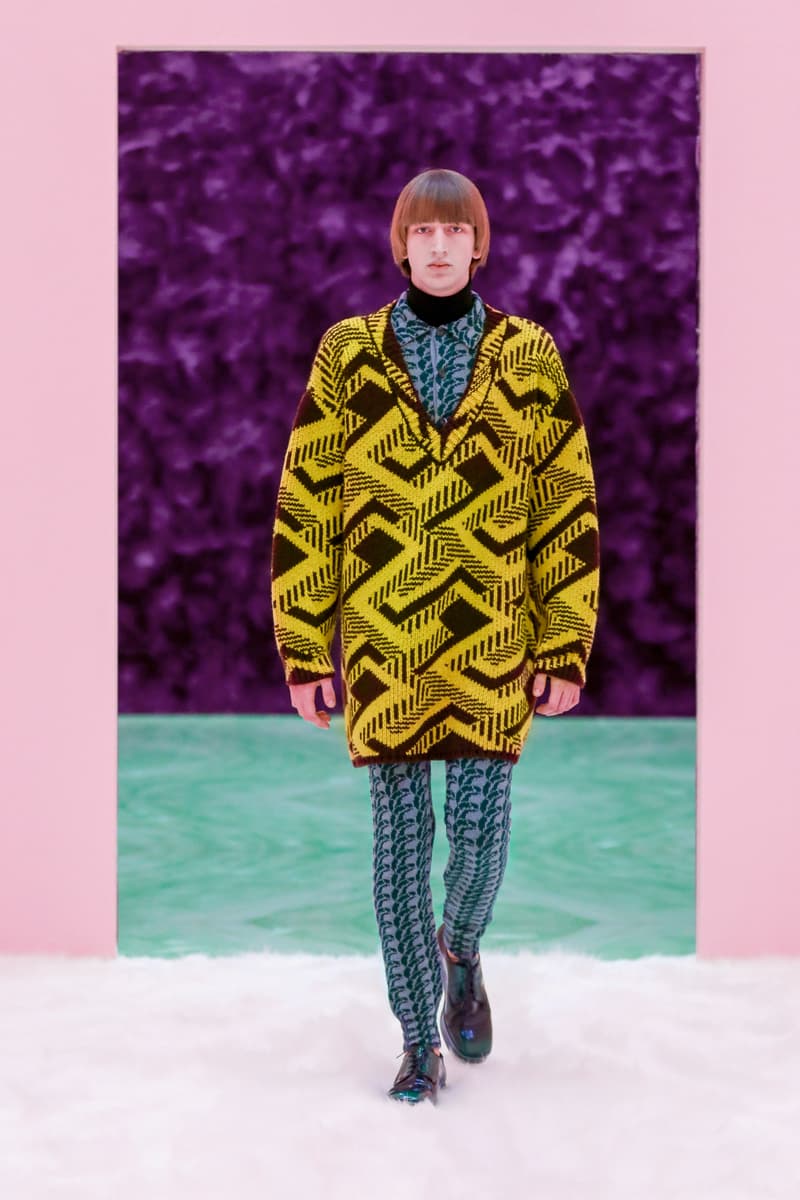 17 of 42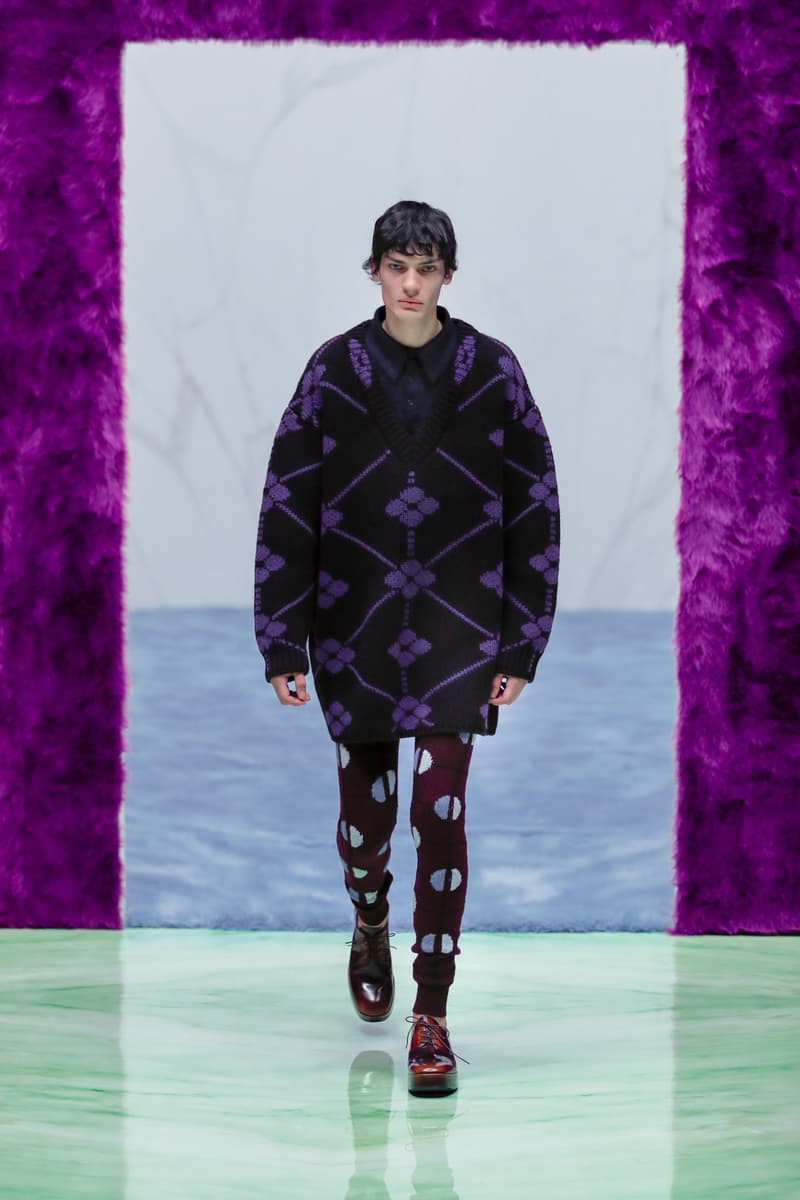 18 of 42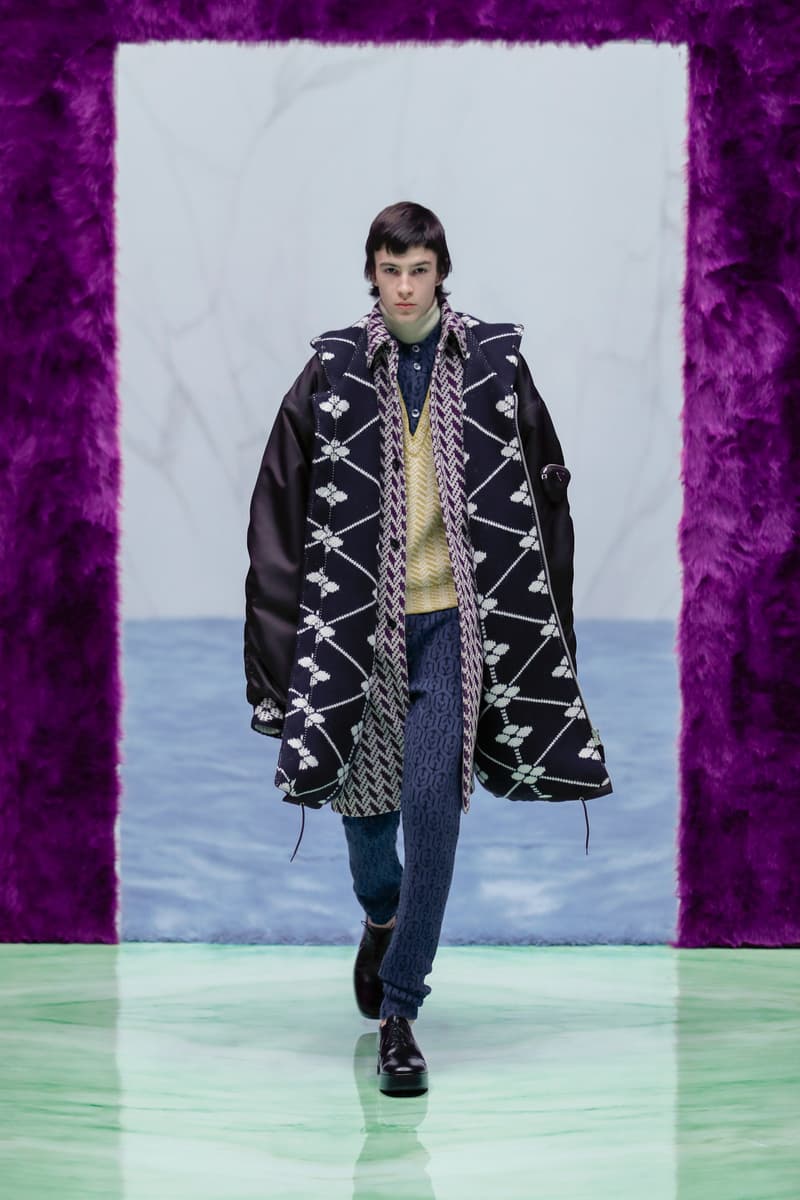 19 of 42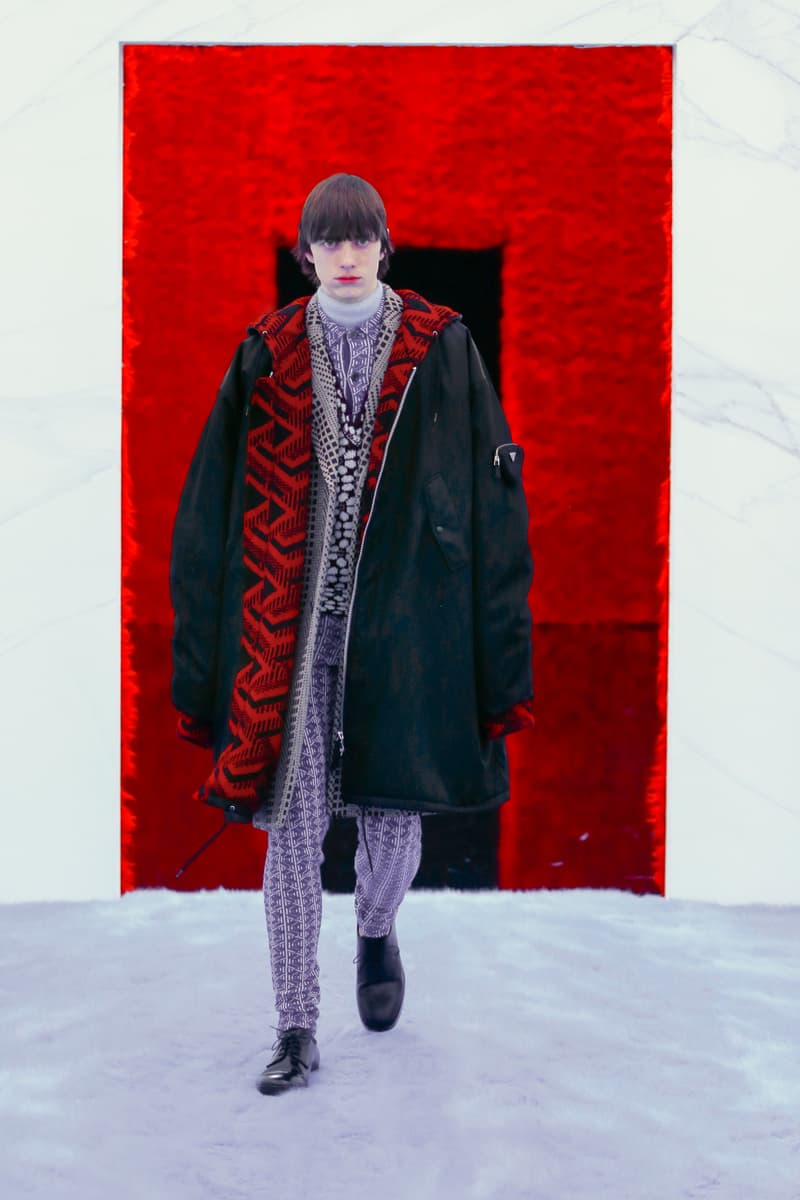 20 of 42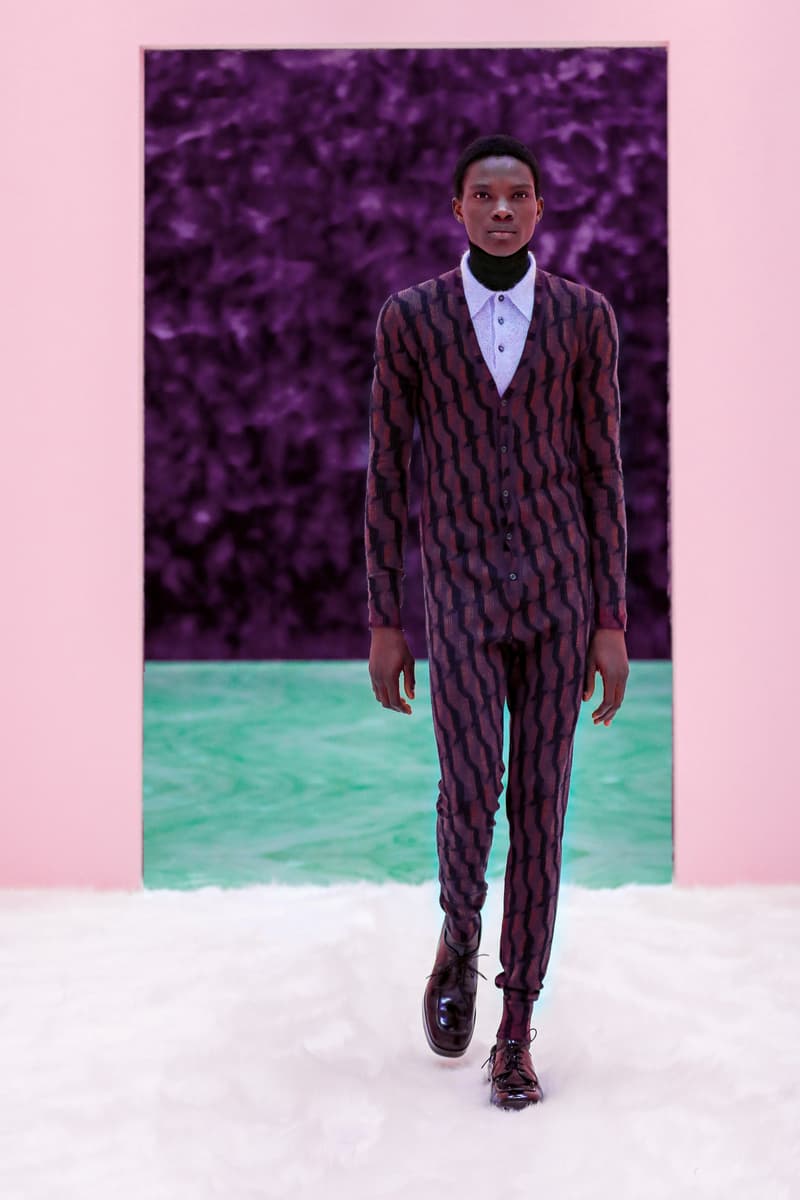 21 of 42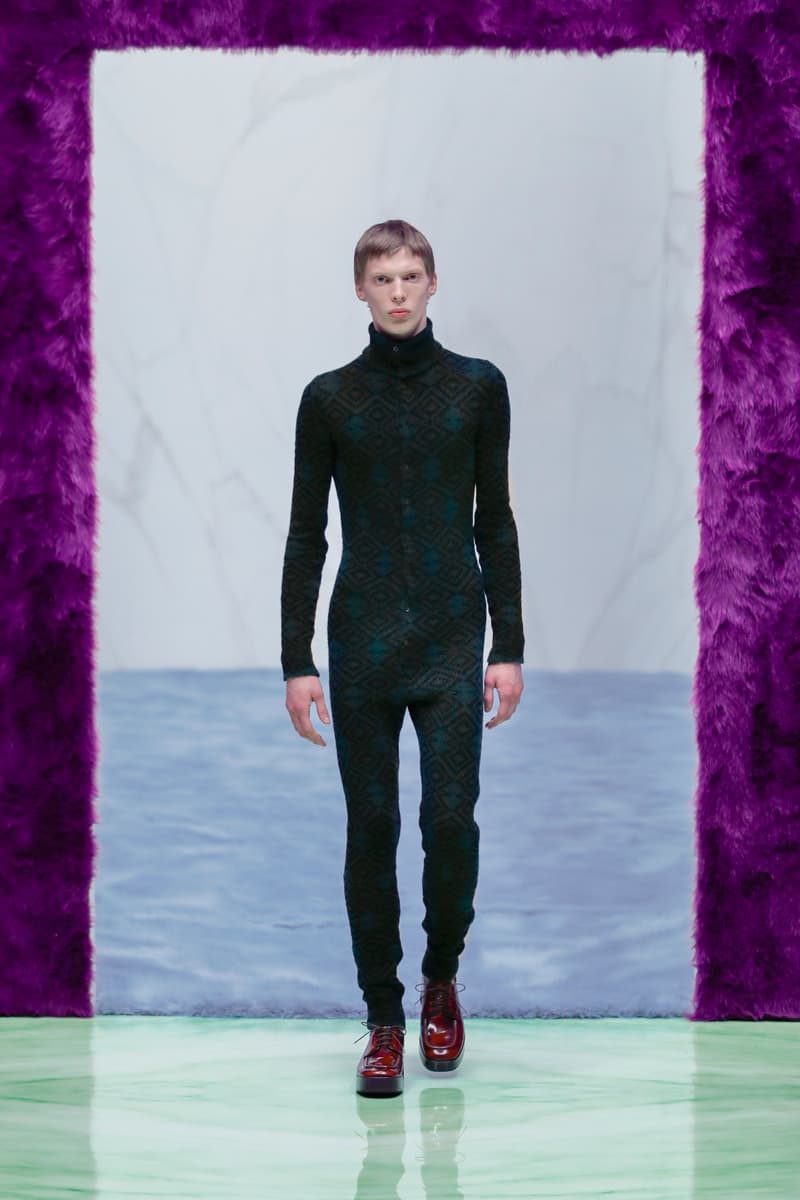 22 of 42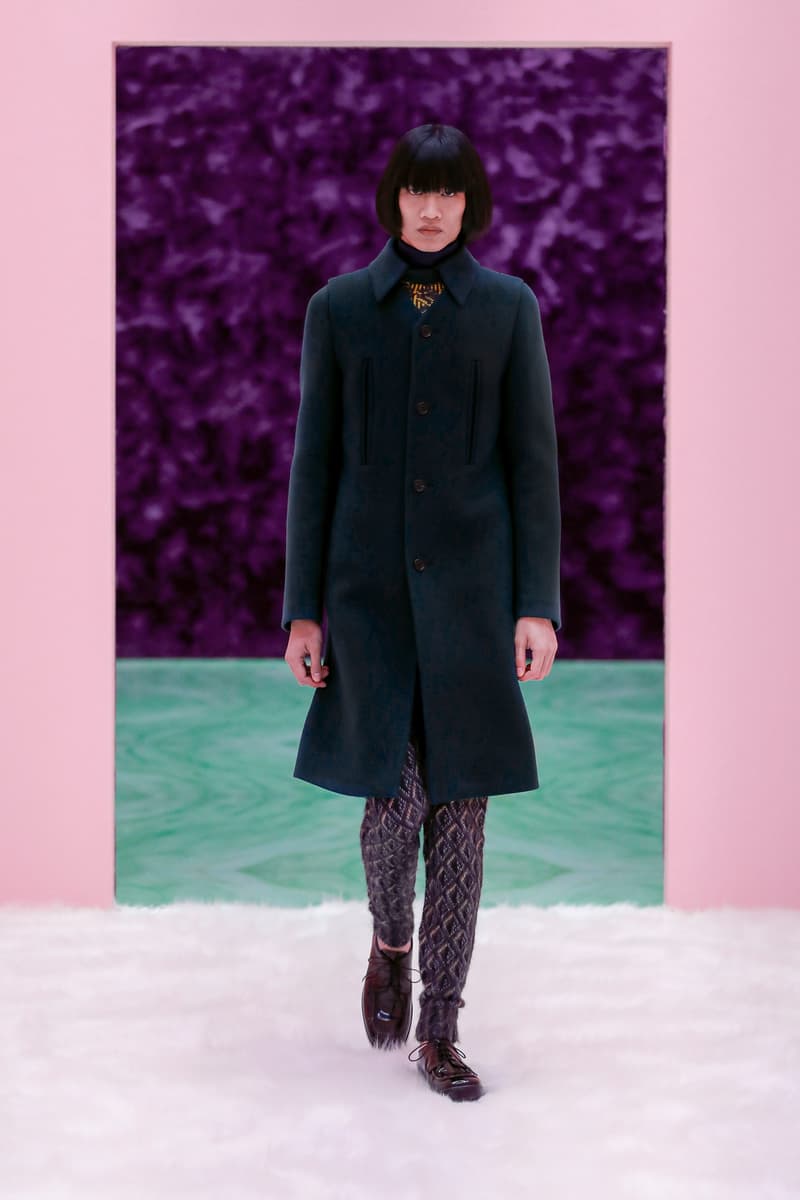 23 of 42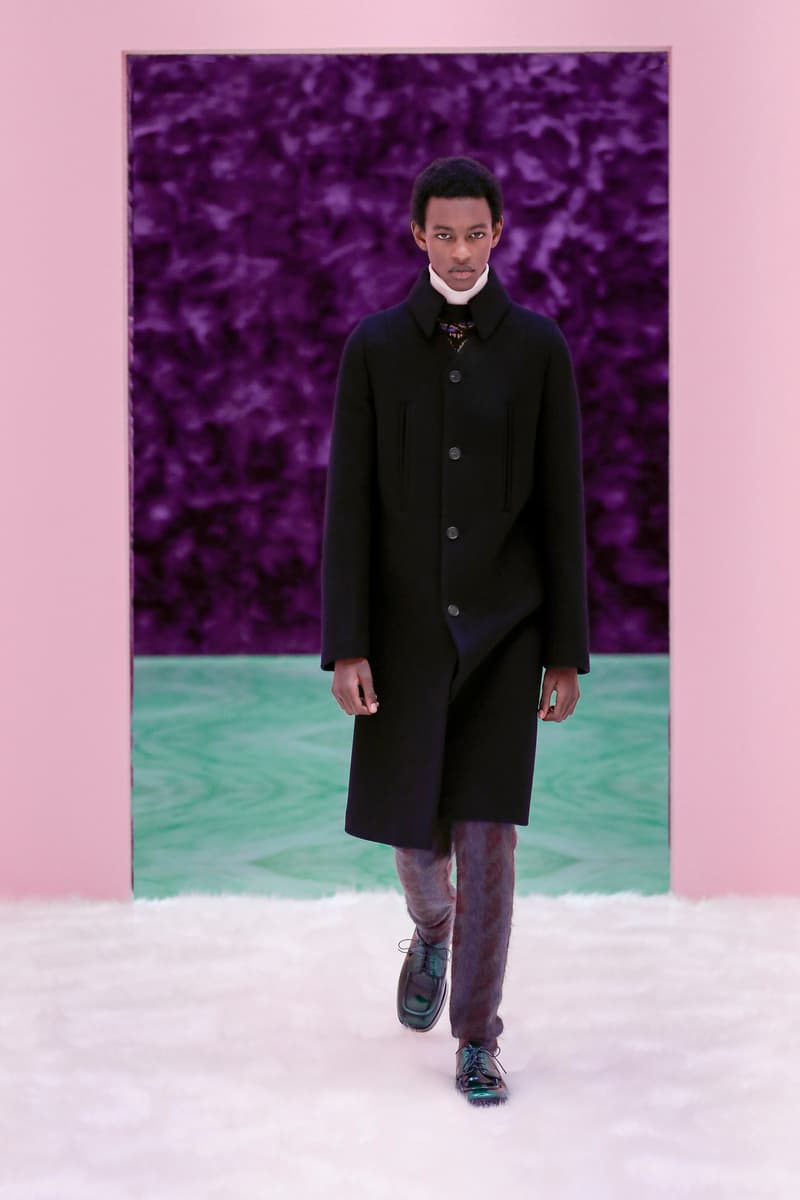 24 of 42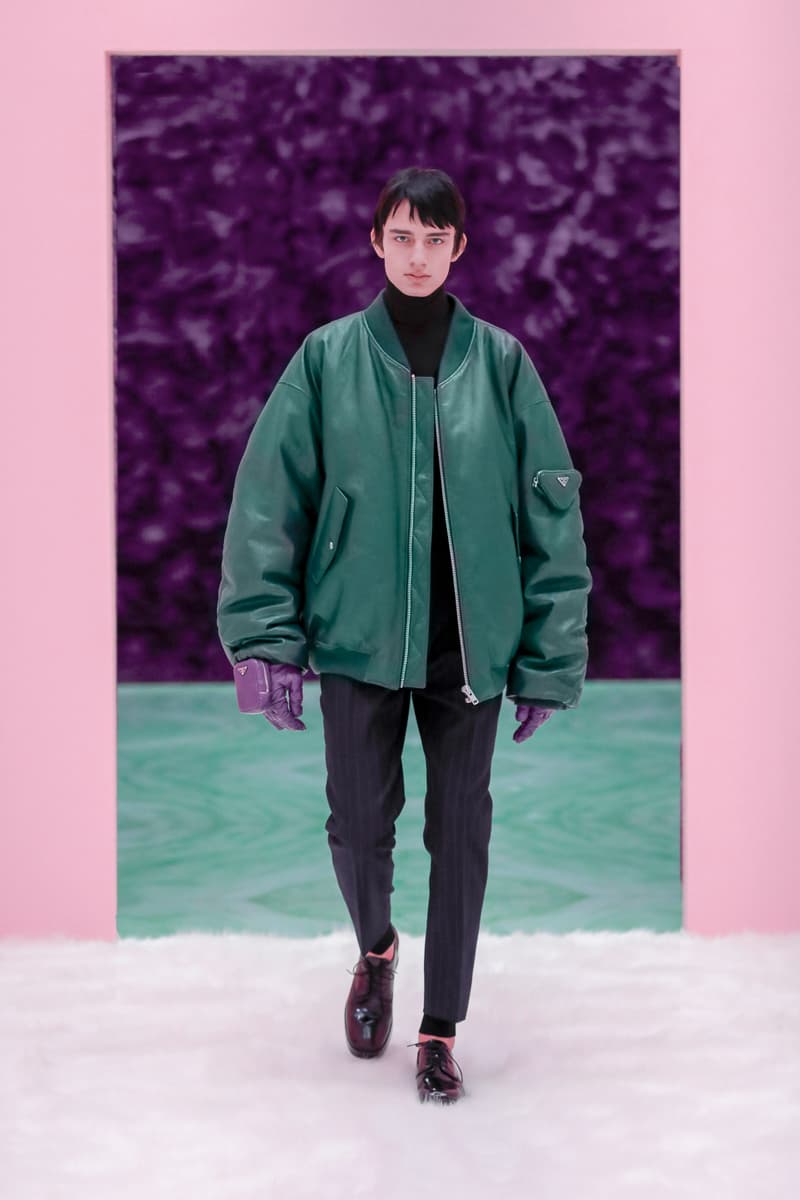 25 of 42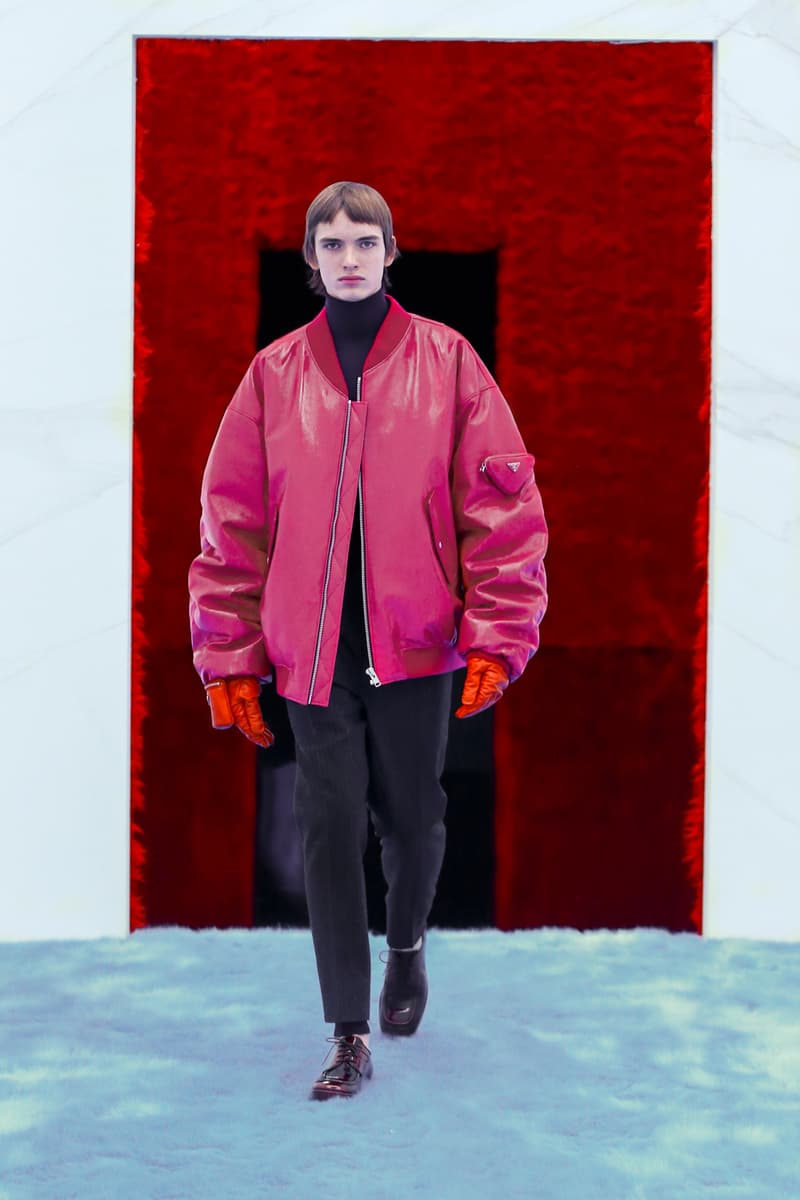 26 of 42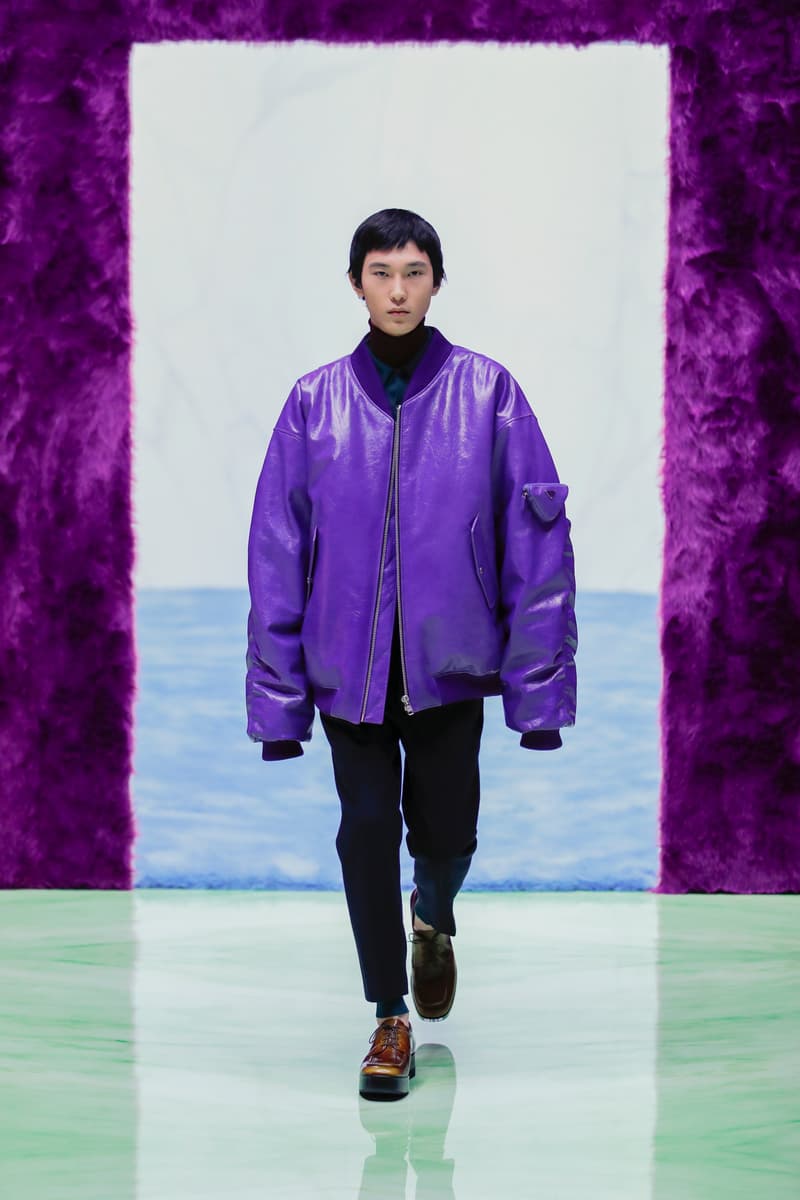 27 of 42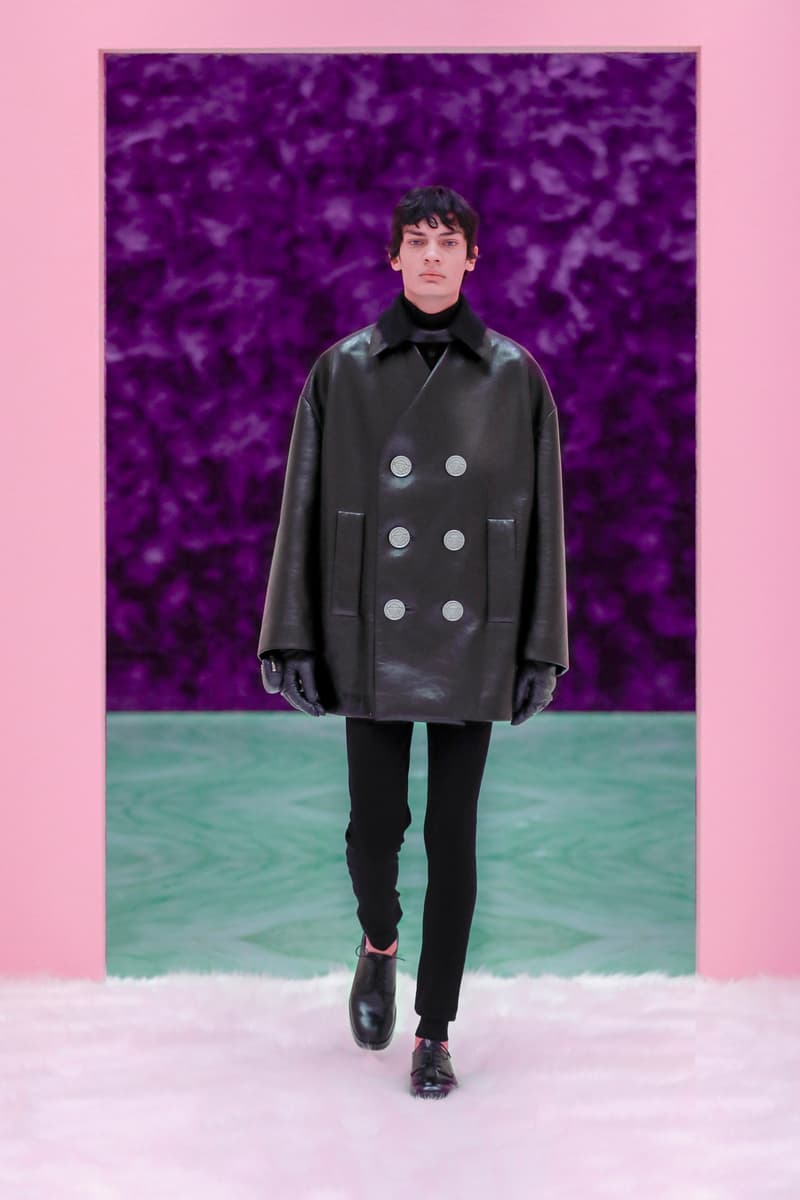 28 of 42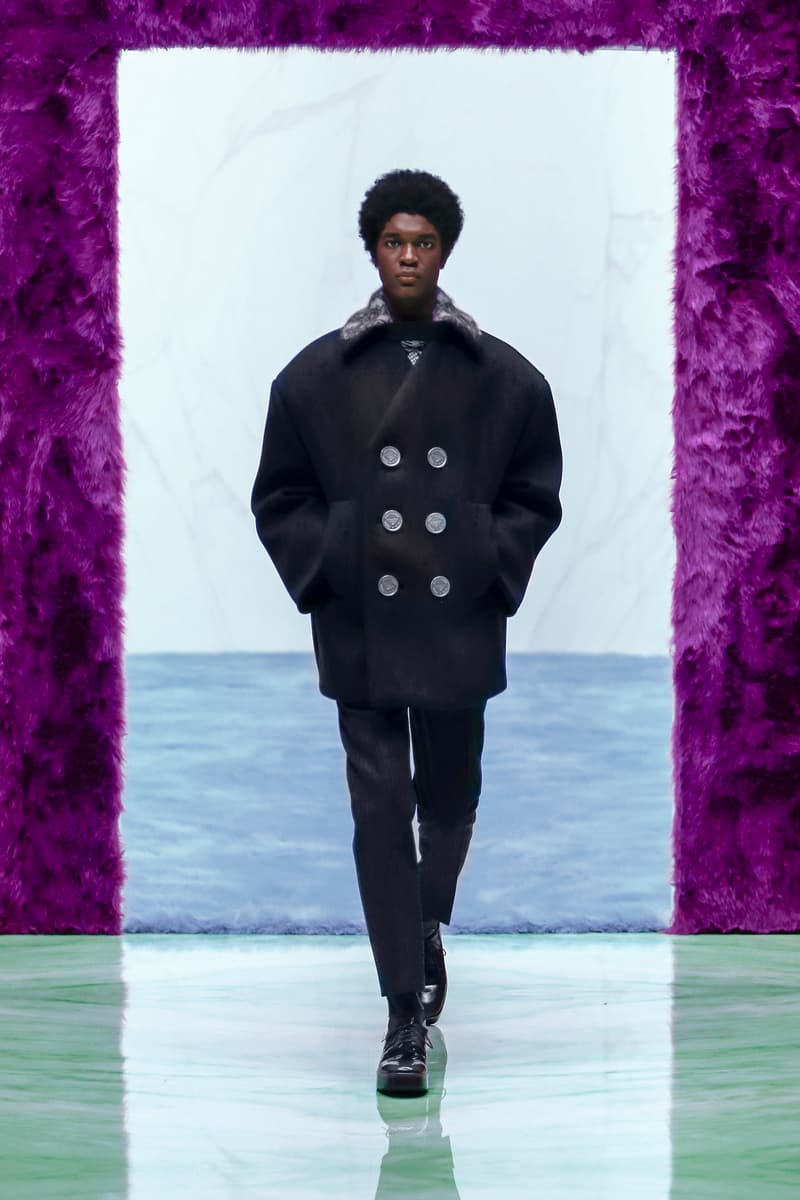 29 of 42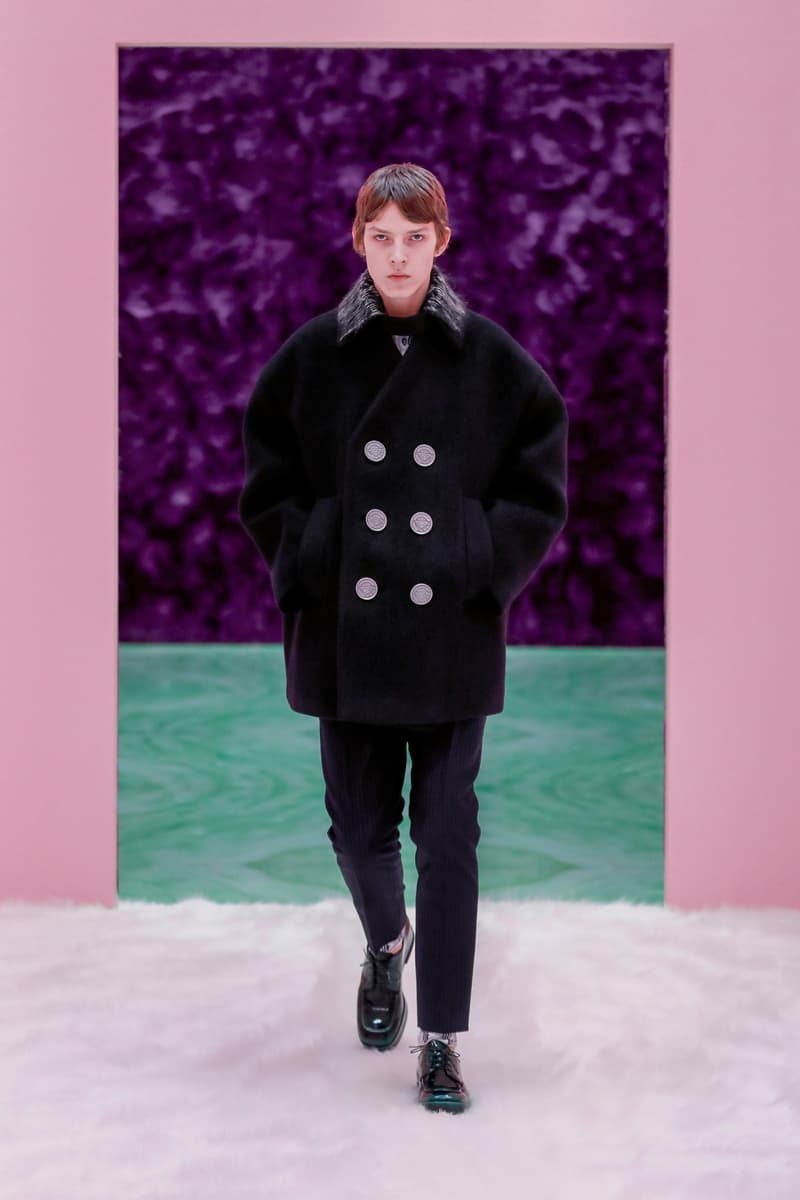 30 of 42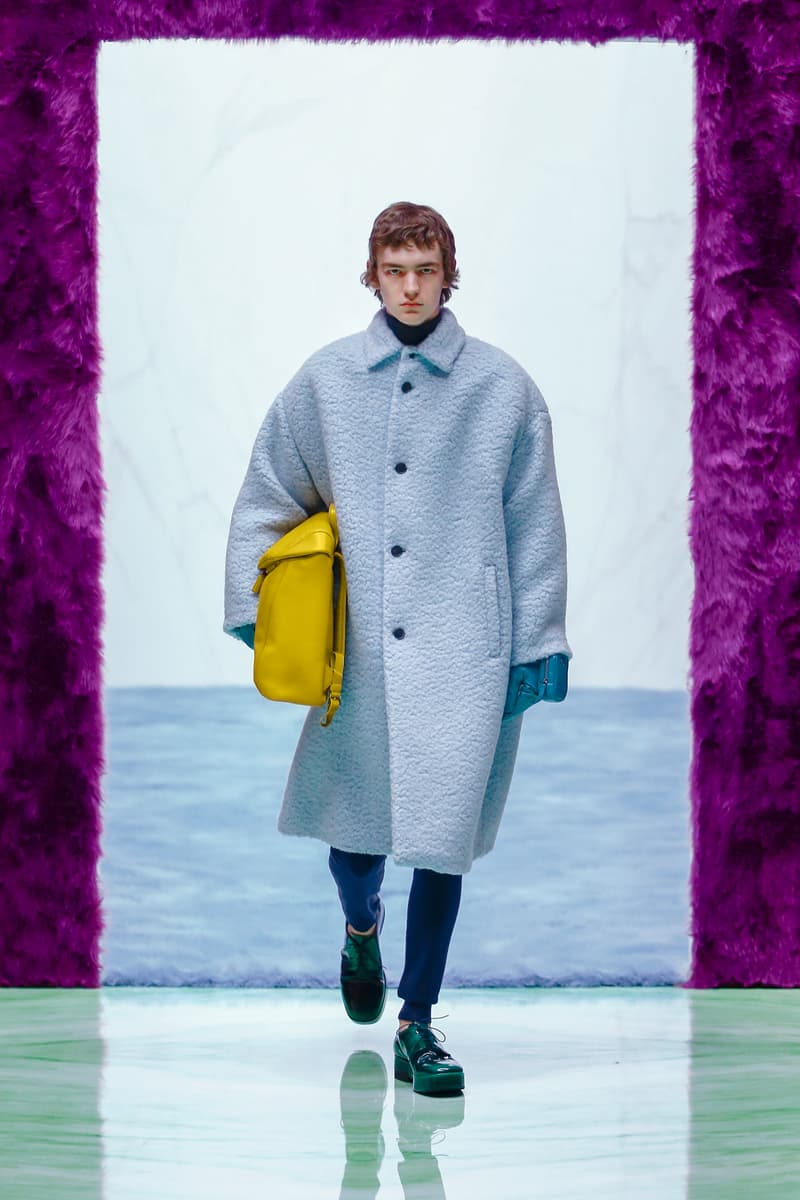 31 of 42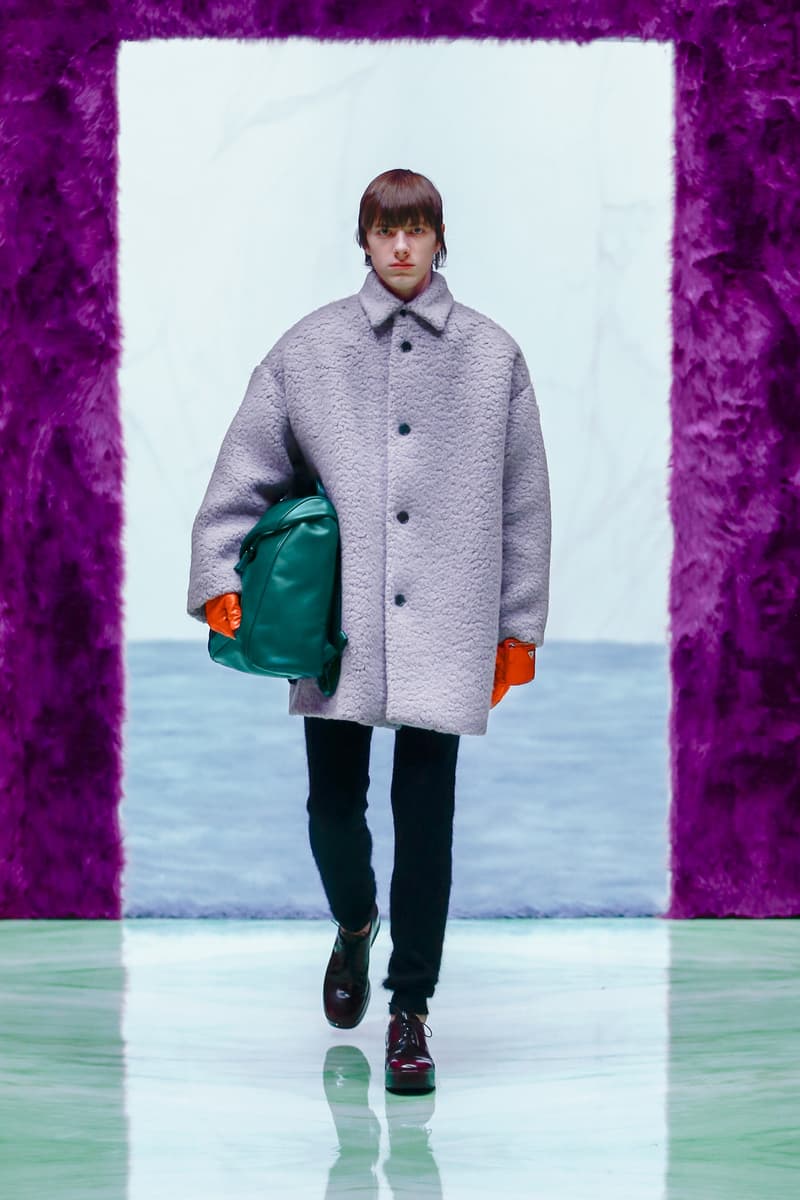 32 of 42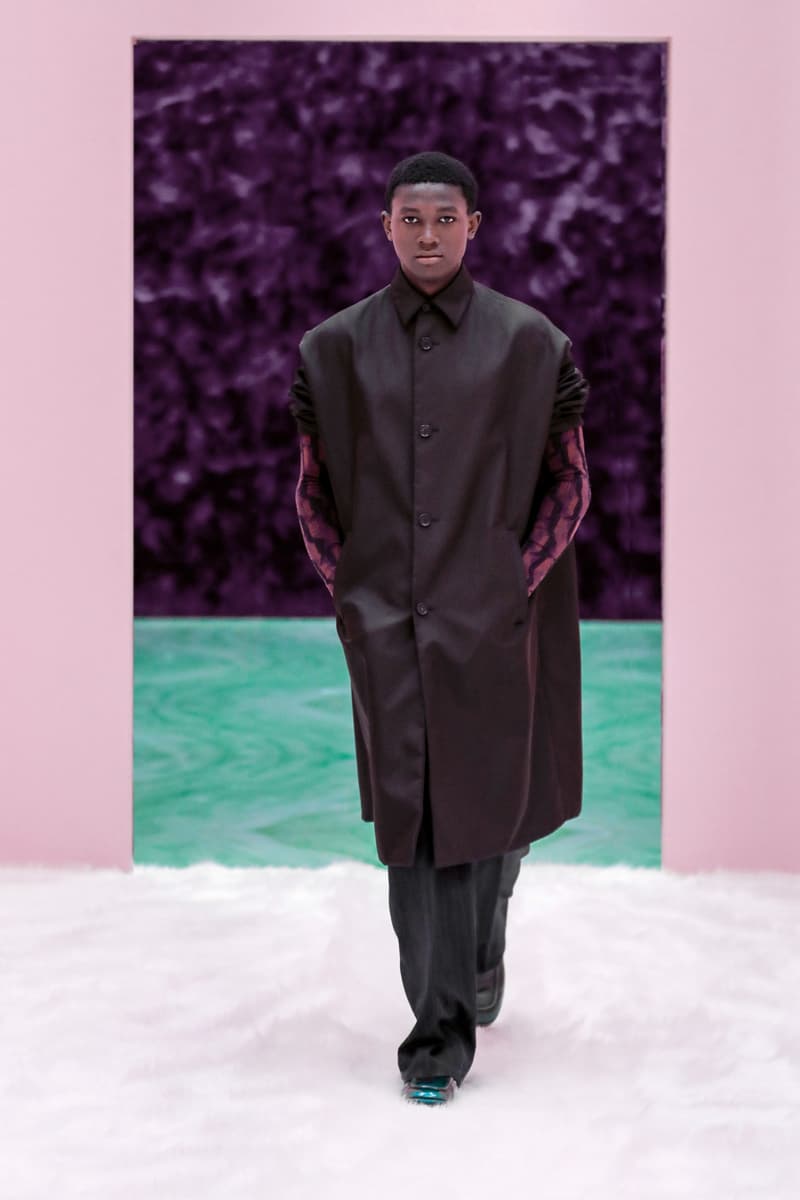 33 of 42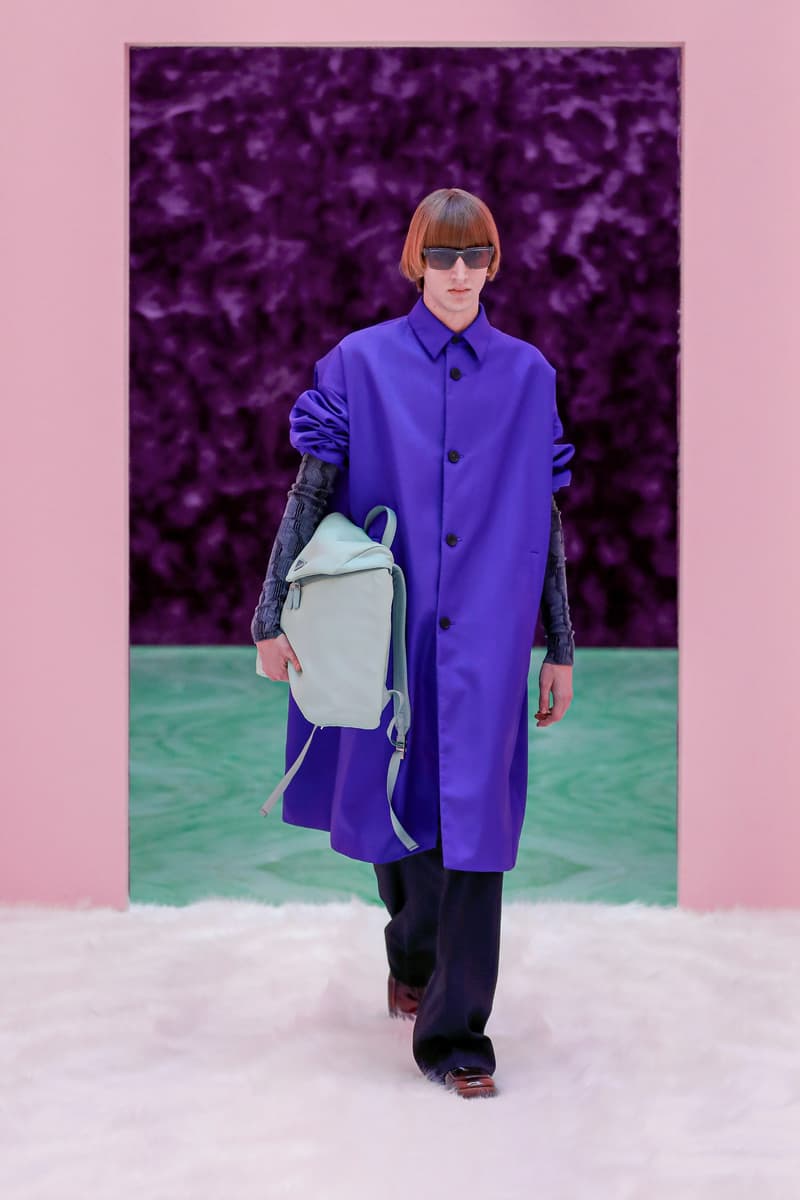 34 of 42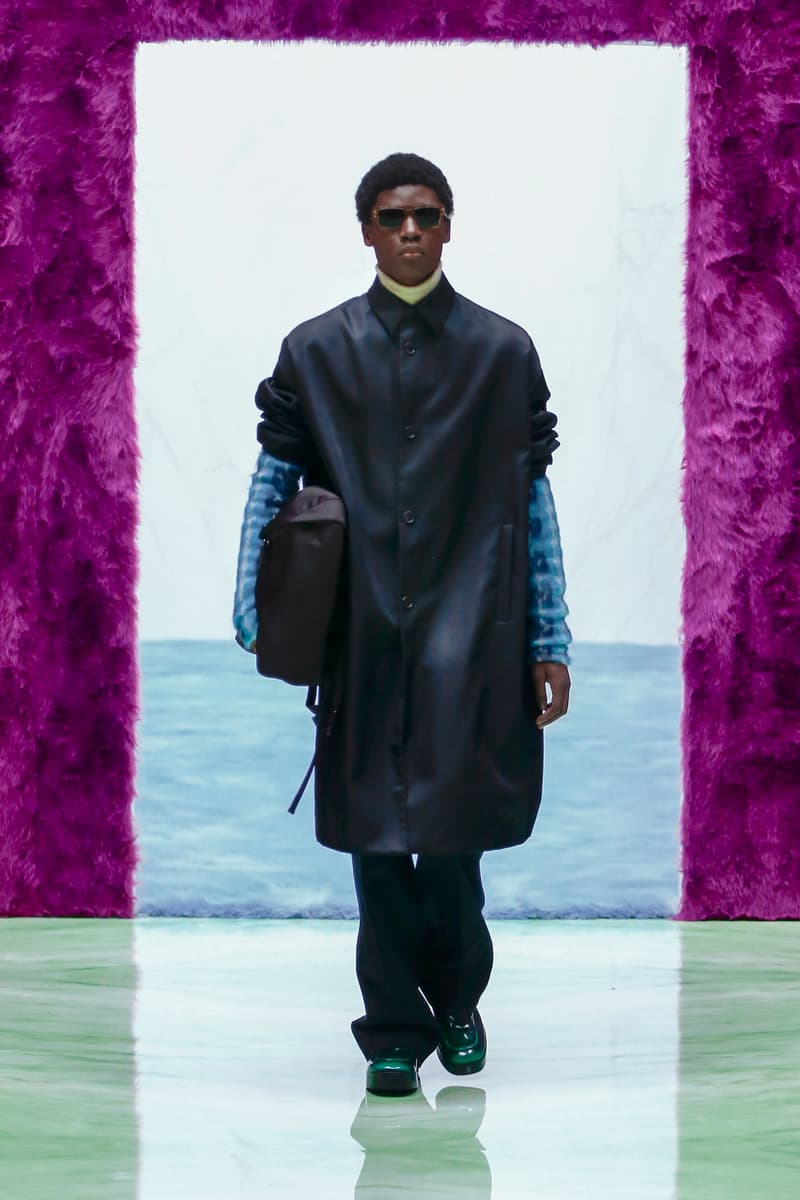 35 of 42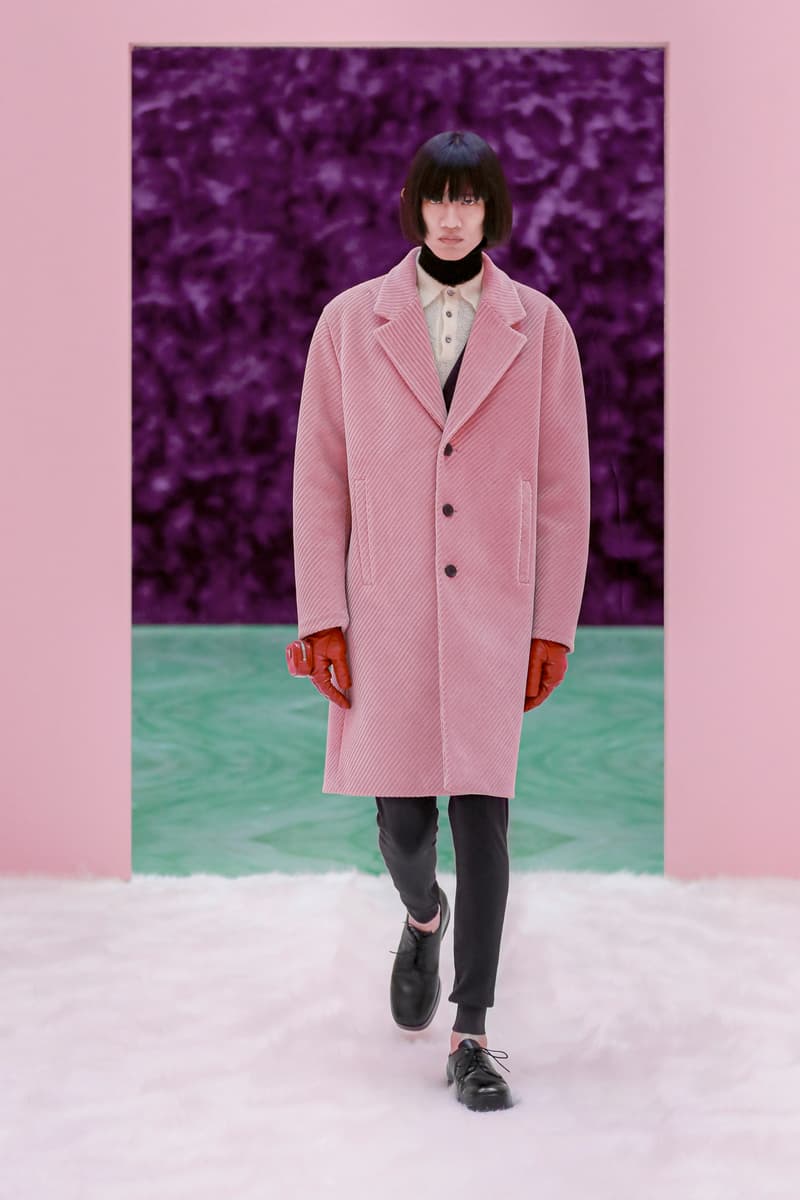 36 of 42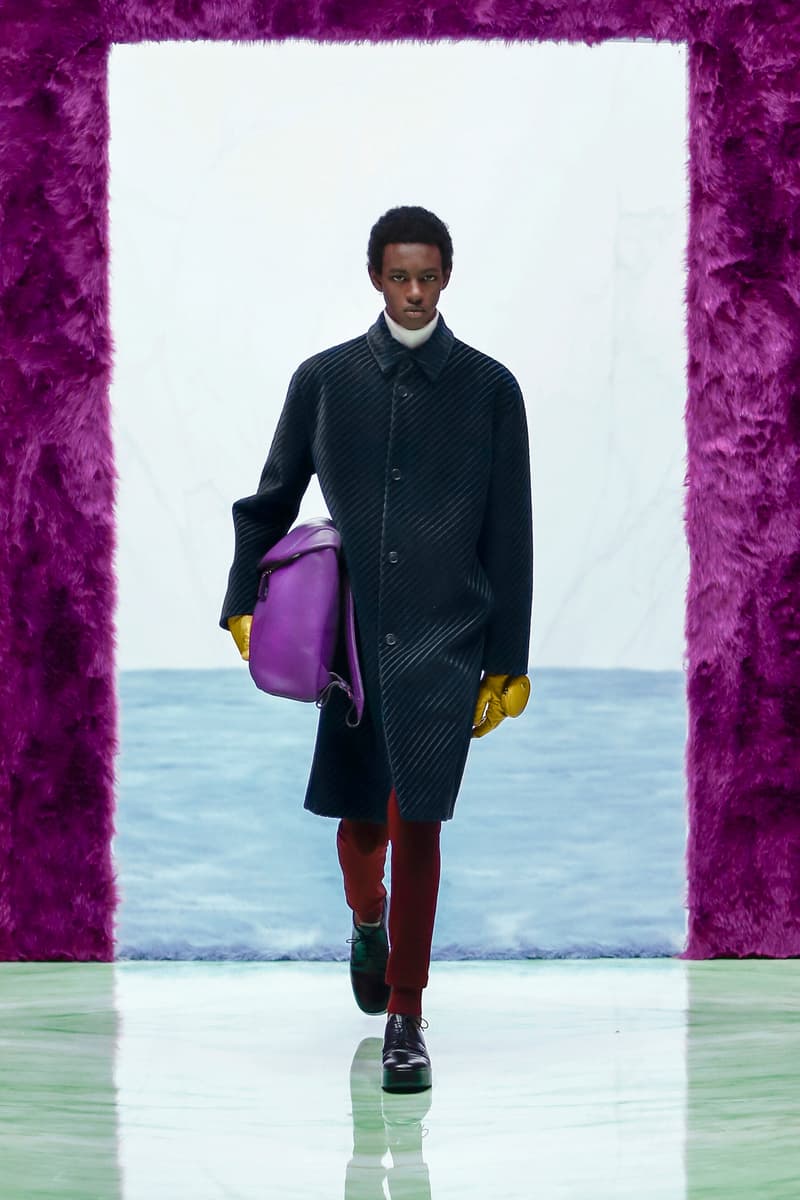 37 of 42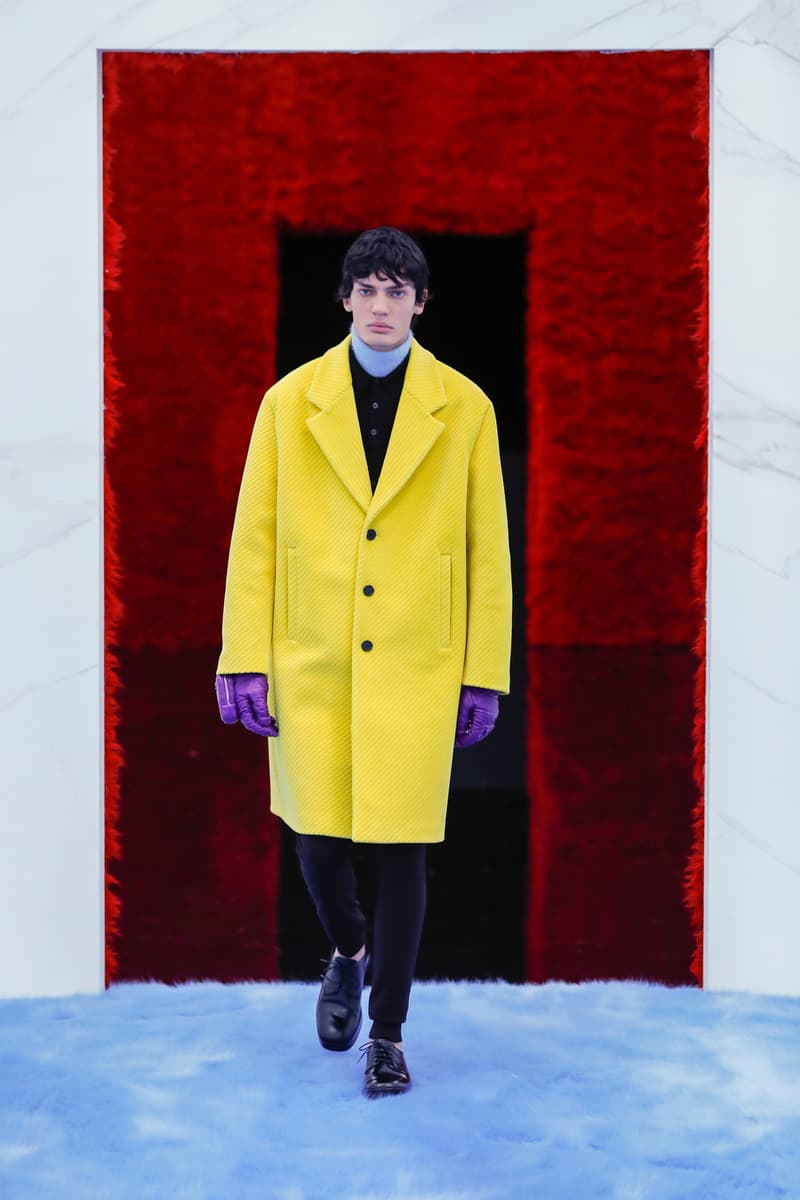 38 of 42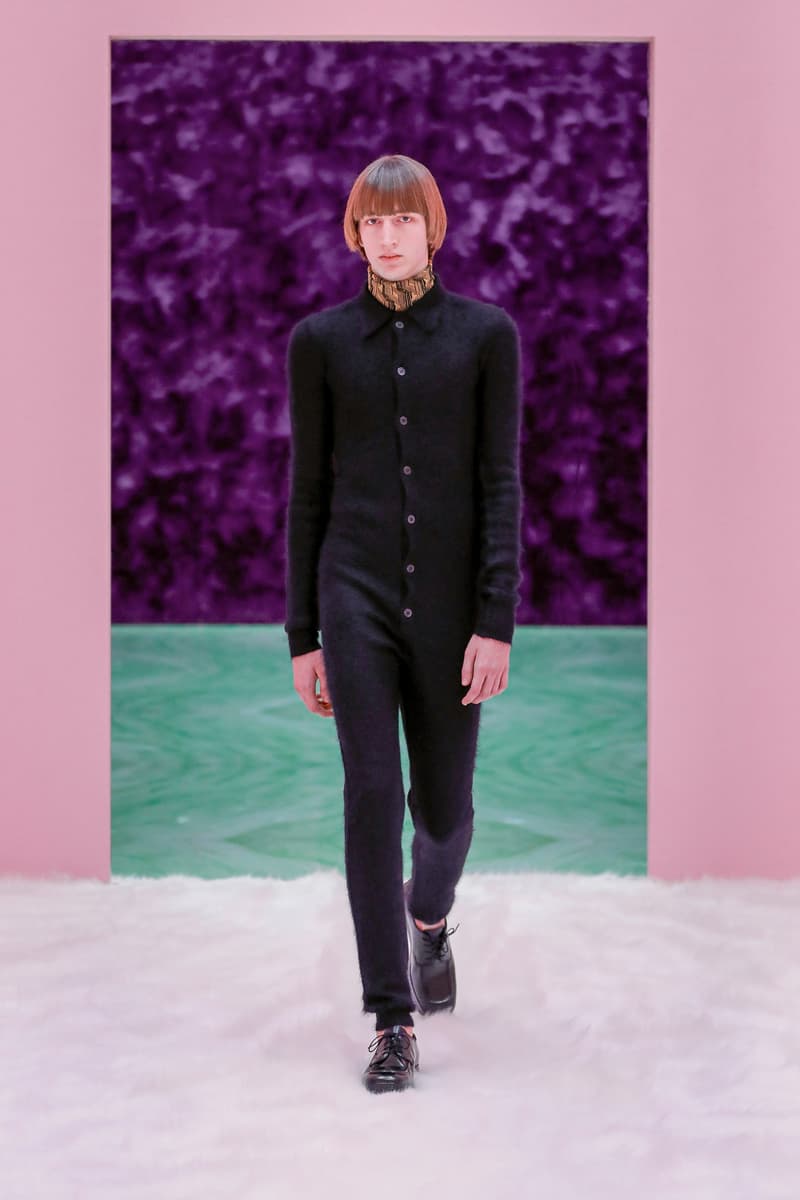 39 of 42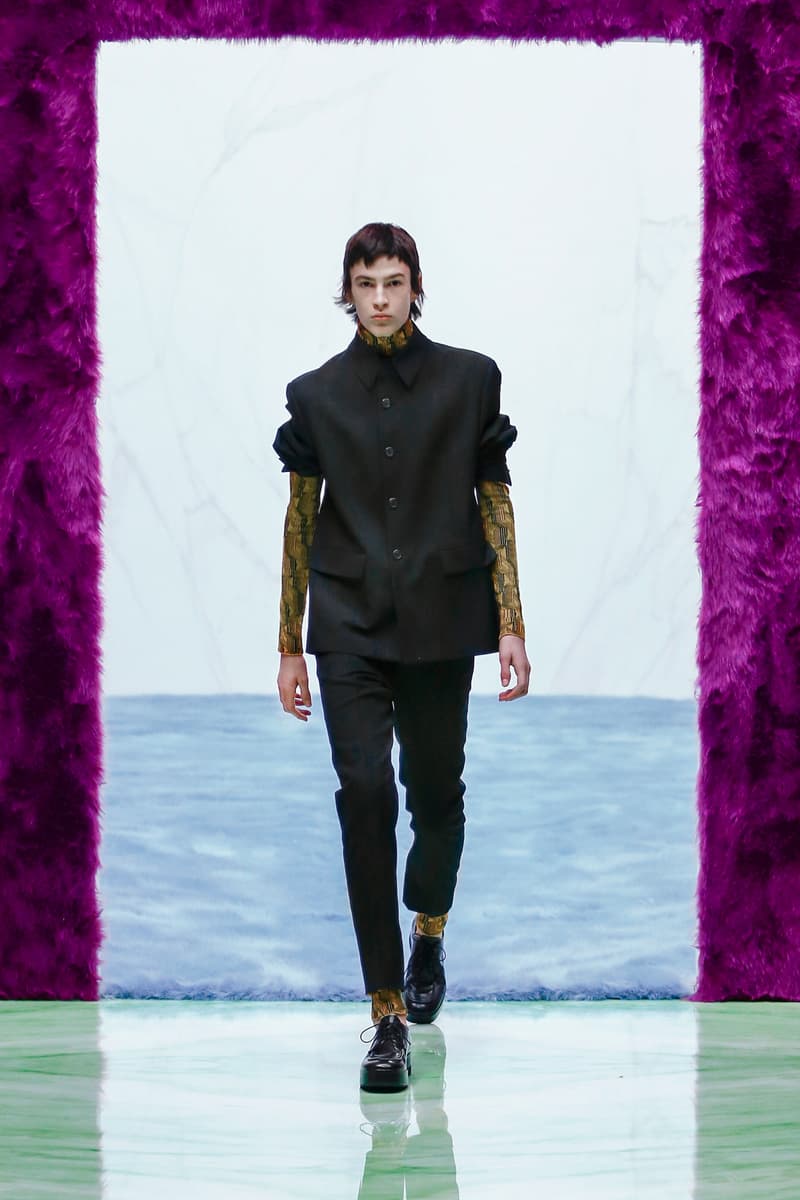 40 of 42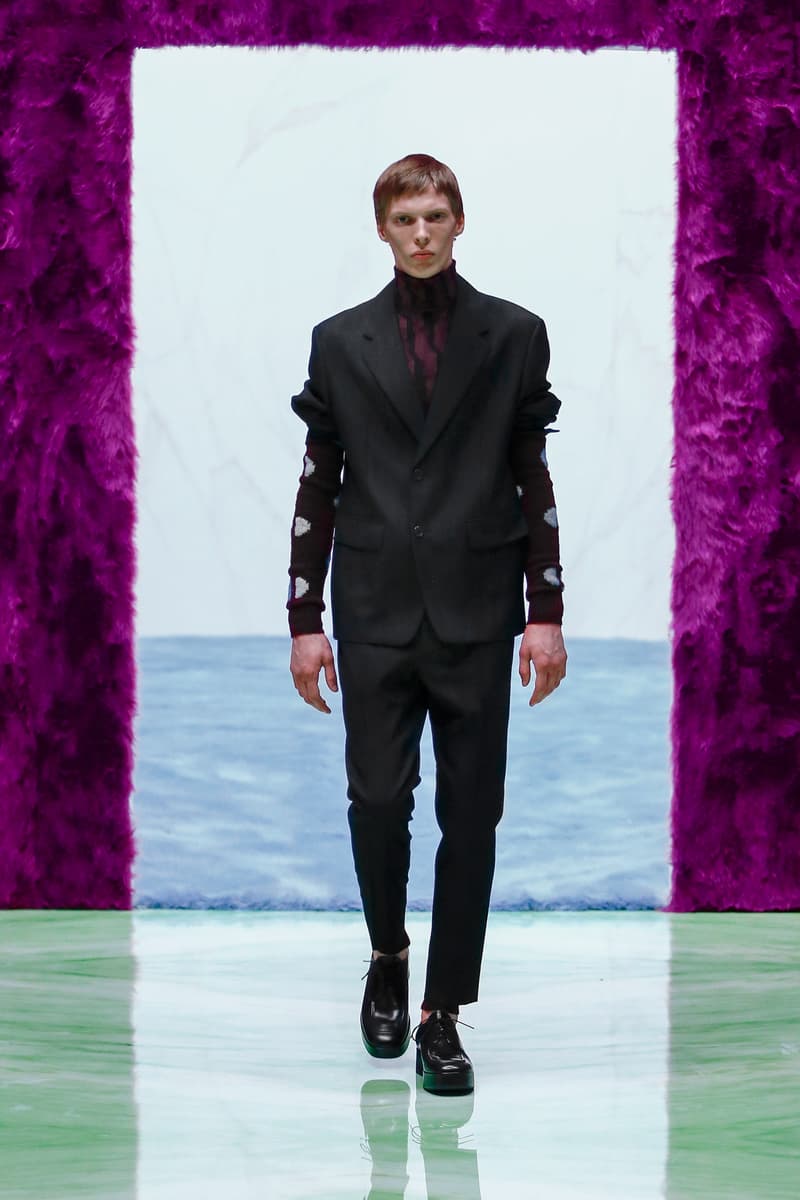 41 of 42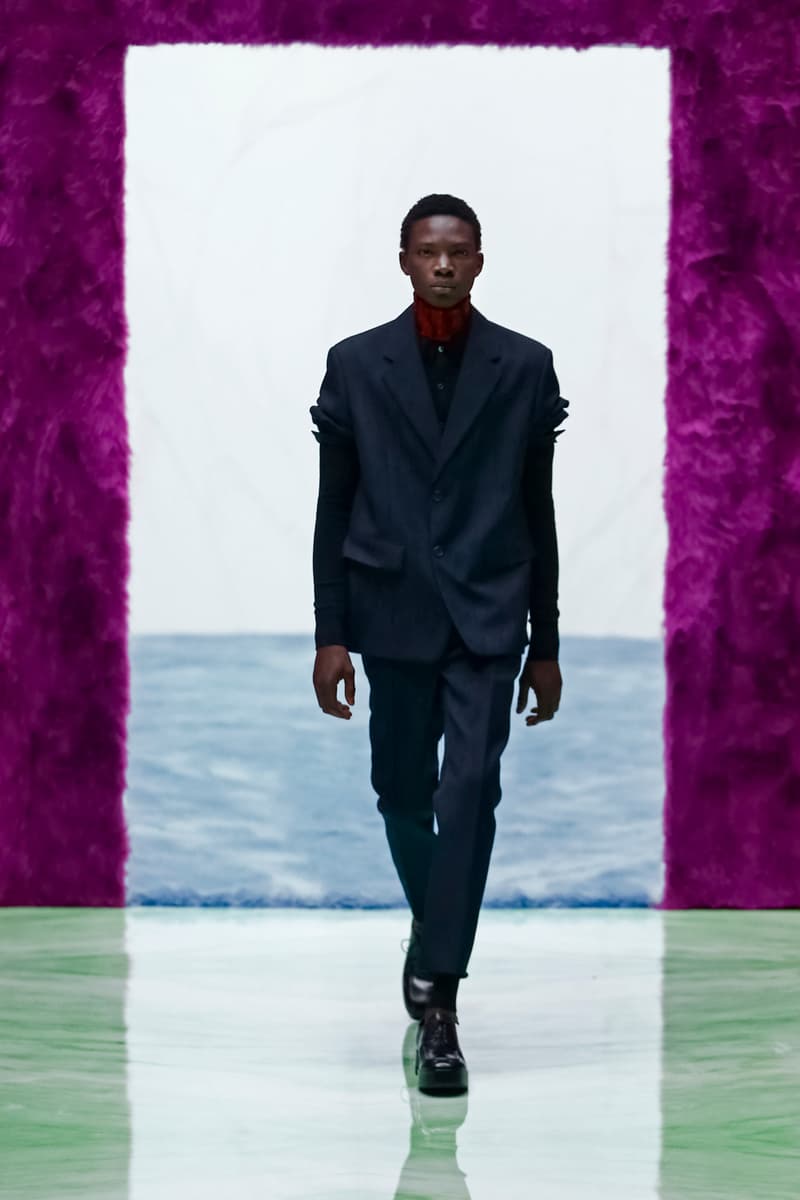 42 of 42
Fashion
Raf Simons Makes a Case for Oversized Bombers in Prada Men's Debut
As well as tight jacquard-knit bodysuits for Fall/Winter 2021.
Raf Simons Makes a Case for Oversized Bombers in Prada Men's Debut
As well as tight jacquard-knit bodysuits for Fall/Winter 2021.
Since the announcement that Raf Simons would be joining Miuccia Prada as co-creative director of Prada last year, we've been expecting big things from the designer combination at the luxury house. Having cemented itself as one of the most iconic fashion houses, Prada has stuck to its signature triangle plaque logo as well as its recognizable nylon materials, as well as remained playful, innovative and a force within the industry. For Simons and Prada's first womenswear collection together, the two experimented with new silhouettes and layering, as well as new takes on the logo. For menswear, they took it to the next level.
Debuting a collection largely made up of oversized bombers, tight suits and tailored single and double breasted coats, the range perfectly married Prada's heritage with Raf Simons' unique silhouettes and uniform-like designs. Additionally, the Fall/Winter 2021 range also brought in color, including vibrant fuchsia hues, deep greens and more pieces that immediately were shared on social media with captions like "adding to basket" and "a must-have." To sum it up, it was a wearable collection that captured Prada's luxury essence. "The foundation of all is the individual: the human body, and its freedom," states the press release.
Presented through an online format, the show featured walls and panes of marble, resin, plaster and faux fur, explained by Prada as, "Inviting and seductive, they can pretend to be both interior and exterior, hard and soft, warm and cold: simultaneously both and neither, they allow absolute freedom of interpretation and expression. The format saw models navigate through the set, walking and later dancing, placing emphasis on the human body and its dynamic movement. The range also featured tight jacquard-knit bodysuits, creating a further emphasis on the abstraction of freedom as well as comfort – something we're valuing much more now than ever before.
If there's one thing we will be noting from this collection is its excellent outerwear. The oversized bomber jackets juxtaposed against the tight bodysuits, the experimental layering and the fun colors all created a perfect vision of the Prada universe with Miccua and Raf hand-in-hand.
---
Share this article