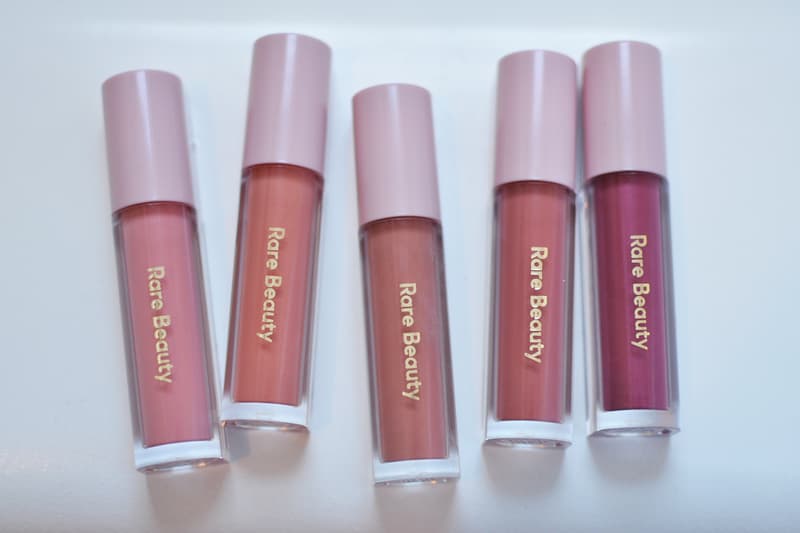 1 of 4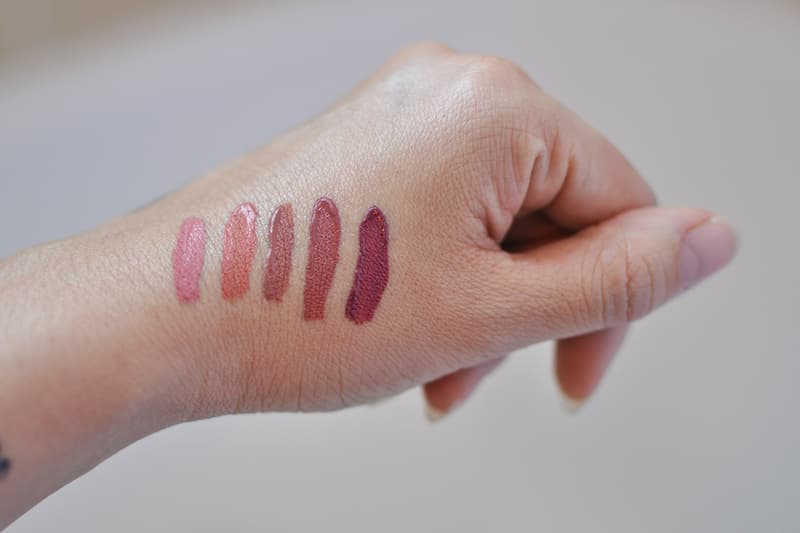 2 of 4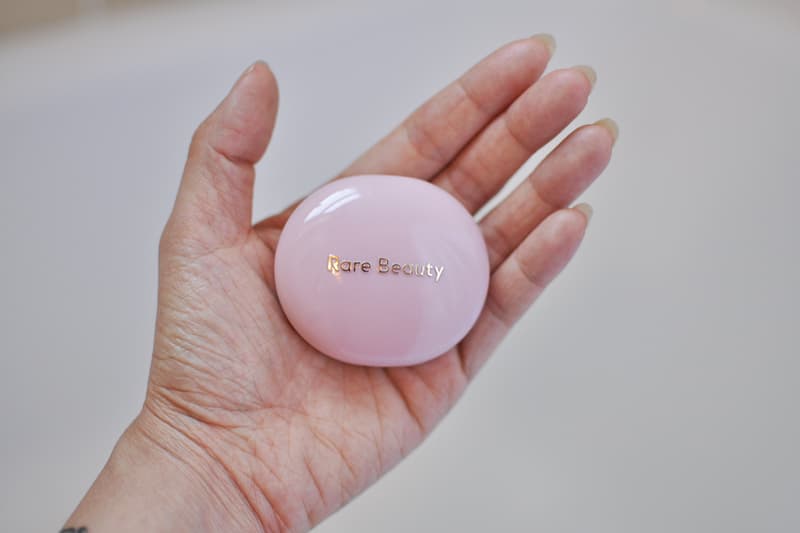 3 of 4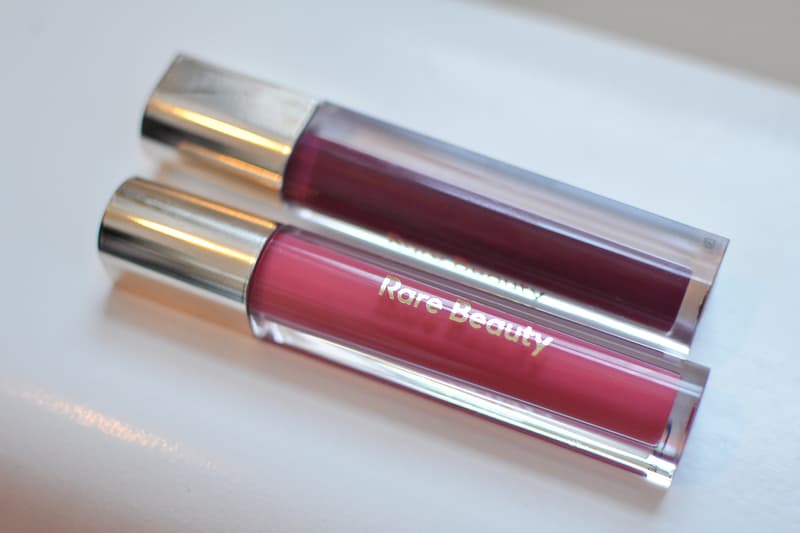 4 of 4
Beauty
A Self-Professed Selena Gomez Stan Reviews Every Item From Rare Beauty's "Stay Vulnerable" Collection
Here's what we think of the pop star's beauty line.
A Self-Professed Selena Gomez Stan Reviews Every Item From Rare Beauty's "Stay Vulnerable" Collection
Here's what we think of the pop star's beauty line.
It's true, I love Selena Gomez. From her Disney days to her Harmony Korine debut (remember Spring Breakers?), SelGo has provided the soundtrack to a considerable chunk of my life, high school and college included. I don't care how cheesy some of her older dance tracks are — they're what I secretly listened to when teenage me didn't insist on blasting angsty '90s hits. When she ventured into material with more depth — think The Heart Wants What It Wants and Lose You to Love Me — I was there to sob along side her. Naturally, I was also thrilled when the baby-faced star took the plunge into more sexually charged material, like Hands To Myself and Fetish (the Gucci Mane feature was a genius move).
So when Selena announced she was venturing into makeup with her own line, Rare Beauty, I was, of course, ecstatic. Built on an ethos of self-love and confidence, Rare Beauty effortlessly exudes Selena's down-to-earth, unpretentious relatability. The company also aims to de-stigmatize mental illness, a cause close to Gomez's heart. A portion of proceeds from each sale goes to the Rare Impact Fund, which supports organizations dedicated to promoting mental health, particularly in marginalized communities. The brand's philanthropic strategy is informed with the help of the Rare Beauty Mental Health Council, comprised of psychiatrists and activists.
Rare Beauty's latest release, the "Stay Vulnerable" collection, perfectly encapsulates Selena's own openness surrounding mental health struggles, as well as her signature sun-kissed makeup looks. The range of liquid eyeshadows, cream blushes and lip-glosses arrive in peachy shades mimicking the "soft, flushed look we get when we feel most vulnerable," as described by the singer in a press release. Each available in five corresponding shades, the eyeshadows, blushes and glosses can be used together or mixed and matched.  "Nearly Neutral" is a warm, peachy-brown beige and "Nearly Rose" is a brighter pink. "Nearly Mauve" is a blend of purple-y brown tones while "Nearly Apricot" verges on coral. Lastly, "Nearly Berry," the most vibrant shade of the bunch, is a saturated burgundy.
Rare Beauty's "Stay Vulnerable" collection ranges from $15 to $21 USD at the Rare Beauty website. Keep reading for a review and rating of each product in the line.
Stay Vulnerable Liquid Eyeshadow
Rare Beauty's liquid eyeshadow transforms to a powdery consistency when applied to the lid. Instead of blending it with my fingers, I prefer to use the collection's eyeshadow brush — it helps retain the pigment that inevitably rubs off on your fingers with manual application. Some of the peachier shades such as "Nearly Apricot" and "Nearly Rose" are brighter than you'd expect — they're great for mixing with browner tones or, if you're looking for a pop of color, can be used solo all over the eye. The liquid-to-powder formula is also surprisingly long-lasting. I tried out one of the shadows before a particularly intense cooking session and, after sweating over the stove for a few hours, "Nearly Neutral" hadn't budged.
Rating: 7/10
Stay Vulnerable Glossy Lip Balm
The collection's lip products, a gloss-balm hybrid in five different shades, are a standout. Delivering moisture and subtle color, the formula is silky smooth with zero stickiness, an annoying feature of many glosses I've tried. They also smell good. And, just like the liquid eyeshadow, the glosses are packaged in rounded tubes that square off into a flat edge — this ensures they remain scattered on my vanity table without rolling off, a plus that seems rather insignificant but is actually a huge bonus.
Rating: 10/10
Stay Vulnerable Melting Blush
Lastly, blush. Each shade is buildable and applies like a cheek tint for a natural-looking flush. With layering, you can achieve more intense, saturated color. The blush's cream formula is super blendable and melts easily into the skin. I found that tapping it onto the apples of my cheeks and building up from there was the easiest mode of application. Each blush also looks great on the lips, and can be worn under the collection's gloss.
Rating: 8/10
Share this article