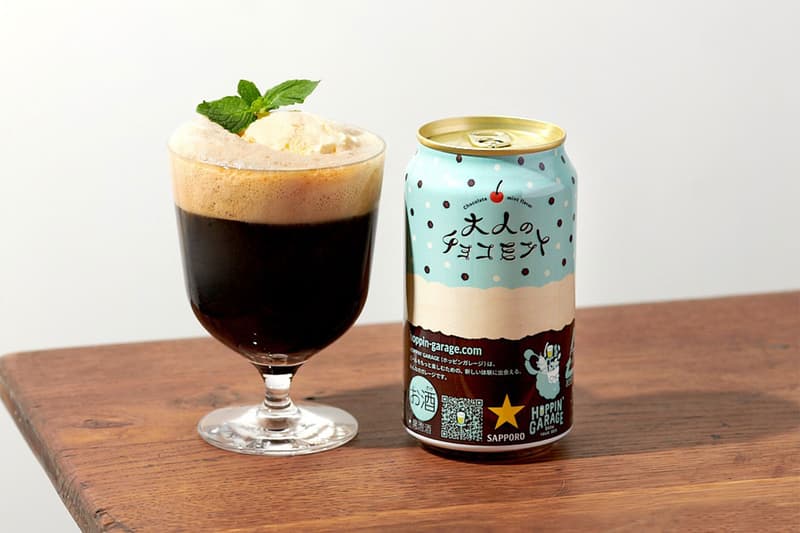 Food
Sapporo To Release Limited-Edition Mint Chocolate-Flavored Beer
An idea originally submitted by a beer fan.
Sapporo To Release Limited-Edition Mint Chocolate-Flavored Beer
An idea originally submitted by a beer fan.
Sapporo, one of Japan's leading breweries, is set to release a limited-edition beer infused with mint chocolate. Dubbed "Adult Choco Mint," the drink arrives as part of the company's ongoing project launched in 2018.
The Hoppin' Garage initiative collects new drink ideas from fans that can potentially launch as limited-edition flavors. Through the project, Sapporo previously released iterations inspired by board games and rice balls.
"Adult Choco Mint" is an idea submitted by beer reviewer and influencer Arisa Koga, who shares various tastings and beer pairings with her followers. As suggested by its name, the drink features a deep chocolate taste with a refreshing minty finish. The product is packaged in a light blue-colored can with brown dots resembling chocolate chips. According to Koga, you can also top the beer with a scoop of ice cream for an alcoholic float.
Releasing in 12-can boxes priced at ¥4,378 JPY (approximately $42 USD), the "Adult Choco Mint" beer is available for pre-order via Amazon Japan. The alcoholic beverage, limited to 1,600 boxes only, will begin shipping on February 2.
We discourage irresponsible and/or underage drinking. Drink responsibly and legally.
Share this article