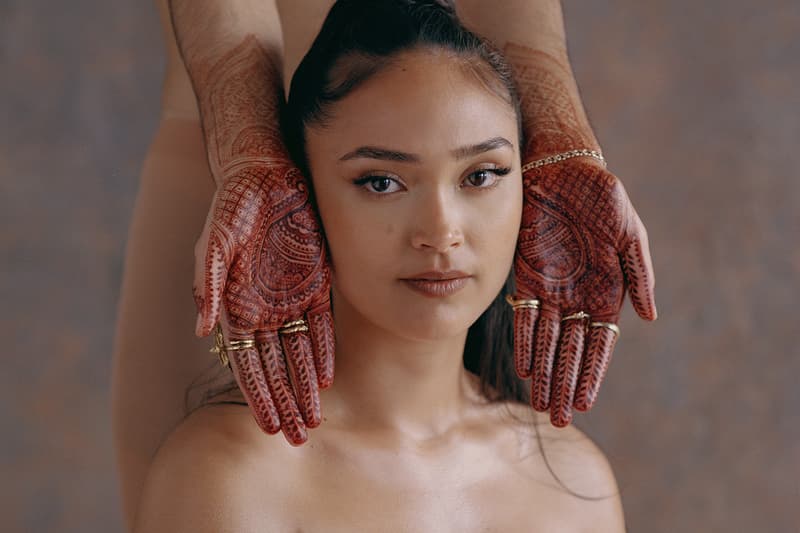 Music
Best New Music of October: Adele, Joy Crookes and More
Moody and catchy hits from our favorite artists.
Best New Music of October: Adele, Joy Crookes and More
Moody and catchy hits from our favorite artists.
Get into the fall mood with October's best music releases from some of our favorite artists. After six long years, Adele has finally returned to the music scene with "Easy On Me," a new single from her upcoming fourth album, 30. Fellow British songstress Joy Crookes has dropped her debut album Skin, a 13-track project that includes a song she wrote when she was 15 years old. Other standout releases include CL's Alpha, Troye Sivan's "Angel Baby" music video and more.
Read on to discover some of the best tunes from October 2021.
Adele – "Easy On Me"
After taking a six-year break, Adele has returned with new music and is set to drop her fourth studio album, 30. In anticipation of her new record, the Grammy Award-winning British singer has given fans a glimpse of the theme of her upcoming project with her single "Easy On Me." The artist's emotional ballad reflects on growth, healing and heartbreak, which follows 30's theme of divorce.
Arca – "Born Yesterday" ft. Sia
Venezuelan multi-hyphenate Arca has released her latest single "Born Yesterday" from her new album KICK ii slated to drop on December 3. The track features Sia's hypnotizing vocals, while the accompanying music video sees Arca donning horns and chains while dancing to the song.
CL – ALPHA
CL, the K-pop artist and 2NE1 member who has been working on her solo music since 2013, has debuted her first full-length album, ALPHA. The 11-track project demonstrates the South Korean rapper's talent for effortlessly blending pop, R&B and hip hop in her work.
Coldplay – Music Of The Spheres
Music Of The Spheres marks Coldplay's ninth studio album, a follow-up to the British rock band's 2019 record Everyday Life. Their new space-themed project features several collaborations, including with BTS on "My Universe,"  Selena Gomez on "Let Somebody Go," and We Are KING and Jacob Collier on "❤️."
Joy Crookes – Skin
Since signing with Speakerbox and Insanity Records in 2017, Joy Crookes has worked on three EPs: Influence, Reminiscence and Perception. Taking her career to new heights, the British artist has delivered her first full-length album titled Skin, an autobiographical body of work that examines topics like sex, generational trauma, abuse of power and mental health.
Kendra Jae – "BIG"
Def Jam Recordings signee Kendra Jae is gearing up for her debut EP with a brand new single. "'BIG' is going to make people realize I'm a real artist, and I cannot and will not be boxed in. My talents have no limits," Jae shared in a press release. On the track, Jae flexes her dynamic range while spitting bars over a throwback beat.
Kim Petras – "Future Starts Now"
Kim Petras' "Future Starts Now" music video celebrates change and hope for the future. Inspired by Petras' current favorite anime Japan Sinks, as well as her love for Europe, the visual features the Eiffel Tower sinking. "[The Eiffel Tower is] a metaphor for life: things are going to change whether you want them to or not and you can either roll with it and make the best out of it or let it drown you," Petras explained in a statement.
Paloma Mami – "Cosas De La Vida"
"Cosas De La Vida" is the first single off Chilean-American singer Paloma Mami's upcoming LP. Following the theme of outer space, the music video features the Latin Grammy Award-nominee painting alone in a spaceship. Throughout the visual, the artist dreams of visiting other worlds while longing for love.
Sevyn Streeter – "Nasty Girl" feat. BIA
"I will be your nasty girl," Sevyn Streeter seductively sings in the chorus of her single, "Nasty Girl," which is a part of the artist's album Drunken Wordz Sober Thoughtz. Starring both Streeter and BIA, the NSFW music video is filled with sultry dance numbers.
Troye Sivan – "Angel Baby"
Troye Sivan's music video for "Angel Baby," his first single of the year, demonstrates a whole new side of the artist. Dedicated to all the hopeless romantics, the track evokes a romantic vibe, reflected in the visual featuring a group of "angel babies" getting intimate with one another.
Share this article