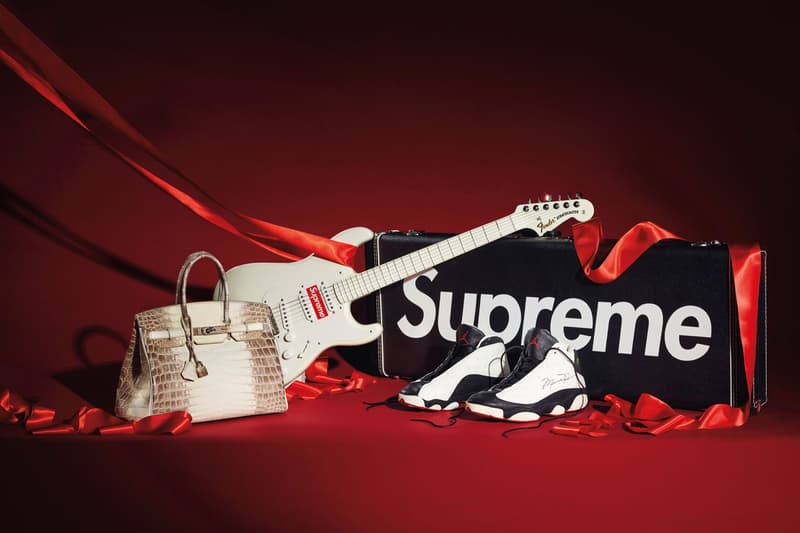 Fashion
Christie's Reveals New Auction Handbags x Hype: The Luxury Remix
Embodying the new meaning of luxury.
Christie's Reveals New Auction Handbags x Hype: The Luxury Remix
Embodying the new meaning of luxury.
Celebrated for their high-end auctions, British auction house Christie's is ringing in the holiday season with a one-of-a-kind auction. Handbags x Hype: The Luxury Remix marries streetwear culture with the aesthetics of heritage fashion houses, redefining what luxury means in the 21st century. The curated auction features a selection of classic collectibles that embody the new meaning of luxury. 
Timeless pieces appearing at the auction are iconic Hermes handbags such as the chic Himalaya Birkin 35 and Veau Doblis Kelly adorned with diamond and 18k gold accents. Taking exclusivity to new heights, the auction will also feature limited-edition Hermes goods like the Fray Fray Birkin, Cosmos Hac and Kelly 20 IIs decorated in a rainbow of colorways. 
Leaning deeper into the fusion of streetwear and luxury, the auction house offers an assortment of accessories and footwear that are must-have pieces for streetwear fans. From a range of Supreme collectibles including the Supreme Pinball Machine and Pearl Drum Set to a highly-coveted pair of game-worn, signed Jordan 13's from Michael Jordan's prime, the auction proves it's worth the hype. 
For a better idea of the auction's offerings ahead of its November 24 10 a.m. ET debut visit the official Christie's website. 
Share this article