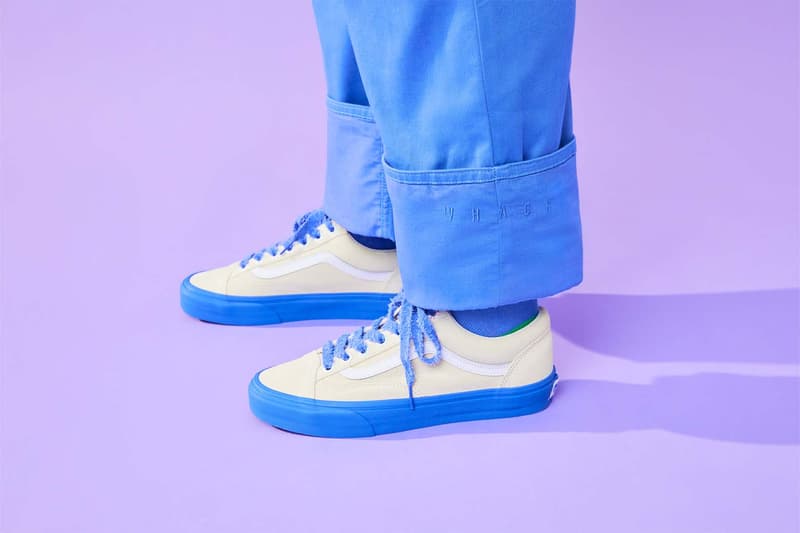 1 of 15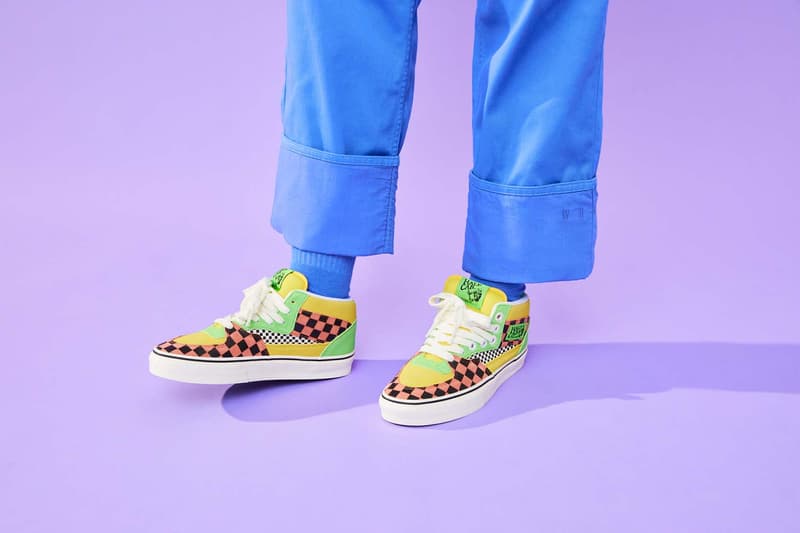 2 of 15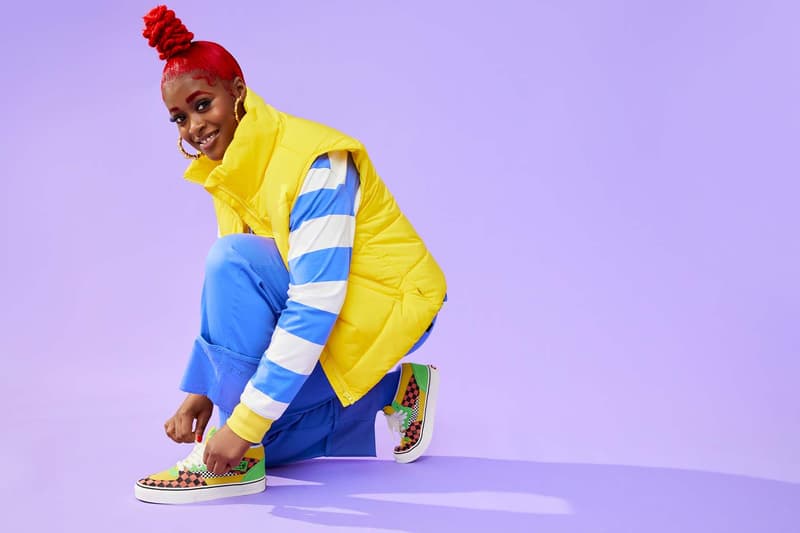 3 of 15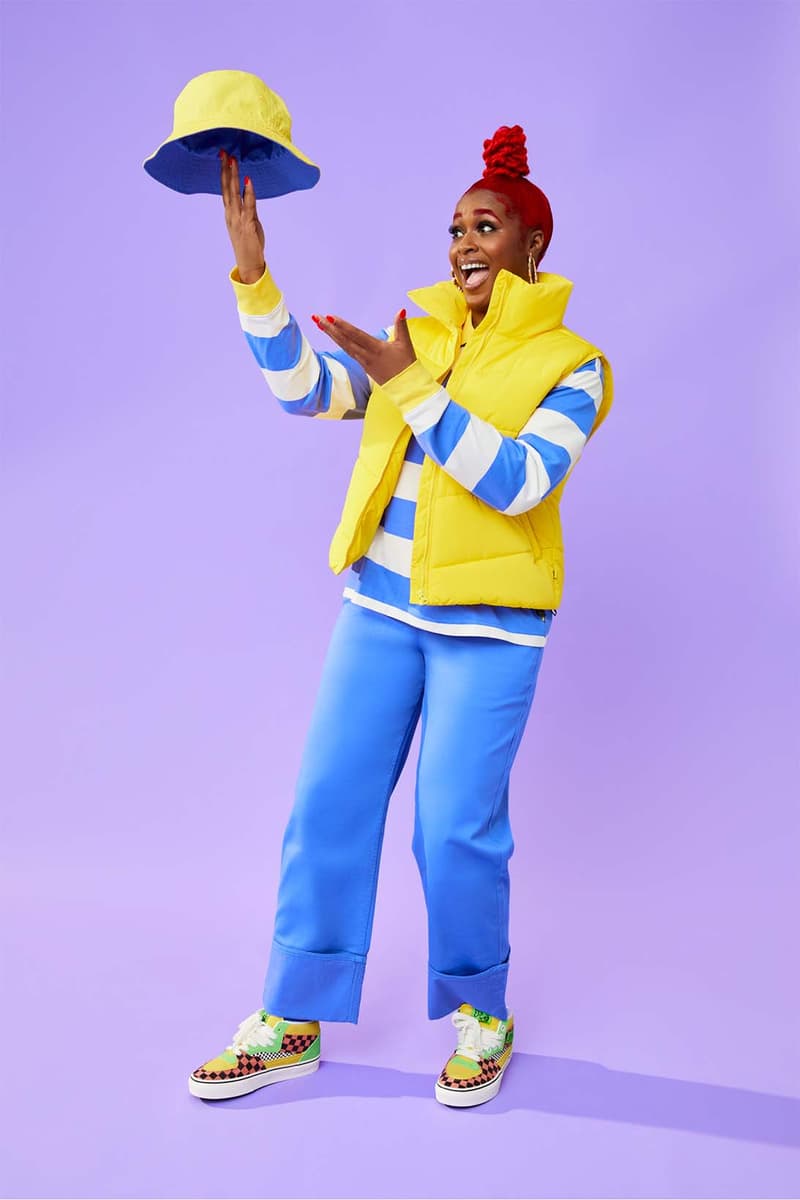 4 of 15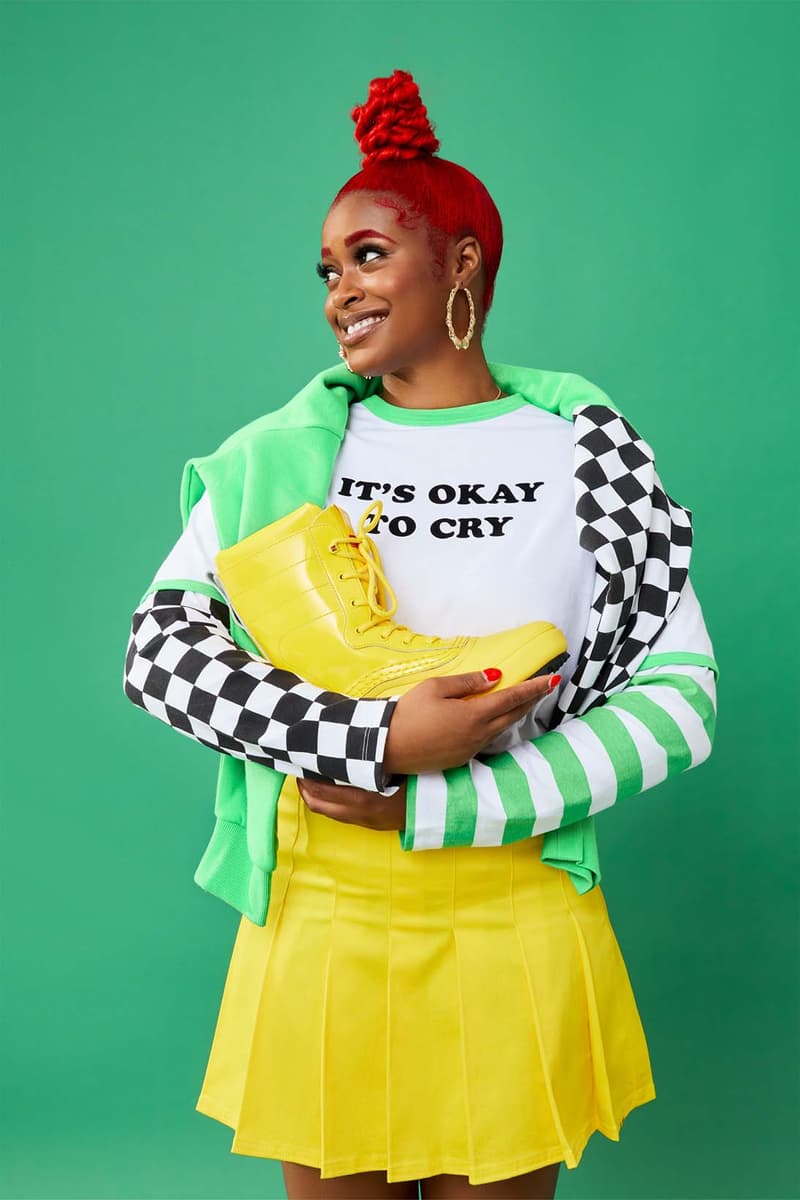 5 of 15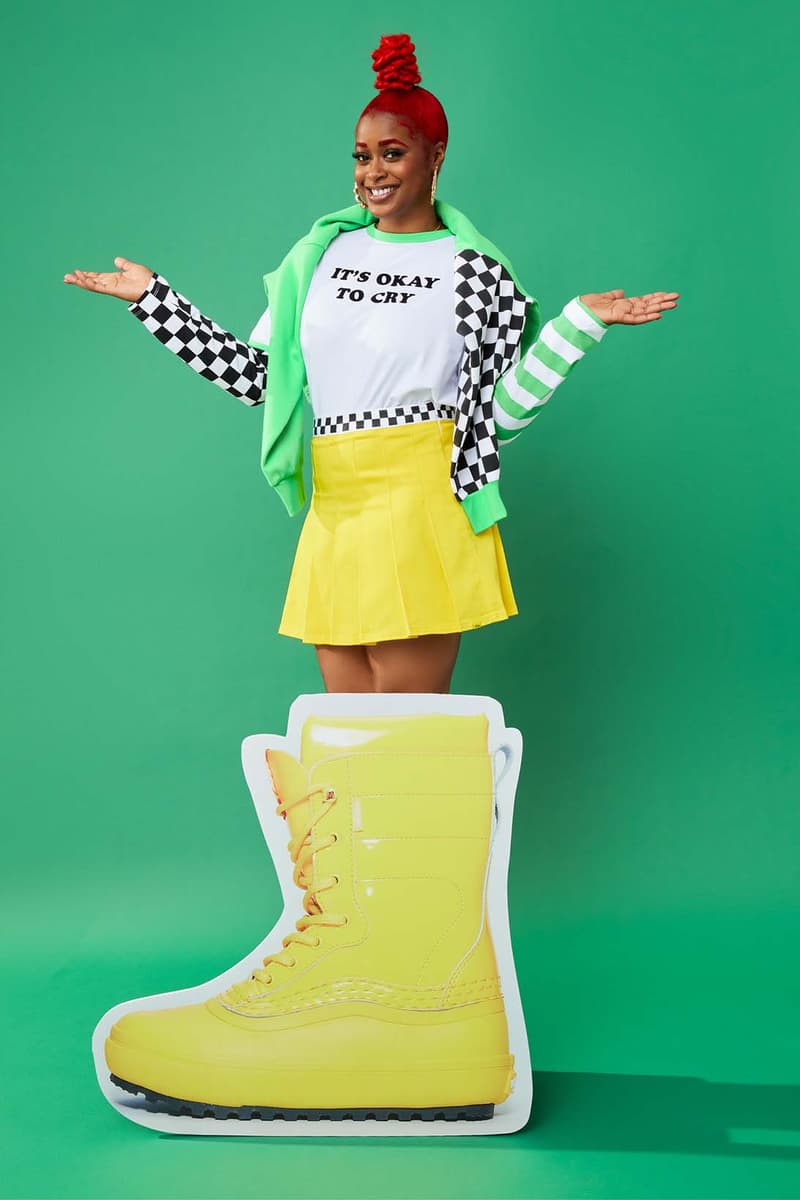 6 of 15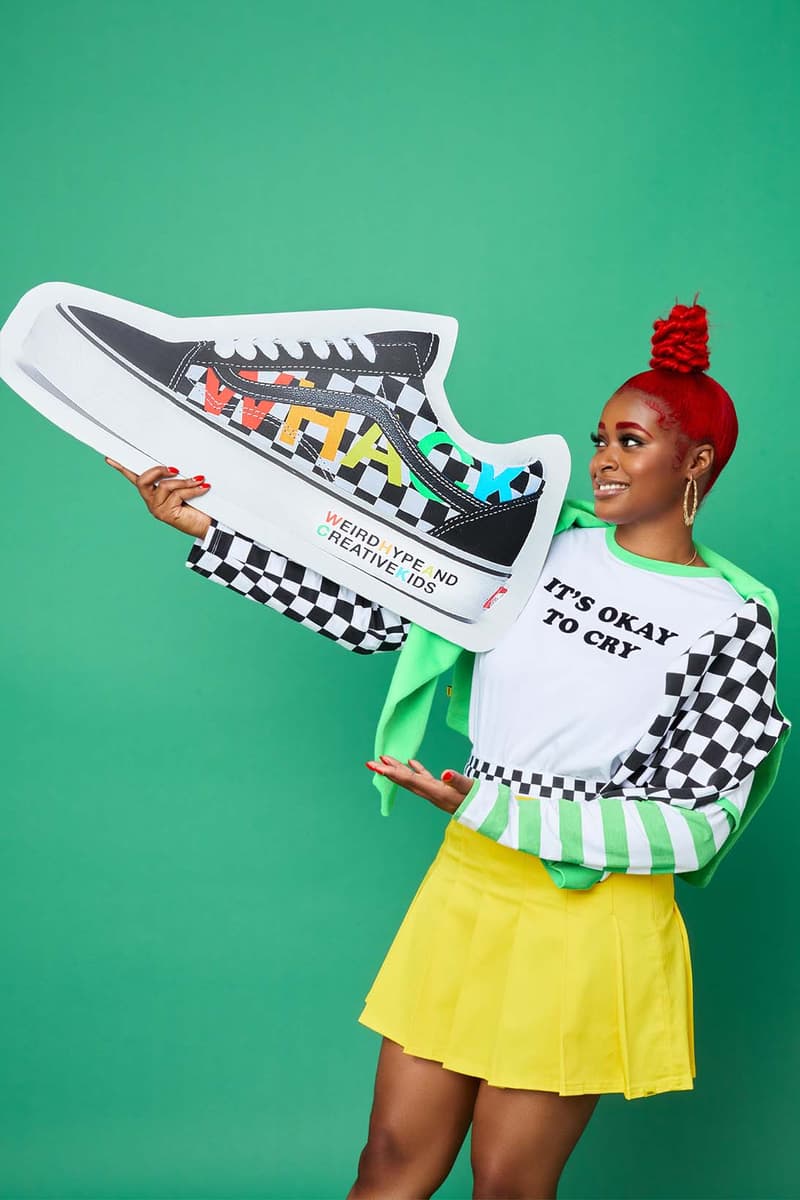 7 of 15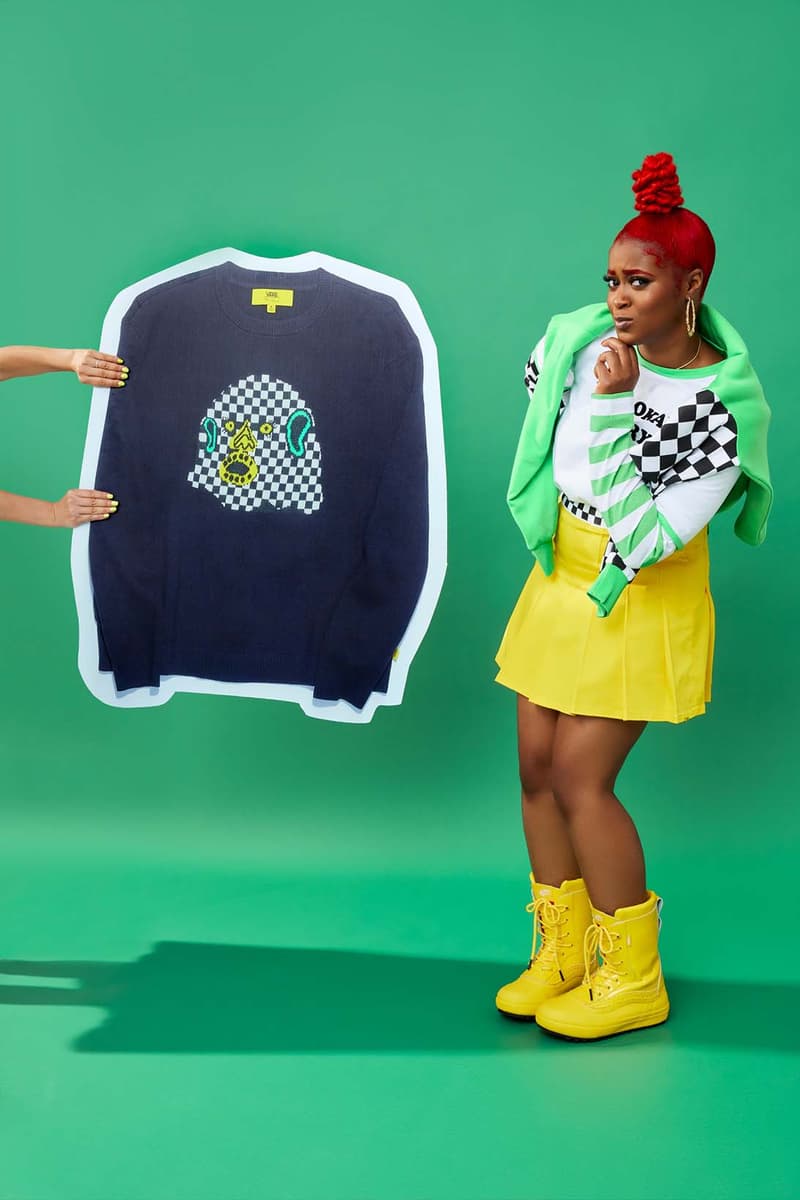 8 of 15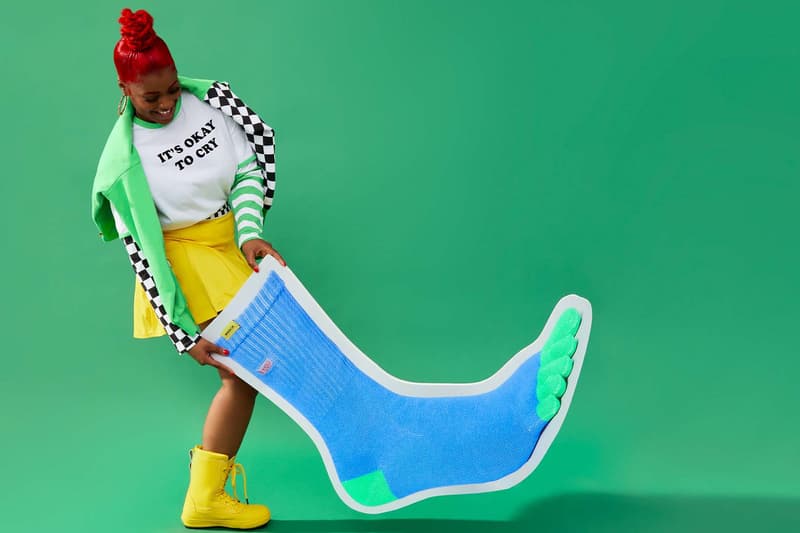 9 of 15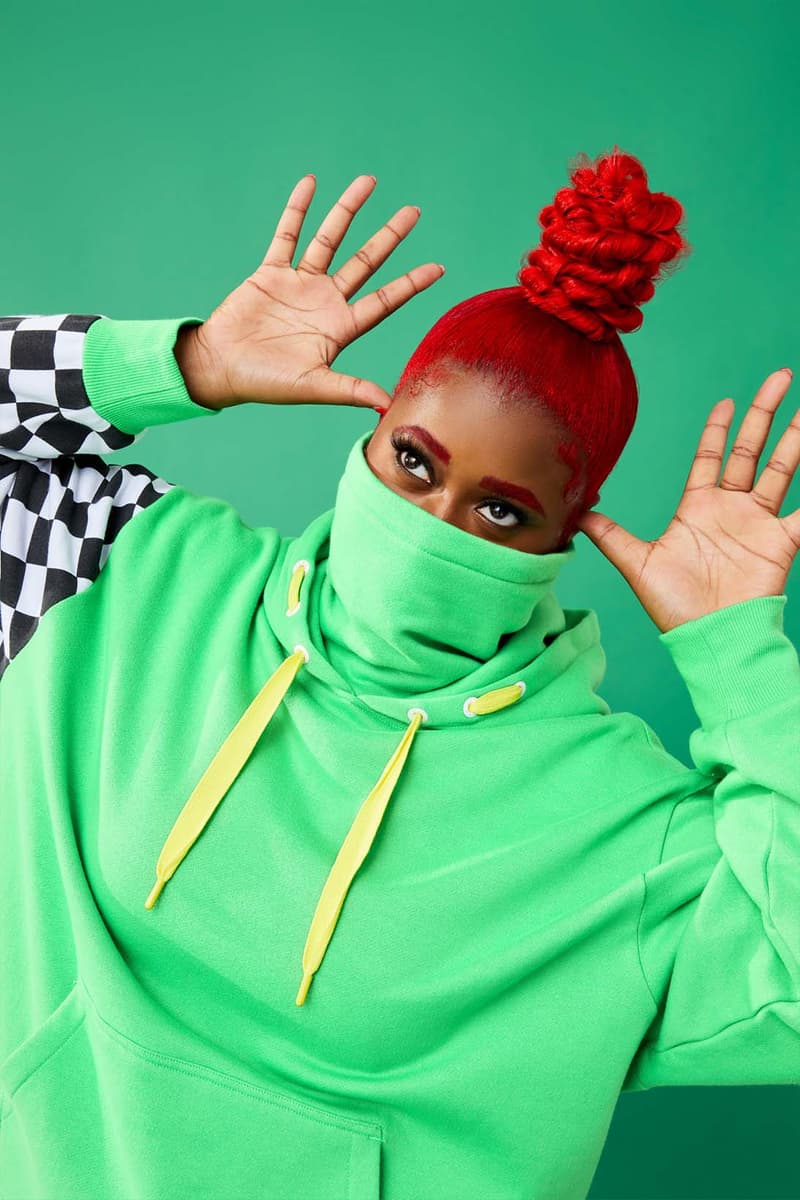 10 of 15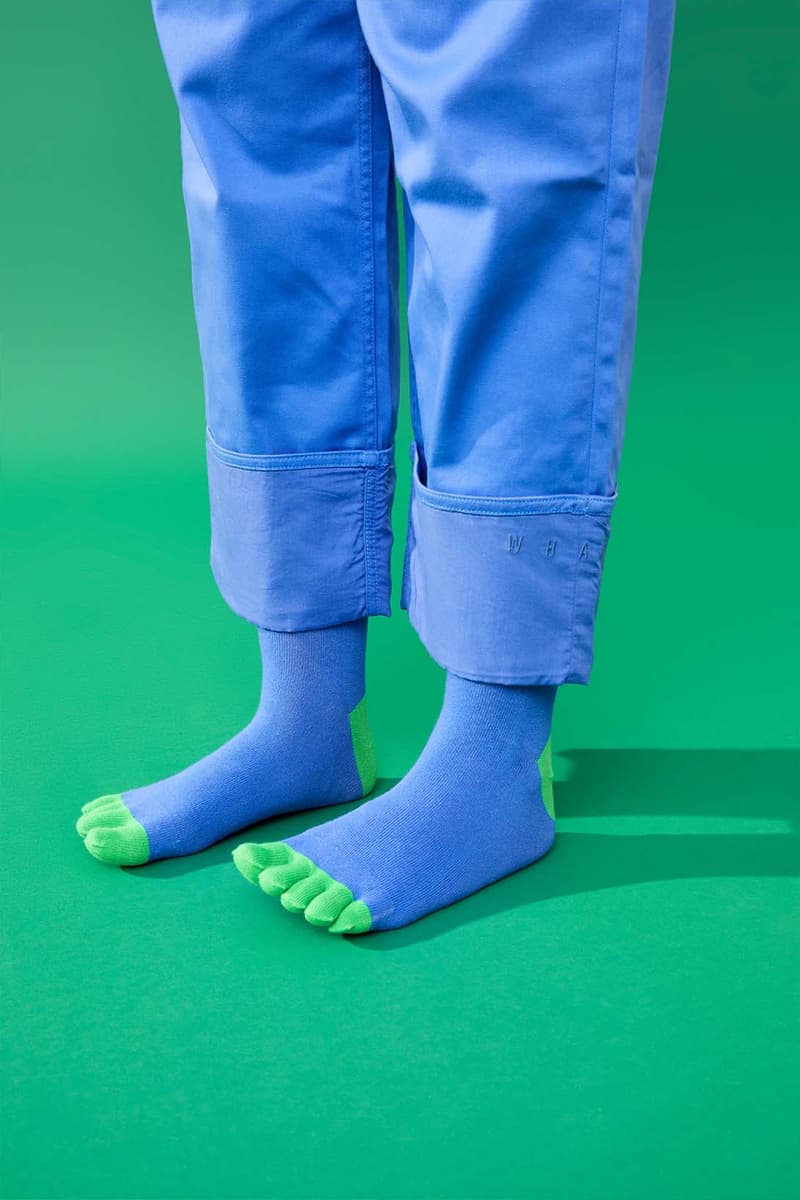 11 of 15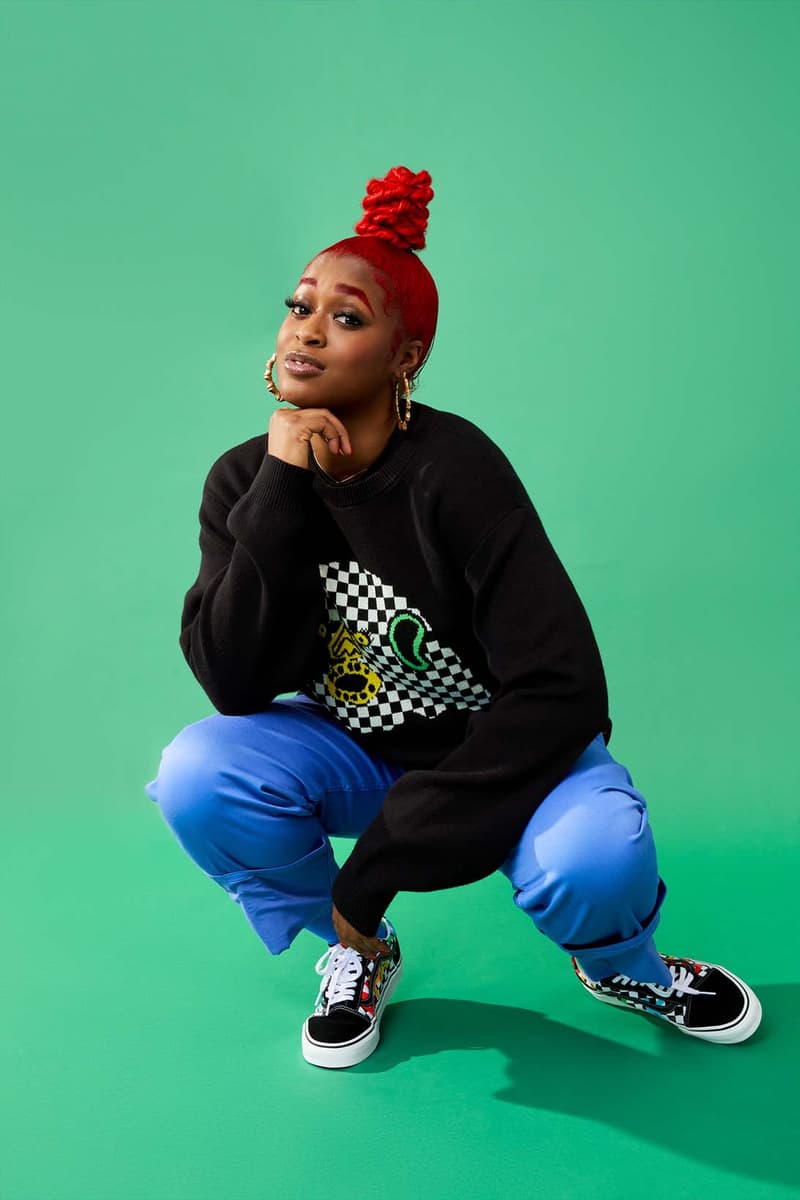 12 of 15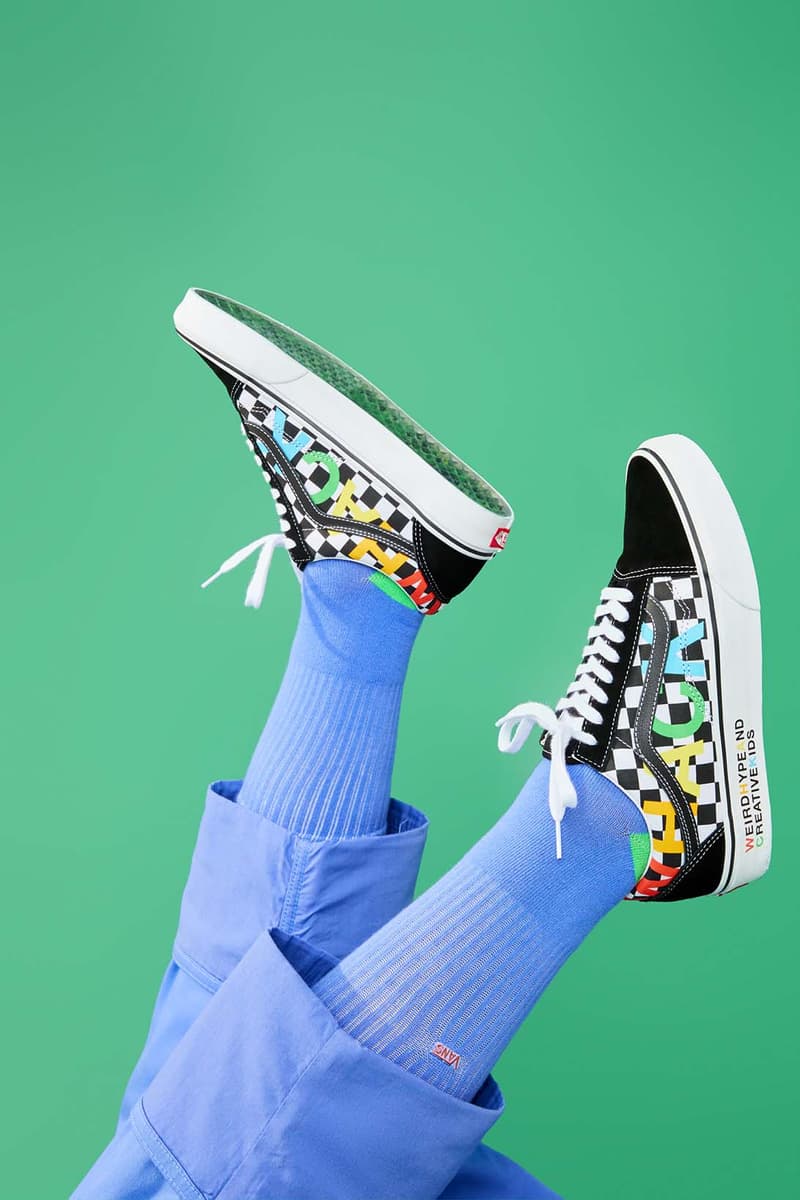 13 of 15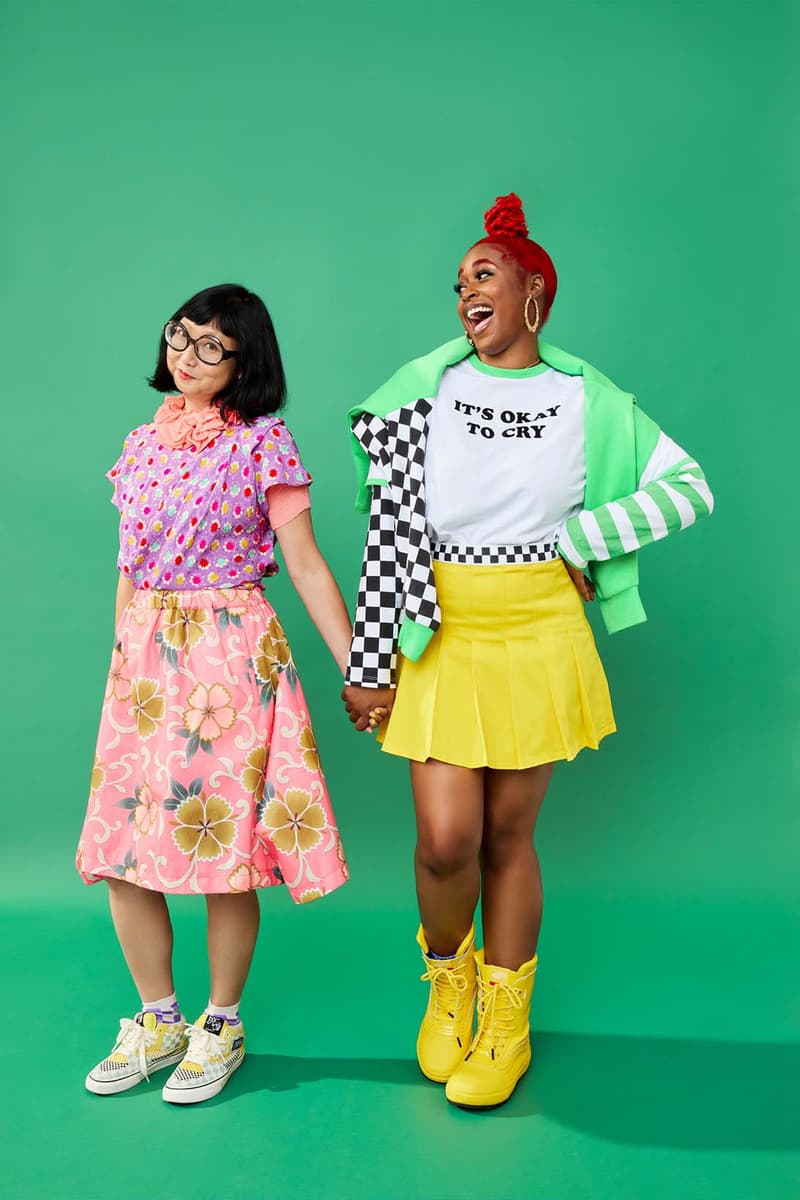 14 of 15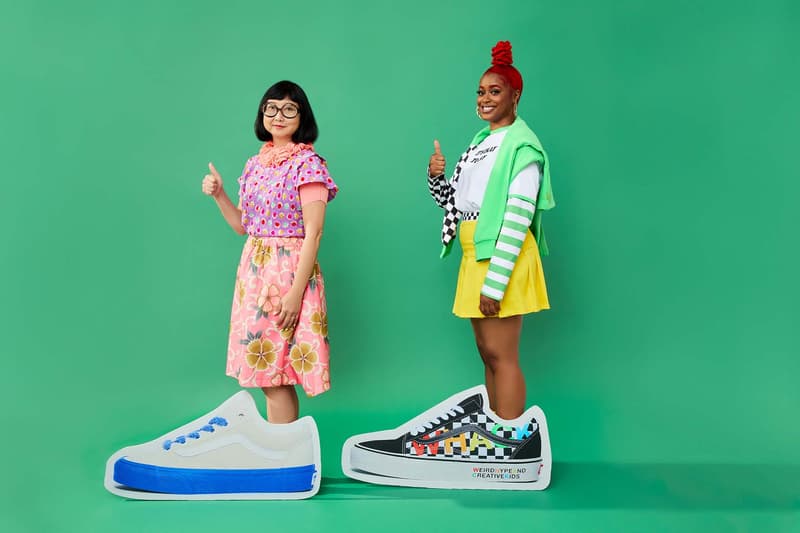 15 of 15
Footwear
Vans and Tierra Whack Create '80s-Inspired Collab
The artist brings her bold signature style to kicks and apparel.
Vans and Tierra Whack Create '80s-Inspired Collab
The artist brings her bold signature style to kicks and apparel.
Visionary rapper Tierra Whack brings her eccentric aesthetic to Vans for an exclusive footwear and apparel collection. Known for her irreverent take on the arts, the Philly-based musician, producer and creative worked with her longtime stylist and collaborator Shirley Kurata on a playful capsule that plays on what they call the "WHACK aesthetic."
Initially released during Tierra's 2019 House of Vans performance, the Vans x Tierra Whack Old Skool features oversized "Whack" lettering, reiterated on the sidewall as "Weird Hype and Creative Kids." Tierra's Style 36 comes done in an eco-suede upper with a pop of blue, while the Vans x Tierra Whack Half Cab combines colorful checkerboard prints and fuzzy laces. Fans of Tierra are sure to gravitate towards the Vans x Tierra Whack Standard Snow MTE, a weather-ready, bright yellow boot done in patent leather.
The collaborative apparel includes a ringer tee that reads "It's Okay to Cry," a bucket hat and a pair of Vans Authentic Chinos.
View this post on Instagram
"It was an amazing experience to be able to take what I do with music and apply it to fashion," said Whack. "Making music is all about collaboration and it was great to work with Shirley and with Vans to give people a collection they can feel free in."
Learn more about the collaboration below in our interview with Shirley Kurata. The full collection will be available at Vans on December 3.
What can you tell us about the design process for this collaboration?
Tierra and I often text each other things that inspire us and from there, we come up with designs that we think are interesting and fun. Sometimes it starts off with a painting of David Hockney that she liked, and I thought the color palette would be a nice launching board. From there we thought about things we collectively like, such as color blocking, yellow boots, stripes, the '80s and came up with the collection that you see now.
In what ways does the collection reflect Tierra's personal style?
Tierra likes color and pattern, and she likes a modern take on things that also have inspiration from things in the past. She also likes elements that are unconventional yet also wearable and I think this collection embodies all those elements.
What is your favorite item from the collection and why?
I think it might be the yellow Standard Snow MTE boot because generally, snow boots are in traditional colors like brown or black and I hardly ever see them in fun colors. Since I'm LA-based, we don't get much snow and cold weather here, so I'm looking forward to going to the mountains or to a colder city in the winter to wear them! For LA though, I think the Half Cabs might be the other item I really like and would rock on a regular basis. I like any nod to '80s skate culture.
Share this article