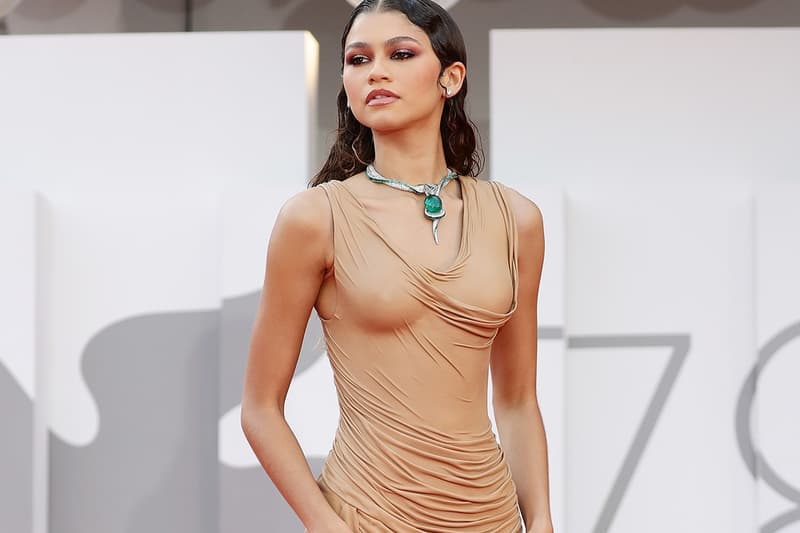 Film & TV
Zendaya Wants To Direct a Story About 2 Black Girls Falling in Love
A coming-of-age romance "where awkward and funny things happen."
Zendaya Wants To Direct a Story About 2 Black Girls Falling in Love
A coming-of-age romance "where awkward and funny things happen."
Zendaya's talents have no limits. She can act, sing, dance, serve looks and in the future, she'd love to direct — specifically tell "a simple love story about two Black girls."
"I don't want it to be rooted in anything other than just a story about two people falling in love and that's it," she told Euphoria co-star Coleman Domingo for the latest cover story of Interview. "Something simple and beautiful, that leaves you happy and wanting to fall in love yourself."
The Emmy-winning actor admitted she's a romantic, which she would like to use in her art in a light-hearted manner since the industry has been lacking those kinds of love stories. "I also feel I just haven't seen that without it dealing more with the traumatic side of things — which is really important to talk about, but I would love a coming-of-age story where awkward and funny things happen, just like when any other young person is trying to figure out who they are," she added.
"The hope is that I'll be able to, one day, make the things that I want to see," Zendaya explained.
For now, you can catch Zendaya in Spider-Man: No Way Home premiering in theaters on Dec 17 and on Season 2 of Euphoria streaming on HBO Max on January 9.
Share this article