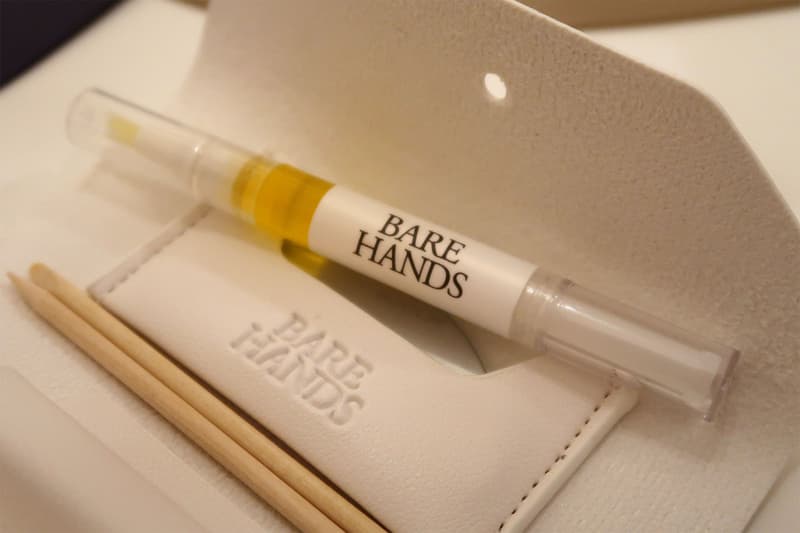 1 of 2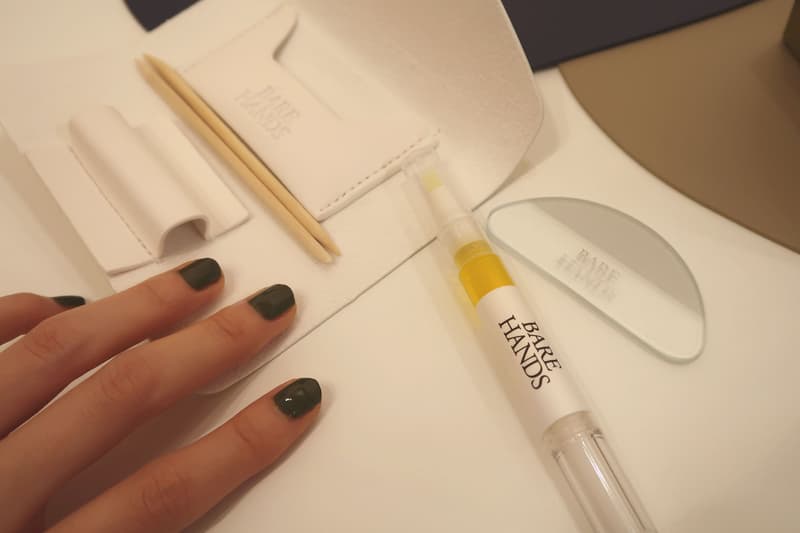 2 of 2
Beauty
I've Said Goodbye to Nail Salon Appointments, Thanks to Bare Hands' Manicure Kit
This beginner-friendly set will keep your nails naturally healthy.
I've Said Goodbye to Nail Salon Appointments, Thanks to Bare Hands' Manicure Kit
This beginner-friendly set will keep your nails naturally healthy.
Like many others, I've been struggling with taking care of my nails ever since the pandemic broke out. Having gel polish manually removed due to business shutdowns, my nail beds were severely damaged. This has led me to search for easy at-home routines to maintain healthy nails and cuticles.
I've seen plenty of tutorials on YouTube where people use tools like nippers to take care of their nails. As a beginner, however, the practice feels risky as I am not skilled at using the instrument and is scared of cutting bits off my skin. I want to find something simple enough to use that can keep my nails actually nourished and healthy, not just appear clean.
What I loved about Bare Hands when I first learned about the brand is that it is extremely user-friendly and focuses on helping you achieve a naturally healthy look. Aside from the aesthetic packaging, which isn't very common when it comes to nail-related products, I appreciate the brand's step-by-step tutorial that is accessible through a QR code.
Continue reading to learn why I've been loving Bare Hands' Dry Gloss Manicure Kit.
WHAT IS IT: Bare Hands The Dry Gloss Manicure Kit
WHY IT'S WORTH THE HYPE: I'm no expert in taking care of my nails, and that is exactly what makes the Dry Gloss Manicure Kit the perfect product for me. Packaged in a soft vegan leather case, the Polisher is designed to buff the nails for shine. After filing, all you need to do is apply the Cuticle Oil for a hydrating and strengthening effect.
When I followed the step-by-step routine for the first time, I was amazed at how simple it can be to take care of your nails at home. It also gives you that sense of self-pampering, which is a great way to wind down and relax after a long day of work.
After trying out the Dry Gloss Manicure Kit, I've noticed that my nails are less frail from the damage previously caused by removing gel polish. I also like to rub the oil, which boasts pleasant scents of citrus and ylang-ylang, into my fingers for additional hydration achieved through jojoba, grape seed, castor and sea buckthorn oils.
WHERE YOU CAN FIND IT: The Dry Gloss Manicure Kit is available on Bare Hands' web store for $39 USD.
Share this article