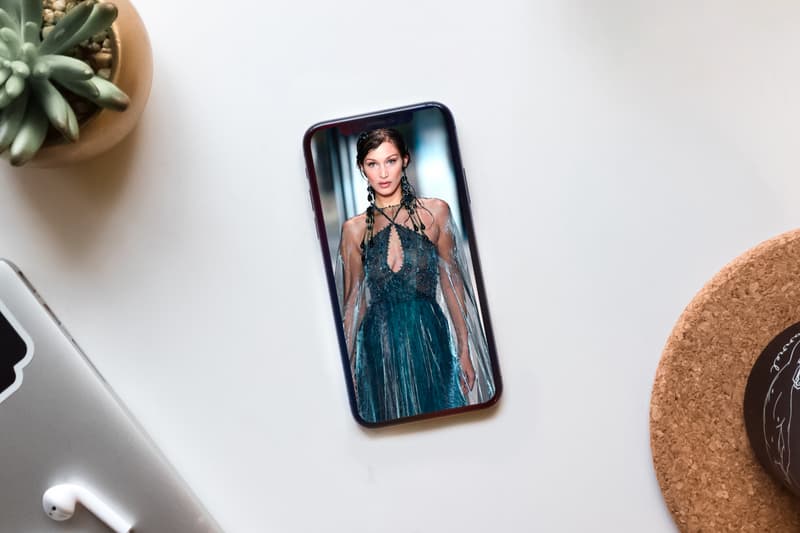 Fashion
Fashion Week Has Gone Digital, and You're Invited
Here's how you can watch the upcoming Fall/Winter 2021 shows, from the comfort of your sofa.
Fashion Week Has Gone Digital, and You're Invited
Here's how you can watch the upcoming Fall/Winter 2021 shows, from the comfort of your sofa.
It goes without saying that the COVID-19 pandemic has impacted the fashion industry in ways that no one could have predicted. It has been a whole year since the last physical fashion week took place, and the world has changed a whole lot since.
With fashion month kicking off, we're experiencing it in a whole new format that is all digital, and accessible to anyone. After a year of navigating the industry and working with the restrictions, brands have found new ways to get creative in order to showcase their collections. For its men's spring 2021 collection we saw Loewe play with new formats, sending its "audience" what it called a "Show in a Box," which featured cut-outs and DIY material for receivers to put together their own show with the brand's collection, and for Spring/Summer 2021 the three-meter "show on the wall" poster box was delivered to the homes of viewers to get a hands-on experience.
View this post on Instagram
Not only have brands experimented with what was referred to as "phygital formats," (although the new term never caught on) but also storytelling through video and other formats. For Virgil Abloh's Fall/Winter 2021 menswear collection, the designer put together an impactful video that included poetry, dance and music, and was captured between Paris and a village in the Swiss mountains. There are endless examples, and seeing as COVID-19 seems to have no rush leaving us, there will be even more digital experiences to be made.
So, how does one attend the new "digital fashion week?" Well, the answer is a bit ambiguous but you just tune into your favorite brand's website, Instagram or platform of choice to experience the shows when they're revealed. You can find the schedule for London Fashion Week here,  and other dates for shows in Milan and Paris here.
The downside of digital fashion week is that the schedules seem to be blurring into one another, and they can sometimes be hard to keep track of as a lot of brands decide to reveal their collections without a tie to the traditional fashion schedule. The best way for you to "attend" is to make sure to keep an eye on the social media pages of your favorite brands, as they often promote and reveal the show date and time ahead of time. All you need to watch a show is a device like a smartphone or a computer, and that's it. It is as easy as that to access what has been strictly invite-only events in the past.
View this post on Instagram
It may seem like a mission to tune into the shows, and it isn't as fun as the glitz and the glamour of the physical fashion weeks that we've previously experienced, but through digital shows all of us are able to attend – without even leaving our couches. Digital fashion week gets rid of the exclusivity that has been tied to fashion since its inception, and makes it widely available to those who want to see it, including students, aspiring designers, writers and other creatives.
All in all, we're gearing up to watch our favorite shows as the Fall/Winter 2021 season kicks off in New York City with an exciting schedule that you can find here. Make sure to keep checking back, as Hypebae will be covering fashion month, and don't miss our previous pieces from Copenhagen Fashion Week and Stockholm Fashion Week here.
---
Share this article