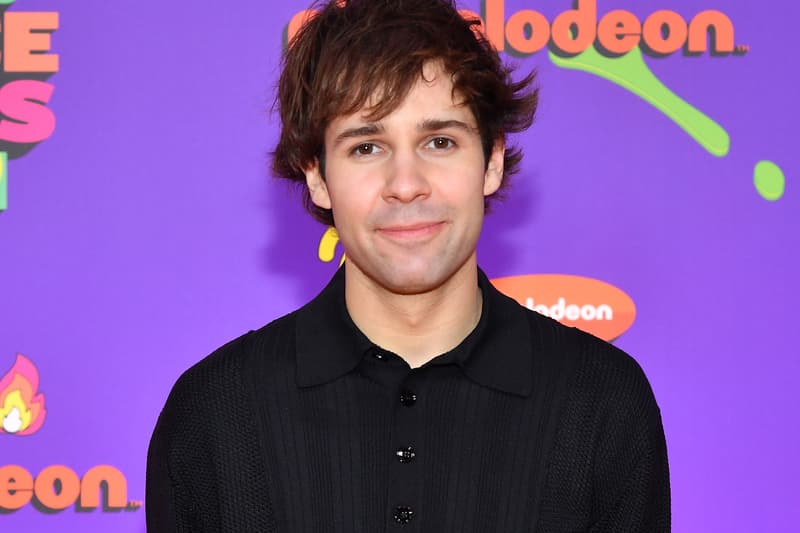 Culture
David Dobrik Dropped by Sponsors Following Vlog Squad Sexual Misconduct Allegations
Multiple parties have come forward with accounts of the YouTube ensemble's exploitative behavior.
David Dobrik Dropped by Sponsors Following Vlog Squad Sexual Misconduct Allegations
Multiple parties have come forward with accounts of the YouTube ensemble's exploitative behavior.
YouTuber David Dobrik, who has long dogged criticism for making racist jokes in his videos, has been dropped by several sponsors in the wake of sexual misconduct allegations made against his ensemble of content creators, the Vlog Squad.
Last month, former Vlog Squad member Seth Francois appeared on an episode of the H3H3 podcast to discuss an exploitative prank pulled on him in 2017. During the incident, which was filmed and posted in a video titled "HE THOUGHT HE WAS KISSING HER!! (SUPER CRINGEY)," Dobrik tricks a blindfolded Francois into kissing fellow Vlog Squad member Jason Nash. "I was touched by someone I did not consent to," Francois said of the situation.
Later in February, internet personality Trisha Paytas — an ex-girlfriend of Nash — took to a podcast called Frenemies to describe another disturbing incident. According to Paytas, Dobrik hid while she and Nash had sex, filming her naked without her consent. The incident is the subject of a YouTube video titled "I SNUCK INTO THEIR HOTEL ROOM!! (SURPRISE)." Vulture notes the video is still live.
Another allegation surfaced on March 16 in an investigative report published by Insider. In the article, an anonymous woman says former Vlog Squad member Dom Zeglaitis raped her, an account corroborated by at least one other person. The woman appeared in a since-deleted 2018 video posted to Dobrik's channel titled, "SHE SHOULD NOT HAVE PLAYED WITH FIRE!!" The video shows Zeglaitis joking about inviting several women over for a fivesome. He later recounts having sex with one of them.
Now, several former and recent sponsors of Dobrik's are cutting ties with him. In statements obtained by The New York Times, HelloFresh said it will no longer work with Dobrik or the Vlog Squad going forward, and Dollar Shave Club suspended all activity with the YouTuber. EA Sports said it has no plans to work with Dobrik in the future, and SeatGeek is "reviewing" its partnership with him. DoorDash terminated its sponsorship of his podcast and Shark Capital severed all ties with his photo-sharing app, Dispo.
Last week, Dobrik posted a video addressing some of the allegations. He apologizes to Francois but does not respond to the account detailed by Insider. Instead, he states that his former collaborators and Vlog Squad members have "disappointed" him.
Share this article