CHUNG HA Feels at Home With Her First-Ever Studio Album, 'Querencia'
The K-pop artist talks memorable moments and risky choreography for "Bicycle" in our interview.
Music
CHUNG HA Feels at Home With Her First-Ever Studio Album, 'Querencia'
The K-pop artist talks memorable moments and risky choreography for "Bicycle" in our interview.
After making her debut as a solo artist in 2017 with her Hands on Me EP, K-pop artist CHUNG HA has marked another milestone in her music career with her first-ever studio album titled Querencia. Upon its release in February, the 27-track record and its lead song "Bicycle" have been taking over the scene, appearing on some of the hottest television shows in Korea and amassing millions of views on YouTube.
Querencia, named after the Spanish word that the singer interprets as "a place from which one's strength is drawn, where one feels at home; the place where you are your most authentic self," directly reflects CHUNG HA as an artist and how far she has come since first appearing on screen as a member of project girl group I.O.I. "I think this album was a huge step forward for me," the musician shares with HYPEBAE.
For those who have yet to listen to the four-part album, standouts aside from "Bicycle" include "Demente," a Spanish-language tune featuring Guaynaa, as well as "BYULHARANG," a track dedicated to none other than CHUNG HA's dearest fans. In our interview with the star, we talk about everything from the memorable moments of creating Querencia, to the daring dance moves for "Bicycle" and more. Read on for our conversation with CHUNG HA on her album.
Querencia is now out on major streaming platforms including Apple Music and Spotify.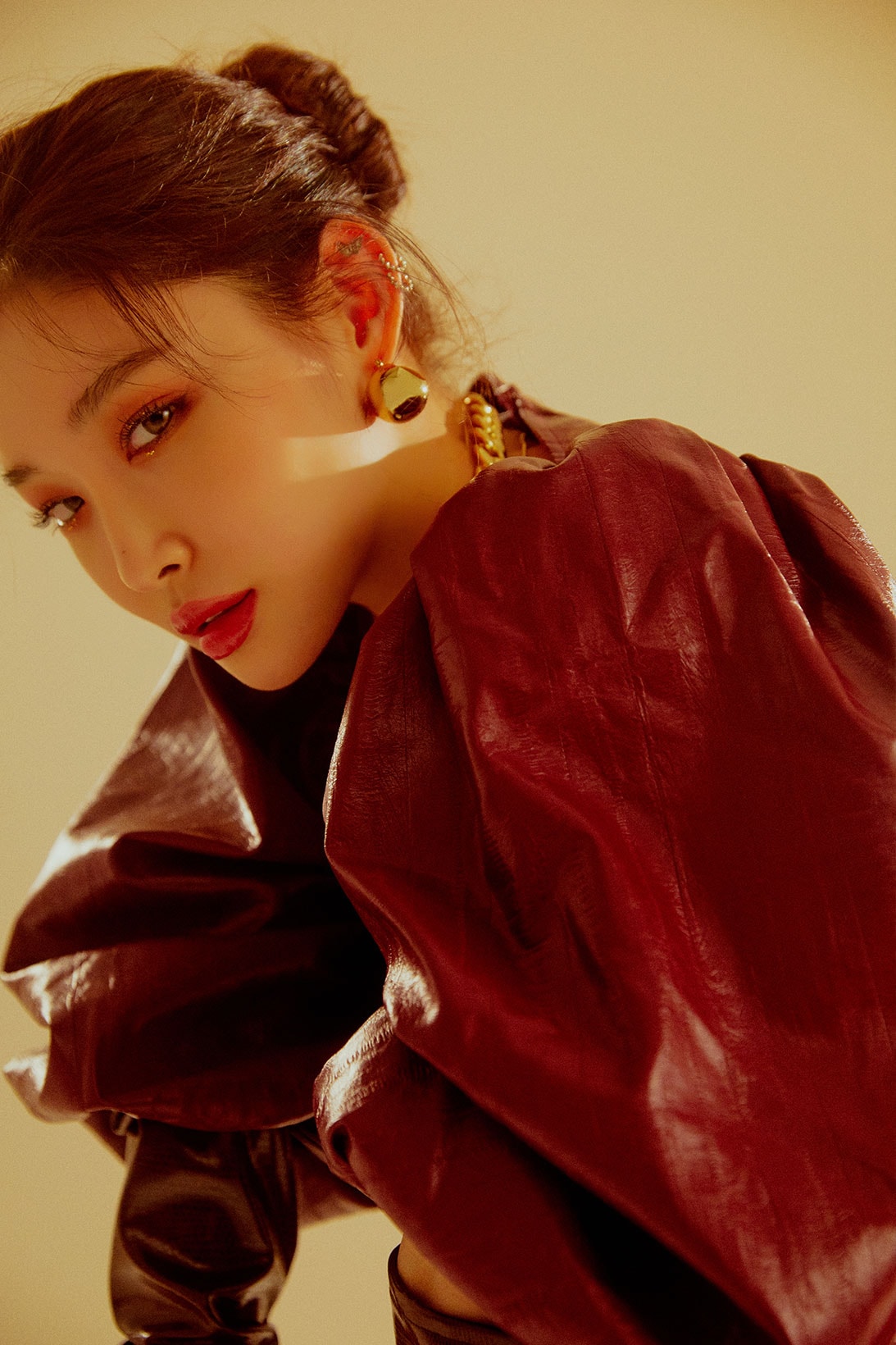 How does it feel to finally release a full studio album as a soloist?
I have been preparing for a long time and I think this album was a huge step forward for me. This was my first studio album. It made me feel as nervous as when I was making my first debut.
From this 21-track record, which song do you think best represents you as a person and artist?
"Bicycle" – it shows the boldest and most intense performance of all. The lyrics convey "I will do what I want to do in my own way." I put lots of thought into the lyrics, and I think overall, "Bicycle" represents me as a person and the artist I hope to become.
How did you end up choosing "Bicycle" as the title track?
I really liked "Bicycle" when I heard it for the first time. I knew I wanted it as one of the songs on my album. However, I was hesitant when my company wanted to make it the title song. Yet, after listening to it a couple more times, I started to feel like this was it. I started to write my lyrics and by that point, I just really wanted to perform "Bicycle" in front of my fans.
From music videos to performances, you've showcased so many different outfits and glam looks with the album. Which look has been your favorite so far and why?
I like the way I look when I ride the bicycle in the music video. My hair was in purple and I wore a leather costume. I thought it wasn't too lavish, yet the color purple matched with "Bicycle" and the empowering image of the song.
Let's talk about the choreography for "Bicycle" — you ride a human bicycle, and there's a powerful dance break where you do a backflip. What were the challenges of mastering the song in terms of choreography, and why did you decide to go with such powerful — and sometimes risky — moves for the performance?
There are lots of interesting dance moves. I ride a bicycle, I raise both of my hands up high and march out fiercely. Learning the choreography wasn't easy. As I practiced and edited the moves, I was able to deliberately express my thoughts and ideas. Yes, the backflips were risky – but we practiced a lot and finally my dancers and I learned how to do it! I think those difficult and risky moves become less intimidating as we coordinate together many times.
Were there any other memorable moments behind the making of Querencia?
It is difficult to choose one particular moment that is memorable. I have been working on my album for a very long period of time and the process was fun. However, there is one moment that I clearly remember. I had to drench myself in icy cold water while shooting for "Bicycle." It was so cold that I was chattering my teeth in the pool and got scared.
From Colde and Changmo to Guaynaa and The Black Skirts, you worked with some of the hottest names in the music space. What was the collaboration process like – how did you share inspirations and communicate your ideas with the artists?
I have to give credit to my company for that, because you have to be lucky to work with such amazing artists. It's not easy to collaborate with musicians from different backgrounds, but my company offered me these great opportunities and I just had to do it. I wasn't able to share my ideas directly with the artists, but all of the songs turned out great, exactly the way I wanted them.
You released a Spanish-language track with Guaynaa. What were some reactions from your Spanish-speaking fans that you remember?
I wrote a Christmas message to my fans in Spanish last year. I had been learning Spanish to work on "Demente" and because I also want to get closer to my Español fans. I am proud and happy that my Spanish-speaking fans like it. I was happy to spend time learning the beautiful language. I still have a long way to go but I will continue to study Spanish.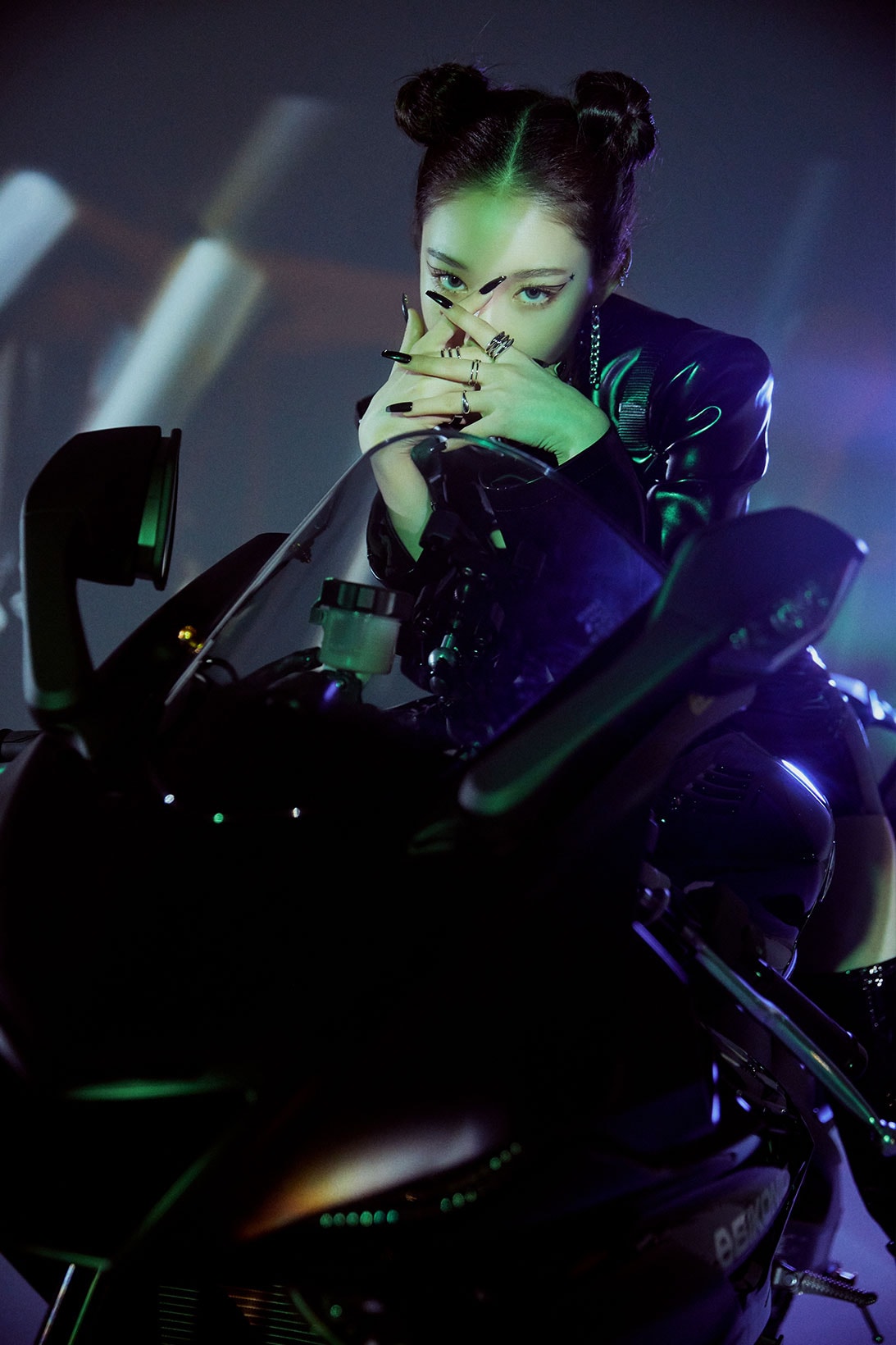 What does the term "Querencia" mean to you? What, where or who is your personal "Querencia?"
To me, "Querencia" is when I feel most like myself. It is very abstract — it can be any time, space, object or even just an emotion without a physical aspect. Thus, it is a difficult concept to define exactly. However, the whole process of making this album gave me strength and stability through 2020 and therefore I decided to name this album "Querencia."
Can you talk about any upcoming projects that you have planned?
When the promotion for Querencia ends, I would like to take a rest. It was difficult for me to take care of myself as I was really working hard on the album. I want to have some me time, and reach out to my fans in a more casual way.
---
Share this article