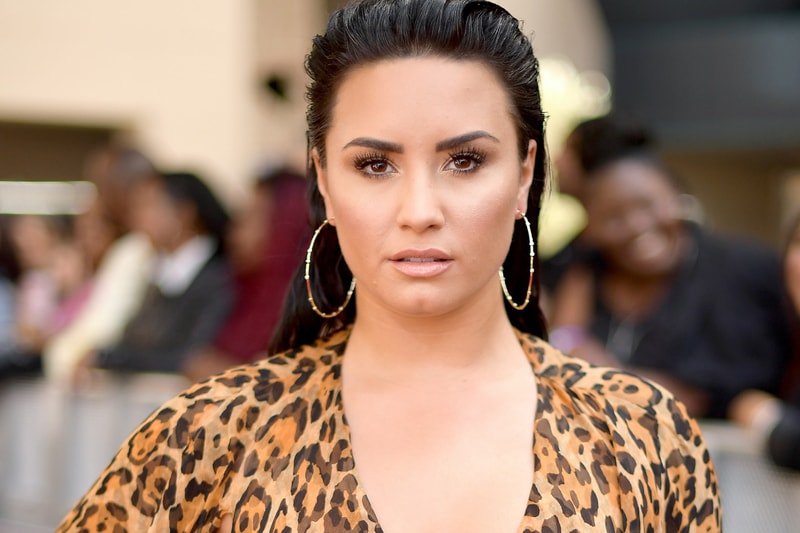 Culture
Demi Lovato Comes Out As Pansexual on 'The Joe Rogan Experience'
"I'm part of the alphabet mafia and proud."
Demi Lovato Comes Out As Pansexual on 'The Joe Rogan Experience'
"I'm part of the alphabet mafia and proud."
In time with the release of her documentary Demi Lovato: Dancing with the Devil, Demi Lovato appeared on the latest episode of The Joe Rogan Experience for an honest conversation on everything from her upcoming album to what she's been up to recently. In the interview, the singer officially came out as pansexual.
About an hour into the conversation, Rogan and Lovato began chatting about having kids and getting married, leading to the star's ended engagement with Max Ehrich. She then spoke about gender fluidity: "I don't know if I'm going to end up with a guy, so I can't really see myself maybe getting pregnant… I'm so fluid now — and a part of the reason why I am so fluid is because I was super closeted off." She went on to clarify that she identifies as pansexual. "I heard someone call the LGBTQIA+ community the 'alphabet mafia,' and I was like, 'That's it. That's what I'm going with,'" she added, sharing that she is "part of the alphabet mafia and proud."
Lovato's official coming out is not the first time the musician opened up about her sexual identity. For Glamour's April 2021 cover, she spoke about her queerness, explaining that she feels "too queer" to be with a cis man.
Listen to the full podcast featuring Demi Lovato down below.
Share this article