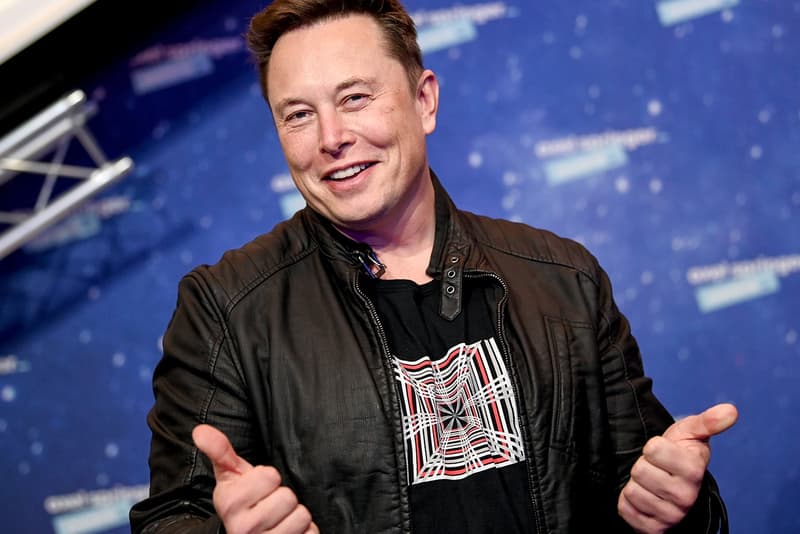 Elon Musk Is Selling a Song About NFTs as an NFT
Fans can bid on the track online.
Cryptocurrency trendsetter Elon Musk is joining in on the NFT craze by selling his very own non-fungible token: a song about NFTs. Yes, you read that correctly — the tech entrepreneur has produced a techno song about NFTs that he is selling as an NFT.
Musk, who has previously dabbled in music, tweeted a video that sets his new song (the title is still unclear) against an animation of a spinning gold trophy. An orb at the top of the 3D graphic is topped with a light-up sign reading "NFT" and its base is embossed with the acronym "HODL," or "hold on for dear life." As for the electronic track itself, it features a female vocalist delivering sparse lyrics including "NFT for your vanity" and "Computers never sleep" atop a pulsing beat.
"I'm selling this song about NFTs as an NFT," the self-described "Technoking of Tesla" summed up in a caption. Though Musk hasn't publicly announced where he is selling the track, CNBC reports that his tweet is listed on Valuables, a blockchain social media platform that verifies the identity of anyone who posts an NFT for sale. Currently, the highest bid for the post is $1.12 million USD.
In case you missed it, here's everything you need to know about NFTs.
Share this article