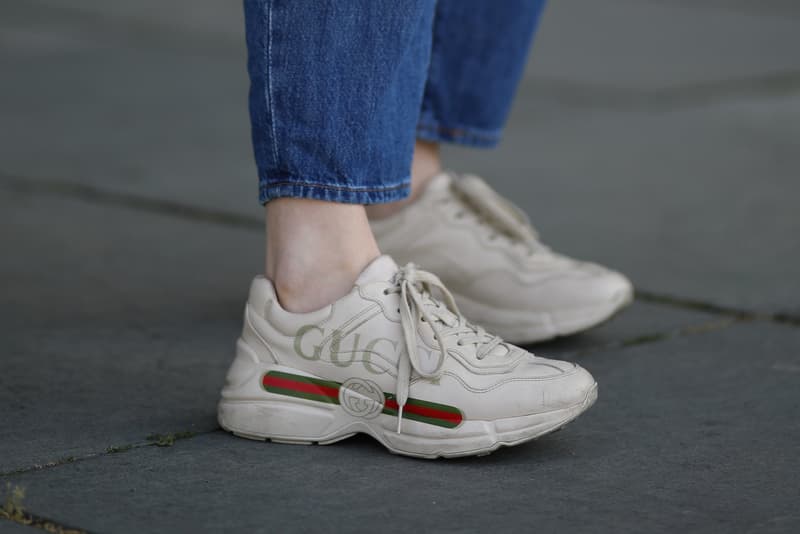 Gucci's New Sneakers Cost $12 USD, but You Can't Wear Them
Not IRL, at least.
Gucci has teamed up with AR fashion company Wanna to debut a pair of virtual sneakers that cost $12 USD. Designed by Alessandro Michele, the neon kicks can be "worn" using a special filter available on the Gucci and Wanna apps. The shoes can also be applied to avatars for games including Roblox.
Gucci's digital creation isn't technically an NFT — however, the house's foray into virtual footwear points to the potential of collectible fashion NFTs. Designers could sell new collections as NFTs, or even release exclusive runway experiences in a digital format. "In five or maybe 10 years a relatively big chunk of fashion brands revenue will come from digital products," Wanna CEO Sergey Arkhangelskiy told Business of Fashion. "Our goal as a company is to actually supersede the product photos…and substitute it for something which is way more engaging and closer to offline shopping."
Gucci's digital sneakers are available for $11.99 USD on the Gucci app or $8.99 USD on the Wanna app.
Share this article