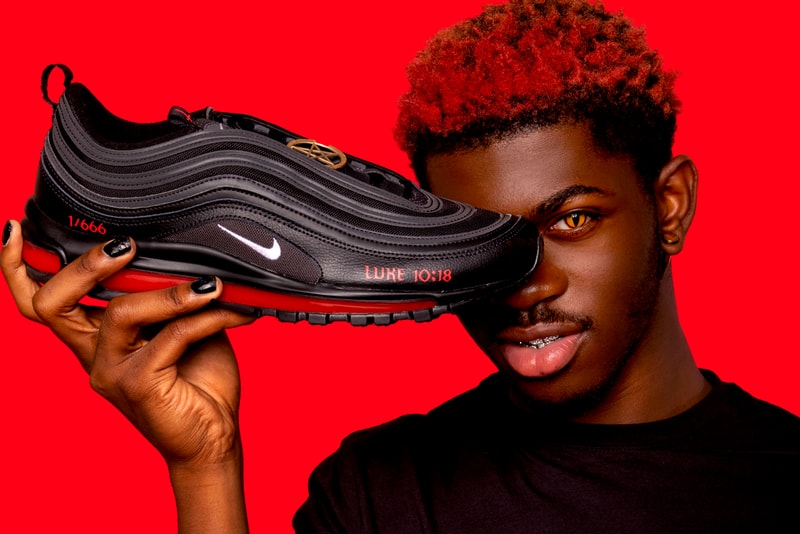 1 of 14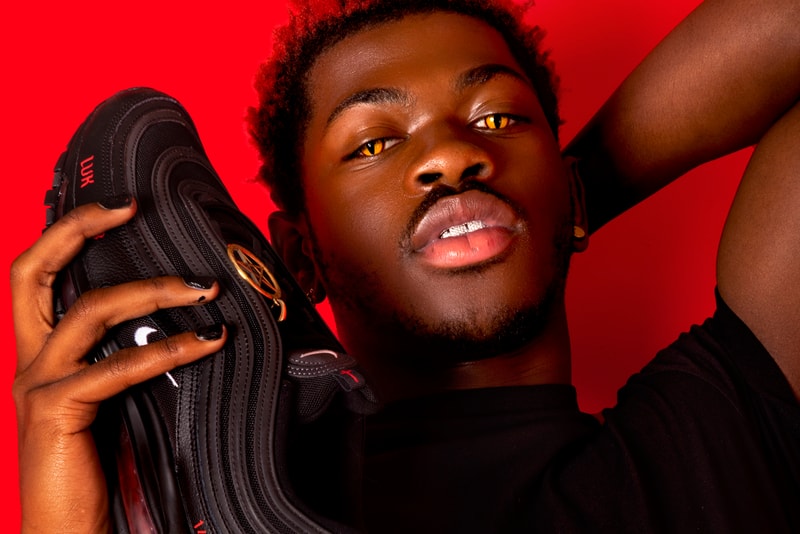 2 of 14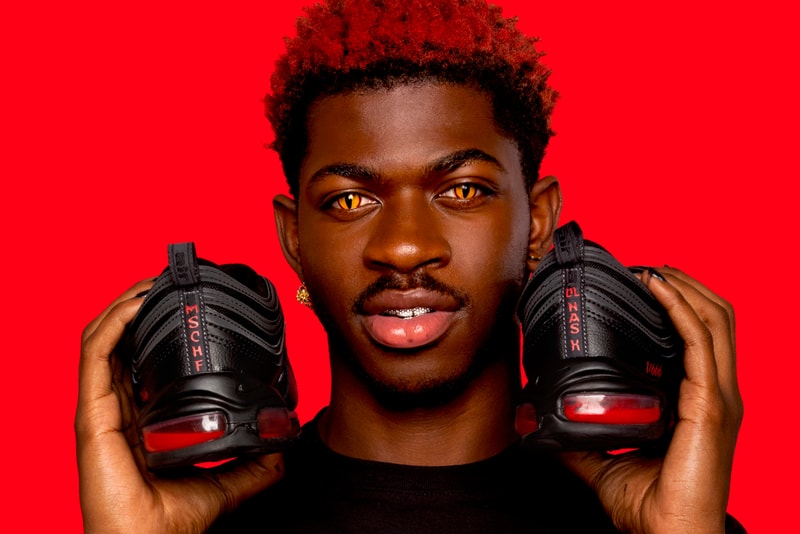 3 of 14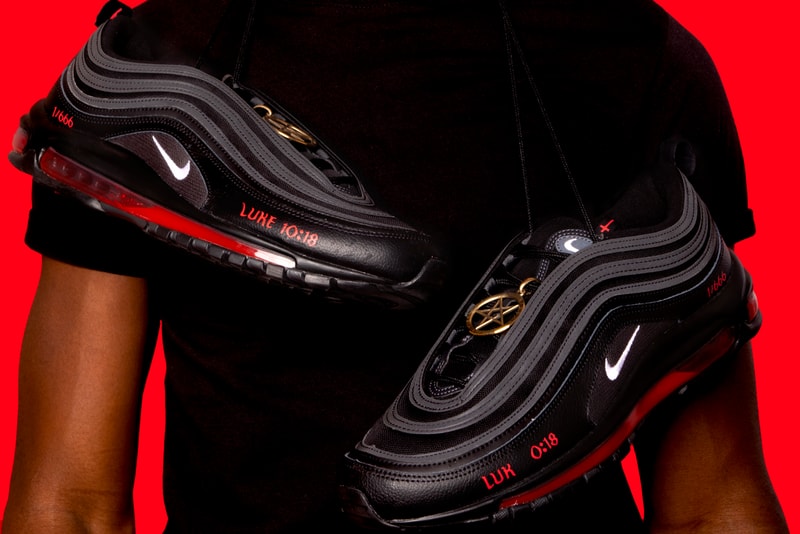 4 of 14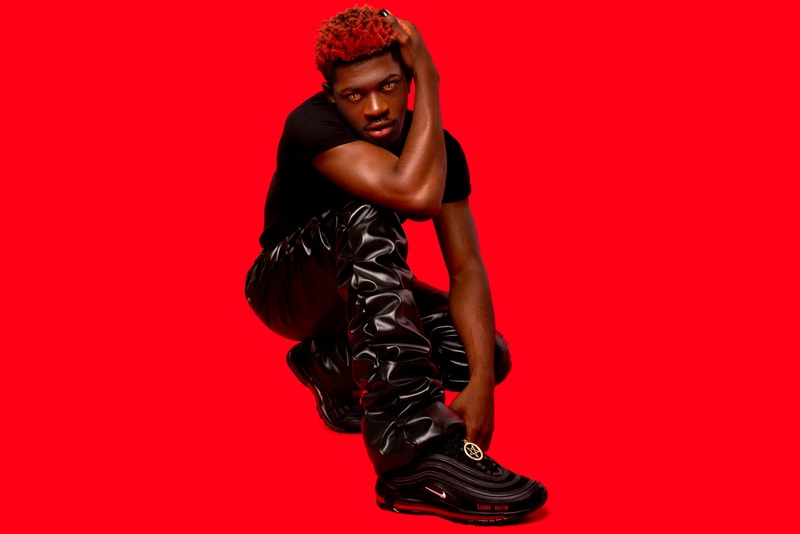 5 of 14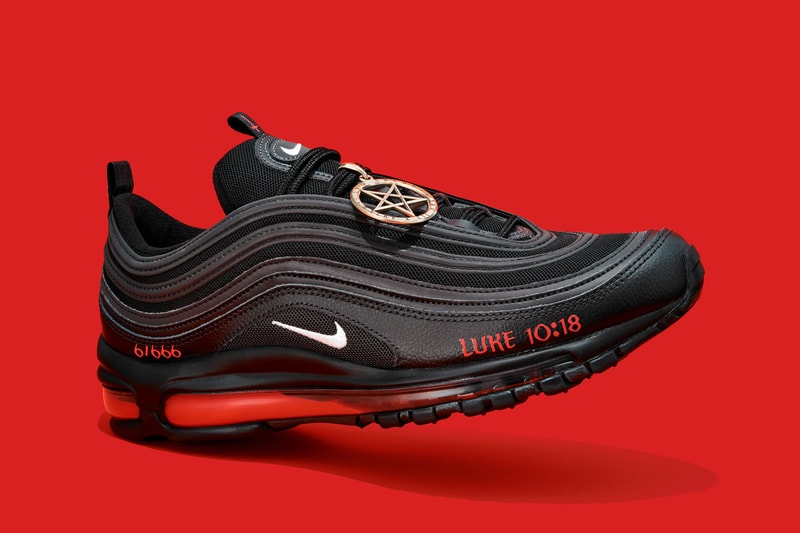 6 of 14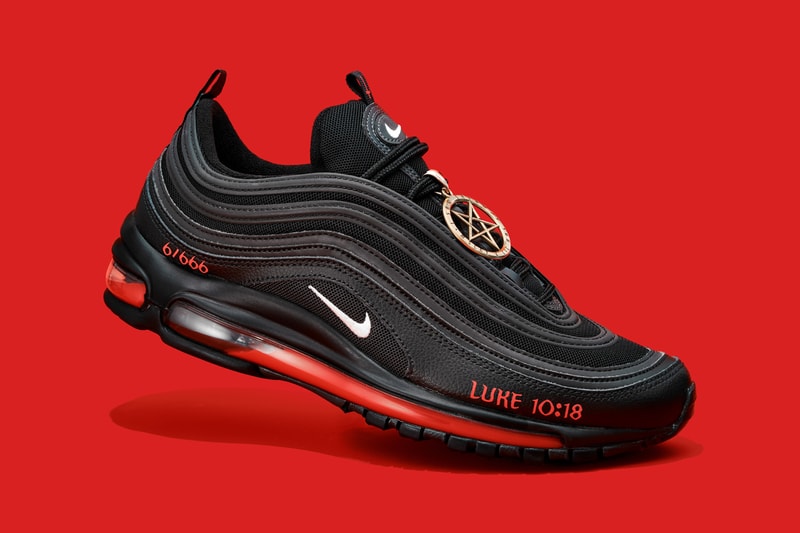 7 of 14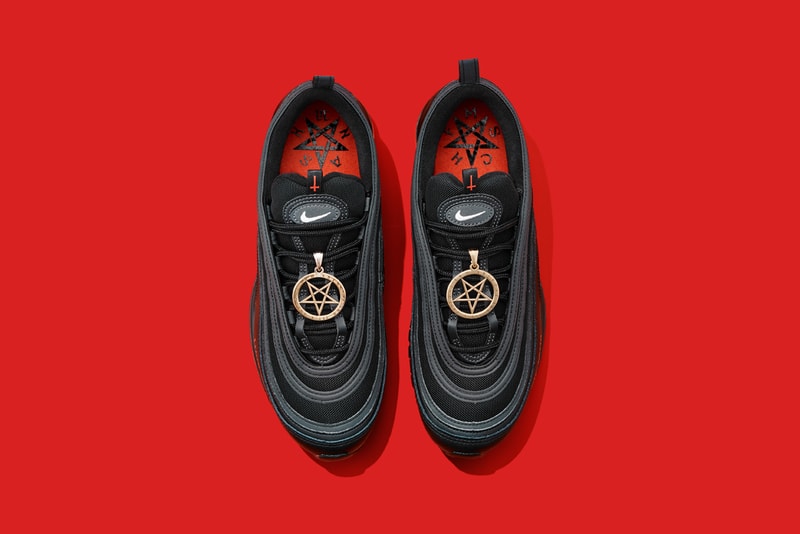 8 of 14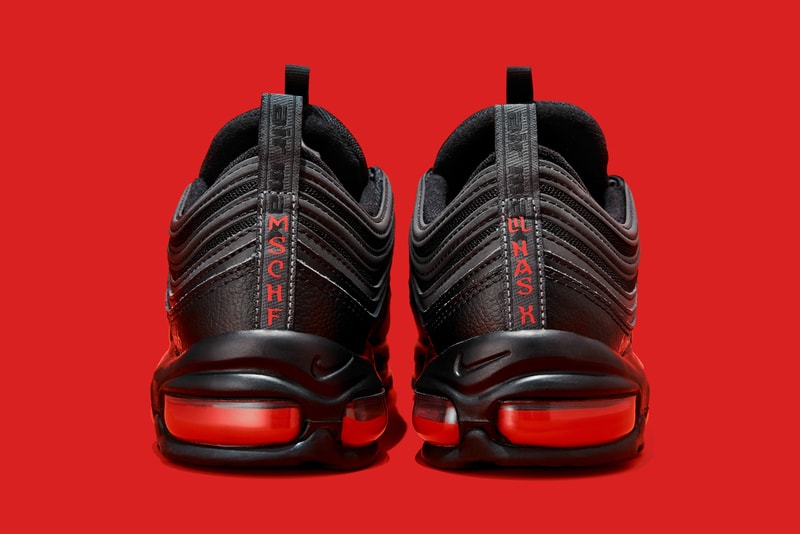 9 of 14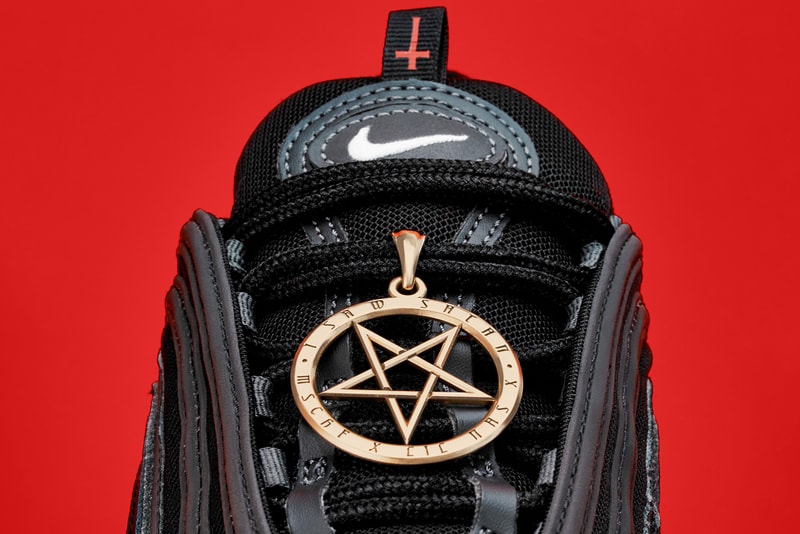 10 of 14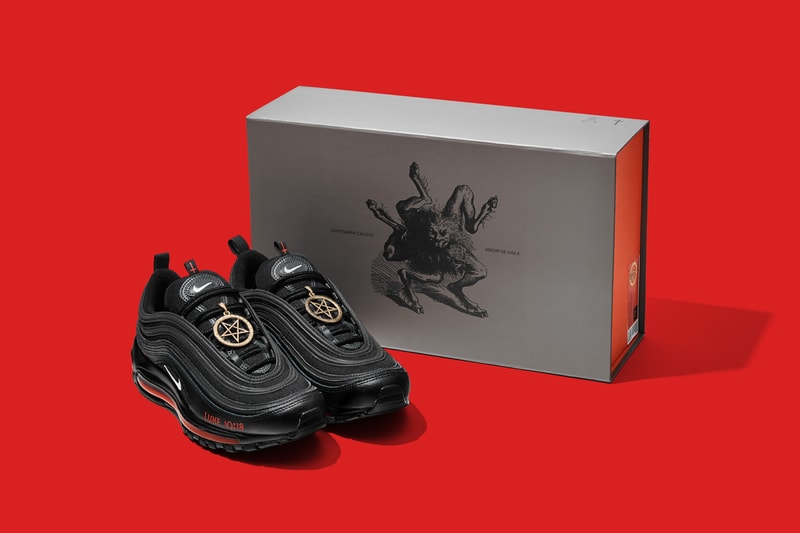 11 of 14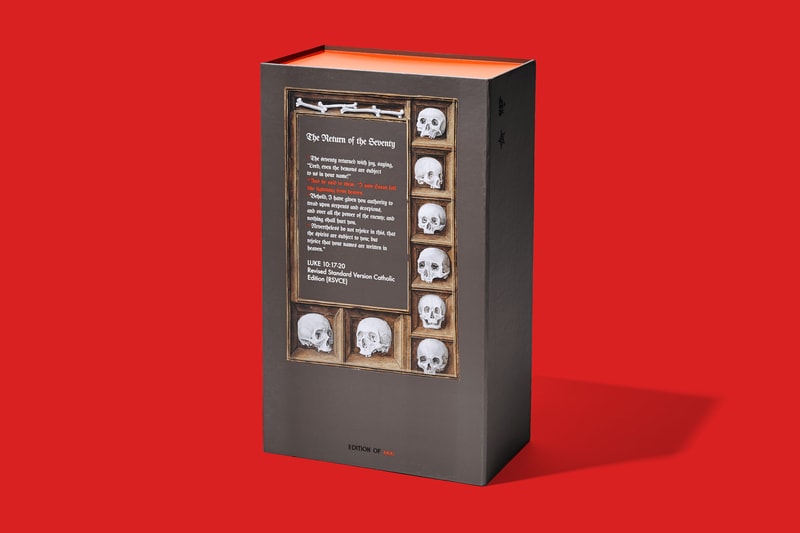 12 of 14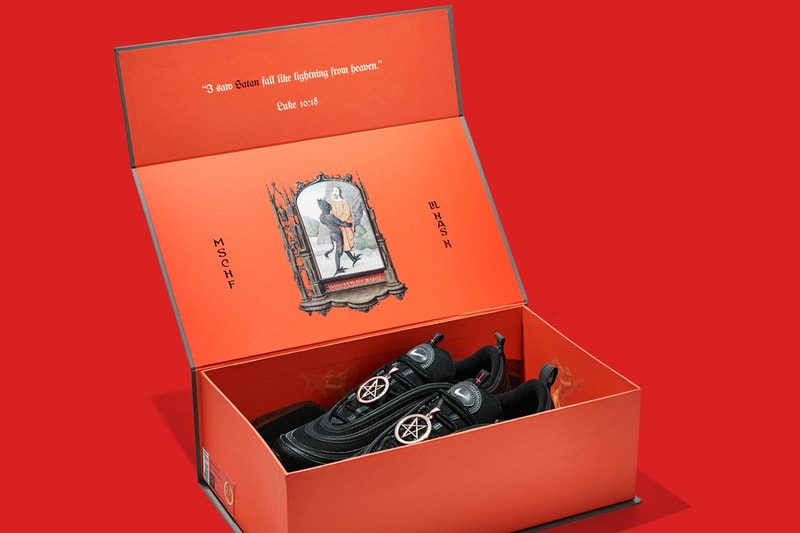 13 of 14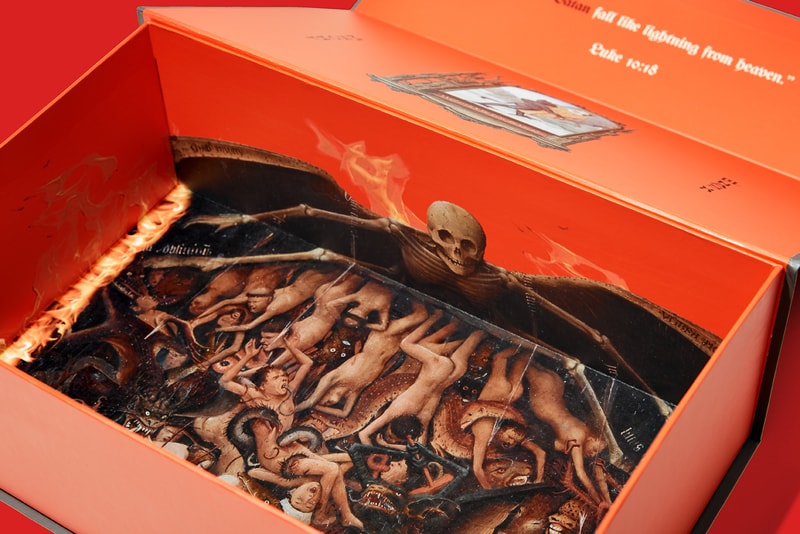 14 of 14
Footwear
Nike Sues MSCHF Over Lil Nas X's "Satan Shoes" Made With Human Blood
The sportswear giant is not happy.
Nike Sues MSCHF Over Lil Nas X's "Satan Shoes" Made With Human Blood
The sportswear giant is not happy.
UPDATE (March 30, 2021): Over the past day, MSCHF has been receiving much attention for its "Satan Shoes" created in partnership with Lil Nas X. The Air Max 97 sneaker, filled with actual human blood in the Air unit, sold out in under a minute. Responding to the unofficial collaboration, Nike has now filed a lawsuit for trademark infringement and dilution.
As stated in court papers, Nike is claiming that MSCHF has "materially altered to prominently feature a satanic theme without Nike's approval or authorization." Following the release of the controversial shoes, the Swoosh brand had received complaints, with some customers calling for a boycott. "Nike files this lawsuit to maintain control of its brand, to protect its intellectual property and to clear the confusion and dilution in the marketplace by setting the record straight," the papers read.
MSCHF has yet to issue a statement regarding the situation. As of now, Nike is asking the Brooklyn-based brand to cover the cost of the suit and lawyer fees, as well as damages the customized shoe has caused.
---
ORIGINAL STORY (March 29, 2021): Lil Nas X is continuing the draw the ire of conservative Christians with a second devil-inspired project, a pair of "Satan Shoes" made in collaboration with clothing brand MSCHF. The diabolical sneaker drops just days after the rapper's music video for "MONTERO (Call Me By Your Name)," a visual that celebrates his sexuality by reclaiming the religious narrative that gay people are condemned to hell.
A reworked pair of Nike Air Max 97s, the "Satan Shoes" feature a pentagram charm and a reference to Luke 10:18, a Bible verse about Satan's fall from heaven. The sneaker's Air unit is filled with red ink mixed with human blood, which was allegedly drawn from members of the MSCHF team. Unsurprisingly, the kicks have sparked controversy, leading Nike to release a statement on the project: "We do not have a relationship with Little Nas X or MSCHF. Nike did not design or release these shoes, and we do not endorse them," the company told The New York Times, clarifying that the sneakers were independently sourced and customized by MSCHF.
Responding to backlash against the devilish footwear, Lil Nas X posted a satirical apology video to YouTube. The rapper sets the stage for a sorrowful concession and abruptly cuts to a scene from the "MONTERO" music video that shows him giving Satan a lap dance. The Grammy winner has staunchly defended the shoe on social media, responding to criticism with humorous clap-backs and a mock-up of a second sneaker to "even the score."
The Lil Nas X x MSCHF Satan Shoes retail for $1,018 at the MSCHF app. Only 666 pairs will be made.
Share this article