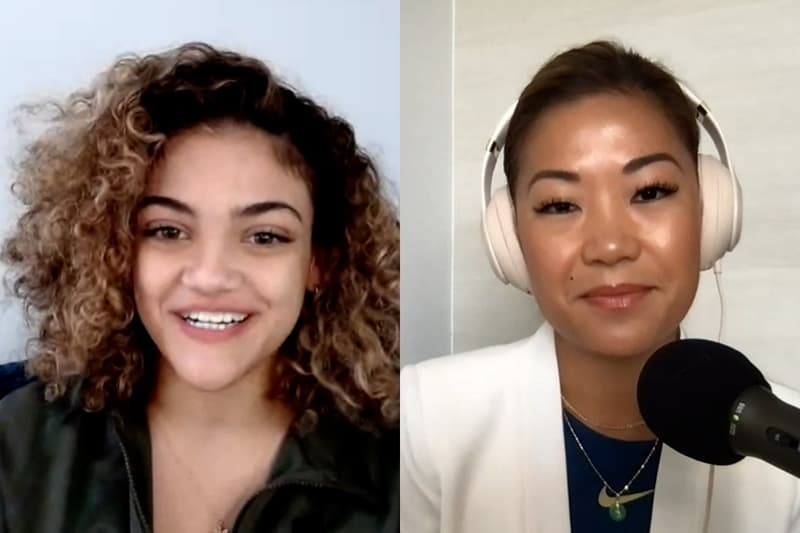 Health
Nike Athletes Laurie Hernandez and Scout Bassett Talk Mental Health in Sports
To announce the launch of Nike's new partnership with Crisis Text Line.
Nike Athletes Laurie Hernandez and Scout Bassett Talk Mental Health in Sports
To announce the launch of Nike's new partnership with Crisis Text Line.
Nike has teamed up with Crisis Text Line, a non-profit organization that provides free counseling over text message, to help encourage open conversations about mental health. Particularly taboo topics in the sports industry, mental health and mental illness are still stigmatized, often deterring those in need from seeking help. Crisis Text Line provides support services for anxiety and depression — as well as those in crisis — 24 hours a day.
To announced the partnership, Nike athletes Laurie Hernandez and Scout Bassett spoke to HYPEBAE about their personal mental health journeys. "Sometimes, I don't feel as strong as I look," Hernandez said, explaining the lack of visibility regarding mental health in the sports community. "Even though [athletes] do these crazy things, we are very much so still human and still mortal and still hurt just as often as anyone else," the Olympic gymnast added.
Bassett, a paralympic track and field athlete, echoed Hernandez's sentiments: "People have this perception that because you're an athlete, you're just so strong and so resilient and unbreakable, and that you would never struggle with [mental health]…That couldn't be more untrue," she clarified. "So much in life, we run from. We fear hardship, struggles, pain, depression — we fear those things and we run from them instead of leaning into it and acknowledging it and saying, 'How can this build me? How can this grow me?'"
Head to the Crisis Text Line website to learn more or seek support, and watch our conversation with Hernandez and Bassett below.
View this post on Instagram
Share this article