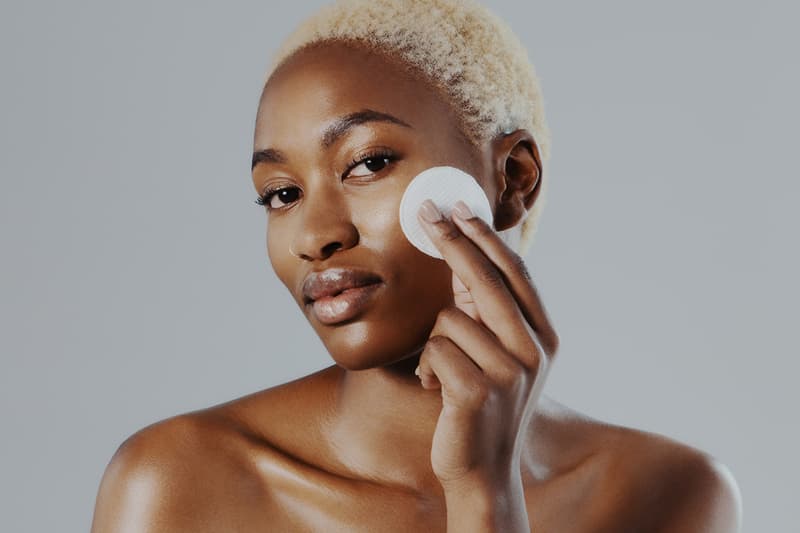 Beauty
Skincare for Darker Skin Tones Is a Beauty Market Yet To Be Explored
Experts discuss the need for products tailored to the needs of melanin-rich skin.
Skincare for Darker Skin Tones Is a Beauty Market Yet To Be Explored
Experts discuss the need for products tailored to the needs of melanin-rich skin.
When's the last time you came across a skincare product that's worked brilliantly for every single person you know? Can't recall it?
Different skin tones come with their own set of skincare requirements — for example, lighter skin tones are more prone to burning under the sun, while those with darker skin tones may find themselves trying to tackle pigmentation. This means that even when two people of different skin tones may have the same skin type, the same products may not necessarily work for both of them.
Below, we speak to a dermatologist and two skincare brand founders about their take on the skincare needs for those with darker skin tones, as well as this untapped beauty market.
The Relationship Between Skin Tones and Skin Concerns
While "all skin of all colors has the same basic cellular architecture, the difference in the type and amount of pigment or color is the amount of melanin created by the cell," explains New York-based celebrity dermatologist Dr. David Colbert, who is also the founder of the New York Dermatology Group. The differing levels of melanin are what impact the kind of skin concerns you can come across. "Darker skin tones are more prone to hyperpigmentation after any upset such as acne or eczema, because they have more available pigment." Dr. Colbert suggests using products with glycolic acid to brighten your skin and reduce dryness, and those with kojic acid to reduce post-inflammatory hyperpigmentation. He also suggests avoiding thick hair oils that can trickle down to your skin and cause facial acne.
Los Angeles-based celebrity skin expert Dr. Barbara Sturm sheds light on how darker skin tones differ from the other end of the spectrum when concerns are in question. "Clinical studies clearly show that darker skin tones, with more active melanocytes, have a unique sensitivity to inflammation, which can lead to post-inflammatory hyperpigmentation and other dysfunctions. Skin with more active melanocytes (which gives skin its color) presents a specific challenge — a special sensitivity and tendency to experience an 'inflammation cascade' triggered by external and internal influences on the skin," she says. "This inflammation cascade is the cause of a host of symptoms, including post-inflammatory hyperpigmentation." Dr. Sturm adds that sebum production also tends to be greater in skin with more active melanocytes, "while the fundamental needs for hydration, nutrition and anti-aging ingredients are the same for all skin types."
Formulating Skincare for Darker Skin Tones
The fact that darker skin tones require formulas tailored to them is something Shay Paresh, founder of SHAYDE BEAUTY, realized through her experience working on the business side of beauty. "Prior to launching SHAYDE, I worked in creative marketing and producing. Working with established brands, I saw firsthand how skin color was treated as an afterthought — not just in marketing but down to the actual formulation process. My commitment to finding a personal solution drove my journey to launch and develop SHAYDE BEAUTY to address unmet skincare needs for people of color."
If you thought that standard formulations can simply be tweaked for those with more melanin in their skin, think again. "When formulating skincare products for darker skin, it's crucial to use the right amount of actives and ingredients. Too much of something could end up doing more harm than good," explains Paresh. "Many brands don't invest in rigorous research and development that take darker skin into consideration. There needs to be a diverse team behind the products."
With hyperpigmentation and inflammation stand out as key concerns for those with darker skin, it's essential that you use products that have either been formulated for these skin types, or those tailored to tackle these concerns. "Beginning in 2014, I spent years and my own funds researching and developing an ingredient science-based skincare line to address the unique inflammation challenges of darker skin," says Dr. Sturm, who has launched a Darker Skin Tones collection as a permanent part of her namesake skincare line. "The Darker Skin Tones line could also be called the 'Super Anti-Inflammatory' line, because it's designed to heal and defend against the ravages of the inflammation cascade including hyperpigmentation." She elaborates, "They contain additional ingredient science shown to have potent skin-evening and anti-inflammatory effects. They are infused with ingredients that help balance out the sebum production of the skin and ingredients like lumicol, that evens skin tones for a natural, healthy glow."
Best Skincare Products for Darker Skin Tones
Take a look at our edit of 10 skincare products that perfectly address the needs of those with darker skin tones.
---
Anjan Sachar is a Mumbai-based editor and content consultant with 6+ years of editorial experience in the beauty and wellness space. Having previously worked at Vogue India and ELLE India, her words can be found on multiple editorial platforms in India and around the world. You can connect with Anjan on Instagram and on her blog.
Share this article