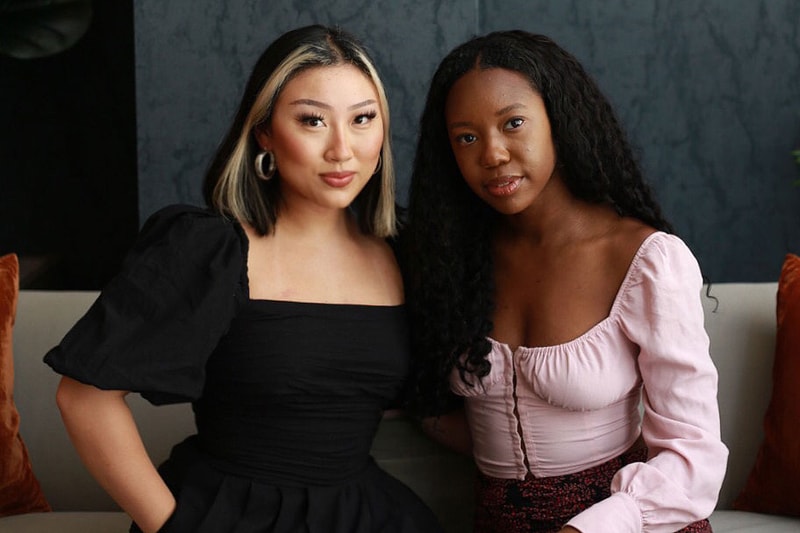 Beauty
Topicals Founders Olamide Olowe and Claudia Teng Talk Eczema, Hyperpigmentation and How to Treat Them
Offering tips for dealing with the common skin conditions.
Topicals Founders Olamide Olowe and Claudia Teng Talk Eczema, Hyperpigmentation and How to Treat Them
Offering tips for dealing with the common skin conditions.
Before Topicals launched in early August, there was a noticeable gap in the market for affordable, sleekly packaged products targeting common skin conditions. That's where 23-year-old entrepreneurs Olamide Olowe and Claudia Teng stepped in. The duo, having suffered from severe eczema and post-barbae folliculitis growing up, observed that beauty brands put an unhealthy emphasis on attaining the unattainable, so-called "perfect" skin. As women color, they also knew that treatments for skin conditions were rarely tested on non-white skin tones — in fact, they report that 75 percent of dermatology clinical trials are conducted on lighter skin.
"I could use an over-the-counter product that didn't address my specific needs as a Black woman with darker skin, or spend thousands on pricey prescriptions," Olowe shared. The duo also noticed that the beauty industry's unrealistic skin standards were taking a toll on their self-esteem and consequently, mental health. Thus, the pair launched Topicals, a skincare brand offering Instagram-friendly solutions for eczema and hyperpigmentation. "We take the focus off of having 'perfect' skin and putting the focus on making the treatment experience more enjoyable," the founders explained, citing Topicals' ultimate goal of aiding "funner flare-ups."
1 of 2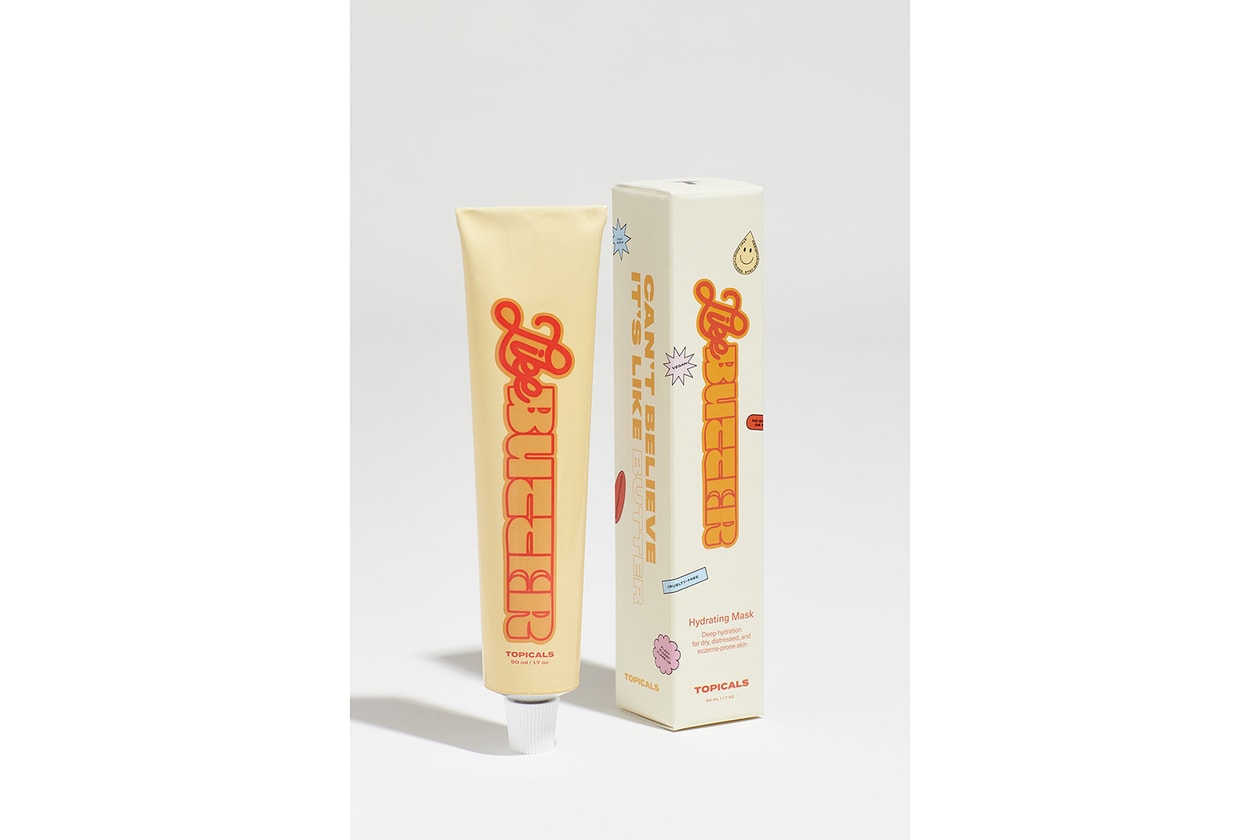 2 of 2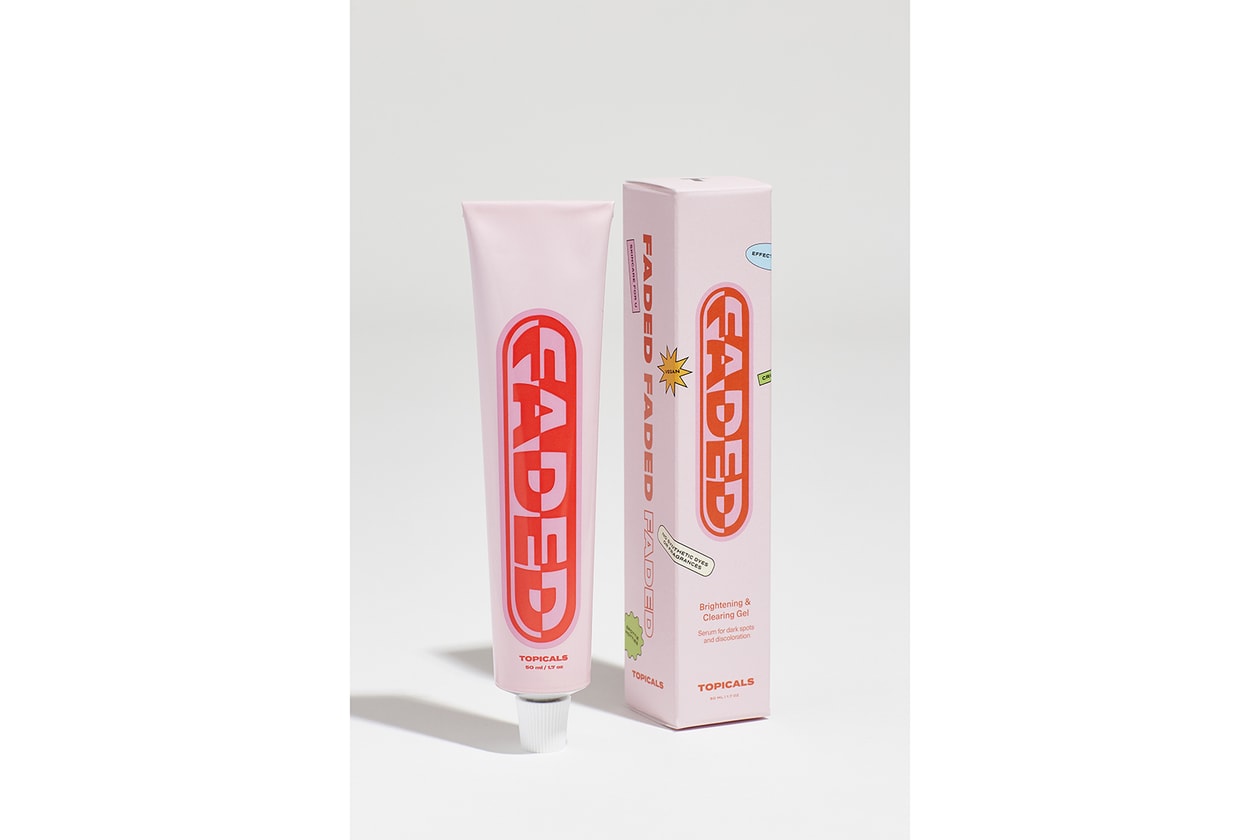 Topicals offers two hero products, the eczema-friendly Like Butter face mask and the Faded gel for hyperpigmentation and dark spots. Both products were formulated with the help of a dermatologist and chemist, and a portion of their proceeds benefit mental health initiatives (the Topicals website notes that people with chronic skin conditions are two to six times more likely to experience anxiety and depression). Pastel pink and yellow packaging stamped with playful graphics do away with the sterile, unsexy feel of most targeted skin treatments.
To help facilitate conversation on skin conditions and break down the stigma surrounding them, HYPEBAE invited readers to submit their most burning skincare questions relating to eczema and hyperpigmentation. Below, Topicals founders Olamide Olowe and Claudia Teng share their advice.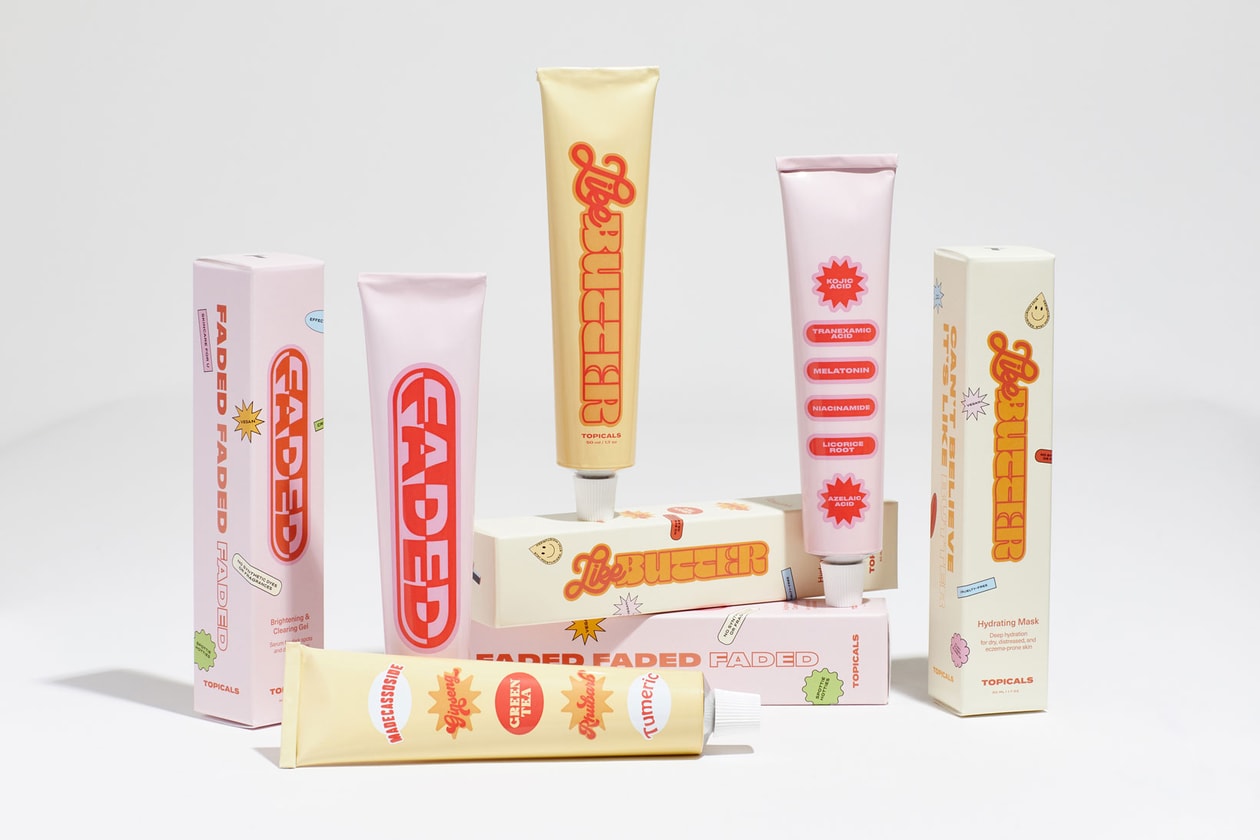 What ingredients are best for moisturizing eczema spots?
Humectants, emollients and occlusives are key to moisturizing eczema. You want to find products that contain humectants, which help draw and keep moisture in the skin, like hyaluronic acid, glycerin and urea, as well as emollients (which help soften and lubricate) like shea butter, fatty acids and plant oils. Lastly, look for occlusives, which help seal everything in and maintain your skin barrier, like petrolatum and silicones.
What are the best ingredients for treating hyperpigmentation?
There are lots of ingredients that are great for hyperpigmentation — some that we included in our Faded Clearing & Brightening Gel are kojic acid, niacinamide, tranexamic acid, azelaic acid, alpha-arbutin, licorice root and turmeric extract.
What ingredients should I avoid if I have eczema?
Avoid ingredients that may further irritate and compromise your skin barrier like alcohols, fragrances and harsh soaps. Focus on ingredients that soothe inflammation and repair your skin like ceramides, fatty acids and plant oils.
Itchiness is caused by inflammation and irritation, so choose products and ingredients that are calming and anti-inflammatory. These can include turmeric root, centella asiatica, colloidal oatmeal, green tea extract and licorice extract — you can find these in our Like Butter Hydrating Mask. Besides skincare ingredients, cool compresses can help with itch, and so can distraction techniques. Apply some soothing products, put on your favorite TV show or do something else with your hands!
How do I best keep my eczema under control when the weather is transitioning into fall?
Be proactive! It's best to prepare yourself for transitioning weather by preemptively focusing on protecting your skin barrier. Avoid harsh, drying, and fragranced soaps that we tend to use more of when washing our hands during the colder months. Apply moisturizing and protective products before your skin starts to feel dry. Look for products that can comprehensively moisturize and protect — ones that contain humectants, emollients and occlusives. If you can, invest in a humidifier for your home. 
How do you overcome insecurities when it comes to not having "perfect skin?"
Understand that there is really no such thing as perfect skin! Everyone's skin is constantly changing because skin, just like life, is messy and unpredictable. The pore-less skin that you see in ads or magazines has been manufactured — it literally doesn't exist. Real skin has texture, flare-ups, spots, bumps. Give yourself grace. At Topicals, we always say you make skin look good, not the other way around. 
What are some ways to reduce flare-ups caused by irritation from face masks?
We have a thread on Twitter on how to deal with "maskne." Wash your masks regularly to decrease the transfer of bacteria and moisture from your mask to your face. If you can, try not to wear makeup under your mask, as this can exacerbate irritation and clog pores.
Focus on soothing your skin; don't exfoliate as this will make the irritation worse! You can try icing to decrease inflammation and use skincare products that calm skin — look for ingredients like green tea extract, turmeric extract, colloidal oatmeal, aloe vera and niacinamide. Include barrier-repairing ingredients as well like plant oils, humectants and occlusives.
---
Share this article